Instagram: @isabela.humphrey
Website: www.isabelahumphrey.com
1. What's your story? Where are you from?
I was born and raised in Chapel Hill, NC but I have lived in a few different places so far! I grew up going to NYC and staying with my family during the summer which I believe had a huge impact on me focusing on design/art. I remember I would always go to the MET with my grandfather and we would spend hours there! From 5 onwards, I always wanted to be a fashion designer and my parents always supported/encouraged my interest in fashion and the arts. I went on to study and get a bachelor's degree in Fashion Design from SCAD in 2016. After graduating, I moved to LA and was an assistant designer for 2 years when I decided that fashion was no longer the right industry for me. While I was at my fashion design job, I started creating illustrated greeting cards to sell on Etsy. This really excited me and showed me that I could be successful in the illustration field!
Currently, I live in Mexico City and have for the past two years as a freelance illustrator and graphic designer!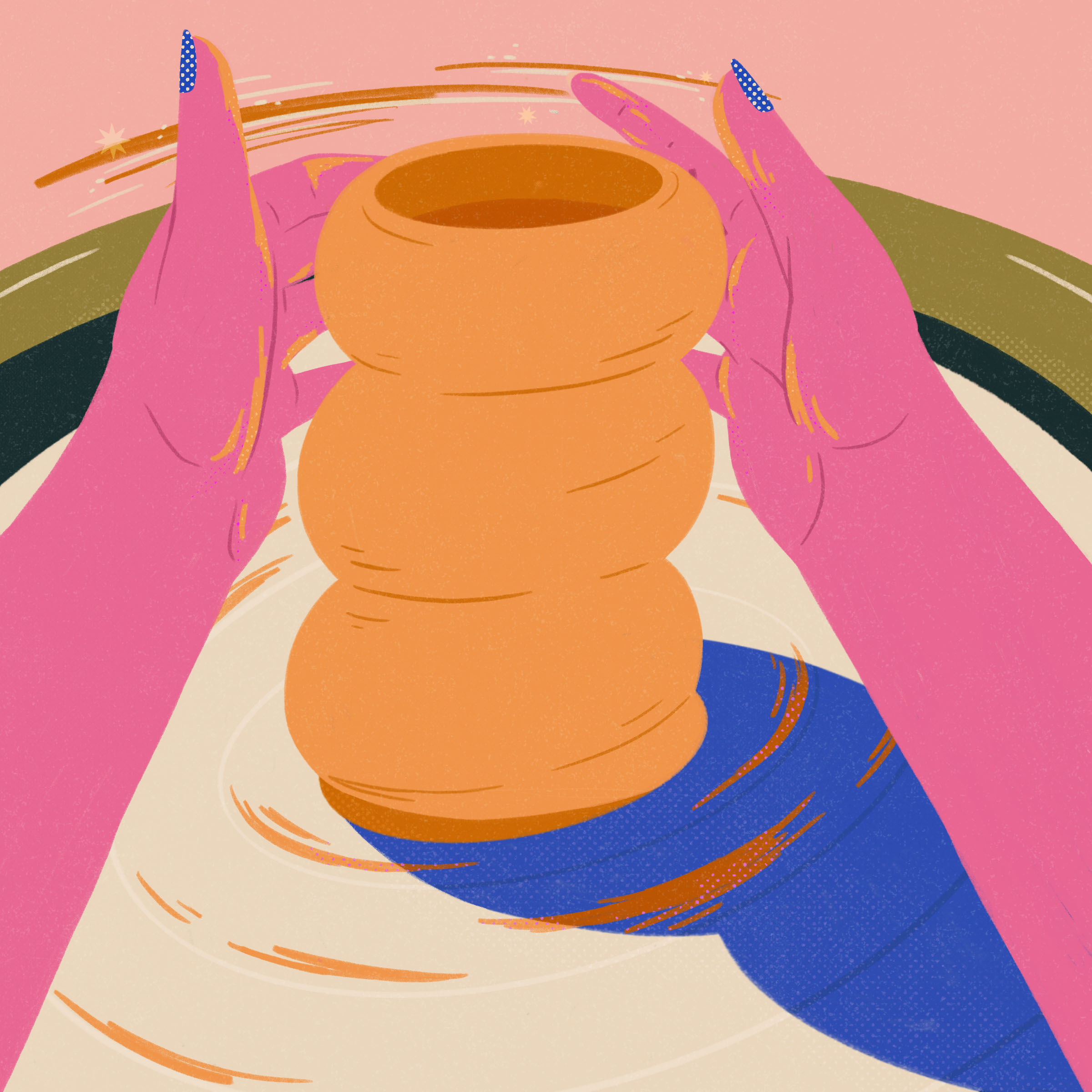 2. Tell us about your aesthetic.
I'm really into bold, funky colors, and irregular shapes. I find my aesthetic always evolving, but I always seem to gravitate to bright colors! I really love experimenting with irregular body proportions — looking back into my previous work, I realize my fashion background definitely inspired me here.
3. What is your favourite medium and why?
With my illustration work, my favorite medium is definitely digital. I would love to start painting again, but I feel like I don't have enough patience (or a control + z button) . I do really love mixed media. I experimented a lot with this a few years ago and have been looking to find a way to incorporate this with some of my new work.
4. What is your artistic process like?
I first start out with a moodboard. Then from there, I'll gather reference poses or create them and start putting together my color palette. From there, I will start on creating the initial sketches and eventually the final product.
5. Who and/or what inspires your work?
I am really inspired by the strong women in my life who have always encouraged me to strive for the best. I have always grown up around color, which definitely plays a big role in my work. Also, having friends as creatives also really inspires me — they are always able to get me out of a creative block and encourage me to try something different!
6. What role does art play in your life? How does it change the way you view the world?
Art is EVERYTHING in my life! I couldn't love without it — it is the one thing that makes me consistently happy. I am not sure it changes the way I view the world at all as I have always been immersed in art since before I could remember.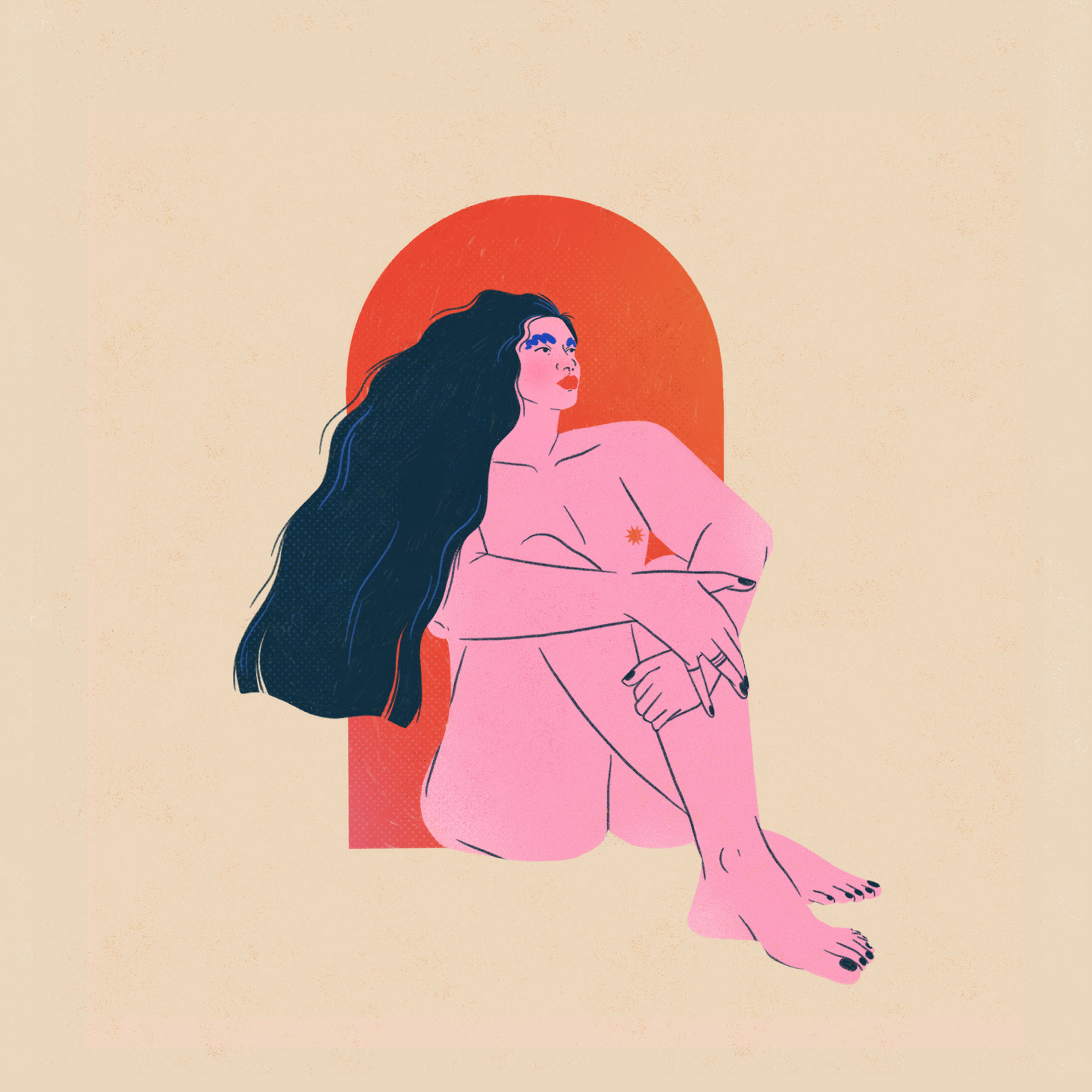 7. Where did you study?
I studied at the Savannah College of Art and Design and Savannah, Georgia.
8. Where do you see yourself in five years?
I see myself with my own creative agency with a small team of other creatives and living remotely somewhere tropical!
9. What about in ten?
Hmm, good question! I am still figuring it all out, but I would love to keep growing my circle of artist connections to keep on growing as a creative.
10. What do you hope to achieve with your art?
I want my work to empower others to embrace themselves and I strive to make sure people feel seen in my work.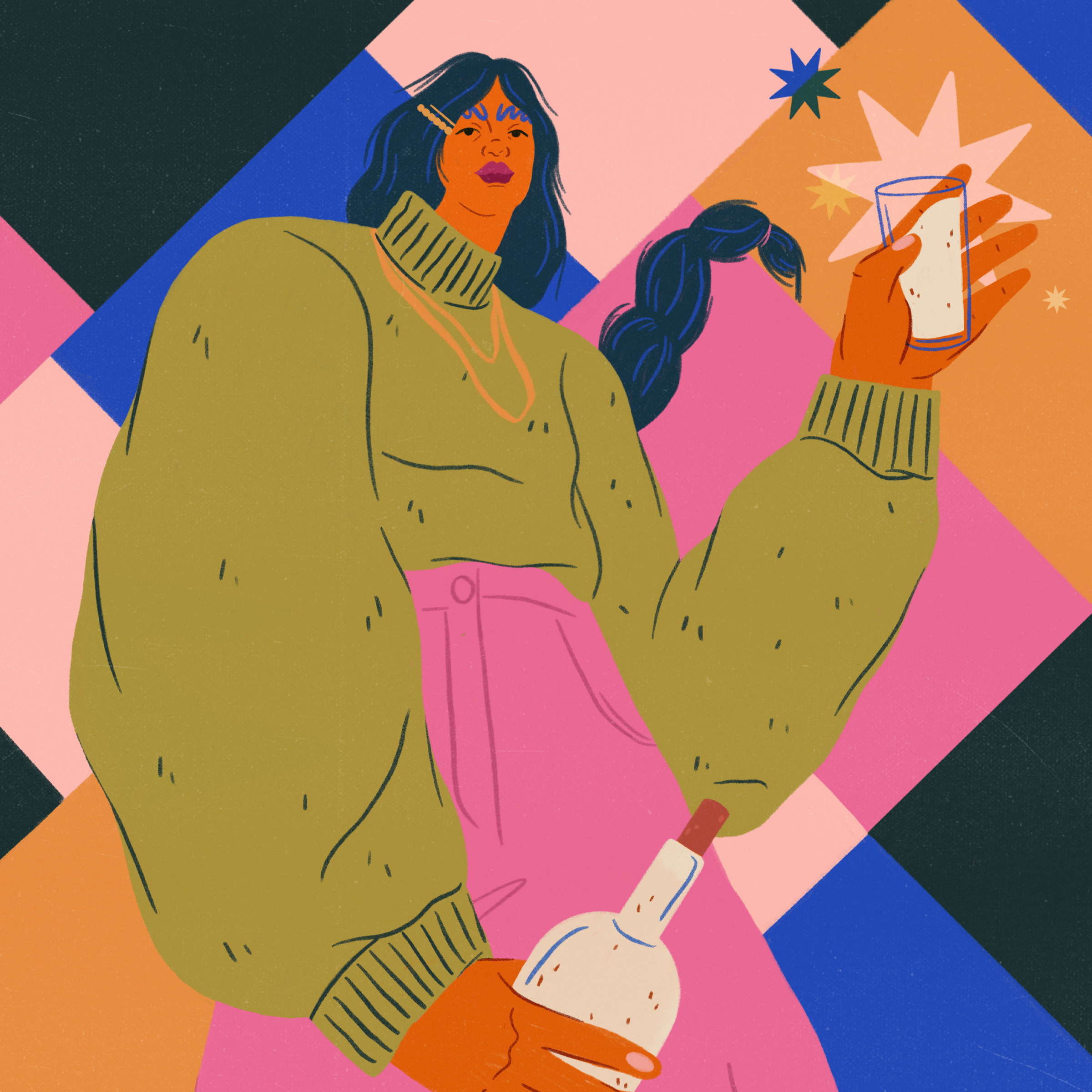 11. Now, tell us a little more about you as a person: what is your favourite food?
Not sure if it counts, but I love ice cream! I don't have a favorite flavor though :)
12. Favourite book?
The Namesake by Jhumpa Lahiri
13. Favourite genre of music?
I don't have one! I would say at the moment I really love working to the group Khruangbin as it really helps me stay focused when I am creating! I've also recently discovered Dolly Parton's other songs besides Jolene and have been playing those on repeat! hahah. When I am in my downtime, I love to listen to reggaetón as it always puts me in a good mood!
14. What are your hobbies?
I realllllly need to get new hobbies! I love looking at vintage home goods and clothing online for hours, not sure if that's a hobby though hahaha. I am thinking of picking tennis backup as a way to exercise more and get away from the screens!
15. If you weren't an artist, what would you be?
I think I would want to do something with animals! Not sure what, but I have always had such a deep love for all kids of animals. Having pets brings me joy!