Instagram:
@isabellefeliu
Twitter:
@isabellefeliu
Facebook:
www.facebook.com/isabellefeliuillustrations
Pinterest:
www.pinterest.com/imartinfeliu/
Tumblr:
isabellefeliu.tumblr.com
Linkedin:
www.linkedin.com/in/isabelle-martin-feliu-74200293
Website:
www.isabellefeliu.com
1. What's your story? Where are you from?
I was born and raised in the beautiful city of Québec, Canada. My mother is from Honduras, the Latin culture has always a been part of my life. I have always travelled a lot with my parents and also for internships. At the moment, I live in Oslo, Norway. I have been passionate about fashion and drawing since I was a child, but it is only when I moved here and got a lot of free time on my hands, that I got the time and energy to think about the future and realized fashion illustration is what I want to do.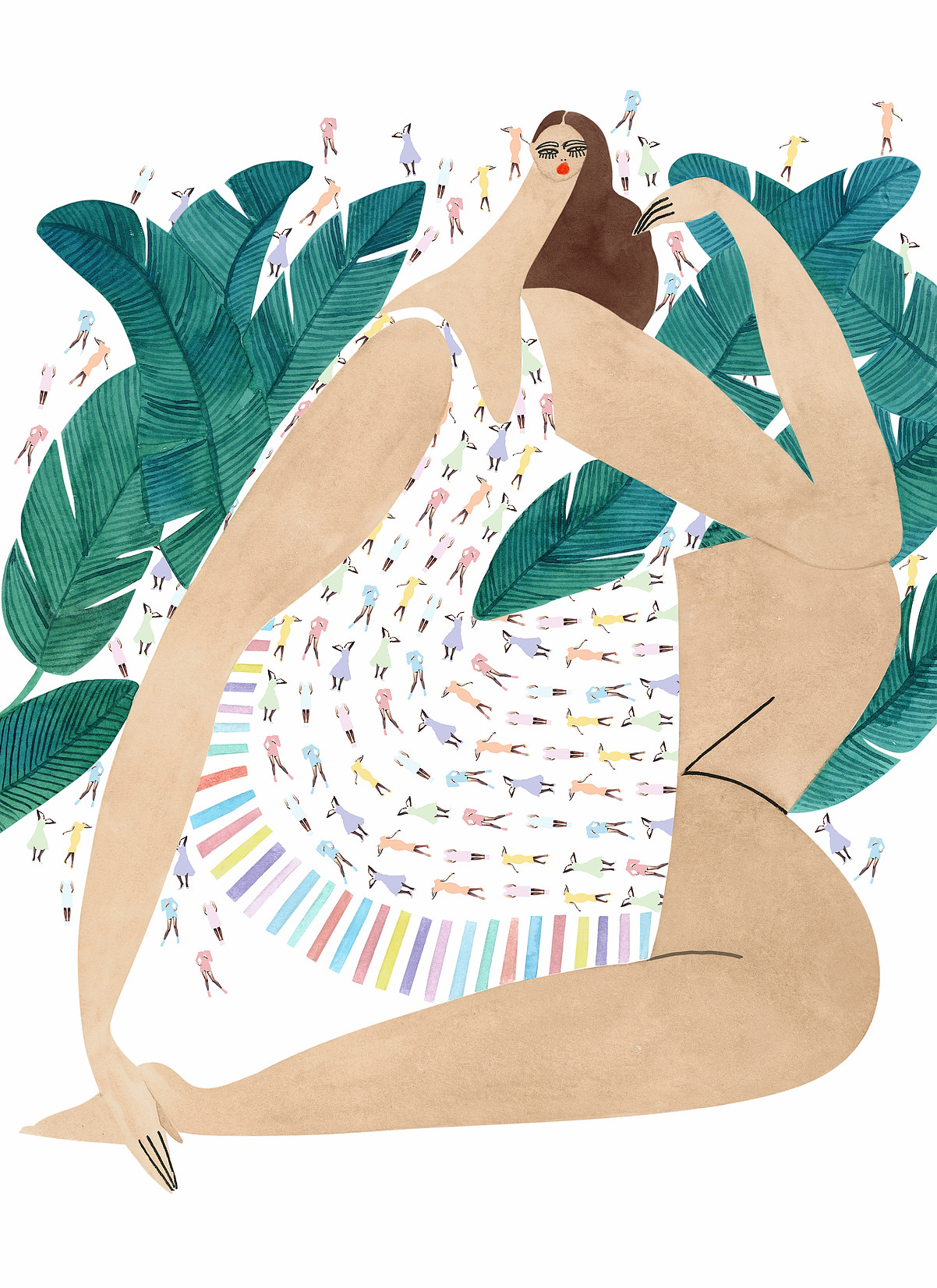 2. Tell us about your aesthetic.
I would say that my aesthetic is playful and colorful. Of course, clothes and accessories are an important part of my illustrations, but I like to create a narrative surrounding them, including elements of nature or interiors. They can be having a picnic, explore Mayan ruins or just relax beside a pool.
3. What is your favourite medium and why?
I love to mix watercolor and pencils. I just love how watercolor pigments mix together and how it spreads. I also like to leave watercolor marks which I know are considered as an imperfection.
4. What is your artistic process like?
I first look for clothes, objects or just pose that inspire me online or sometimes in magazines. I like to use Pinterest to catalog inspiring images. Then, most of the time make a first sketch before tracing it on watercolor paper and adding the color.
5. Who and/or what inspires your work?
Fashion is my most important inspiration, but I am also very inspired by interiors, nature and animals. Travels have inspired me a lot and I would say that the fact that I am from and also live in a cold country, makes me daydream a lot about tropical weather, exotics flowers and plants that I love to include in my drawings.
6. What role does art play in your life? How does it change the way you view the world?
It changes the way I see the world in the sense that it makes everything I see a potential source of inspiration. Not so long ago, I wasn't illustrating as much as I do now and I realize that being focused on drawing has made everything more interesting to me; it definitely makes me more curious, focused and interested in things I have never really thought of before.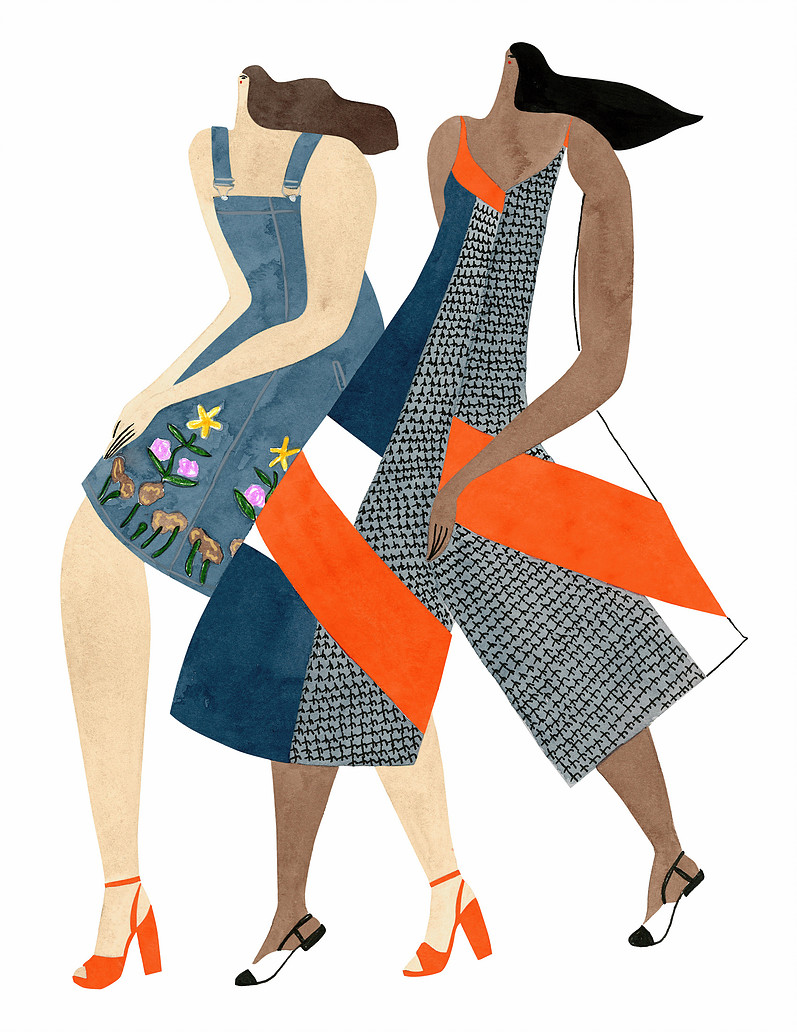 7. Where did you study?
I first studied Fashion Design at Campus-Notre-Dame-de-Foy in Québec city, and then Fashion merchandising at UQAM in Montréal.
8. Where do you see yourself in five years? Working in an agency?
I would love to be an established Fashion Illustrator and Freelancer by then! To have many opportunities to travel the world, discover a new source of inspiration and make my style evolve.
9. What about in ten?
That's a difficult one! I have always wanted to have a clothing line, and even if I am focused on illustration at the moment and make it my priority, I hope that one day I can do both.
10. What do you hope to achieve with your art?
I like my characters to look a bit odd and different. I think it could be a positive message about body image and diversity, always in a light and playful way. Something that makes people smile and make fashion looks more fun.

11. Now, tell us a little more about you as a person: what is your favourite food?
It is very difficult to choose because I eat basically everything! I have always been an animal lover and as I grow older, it becomes more important to me to have a vegan diet, which I am not managing to do yet. It is definitely hard because I think my favorite things in the world is cake.
12. Favourite book?
It really depends on my mood, these days I would say Jane Eyre from Charlotte Brontë.
13. Favourite genre of music?
That's a hard one again because I really listen to everything from cheesy girly music to Hip Hop and classical music. There is absolutely no favorite one!
14. What are your hobbies?
I am drawing or sketching most of the time! I also love to discover new places in the city, like museums, bars and restaurants. But I really don't know if that counts as a hobby.
15. If you weren't an artist, what would you be?
Since my teenage years, I am very attracted to the idea of being a private investigator. But I don't know if it is just because I watched too many movies.