Instagram:
@isapenabal
Portfolio:
www.drawfolio.com/es/portfolios/isapenabal
1. What's your story? Where are you from?
Hello! My name is Isa Penabal and I'm from Santiago de Compostela (northwestern Spain). Now I live in Lorient (France), a few months ago. I've drawn my whole life, but I've never done any formal art studies. It was about 4 years ago when I began to learn drawing and painting techniques through courses with different artists. It has been this year when I have raised the illustration as something more than a hobby. Hola! Me llamo Isa Penabal y soy de Santiago de Compostela (noroeste de España). Ahora estoy viviendo en Lorient, Francia, desde hace algunos meses. He dibujado toda mi vida pero nunca he realizado estudios reglados de arte. Fue hace aproximadamente 4 años cuando comencé a aprender técnicas de dibujo y pintura a través de cursos con diferentes artistas. Ha sido este año cuando me he empezado a plantearme la ilustración como algo más que una afición.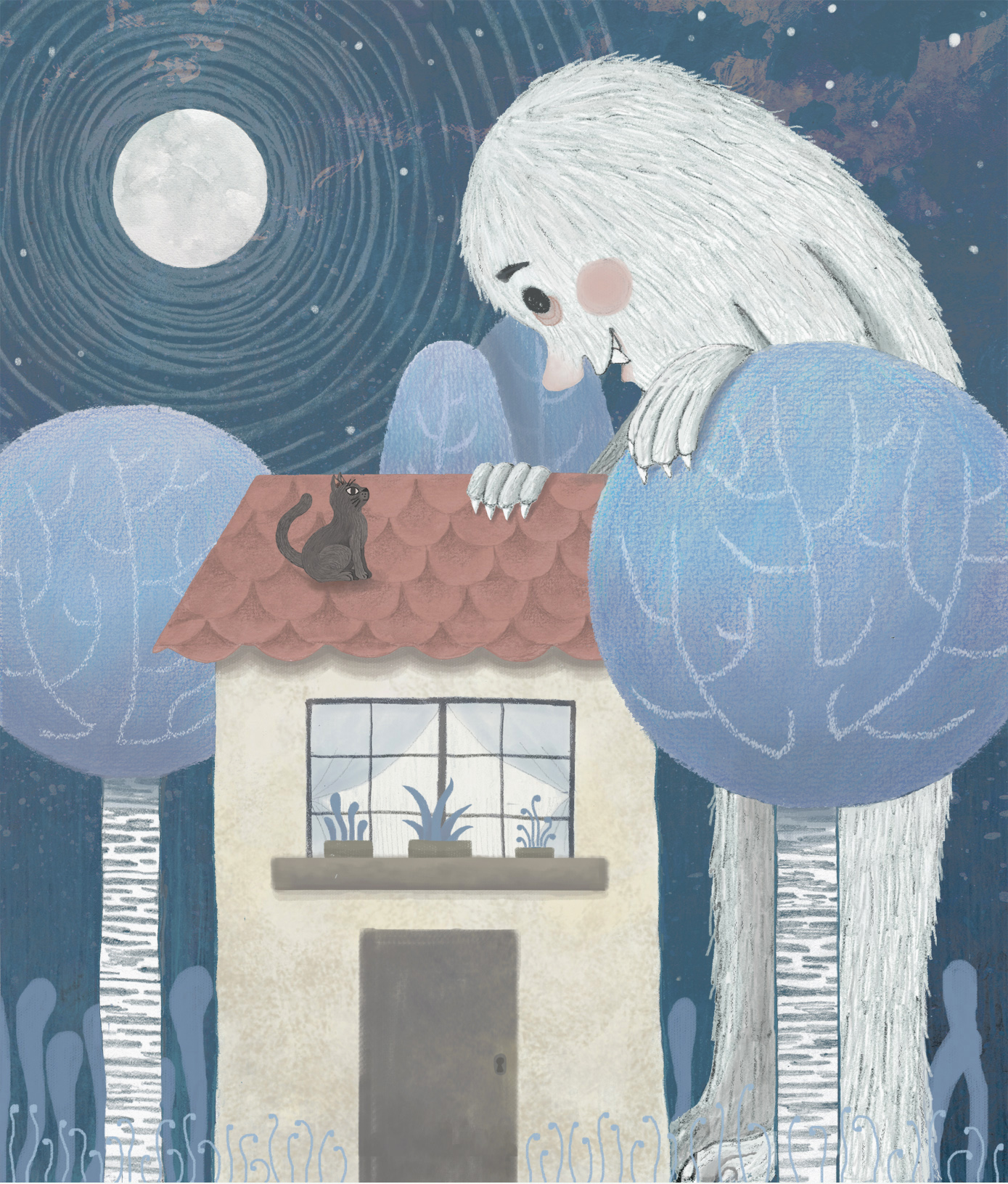 2. Tell us about your aesthetic.
I like the narrative illustration. I love to create fantasy scenes that try to tell magical and funny stories. Also I like creating patterns with geometric elements. I often include these in the background in my illustrations. Me gusta la ilustración narrativa. Me encanta crear escenas de fantasía que traten de contar historias mágicas y divertidas. También me gusta crear estampados introduciendo elementos geométricos. Estos los incluyo muchas veces como fondo en mis ilustraciones.
3. What is your favourite medium and why?
I love mixing different resources in my drawings (acrylic, watercolor, pens, pencils ...). Not working with a material only. What I like most to give color is to use acrylic painting and later to use colour pencils to give some texture and shading. Me encanta mezclar diferentes recursos en mis dibujos (acrílico, acuarela, rotuladores, lápices…). No trabajar únicamente con un solo material. Lo que más me gusta para dar color es utilizar pintura acrílica y después utilizar lápices de colores para dar un poco de textura y sombreado.
4. What is your artistic process like?
First I work with sketches made in pencil. Often, when I have an idea I make a small drawing in my notebook that I rescue time later. As soon as the definitive drawing was realized I give it color of manual form. Many times I finish with the photoshop, changing colors or introducing some details, but I like starting from a work realized with tradiconales techniques. Primero trabajo con bocetos hechos a lápiz. Casi siempre, cuando tengo una idea hago un pequeño dibujo en mi libreta que rescato tiempo después. Una vez realizado el dibujo definitivo le doy color de forma manual. Muchas veces acabo con el photoshop, cambiando colores o introduciendo algunos detalles, pero me gustar partir de un trabajo realizado con técnicas tradicionales.
5. Who and/or what inspires your work?
The sea, the nature, women, the geometric shapes, the city where I live, my village, my cat, people I know .... Anything around you can be a source of inspiration. You just have to be very attentive! El mar, la naturaleza, la mujer, las formas geométricas, la ciudad donde vivo, mi pueblo, mi gato, personas que conozco…. Cualquier cosa a tu alrededor puede ser una fuente de inspiración. ¡Sólo hay que estar bien atento!
6. What role does art play in your life? How does it change the way you view the world?
Art makes you dream. Thanks to art you can know scenarios and characters that could never exist in the real world. In addition, art awakens in people a more observant and curious attitude and makes us reinforce our ability to look at the small details in things around us that would otherwise go unnoticed. It allows us to see the world from different points of view. El arte te hace soñar. Gracias a él puedes conocer escenarios y personajes que nunca podrían existir en el mundo real. Además, el arte despierta en las personas una actitud más observadora y curiosa y hace que reforcemos nuestra capacidad para fijarnos en los pequeños detalles, en cosas de nuestro alrededor que de otra manera pasarían desapercibidas. Nos permite ver el mundo desde diferentes puntos de vista.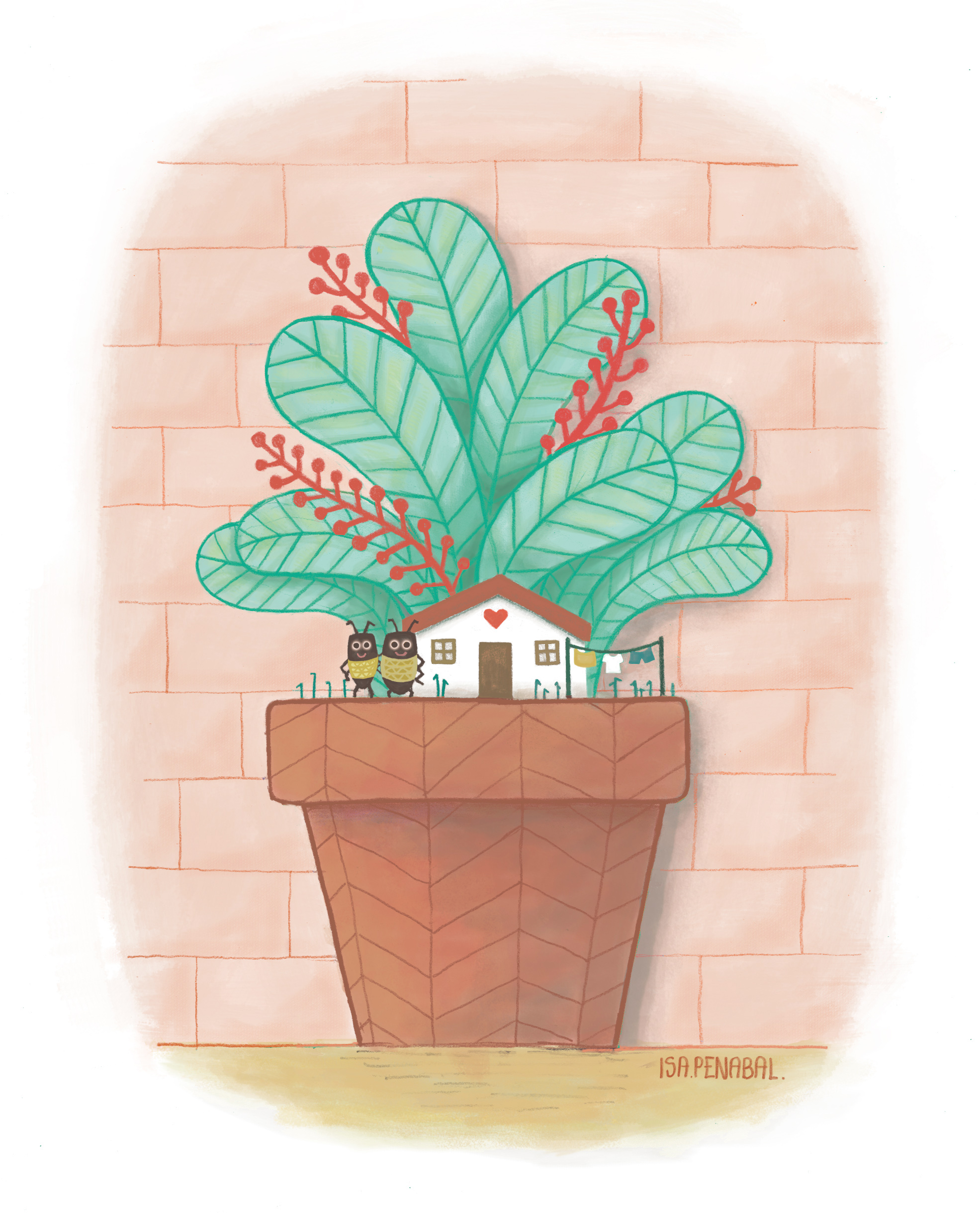 7. Where did you study?
I studied Psychology at the University of Santiago de Compostela. My learning in drawing and painting techniques has been in a small school in Santiago de Compostela (Mareiras Espacio de Arte) and through courses of different artists from the 2013. Also, I have practiced and I have learnt on my own all my life. Estudié Psicología en la Universidad de Santiago de Compostela. Mis estudios a nivel artístico no son reglados. He aprendido mucho en una pequeña escuela en Santiago de Compostela (Mareiras Espacio de Arte) y a través de cursos de diferentes artistas desde el 2013. Además, he practicado y aprendido por mi cuenta durante toda mi vida.
8. Where do you see yourself in five years?
I still have a lot to learn! I hope continue to train and improve every day in the technical part of Illustration as well as in the way to introduce me (and stay) in this world at the professional level. Among other things, I would like to make more illustrated children´s books and I would love to continue personal projects that I can then exhibit and market. ¡Todavía me queda mucho por aprender! Espero seguir formándome y seguir mejorando cada día, tanto en la parte técnica de la ilustración como también a la hora de introducirme (y mantenerte) en este mundo a nivel profesional. Entre otras cosas, me gustaría realizar más proyectos de álbum ilustrado infantil y también me encantaría seguir realizando trabajos personales que luego pudiera exponer y comercializar.
9. What about in ten?
Too long to think! ¡Demasiado tiempo para pensar!
10. What do you hope to achieve with your art?
I hope at least a few children and adults enjoy my works as much as I do when you create them! Que al menos algunos cuantos niños y adultos disfruten con mis trabajos tanto como lo hago yo al crearlos.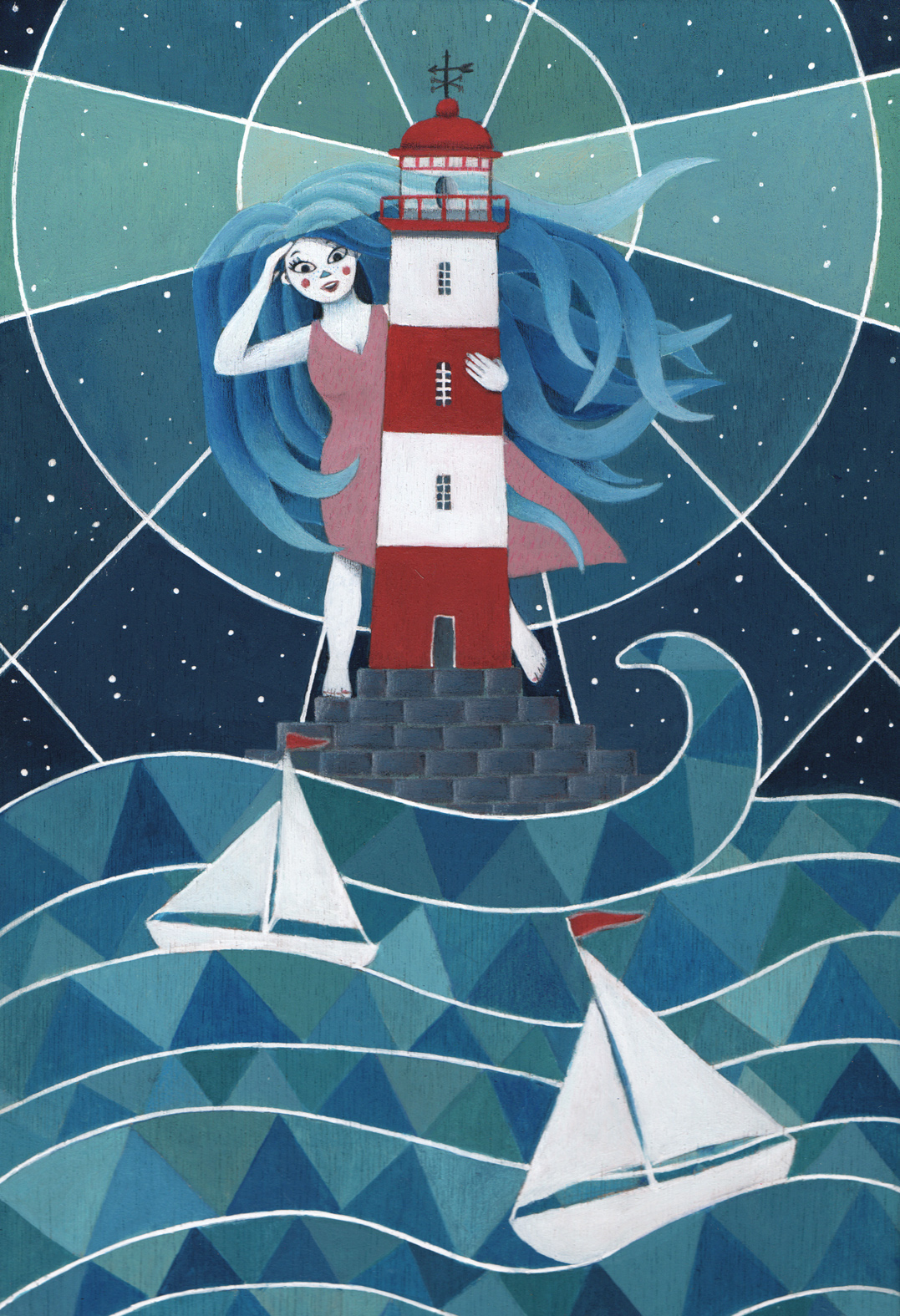 11. Now, tell us a little more about you as a person: what is your favourite food?
Some of my favorite foods are pizza, paella, octopus (galician style!) and sushi. Algunas de mis comidas favoritas son la pizza, la paella, el "pulpo á feira" y el sushi.
12. Favourite book?
I really like books about psychology and neuroscience. Now I'm using reading to improve my French. I'm re-reading the Little Prince in the original version. Also I love the graphic novels and comics and help me a lot in this sense. Me gustan mucho los libros sobre Psicología y Neurociencia. Ahora estoy utilizando la lectura para mejorar mi francés. En este momento, estoy releyendo El principito en versión original. Las novelas gráficas y los comics me encantan y también me ayudan mucho en este sentido.
13. Favourite genre of music?
I like diverse music genres but better if I can dance: funky, soul, rock, salsa, etc ... Everything depends on the moment! Me gustan diferentes estilos de música pero mejor si se puede bailar: funky, soul, rock, salsa, etc…¡Todo depende del momento!
14. What are your hobbies?
I still consider drawing and painting as my main hobby. Other things I like to do in my free time are go to the beach, walk, watch movies and series, cook and board games with friends. Dibujar y pintar todavía lo considero mi principal afición. Otras cosas que me gusta hacer en mi tiempo libre son: ir a la playa, pasear, ver películas y series, cocinar y los juegos de mesa con amigos.
15. If you weren't an artist, what would you be?
I have worked in recent years with children with learning difficulties in educational and leisure programs, and I would love to continue working in this area too. It would be ideal to complement art with this work. Estos últimos años he trabajado con niños con dificultades de aprendizaje en programas educativos y de ocio, y me encantaría seguir trabajando en este ámbito. Sería ideal poder complementar el arte con este trabajo.