Instagram:
@ishii_hiroyuki_
,
@ishii_hiroyuki_illustration
Tumblr:
hiroyukiishii.tumblr.com
1. What's your story? Where are you from?
I'm from Japan and im an illustrator / artist based in Tokyo.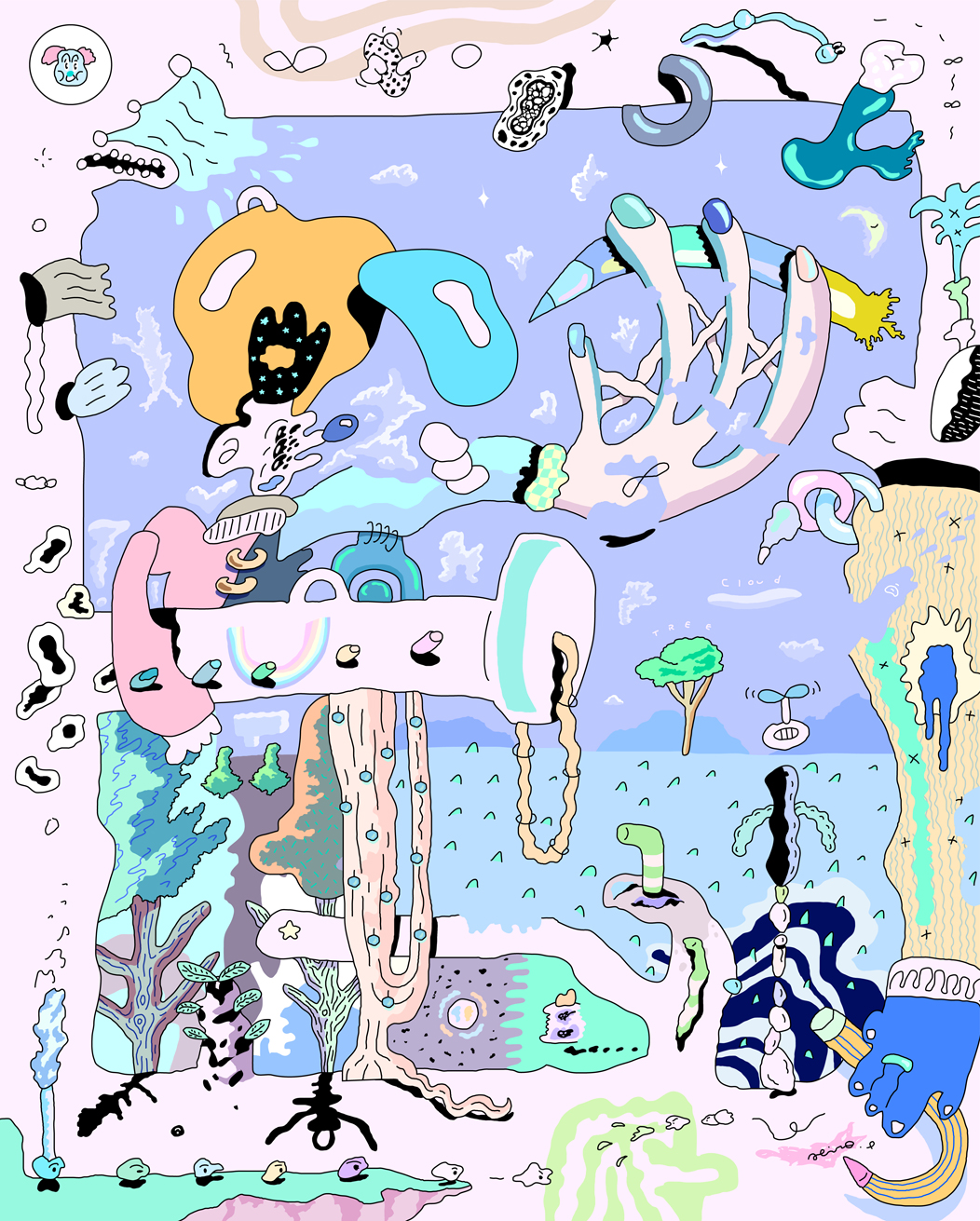 2. Tell us about your aesthetic.
I love to think about the fantasy world. Mostly it is dreaming. I imagine going there and searching for something I have ever seen or feel. Peaceful, silence, something very huge, horizon. Dealing with water. Those things make my heart sweet..
3. What is your favorite medium and why?
I use Adobe illustrator to draw. It is very easy to control colors and proportions. There are lots of images that I want to create. I could draw with it very fast.
4. What is your artistic process like?
Sit front of white paper, and imagine where I would like to go and experience. Just like experiencing installation art.
5. Who and/or what inspires your work?
Mostly TV games. RPG. Role Playing Game. Unrealistic scenery, items, music, dialogs. everything inspires me.
6. What role does art play in your life? How does it change the way you view the world?
I always felt bored to be in this world. So I started to draw something unreal. Then it has started to acknowledged by people as art works, or illustrations, so I feel good now. It's fun.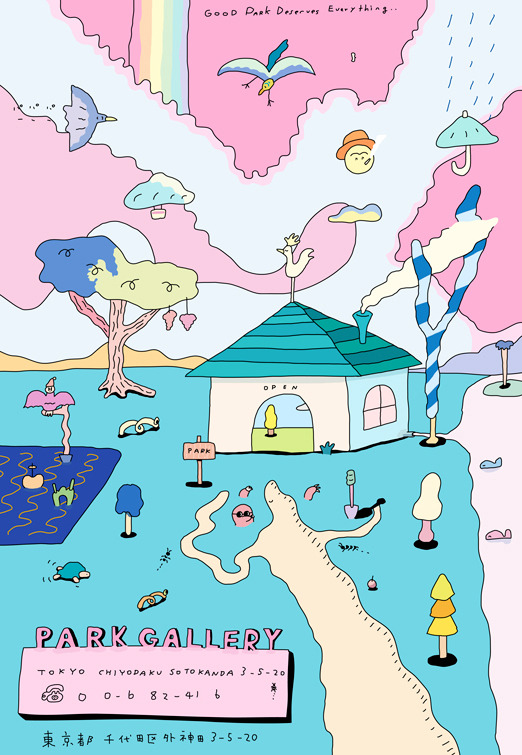 7. Where did you study?
I studied on my own. No official educations.
8. Where do you see yourself in five years?
I would like to think about concept art for something. or Stage set design. Something like that.
9. What about in ten?
Maybe I would like to deal with lots more creative fields. Animations, or maybe architectural design? Space design. Anything to deal with make something realistic from my imagination.
10. What do you hope to achieve with your art?
I would like to keep creating stuff. I want to keep experiencing something I have never experienced. Create something new all the time.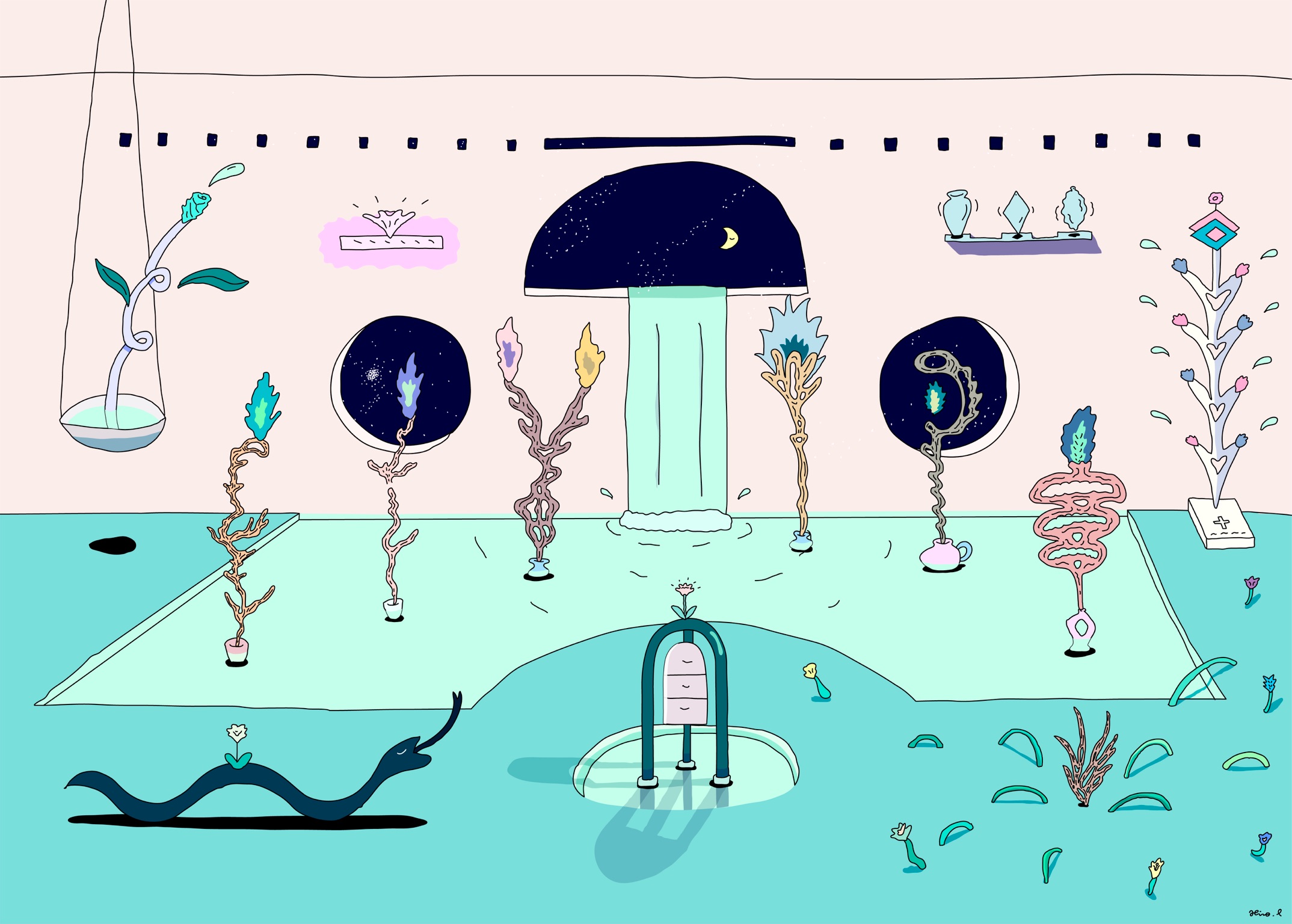 11. Now, tell us a little more about you as a person: what is your favourite food?
I love McDonald's. Cheese Burgers, Chicken McNuggets with BBQ sauce, French fries, and Coke. Nice..
12. Favourite book?
In Watermelon Sugar by Richard Brautigan. Love the world.
13. Favourite genre of music?
American Music. Dream Pop.
14. What are your hobbies?
Playing TV Games. or watching someone playing TV games.
15. If you weren't an artist, what would you be?
Architect, Space Designer. maybe..