Instagram:
@isomatic_studio
Bigcartel:
isomatic.bigcartel.com
1. What's your story? Where are you from?
My name is Bruno Pinto da Cruz and I am a Berlin/Lisbon based Architect and digital illustrator. About a year ago I have decided to dedicate a part of my time to illustration and thanks to the help of my friend Wilma Faget and Cristina Zlota the project ISOMATIC has become real.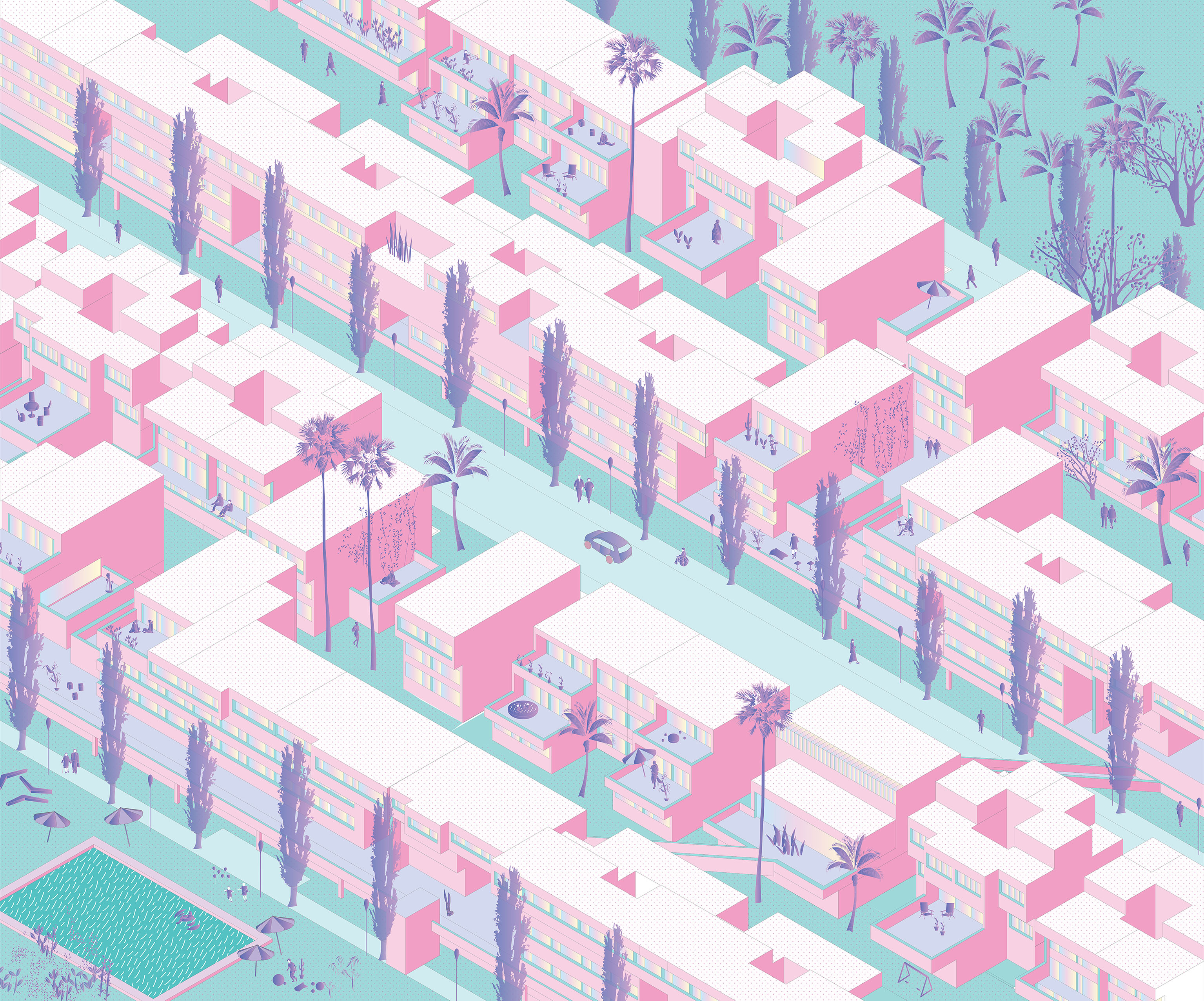 2. Tell us about your aesthetic.
Big part of my illustrations are drawn with an isometric or axonometric view and this comes obviously from the fact of being an architect and always have loved this kind of representation. A lot of times my drawings ended up having "80's/naïve colours" or candy colours but there is no intention behind the aesthetic of my work. I know what kind of atmosphere I want to create and from this point I work on colours and patterns to achieve that.
3. What is your favourite medium and why?
I don't have a favourite medium but I watch YouTube a lot. I am now getting used to Instagram but I am one of those who are really lazy with using different mediums.
4. What is your artistic process like?
Since I started taken illustration more seriously, I've experienced a clear transformation since it's beginning and the results are getting better and better. Initially, I focused on the exact representation of buildings built in Europe between the 60's and 80's that for some reason I really admired aesthetically. Recently I am focusing on urban scenarios, specific places in the city. Some of these spaces are imaginary but a big part of them are real where different stories and shapes are unveiled and a touch of fantasy added. These spaces become playful and flooded with color. Berlin has been my experimental field and I have transformed places with very bad reputation, such as Kottbusser Tor, in holiday paradises inhabited by dinosaurs and other wild animals - actually it is probably what a lot of people see in those places...
5. Who and/or what inspires your work?
I really can't tell what inspires my work. My drawings channel everything I see and like around me.
6. What role does art play in your life? How does it change the way you view the world?
90% of my illustrations are done just to myself and the reason is just because I have great pleasure in doing and sharing them. There is nothing better in the world than listening someone saying "wow that's so nice". The way I see the world has nothing to do with art and I even think big part of artists are only focus on themselves.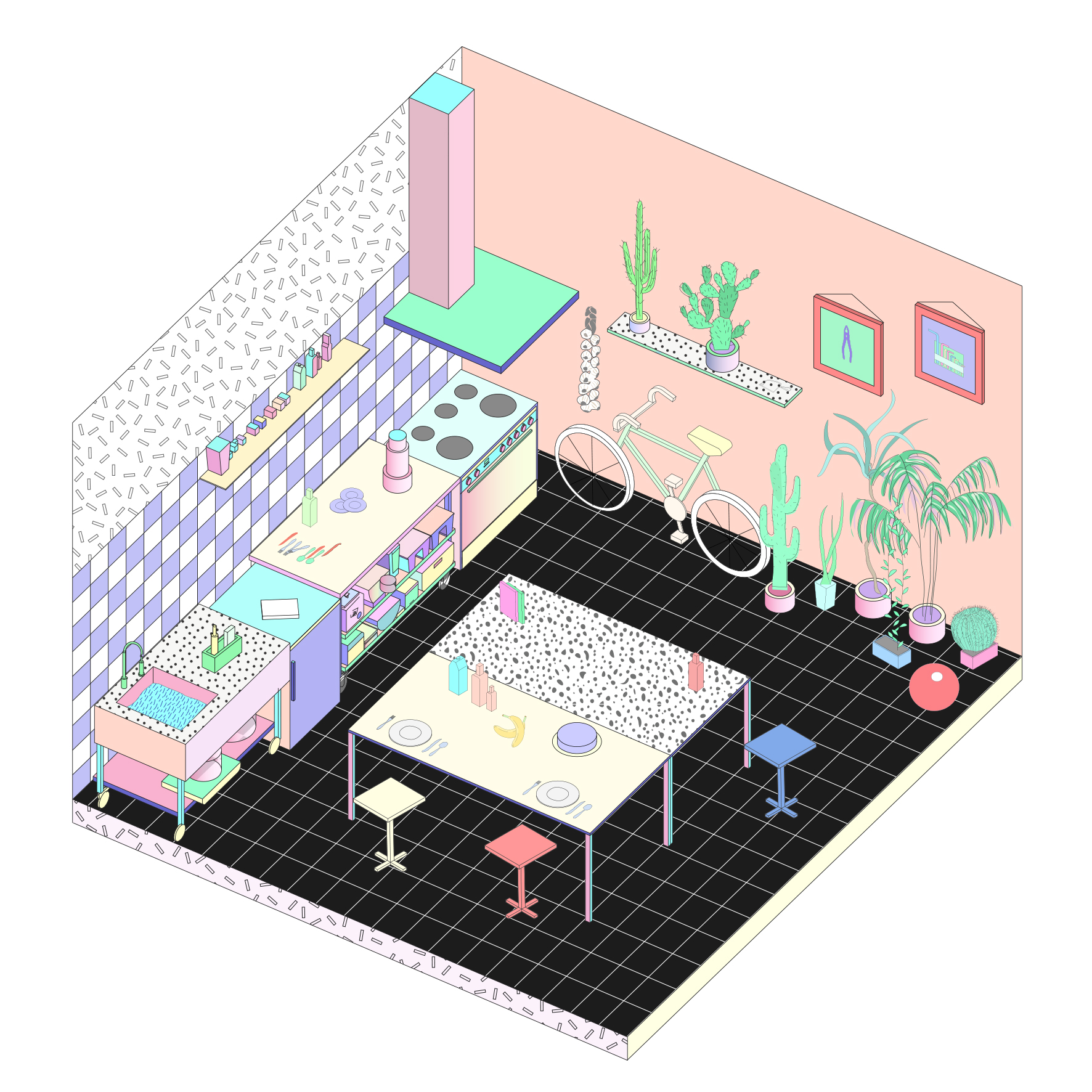 7. Where did you study?
I've studied architecture and urbanism at Universidade Técnica de Lisboa and one year at Technische Universität Berlin.
8. Where do you see yourself in five years?
I see myself doing great architecture and illustrations. And in love and rich.
9. What about in ten?
Same as five ;)
10. What do you hope to achieve with your art?
I hope people can recognise it and very honestly I hope I can live from my art one day.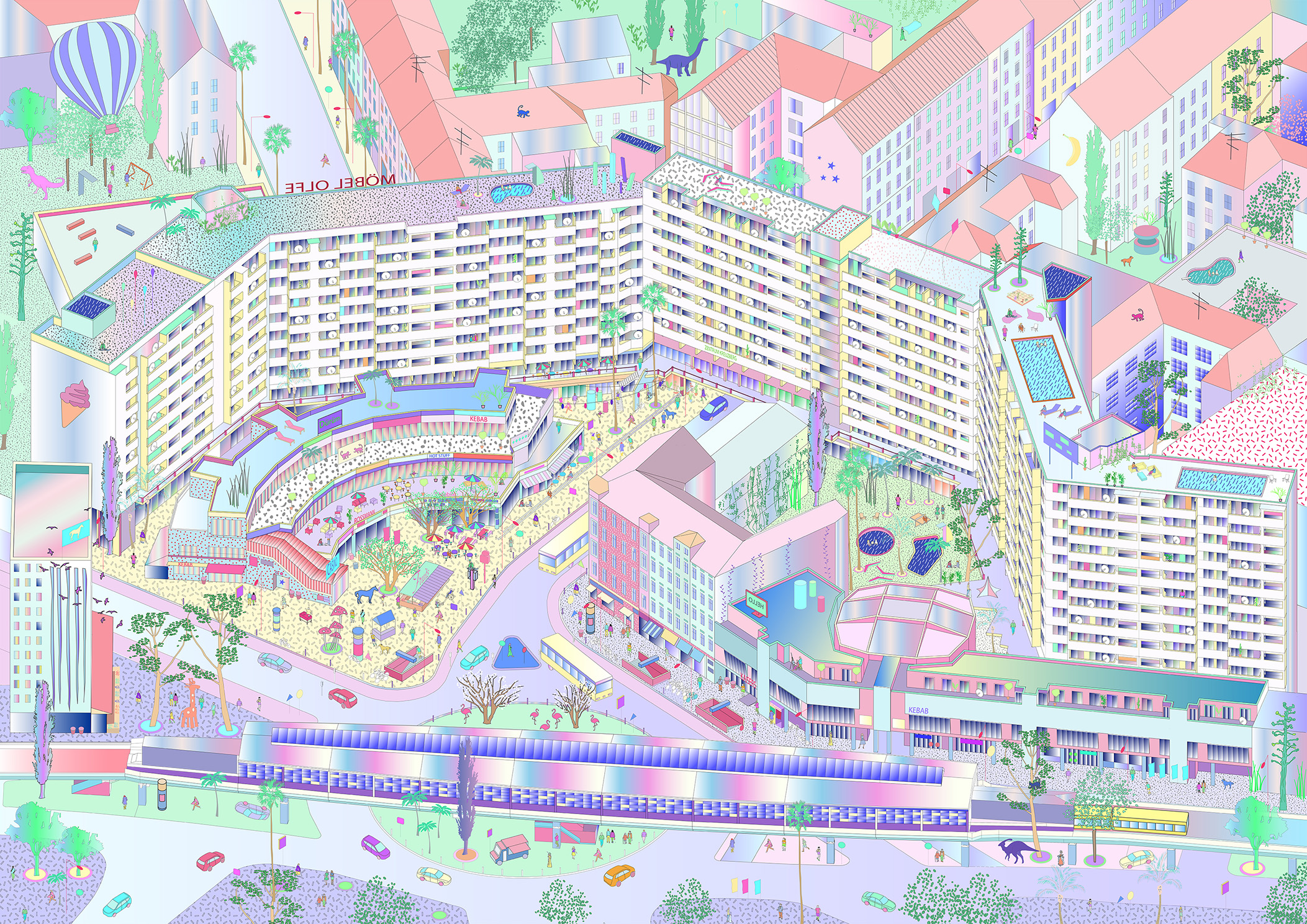 11. Now, tell us a little more about you as a person: what is your favourite food?
I love noodle soups, rice and French fries.
12. Favourite book?
I don't have one.
13. Favourite genre of music?
I can't specify but Anitta O'day, Electrelane or even Maria Callas are women with some meaning in my life.
14. What are your hobbies?
I don't have hobbies anymore! The free time I have I spend it with my friends and family. I try to do sport sometimes.
15. If you weren't an artist, what would you be?
Very rich.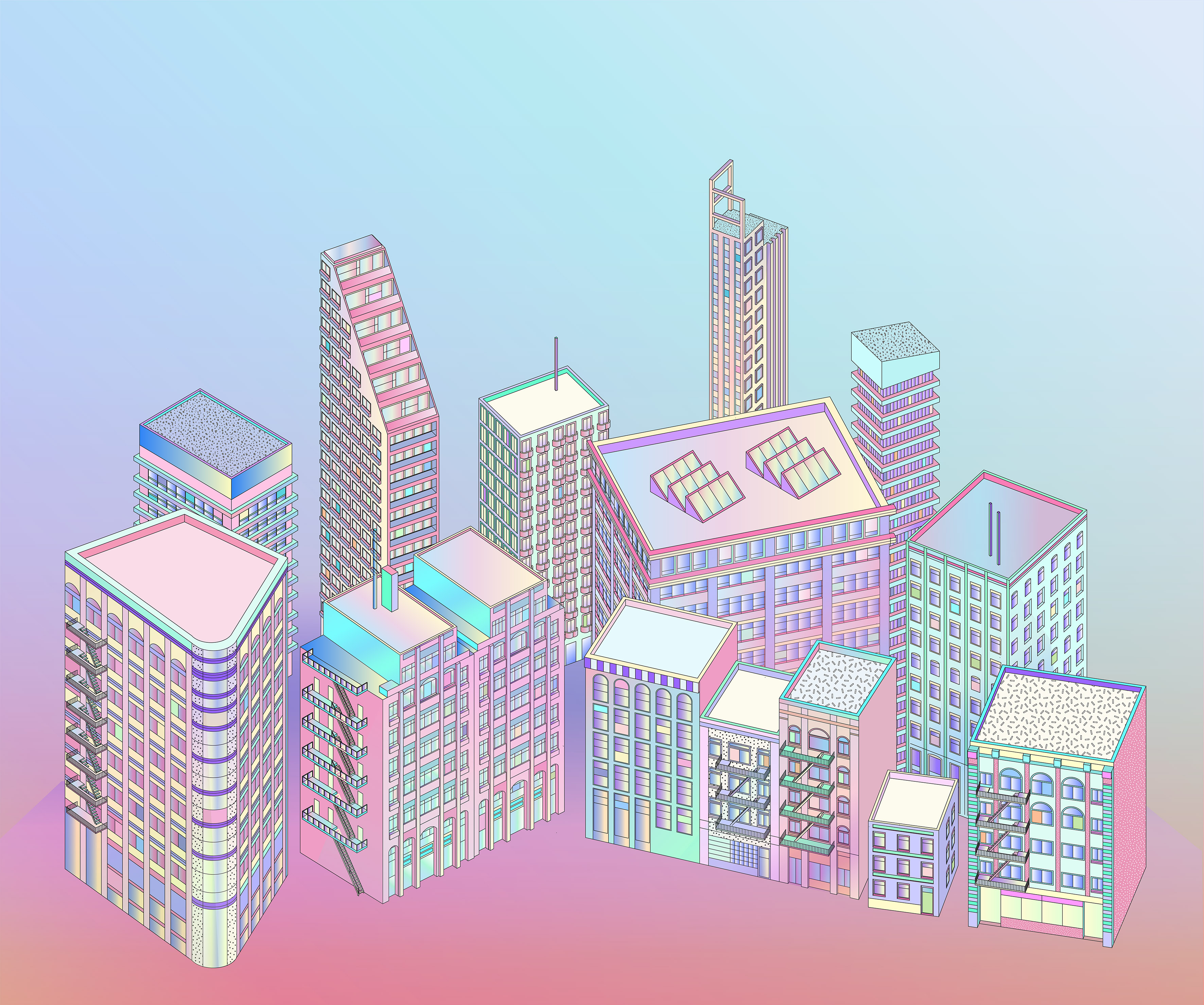 Photo: Work for http://studyhall.xyz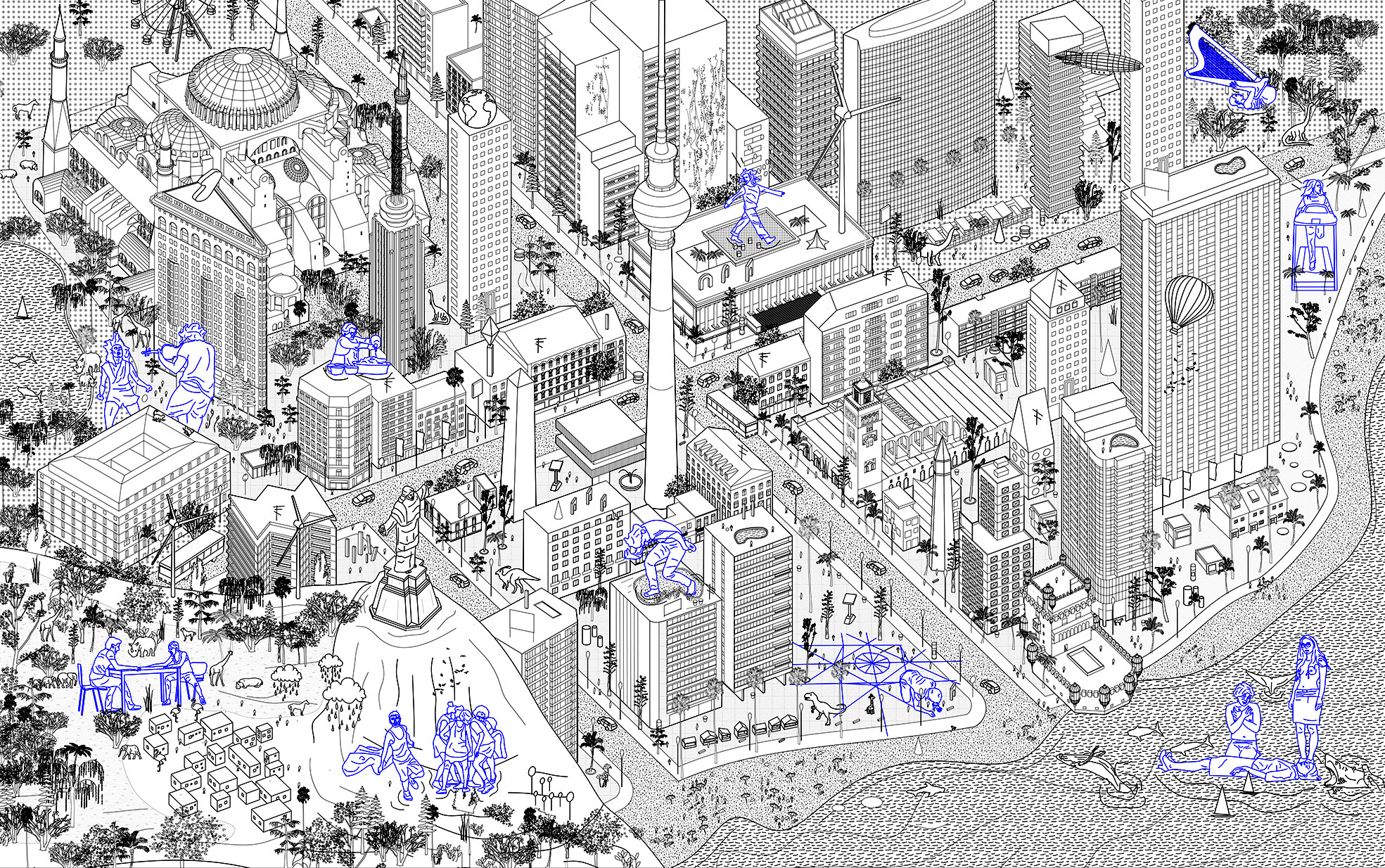 Photo: Work for www.somethinggreat.de