Instagram:
@itsjoeyyu
Website:
www.joeyyu.co.uk
1. What's your story? Where are you from?
My name is Joey, and I'm an artist born and raised in London. I am lying on the floor on my stomach typing this up, trying to feel grounded.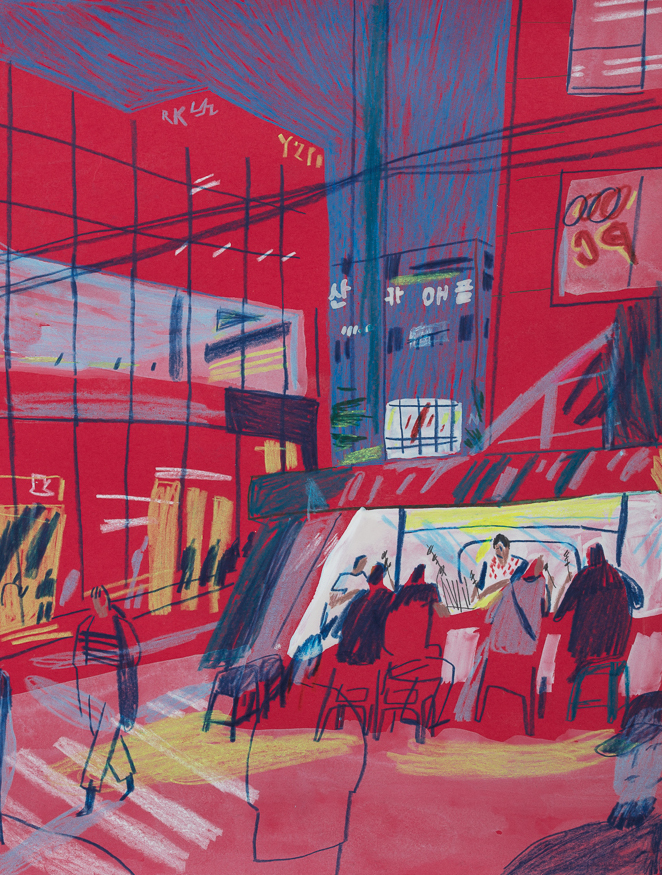 2. Tell us about your aesthetic.
I've been thinking a lot about colour harmonies recently; I think colour is very important in my work. A good colour pairing can make me feel weak... when you place two colours next to each other and it's like they're singing a duet, vibrating against each other. I like a pale slab of grey next to a brilliant crimson. Or a russet brown and a mint pea green. A couple things I think are beautiful: depictions of fabric in renaissance paintings (super indulgent)...I also like supermarket food packaging graphics, especially when you go down the world food aisle. The world food aisle, wow...that's my aesthetic...
3. What is your favourite medium and why?
Gouache and coloured pencils. Sometimes though, it's quite fun to take weird materials and colours out with you to see what you end up with. I've done some funny drawings on my phone notes when I've had no paper.
4. What is your artistic process like?
Inconsistent, impulsive, intuitive? I like drawing best under pressure. You know when you take a test and your heart is beating very fast, but you feel very very present and aware?
5. Who and/or what inspires your work?
When you create a piece of work that's directly inspired by another piece of artwork (like a poem, or a film) it's called 'ekphrasis'. When I'm not doing reportage work (in which I am inspired by my surroundings), I think my art is very ekphrastic. By redrawing scenes from a film, taking notes, painting how I think a poem would appear, I think you can digest things in a different way. It's also lovely because it's like having a conversation with another artist, in some way you are offering something back to them to say 'thank you, I really like what you did there, this is what I took from what you created, see here how this part affected me?' Just life ,in general, is inspiring if your heart is open to it. I feel like I'm constantly being winded with life.
6. What role does art play in your life? How does it change the way you view the world?
I use art as a way of seeing what I think about things, how I remember things. I used to write so much when I was younger but I could never keep it. It would be huge long sprawling bits of text, and after a week I would tear them up or burn them. It felt like the raw, undressed version of my intentions. I think with drawings I can get away with showing so much more, and they are made with the same stuff my writing had, but now it's secret, like a code. (maybe the writing will come out one day!!)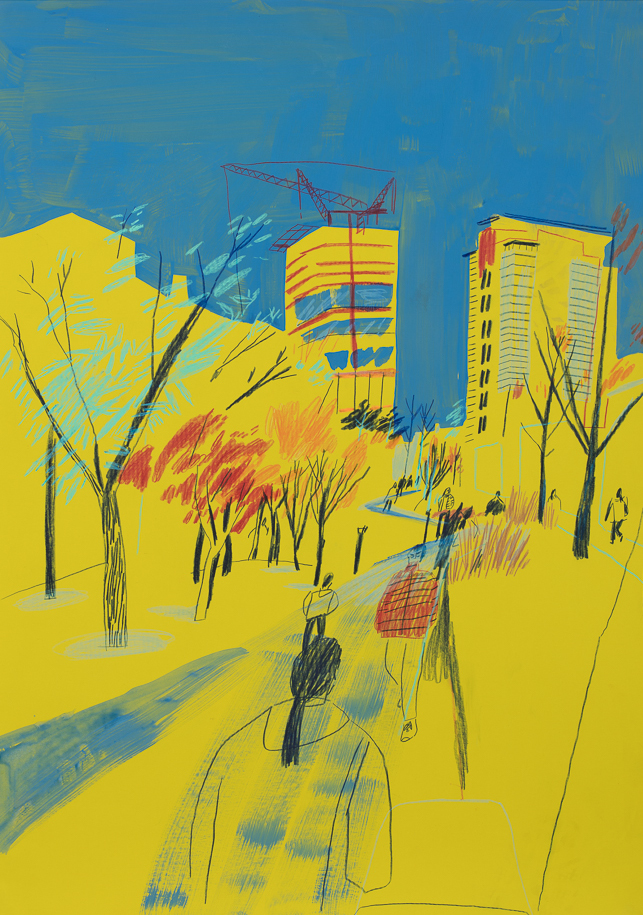 7. Where did you study?
I studied on the illustration/animation course at Kingston School of Art. I did my foundation here too.
8. Where do you see yourself in five years?
Not completely safe, still trying things out, making mistakes, happy. Hopefully in another country, meeting interesting people.
9. What about in ten?
I've been fixated on this idea of room with a mezzanine for my entire life. It's big, and filled with light.
10. What do you hope to achieve with your art?
I have the words 'to pierce the world' stuck up on my wall, because I think if there's anything we're meant to do, then that would be it. I can still remember certain fragments of things I saw when I was younger that felt like they resonated deep within me, and made me feel very hopeful knowing that things like that could exist, and I could grasp on to them. I can still remember the lines from 'The Jabberwocky' and I read it when I was 11, because of the way it falls off your tongue. I hope to achieve hope like that for someone else one day.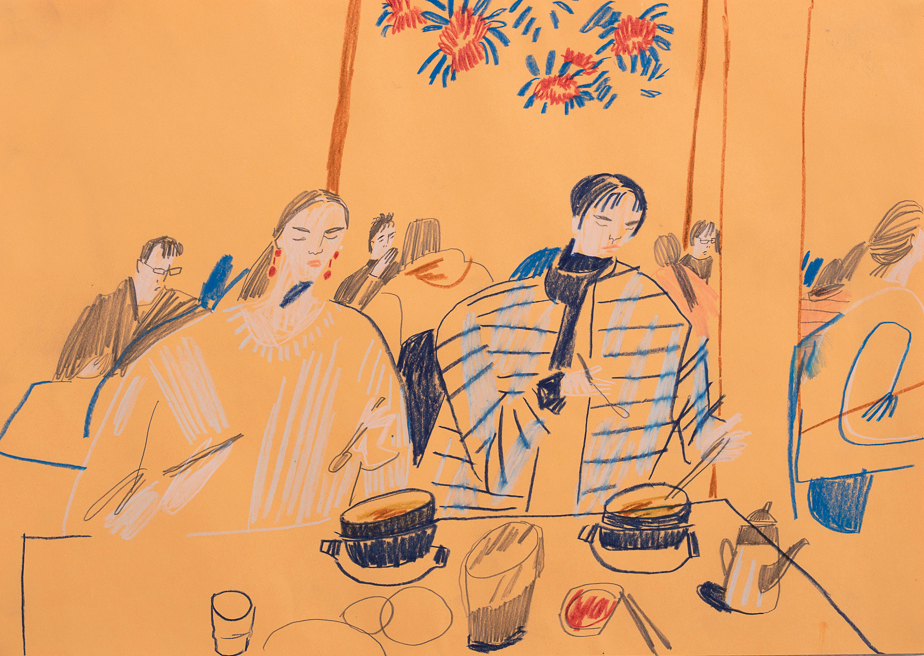 11. Now, tell us a little more about you as a person: what is your favourite food?
Every food is my favourite apart from raw cucumber and watermelon. I reject them!!! NO.
12. Favourite book?
I've recently finished reading all of JD Salinger's short stories. He was very skilful. Short stories have to be sparing and pertinent with their words. You should read them all- start with 'A Perfect Day For Bananafish'. Oh! And one of my favourite books by an artist is called 'The Principles of Uncertainty', by Maira Kalman.Very light but also thoughtful.
13. Favourite genre of music?
This morning I was playing Paul Simon, but now it's evening I'm listening to BROCKHAMPTON. It's hard to pick a genre nowadays, you have access to music from every single corner of the globe.
14. What are your hobbies?
I try and find time to do pilates or yoga, I like the idea of having a strong core. I've gone to a few dance classes recently, and I really enjoyed those. If I have time, I like making my own clothes and making adjustments to things I already have. I have an idea of a bag with a matching hat I want to make soon!
15. If you weren't an artist, what would you be?
An actor... a TV presenter...a writer... maybe someone who runs one of those meme accounts.