Instagram: @izgaaa
1. What's your story? Where are you from?
Hello! My name is Iza! I am a student of Graphic Design at the Academy of Fine Arts in Warsaw and a freelance illustrator. I am interested in illustration, book and type design.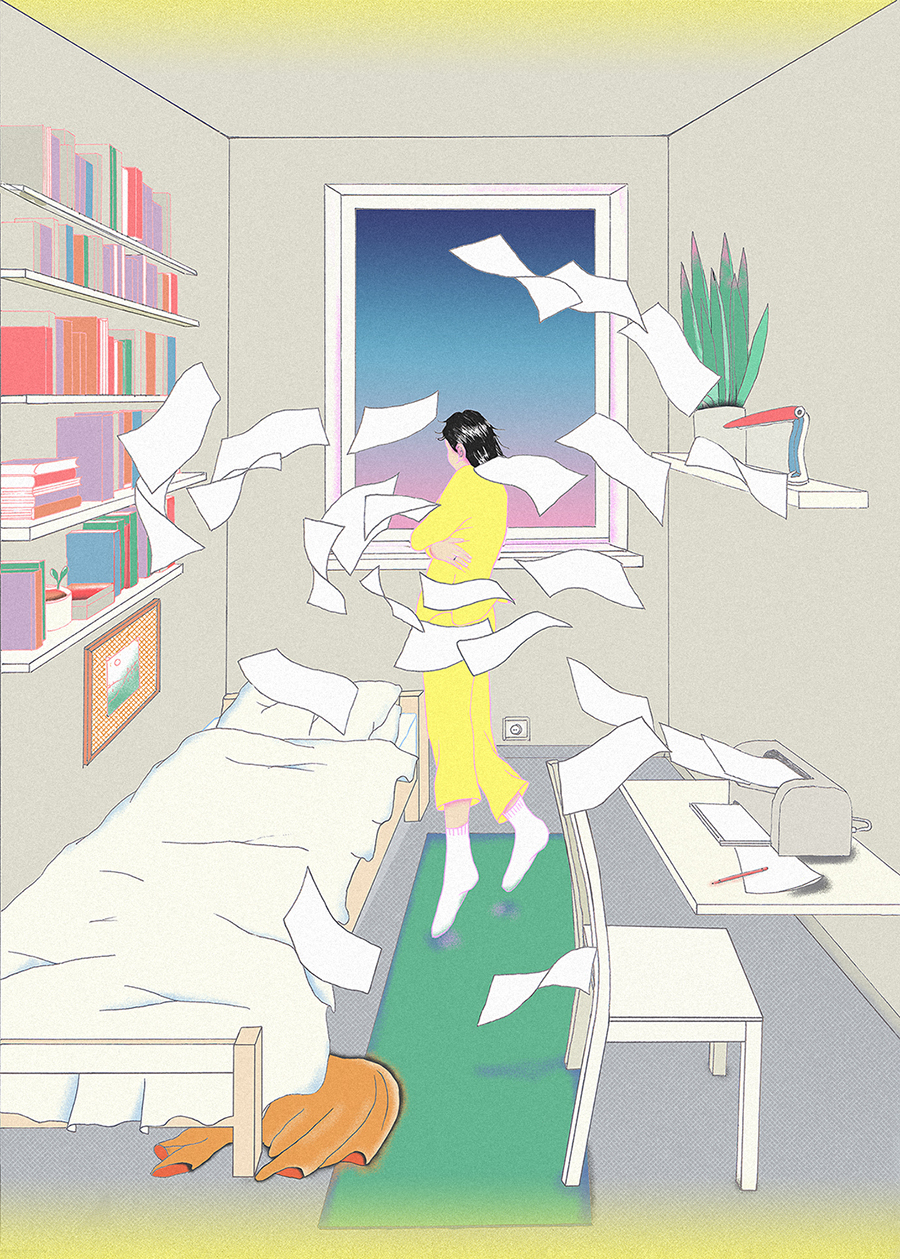 2. Tell us about your aesthetic.
The geometry of the interiors usually influences my works. Most of my illustrations are in a limited color palette, very dreamy with a touch of colorful gradient. I would like my illustrations to express something familiar and memorable. I always add texture and noise to imitate paper print and I love grey!
3. What is your favourite medium and why?
I used to use only pen or pencil and ruler to draw straight lines. At the moment I draw a lot on the iPad, which allows me to focus on details and experiment with textures. I think drawing digitally is faster but it can also cause too many mechanical moves so sometimes I need to go back to paper.
4. What is your artistic process like?
I start my process with research about the topic. I don't sketch a lot, just very quick pencil drawing to picture idea. Sometimes I also make notes.
5. Who and/or what inspires your work?
I can be inspired by a lot of things - a movie, book or even a daily situation I observed. It is extremely important for me to read, watch movies or art every day, but sometimes even unproductive time - like watching TikTok - brings me some ideas for funny illustrations! I think it is also helpful to study Art History. I have favourite artists who still inspire me - Hokusai, Saul Steinberg, David Hockney and Henri Rousseau.
6. What role does art play in your life? How does it change the way you view the world?
I have been drawing since childhood so it is a significant part of my life. It has changed from being only a hobby into work so I usually lack work-life balance. I think art allows me to see and hear more, keep myself open and willing to learn.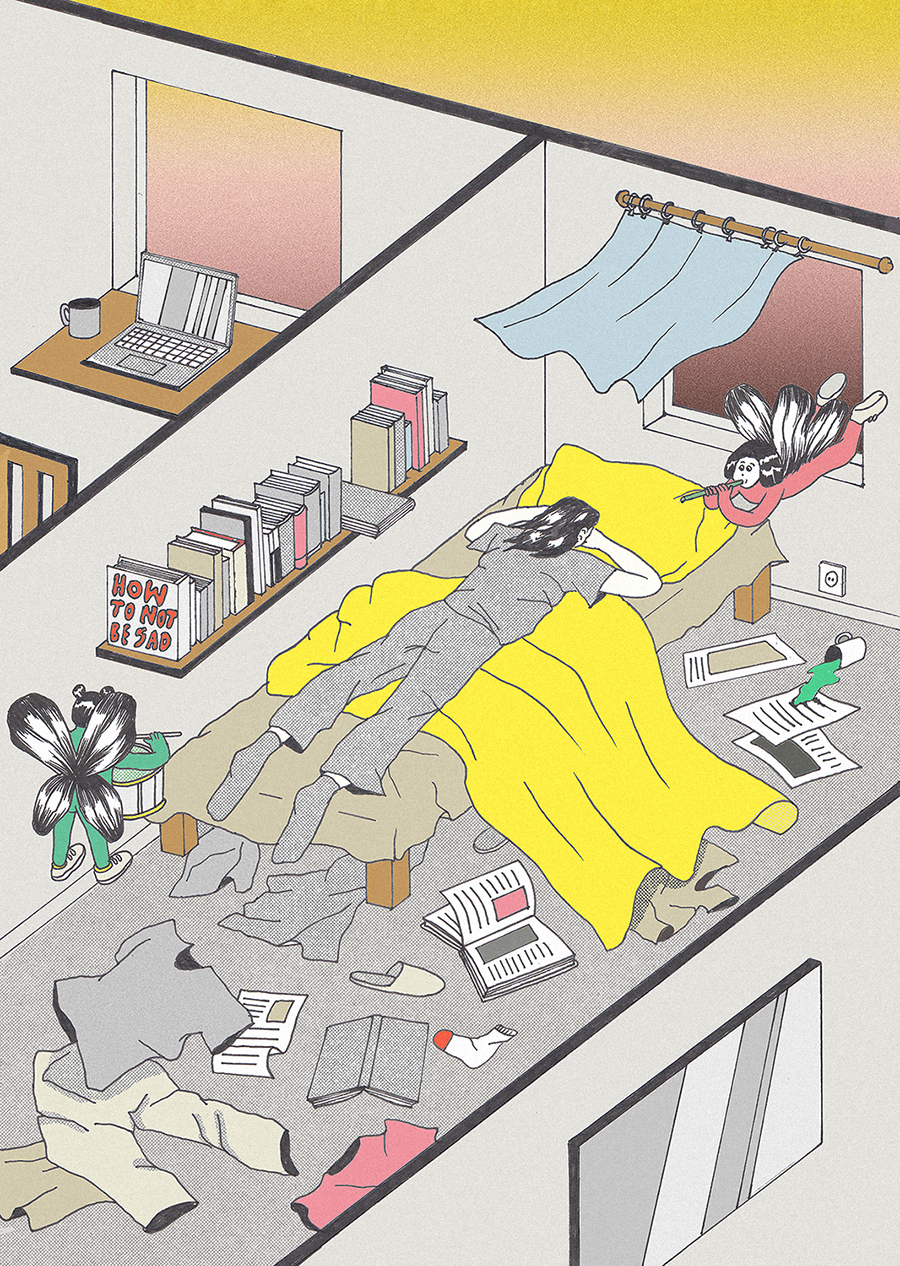 7. Where did you study?
I am currently during my diploma year at the Academy of Fine Arts in Warsaw.
8. Where do you see yourself in five years?
I hope to make a living from my illustrations and travel.
9. What about in ten?
What's above plus I would like to live in the countryside and be more relaxed.
10. What do you hope to achieve with your art?
I want to get better with every work, share it with people and enjoy the process.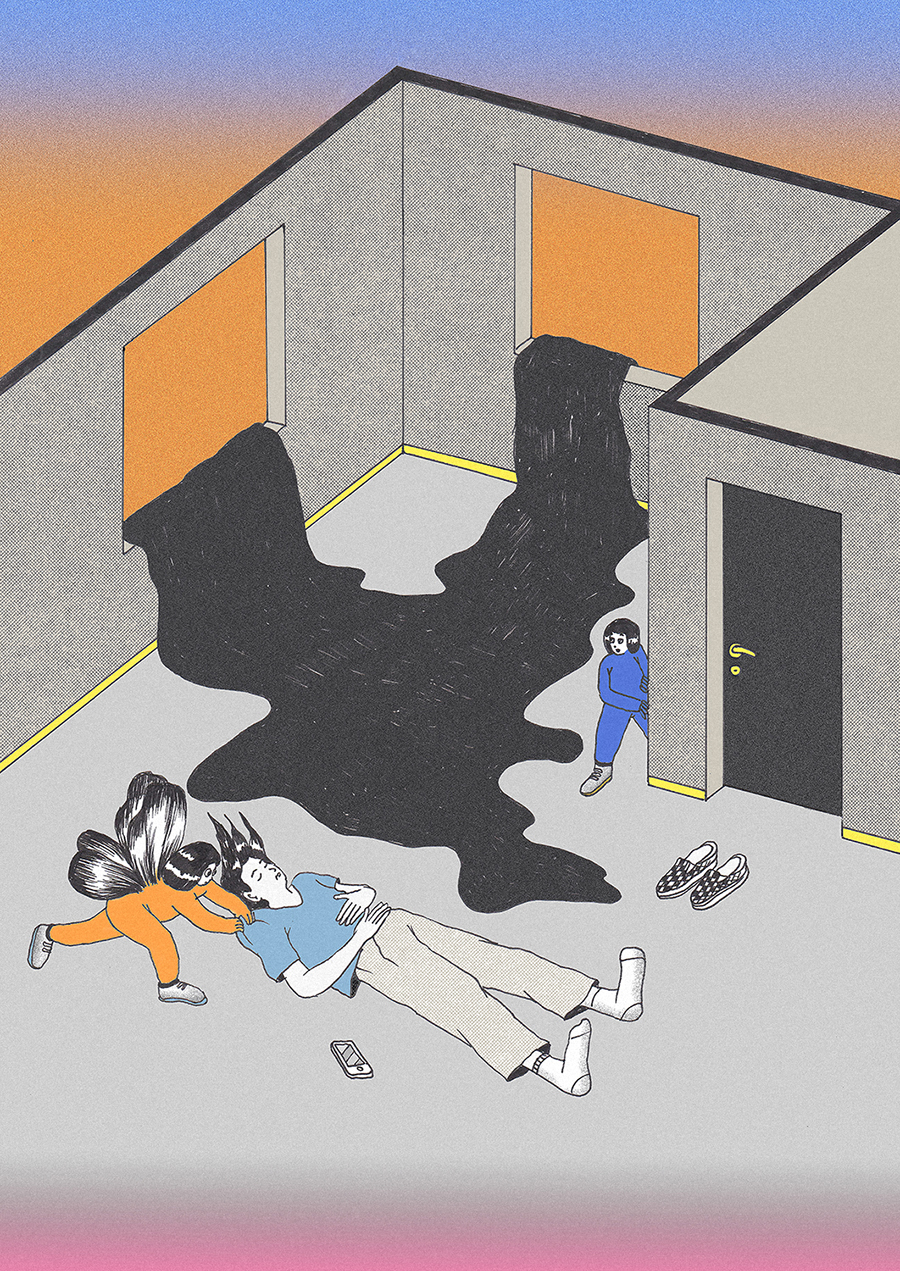 11. Now, tell us a little more about you as a person: what is your favourite food?
Sweets, vegan ramen and french fries.
12. Favourite book?
Michail Bulhakow "Master and Margarita"
13. Favourite genre of music?
I don't know I listen various artists. I like when artists blend different genres of music. Probably Indie rock, electronic and rap the most but I like kpop too :)
14. What are your hobbies?
I try a lot of things like ceramics, yoga etc. but it usually doesn't last long. I can say that my long-term hobbies, apart from drawing, are: walks in the forest and by the sea, watching movies and reading.
15. If you weren't an artist, what would you be?
Something related to languages or anything that can be done from home.