Instagram:
@jaccobunt
1. What's your story? Where are you from?
My name is Jacco Bunt, 26 years old, born and raised in Alphen aan den Rijn and currently living in Rotterdam, the Netherlands.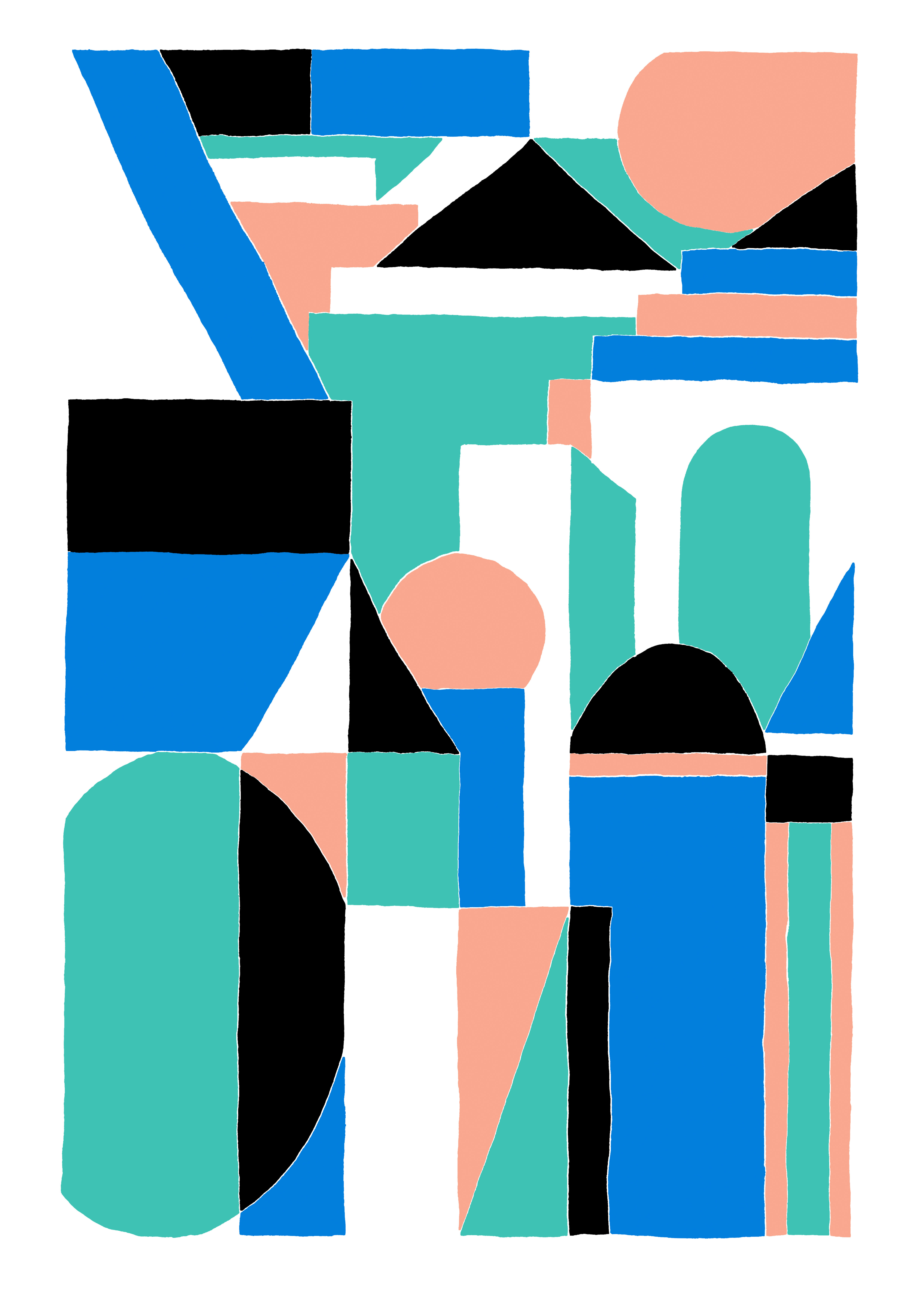 2. Tell us about your aesthetic.
In my work i like to play with abstraction, minimalism. I'm searching to the core of what i want to visualise or what i'm trying to tell. Lately i also have an obsession with rearranging daily routines into clear visuals with. Color and composition play a important role in everything i make and i let my work really rely on a the strong connection between that those two things. In my vision everything can be visualised, everything can be art and everything has the power to be liked. Sometimes it only needs a few adjustments.
3. What is your favourite medium and why?
I like to change medium from time to time but always come back to acrylic. I don't now why but i think its because of its easy way to use and it's low priced in comparison with other material.
4. What is your artistic process like?
I read and research a lot. When i go into a new assignment or project i like to really drown myself for at least a week in books, documentaries and searching the inter webs for relatable images and visual stuff. Most of the time i start with watching two documentaries the first one is about Piet Mondriaan and his time in Paris the other is about Sol LeWitt, two of my favourite artist and two of my favourite documentaries.
5. Who and/or what inspires your work?
it sounds really corny and cliche but most of the time you're surroundings and the way it interacts with you is a big inspiration. Rotterdam is a city with big buildings, lots of architecture and lots of contrast between spaces. My work evolves around this kind of stuff. But off course almost everybody who was working around 1900 really inspires me Mondrian, Matisse, Gris, Malevich, Van Doesburg. I really liked there collective way of changing art and adding personal ideas to the bigger picture. But they all found a way to create their 'own' way to work with certain ideas.
6. What role does art play in your life? How does it change the way you view the world?
since i ever start the academy it has been the center of my life and i started when i was 21. So for five years everything i do, everywhere i go, everything i see is part of my process. I always have my sketchbook with me or making pictures to capture proportions, color schemes, forms etc, I you really love something its gonna take over the control of you're life.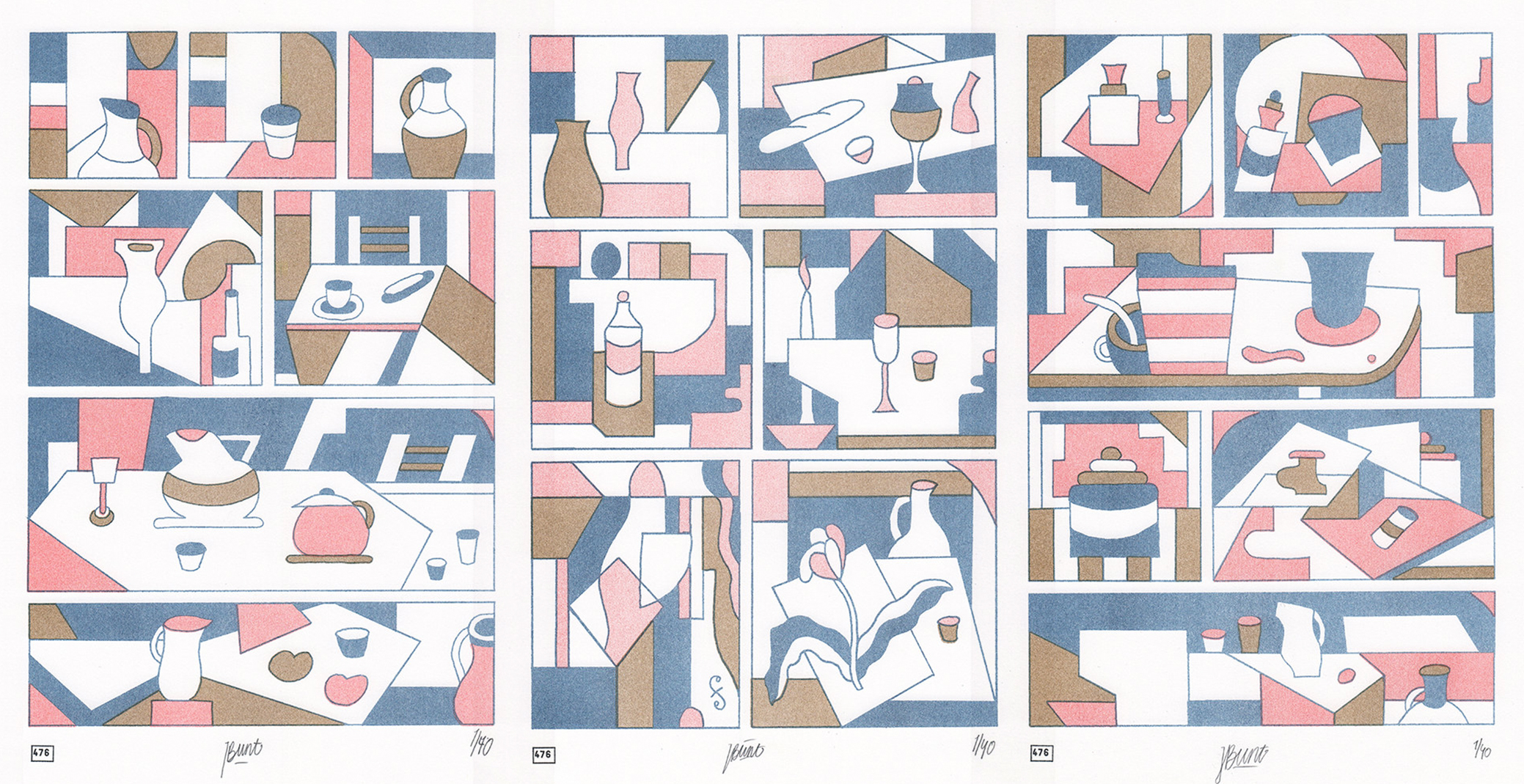 7. Where did you study?
Willem de Kooning academy Rotterdam.
8. Where do you see yourself in five years? Working in an agency?
You never know but my experience with working corporate is not really a nice one, so it would be really a unhappy last resort.
9. What about in ten?
Hopefully travelling and working a lot. I think its for everybody a dream to change places and shift you're everyday routine. To search for new people and places where you can develop you're vision and creatieve view of work.
10. What do you hope to achieve with your art?
I hope i can create a body of work that is an exchanging between me and the past. I want to proceed with developing my self and hopefully i can make people realise that art is a only here to school and entertain, i hope that in time i can create a vision that represent my work and can function as starting point every time.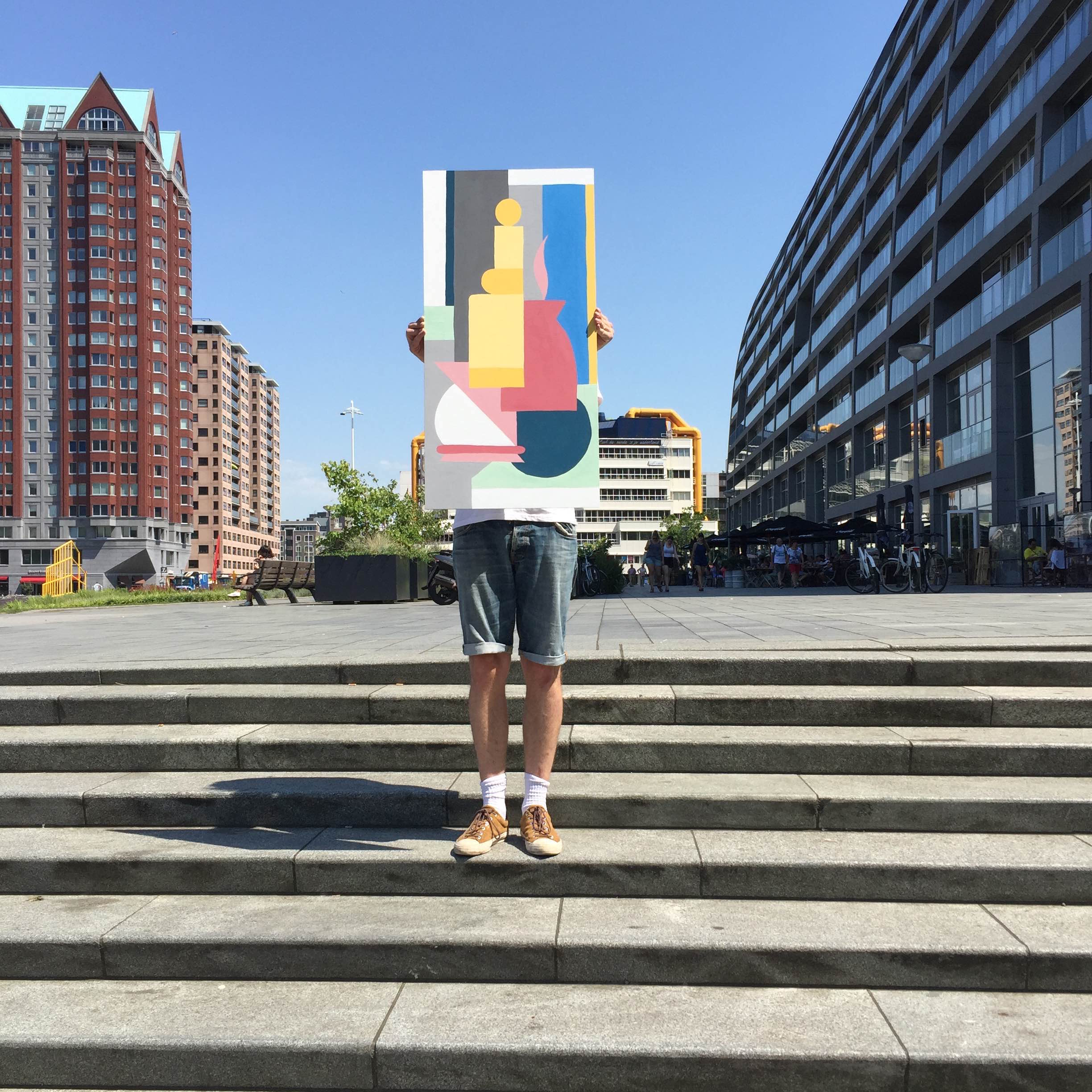 11. Now, tell us a little more about you as a person: what is your favourite food?
Food is just like music and art you can not have one favourite dish or kitchen. I've worked for a lot of years in an kitchen which was italian orientated so working in a kitchen develop you're tast and wakes up the never ending search for new tastes and good food. Lately me and friends going to Bao a lot. It's a small Chinese restaurant with limited seats and really good traditional food. For example the simple salad of koriander (tiger salade) with cucumber, spring onion, green pepper and sesame oil. It doesn't sounds like a crazy dish but it's just with a good abstract/minimalistic painting you only need a good composition and the right use of color to make it something extraordinaire.
12. Favourite book?
I've to admit that Harry Potter is my favourite serie of books for already a lot of times now and i think thats never gonna change. For me it's pure nostalgic and read it at least twice a year. I like to repeat everything i've ever liked.
13. Favourite genre of music?
i listen to a lot of different music. For every action there is different music: this is what youtube says i listen to the most. - Pops Staples - Somebody was watching - Devendra Banhart - Quedate luna - Saada Bonaire - More Women - Homeshake - Moon woman - Action Bronson - Simple man - Maya - Lait de coco
14. What are your hobbies?
Football, reading, food and off course creating visual in every kind of way.
15. If you weren't an artist, what would you be?
i guess i would work in restaurant, foodlover, not that vegan kind of shit though !