Instagram:
@jack_dylan
Website:
www.meow-house.com
1. What's your story? Where are you from?
I am an aging Brooklyn-based illustrator who likes cats, interior design, and making things. I grew up in a Bed and Breakfast in a small tourist town, outside of Toronto where my family is from. And after studying painting and sculpture at a tech school, I moved to Montreal where I ran a loft venue with Friends, and made A LOT of show posters and did self-directed work. From the poster work, I began getting offers to do editorial illustration, and after improving at it for a few years, I decided that I wanted to become an Art Director and work in magazines. So to facilitate this, I moved to Toronto to study Design and Illustration at OCADU, and as a student, landed my first job as an art director at an Environmental and Business mag call Corporate Knights, which I love, and still AD to this day. Finally, just in time for my 30th birthday, I was able to move to New York and got a job at Popular Mechanics, and later Esquire magazine, where I designed and produced digital content like videos and podcasts. After trying my hand at that for a few years and establishing myself in New York, I was able to start up my own design studio in 2016, Meow Magazine, which is my platform for the magazines and projects I art direct, in addition to the editorial work I produce.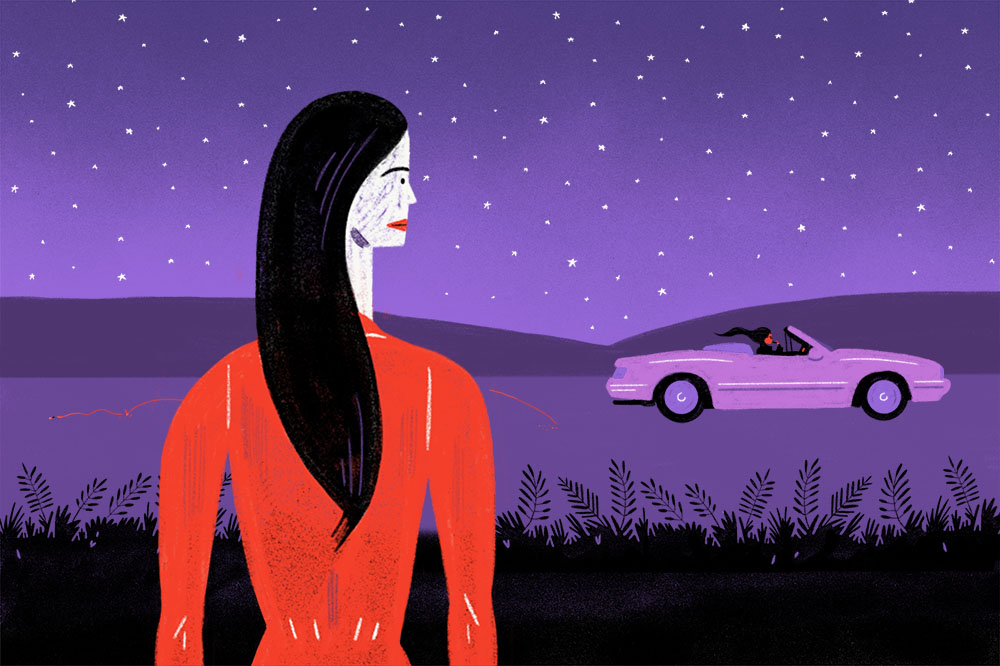 2. Tell us about your aesthetic.
In terms of illustration, it's pretty bright and colorful, and usually has a sense of humor to it. -- This is both a strength and weakness of mine. But 50% of illustration is about the idea behind it, and I just can't resist trying to make something fun or funny. So my work tends to be a little silly, a little on the cartoony side. I'm not really a cartoonist, but I like to find a way to tell a joke with a drawing. Despite my ever shapeshifting style (I've had a lot of them over the years), that more than anything is the through-line of my work. Also, there are cats.
3. What is your favorite medium and why?
I have to admit, I am a total digital convert, and the iPad Pro is my best friend. I love the immediacy and the ease of it. How can you not love it? Artists have been waiting for that product for 10,000 years. - but that's only as far as drawing goes. I do try to keep productive in other disciplines like interior design and sculpture.
4. What is your artistic process like?
I sketch on the iPad a lot. And too many ideas live their entire lives there without ever being realized. -- Morning is the best time to generate new ideas. But also, just digging into any downtime, to walk, and think, and go down creative tangents.
5. Who and/or what inspires your work?
The New Yorker was a major influence on me. Just seeing the simple arrangement of an illustration with text, subject of the city and everyday life, and it's sense of humor, it's view of the world, that just really spoke to me. I still try to think of the New Yorker's approach whenever I do something. Is it beautiful, does it make you laugh, would you hang it on your wall?
6. What role does art play in your life? How does it change the way you view the world?
My bedrooms, for too long, have usually also included space for my desk and work studio. This is partly enforced by the high rents of the cities I choose to occupy, but it's more a reflection of myself and my commitments. I live alone, I work mostly alone, my studio is shared with my bedroom. (this is great for naps) And I'm sure that sounds like hell to a lot of people, but I love it. (Plus you should see the place, it's nice.)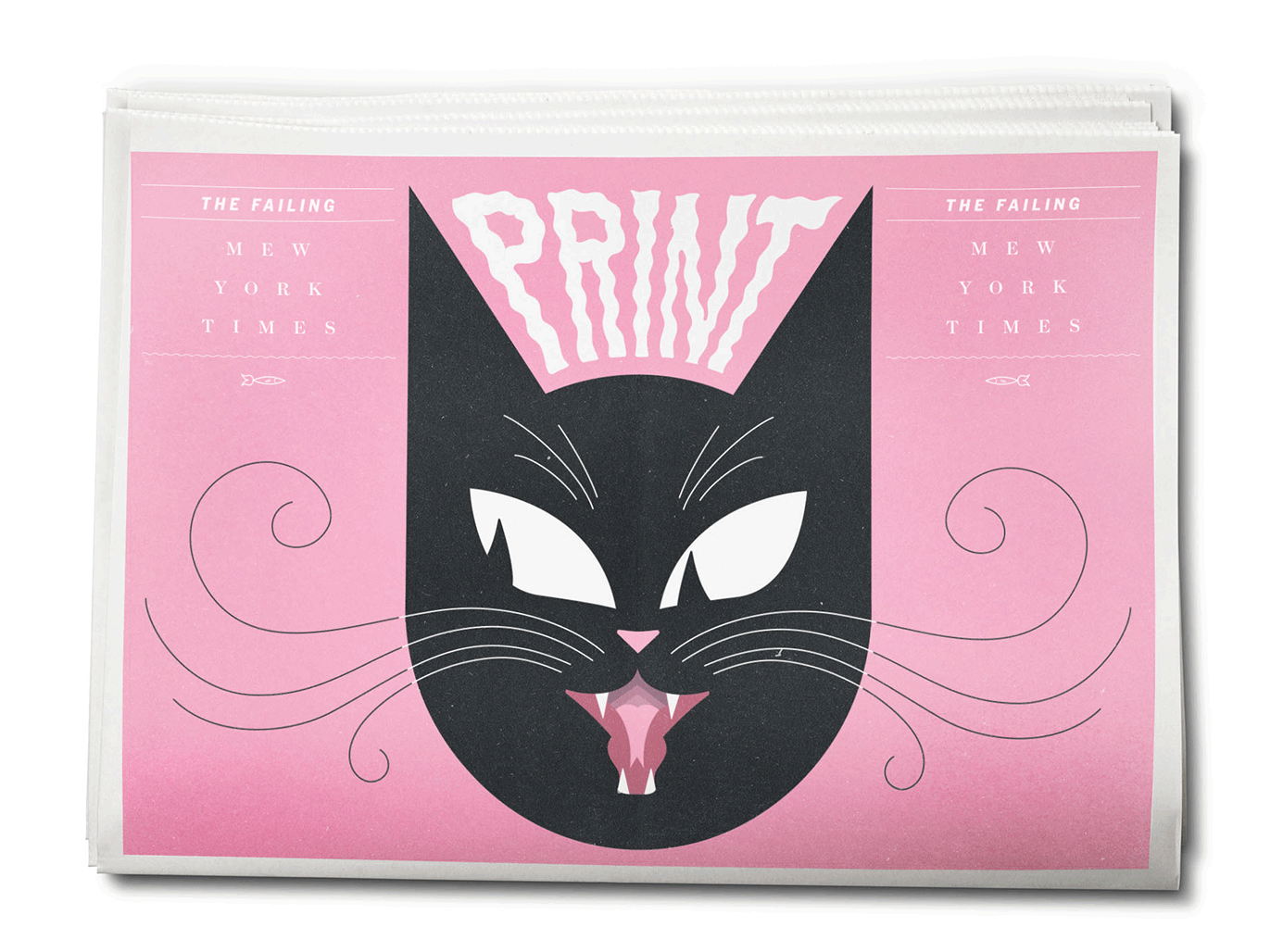 7. Where did you study?
A tech school called Bealart in London Ontario, with fantastic staff. And later for at OCADU in Toronto.
8. Where do you see yourself in five years?
This might seem out of the left-field, but I am really gravitating to interior design. I've always really been into it, even as a kid, and I would like to evolve from an illustrator and graphic designer, into creating real spaces. This is a little tough because of course those fields are very siloed off from each other, but obviously, there is a complete overlap creatively. So currently I am expanding my graphic design studio Meow Magazine, to a second platform called Meow House, which will concentrate on interior design and decor.
9. What about in ten?
If I've actually pulled off the latter, then the dream would be to go full circle and to apply all of my skills to fine art projects, like immersive spaces and buildings.
10. What do you hope to achieve with your art?
I want to be able to say, I had this dumb idea, and I actually got to work and made the thing, and now that's one less dumb idea that will be trapped in my head forever. -- And I'd like to pay the bills and travel.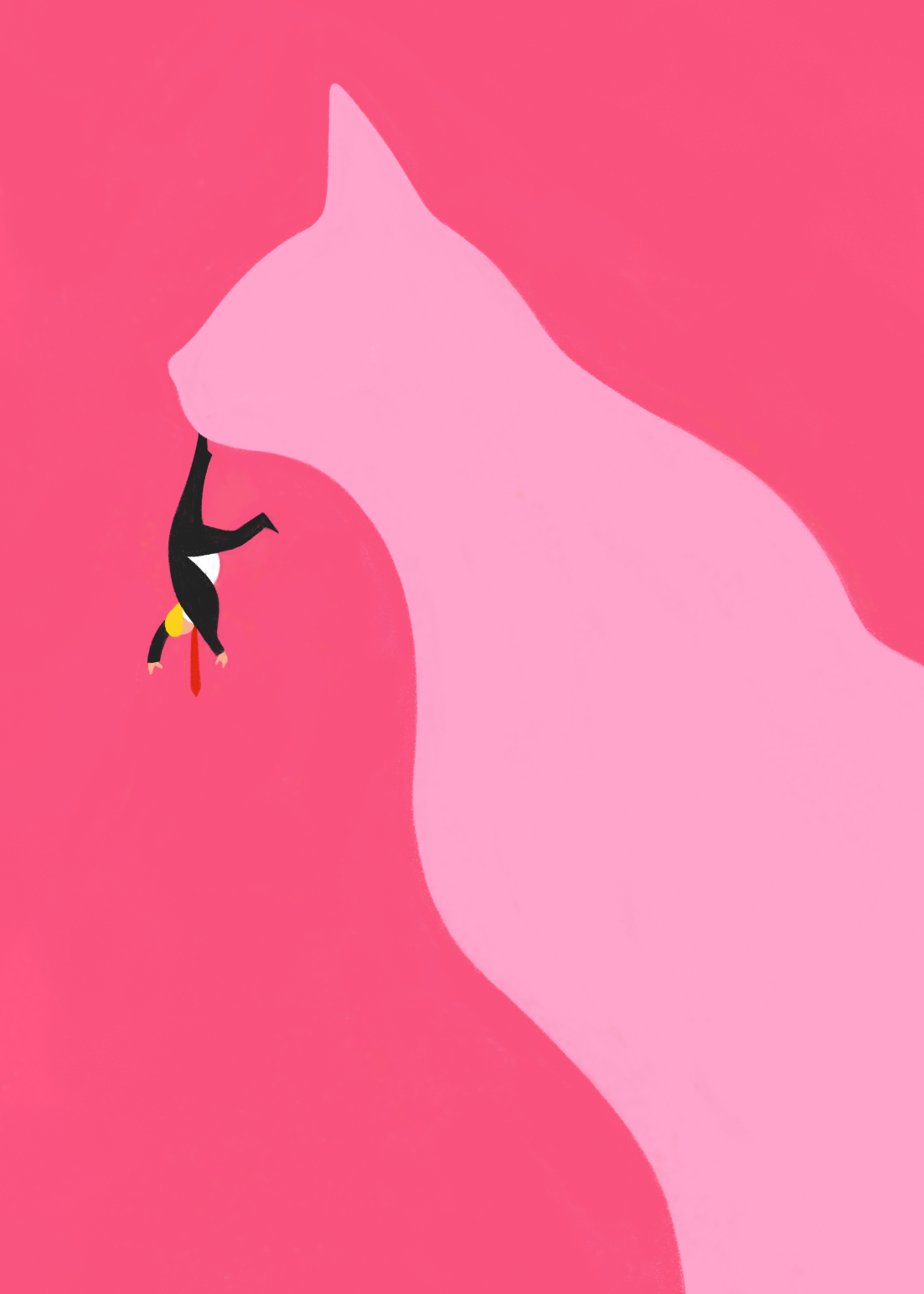 11. Now, tell us a little more about you as a person: what is your favourite food?
Pasta, ice cream, coffee, sometimes wine. -- Basically, I want to be an Italian person.
12. Favourite book?
I'll be honest, I do not read very many books anymore. But I do read the New Yorker, and as anyone who's tried knows, if you can actually keep up with it, that's not too shabby.
13. Favourite genre of music?
Old school tiny Jazz, and Canadian Indie 2004-2008.
14. What are your hobbies?
Gardening and Friday nights.
15. If you weren't an artist, what would you be?
Hmmm, everything else I'd say would still be an artist to me. Like Architect, Interior designer, or Restauranteur -- So I guess I'll go with a contractor? But those guys are artists too!