Instagram:
@jackbedford_
Website:
www.jackbedford.co.uk
1. What's your story? Where are you from?
Hello, I'm jack, I'm a British illustrator / designer currently based in London.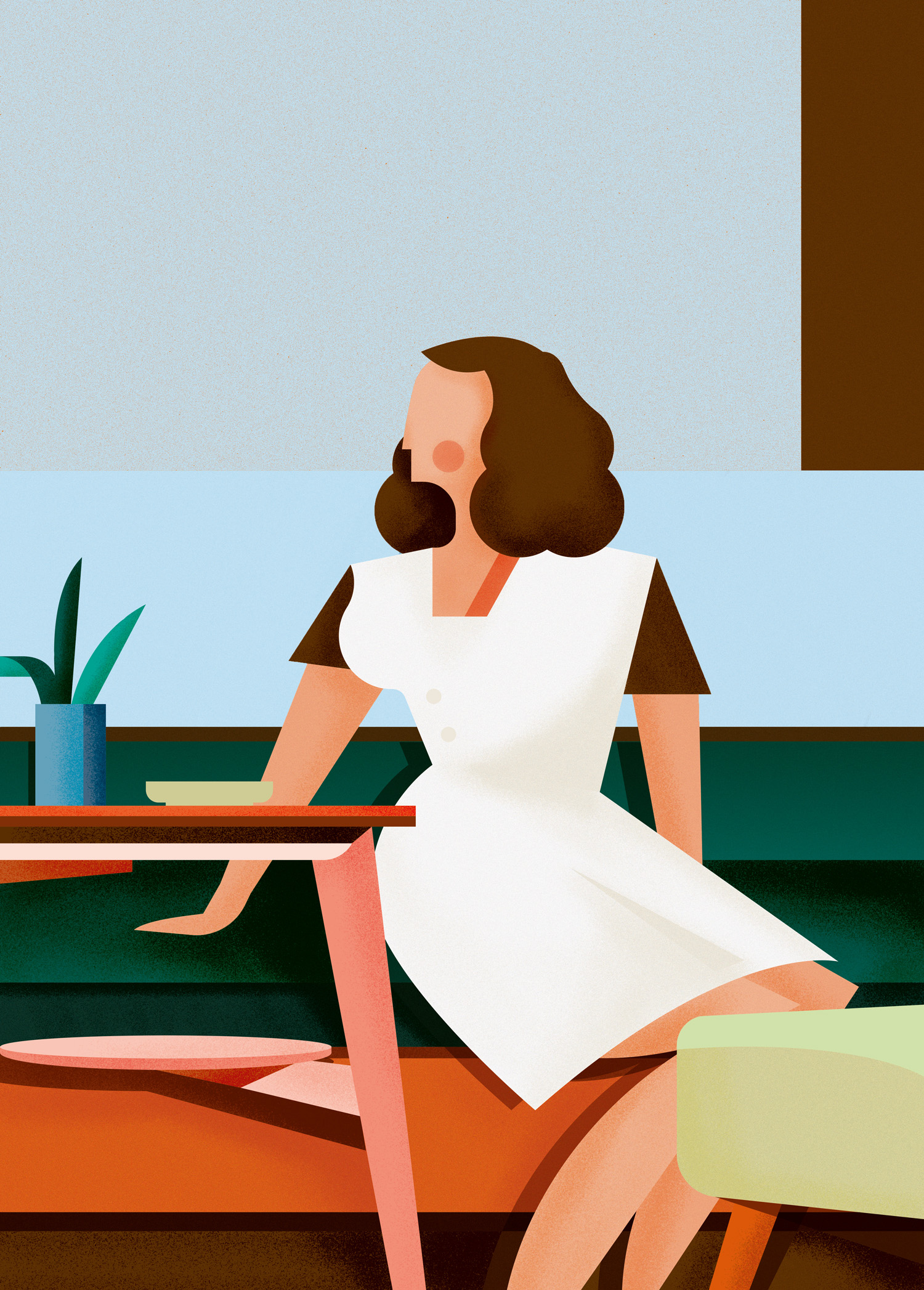 2. Tell us about your aesthetic.
I create colourful images with playful shapes and characters.
3. What is your favourite medium and why?
Pretty much all my work is drawn straight into the computer, often based off really rough sketches then worked up using Illustrator and Photoshop. I like creating work that is 'very digital looking' but has a subtle layer of texture to it.
4. What is your artistic process like?
I try to draw every day, even if it's a 2 minute sketch it keeps my brain ticking. My work spans across a lot of sectors from environmental to editorial so my process often changes depending on what type of work I'm making.
5. Who and/or what inspires your work?
I try to keep an eye out for cool clothes / outfits I can put my characters in, and real life settings / buildings that can form the basis for new work. I like looking out for things in tv shows and in films but almost all of my personal work comes out of things I read online.
6. What role does art play in your life? How does it change the way you view the world?
When I'm not illustrating I work as a graphic designer, but the two cross over all the time. Most of the day is spent either looking at creative things or being creative so it definitely plays a big part.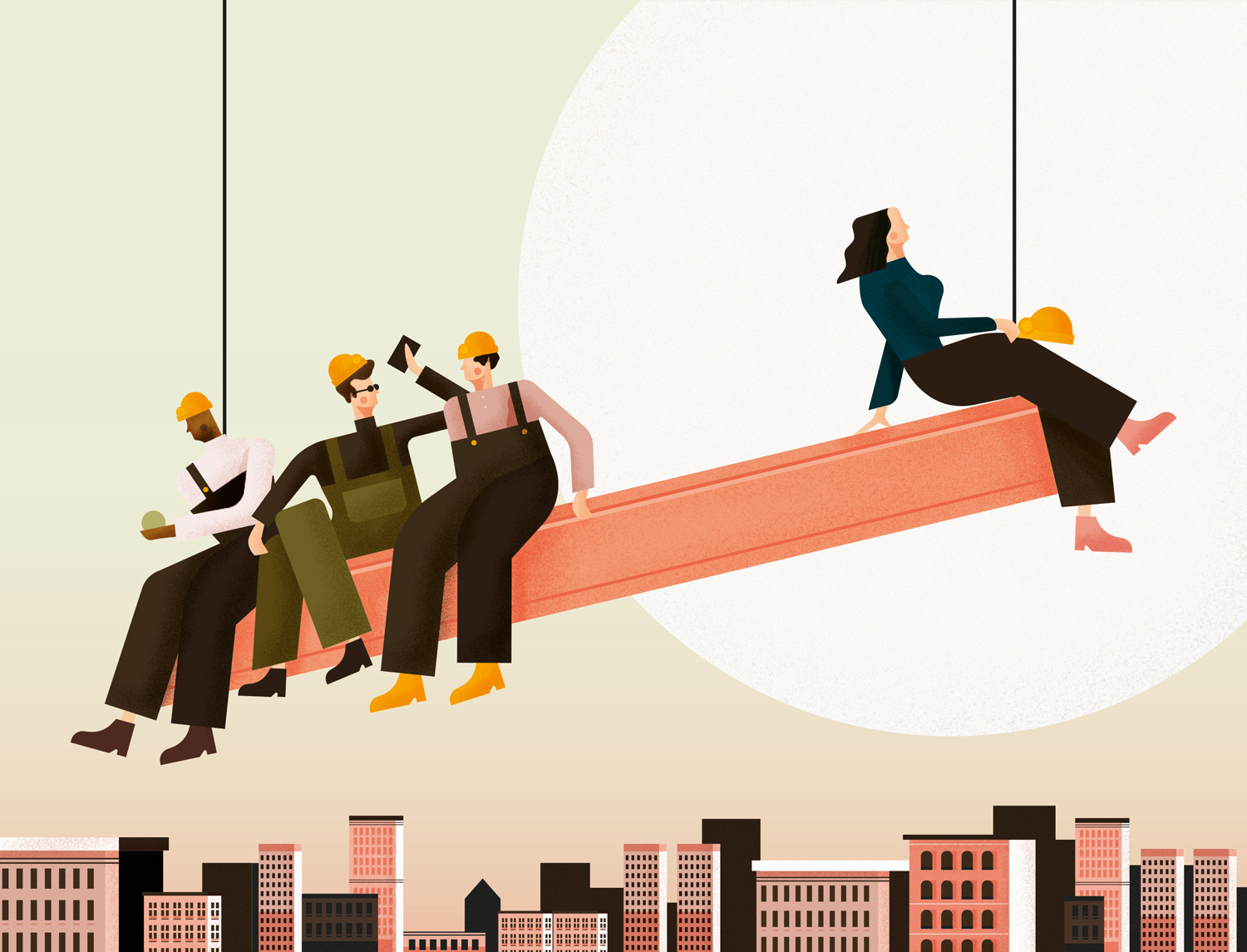 7. Where did you study?
Central Saint Martins / London
8. Where do you see yourself in five years? Working in an agency?
Hopefully still doing some exciting graphic / illustration work.
9. What about in ten?
Same as above or retired (but still making fun stuff)
10. What do you hope to achieve with your art?
Hopefully to inspire people to make cool things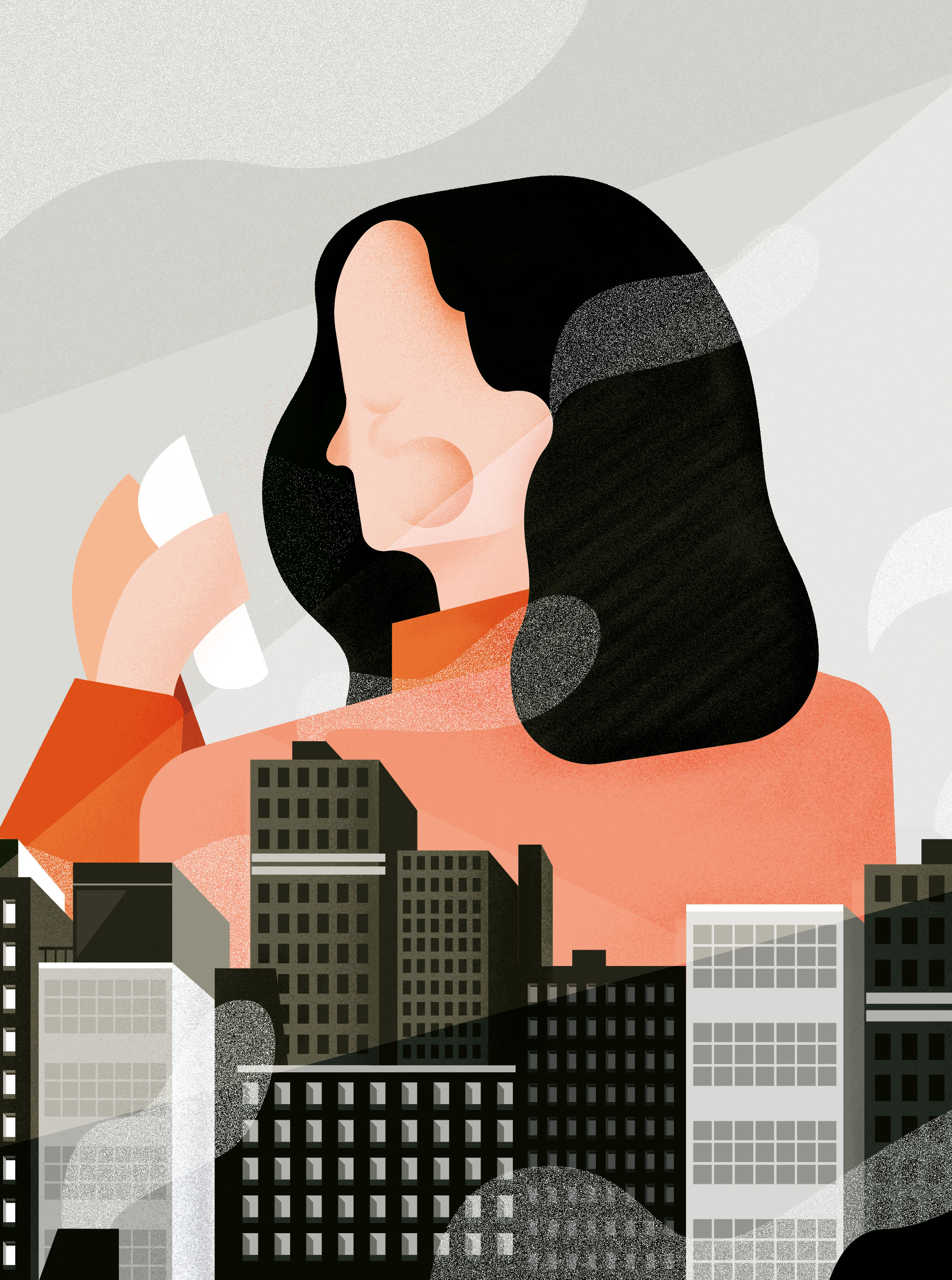 11. Now, tell us a little more about you as a person: what is your favourite food?
Ham and cheese sandwich with crisps (flavour depends on the particular mood I'm in)
12. Favourite book?
I like to listen Phillip k dick and haruki murakami, or any type of podcast whilst I work.
13. Favourite genre of music?
Currently listening to a lot of Sampha, Daniel Ceaser, Charlotte Day Wilson and Loyle Carner.
14. What are your hobbies?
I'm in a band called SASS (@bandofsass), we make melancholy pop songs.
15. If you weren't an artist, what would you be?
A footballer or own a ham and cheese sandwich shop, or both.