Instagram:
@jackolivercoles
1. What's your story? Where are you from?
My name is Jack and I'm born and raised in Newport, Wales. I've always drawn and made things but it took me a long time to work out how best to channel my abilities. After leaving school and completing my foundation diploma I started a video game design degree which was a big mistake and in my second year I transferred to an animation course which was an even bigger mistake. After about a month of animation I dropped out of university without telling my family and that same year I decided to give university one last shot and applied for an illustration degree in nearby Cardiff.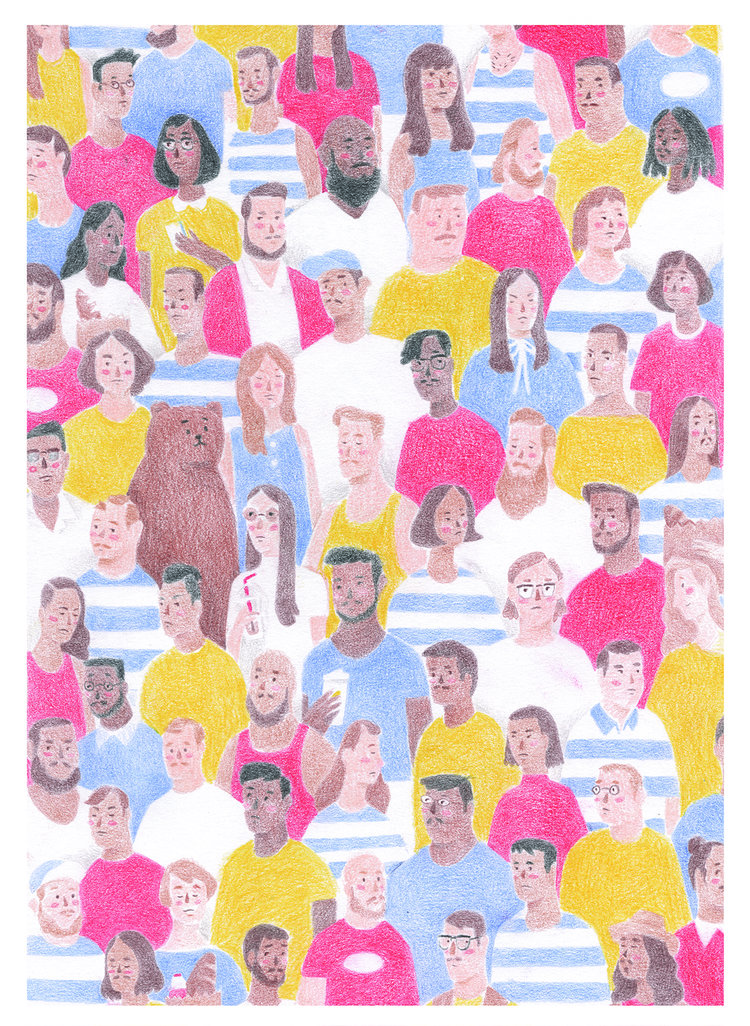 2. Tell us about your aesthetic.
I like to think that my work is fun and approachable but that those initial things don't inhibit the content I'm able to convey.
3. What is your favourite medium and why?
I've been working exclusively with coloured pencils for about two years now and picked up the habit while working on a university project. Using a cost-effective material was a conscious decision of mine, it ensured that I'd be able to continue building on the portfolio I'd leave university with and ensure visual consistency. I used to use a range of materials but something kind of clicked when I started using coloured pencils and I've stuck with them ever since.
4. What is your artistic process like?
Generally all of my work goes through three stages: rough sketches on cheap printer paper to avoid fussiness, composing the final image using scans of the sketches and then finally redrawing the final image on cartridge paper with the help of the printed plans and a lightbox. This is all usually done while sat on the sofa half watching television at the same time.
5. Who and/or what inspires your work?
Pretty much anything can be inspirational. I have a habit of saving any images I stumble upon online and take photos of anything I think might be helpful later on. I also find that instagram is really helpful for motivational purposes - seeing so many illustrators posting their work pushes me to keep working and put myself out there.
6. What role does art play in your life? How does it change the way you view the world?
Art has made me a much more critical person, both about my own work and about the world around me.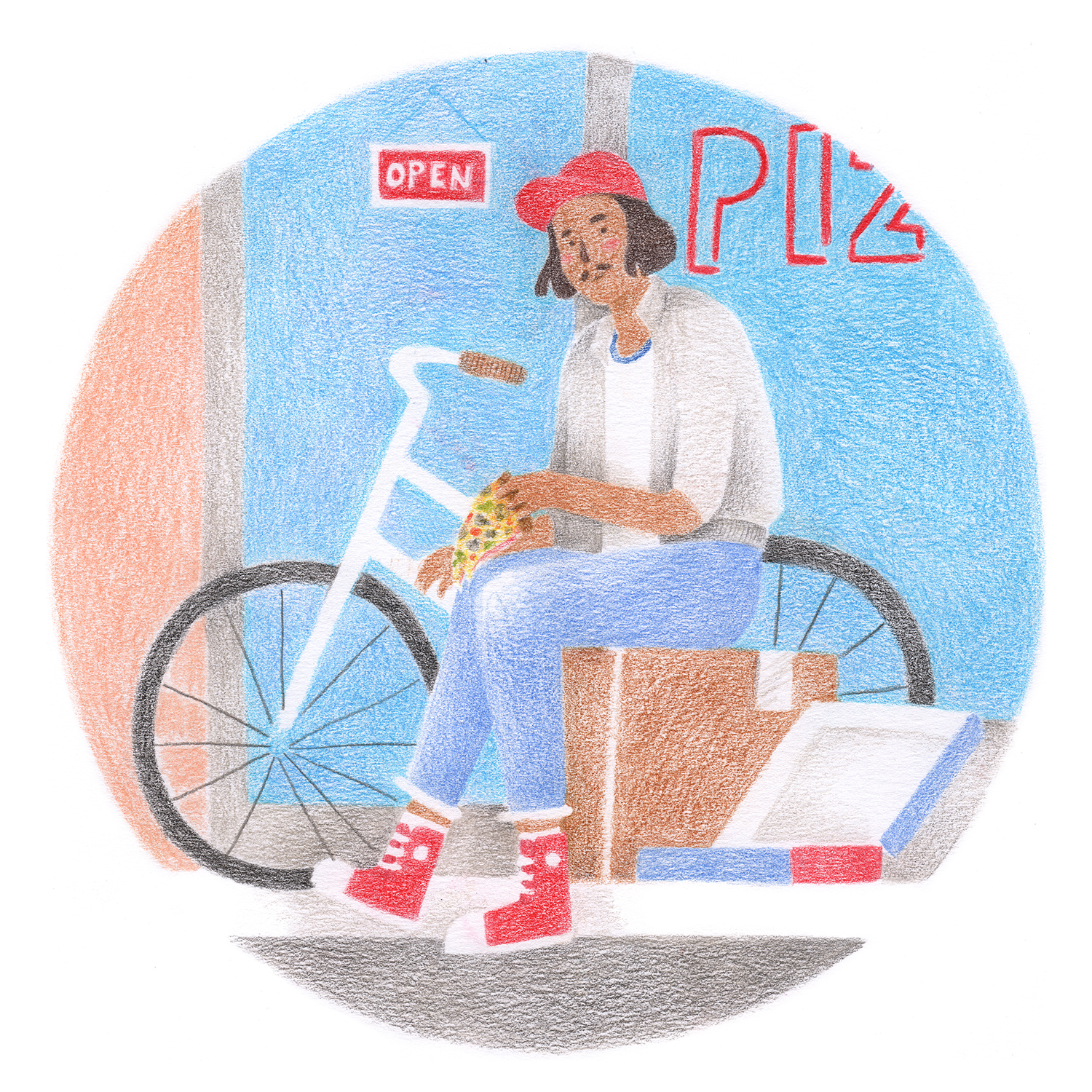 7. Where did you study?
I studied illustration at Cardiff School of Art & Design and graduated almost a year ago.
8. Where do you see yourself in five years? Working in an agency?
Hopefully I'll be living in a bigger city and sustaining myself somewhat through my illustration work. Being represented by an agency would be a dream for me however I'm pretty happy to keep working independently if that route doesn't work out.
9. What about in ten?
By that point i'd like to have completed a masters degree and maybe get into lecturing or something like that. I'm incredibly thankful for all of the support I had in university and it'd be nice to be able to use my talents to help others realise their potential.
10. What do you hope to achieve with your art?
I'd like to brighten someones day when they scroll past a piece of my work online but in grander terms I'd like to be able to contribute my abilities to something bigger than myself, helping impact positive change in some way.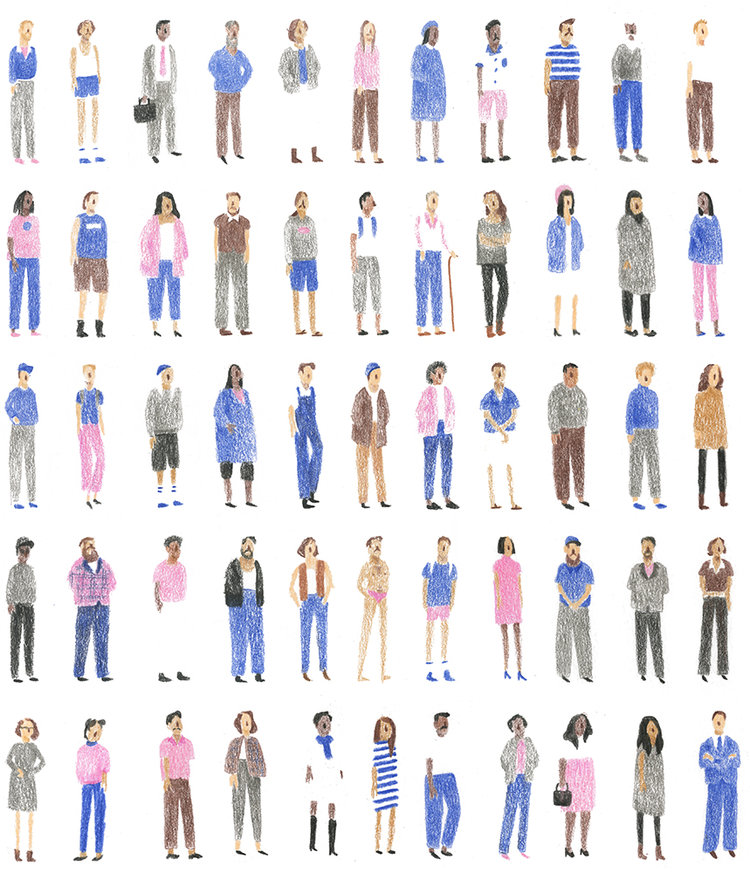 11. Now, tell us a little more about you as a person: what is your favourite food?
That's a difficult question. Whenever I find something new and delicious I pretty much eat it until I start to hate it.
12. Favourite book?
I'd probably have to say The Long Walk by Stephen King.
13. Favourite genre of music?
I can generally get along with most musical genres but I have a distinct preference for female vocalists and poppy tunes.
14. What are your hobbies?
Drawing was always my hobby but now that it's what I'm attempting to do professionally I guess I can't use that anymore. I really enjoy film and television but I know that sounds pretty generic.
15. If you weren't an artist, what would you be?
I really don't know what else I would be able to do successfully.