Instagram:
@jacquelinecolley
Twitter:
@jacquelinecolls
1. What's your story? Where are you from?
I'm originally from Jersey in the Channel Islands but moved to London at 18 and have been here on and off for 12 years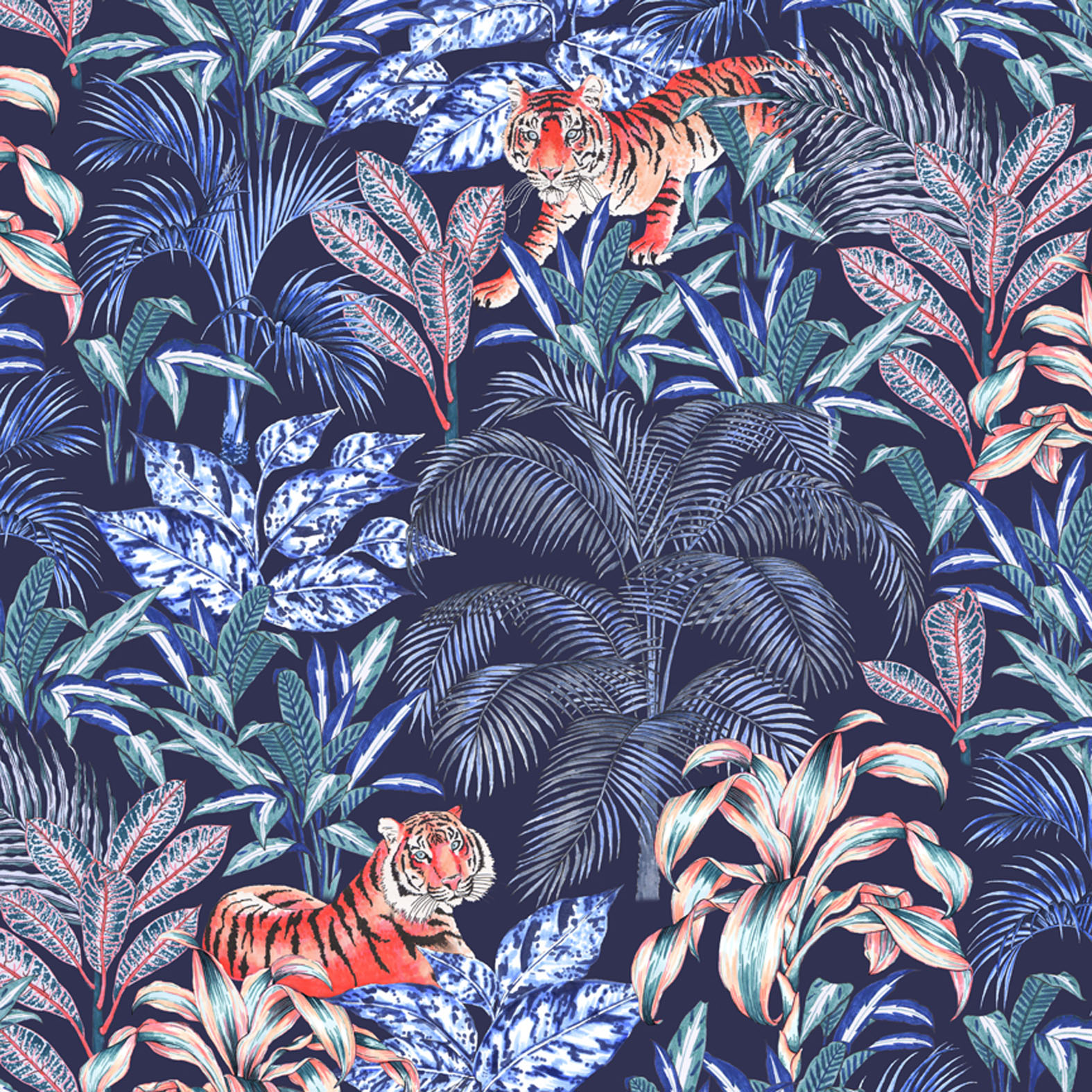 2. Tell us about your aesthetic.
I'm a maximalist and love to create intricate prints and patterns that you can explore and be surprised by!
3. What is your favourite medium and why?
Felt tip pens, I've always used and collected them, I like the fact that you can choose a couple and keep your palette quite limited but also layer up the same colour to create shades
4. What is your artistic process like?
I take a lot of photos and collect paper ephemera which I file digitally and also in a series of sketchbooks. I love to heavily research a topic before I make a design, as far as I know a few of my prints are scientifically correct, for example The 'Under the sea' Print depicts the sea floor of the North East Atlantic, I spent a lot of time on Wikipedia looking up sea weed varieties for that one!
5. Who and/or what inspires your work?
Natural History artists like John Gould and John James Audubon more contemporary references would be the textile designer Josef Frank and the illustrator Laura Callaghan, her level of detail is awesome
6. What role does art play in your life? How does it change the way you view the world?
I suppose that I'm always looking at scenes, plants and objects and imagining them as a print or a repeated motif, always searching for the new shape or leaf pattern to inspire me!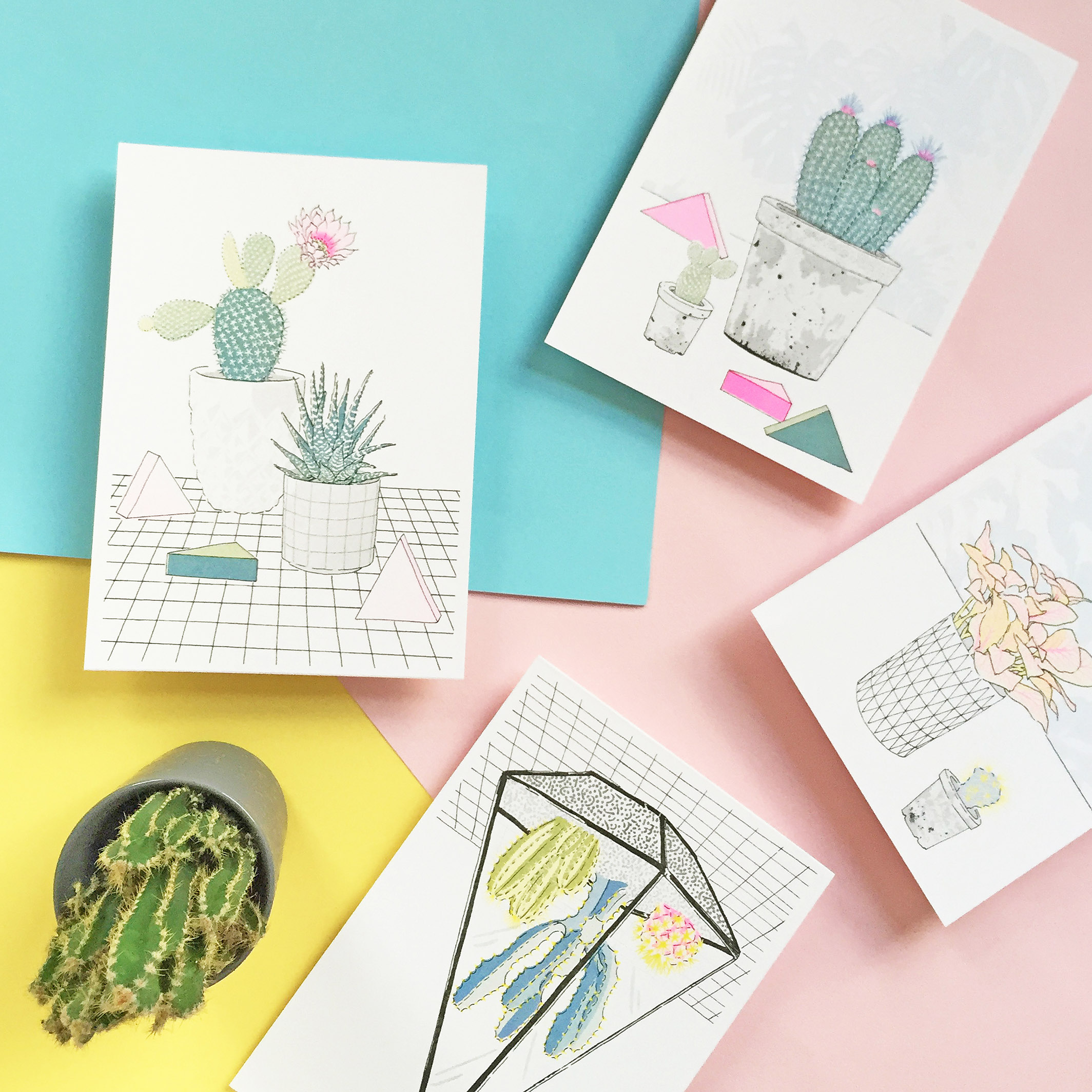 7. Where did you study?
I studied Graphic Design at Chelsea College of Art and Design
8. Where do you see yourself in five years? Working in an agency?
I have enjoyed over the last couple of years going freelance and gradually spending more time on my own designs for my range of products, It would be great if I could get more licensing and commissions that allow me to continue to pursue my individual aesthetic
9. What about in ten?
Painting and making a living as an artist!
10. What do you hope to achieve with your art?
I really enjoy making the natural history prints and expressing my love of the Natural world I hope that they can be educational as that gives my work a function beyond just aesthetics which is really satisfying!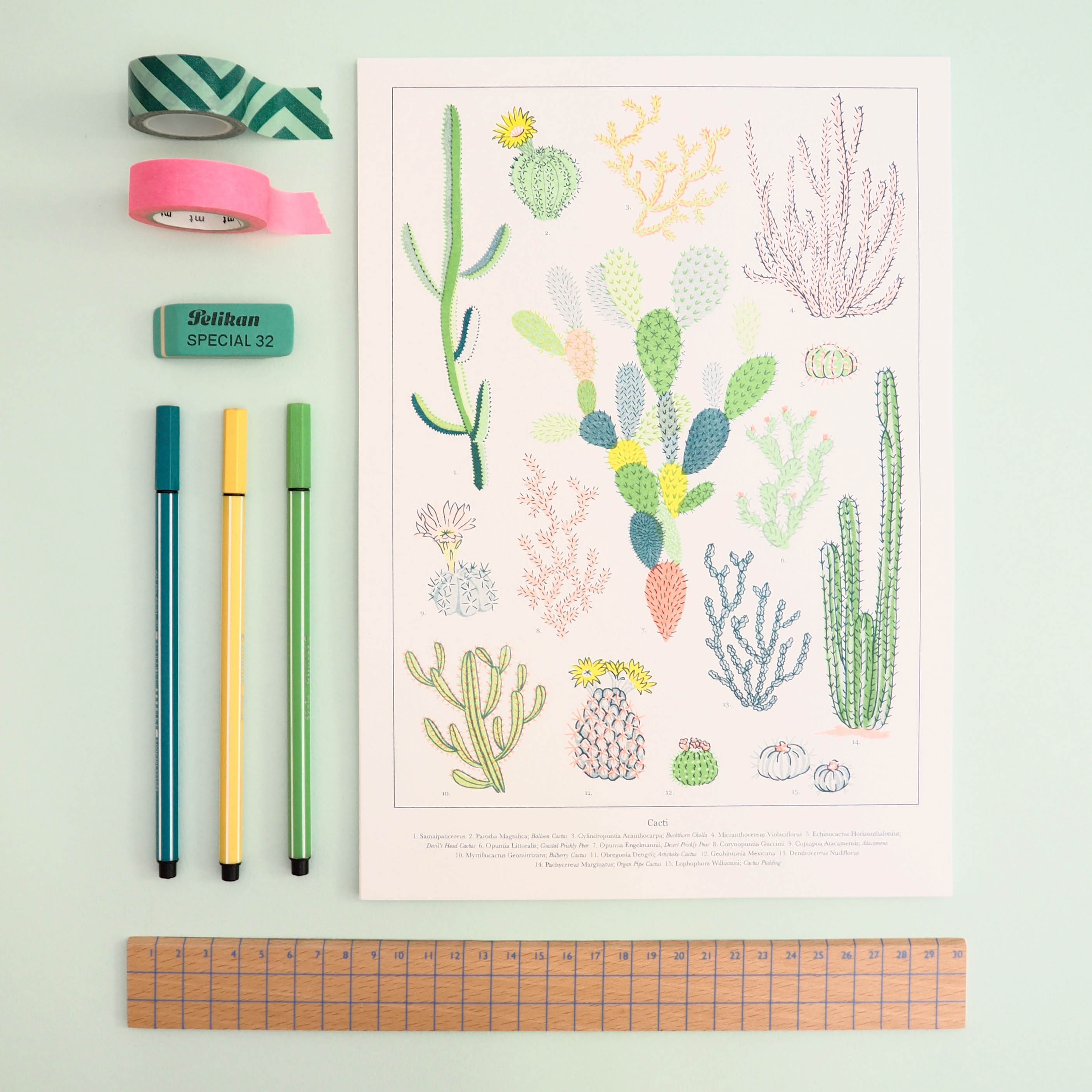 11. Now, tell us a little more about you as a person: what is your favourite food?
I recently decided that roasted chilli Cauliflower is my favourite veggie but Chocolate trumps all food!
12. Favourite book?
I'm massively into escapism so the science fiction writer Alistair Reynolds is a fave but the only books I've ever re read more than once is Harry Potter
13. Favourite genre of music?
I like indie folk like Laura Marling / Bon Ivor and Jose Gonzalez super chilled and nice to listen to when drawing!
14. What are your hobbies?
I take Aerobics a couple of times a week and it makes me so happy! My Cat Mr Wilson is in a sense a hobby!?
15. If you weren't an artist, what would you be?
As I child I desperately wanted to be a vet as I love all animals , now I realise I would n't be able to deal with the death/sad side of it, My cat occasionally brings me alive but injured birds or mice which I take to my local Vet. I'm aware that not all of them make it out of there alive so when I think it's bad I don't phone to hear if the animal is ok.