Instagram:
@jadepurplebrown
Website:
www.jadepurplebrown.com
1. What's your story? Where are you from?
My name is Jade Purple Brown and I'm a color-obsessed Artist & Art Director currently living in New York. I grew up in a small town a little outside of Chicago, where my love for art officially began. I originally wanted to pursue a career in wardrobe styling, so I chose to study fashion marketing in school. While I was in program they taught us the basics of Photoshop, Illustration & InDesign, in order to create marketing materials, and I quickly fell in love. With the help of online tutorials, I started using the programs in my own time to create wacky designs. I slowly started to figure out that my true passion was illustration & design.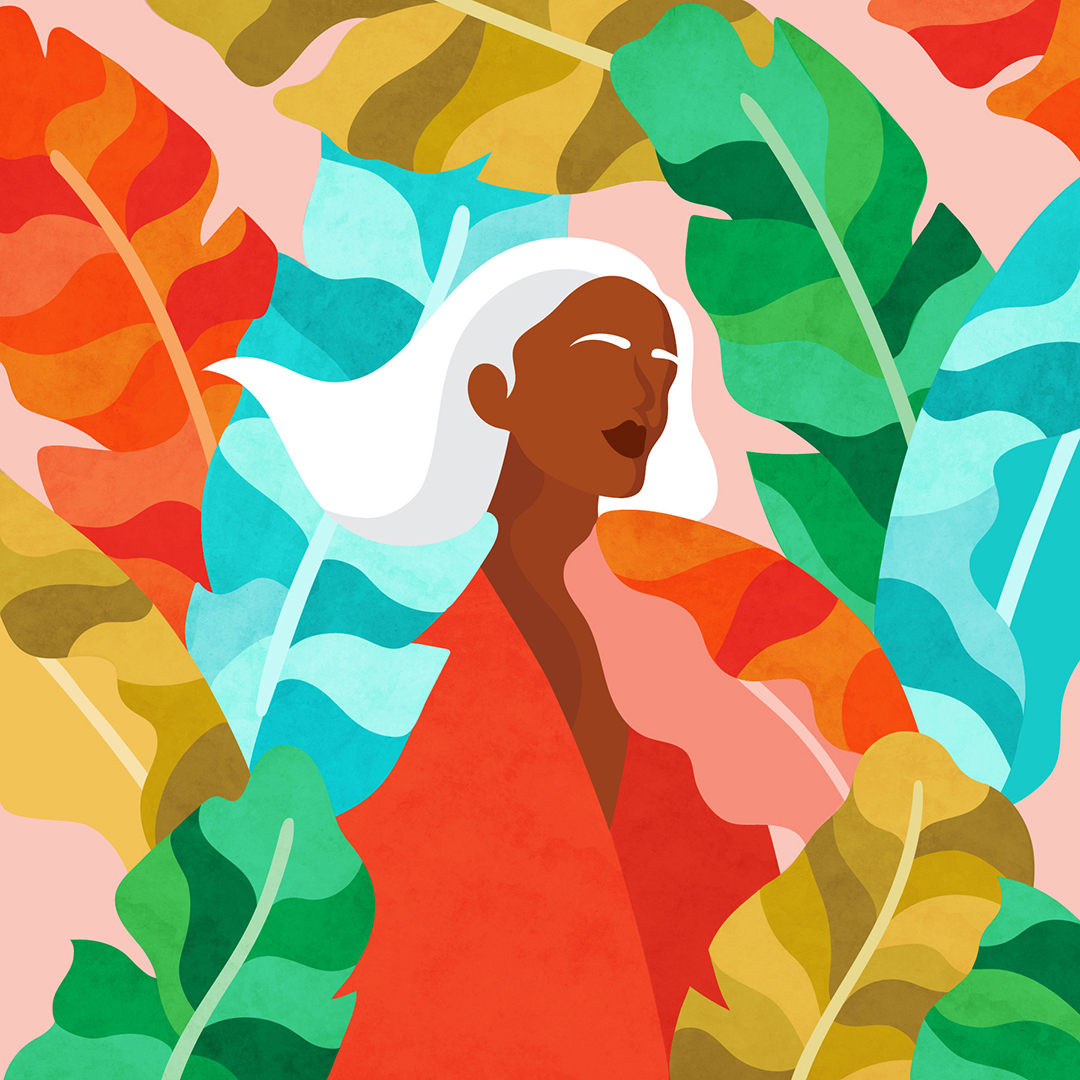 2. Tell us about your aesthetic.
I love to create unexpected art that's a visual feast for the eyes and explores different relationships between shape, color, and strong fashionable women living their best life.
3. What is your favourite medium and why?
I like to use my iPad Pro as tablet to digitally render all of my work on Adobe Illustrator. Digital software gives me the flexibility to easily experiment with colors and shapes mess free.
4. What is your artistic process like?
The majority of my work is color based, so a lot of the time I'll see an interesting color palette in everyday life and it will spark and idea for an illustration. I then try to dial in how I'm feeling at the current moment and try to relay it back to my audience in an a fun and authentic way that helps them connect to me and my art.
5. Who and/or what inspires your work?
70's interior designs, simple color blocking, and powerful women with style & grace continue to be am inspiration for my illustrations.
6. What role does art play in your life? How does it change the way you view the world?
Art has given me the space to think freely without any rules or restrictions. I get to let my mind run wild and make things that truly make me happy. Creating art helps me remember that the world is filled with possibilities and that I can create the life that I want.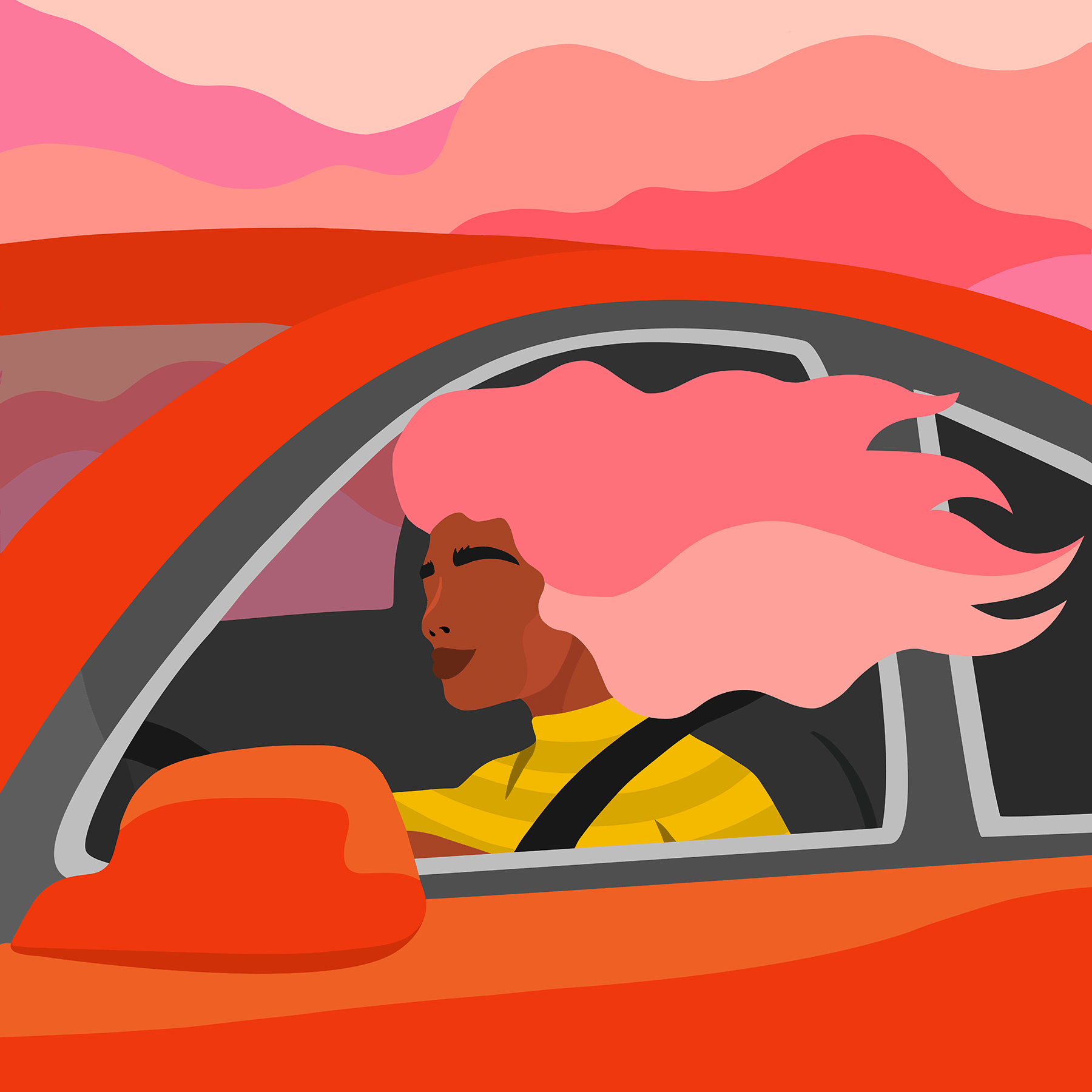 7. Where did you study?
I studied at the Illinois Institute of Art - Chicago as a Fashion Marketing & Management major.
8. Where do you see yourself in five years?
I'd like to be collaborating with major clients in the fashion and beauty industry and have a distinct style that is highly recognized and celebrated by a large audience.
9. What about in ten?
I see myself exhibiting my work all over the wold, and expanding my work outside of illustration to different mediums.
10. What do you hope to achieve with your art?
My number one goal is to encourage myself and others to be more optimistic and free, and highlight women of color in a multidimensional way.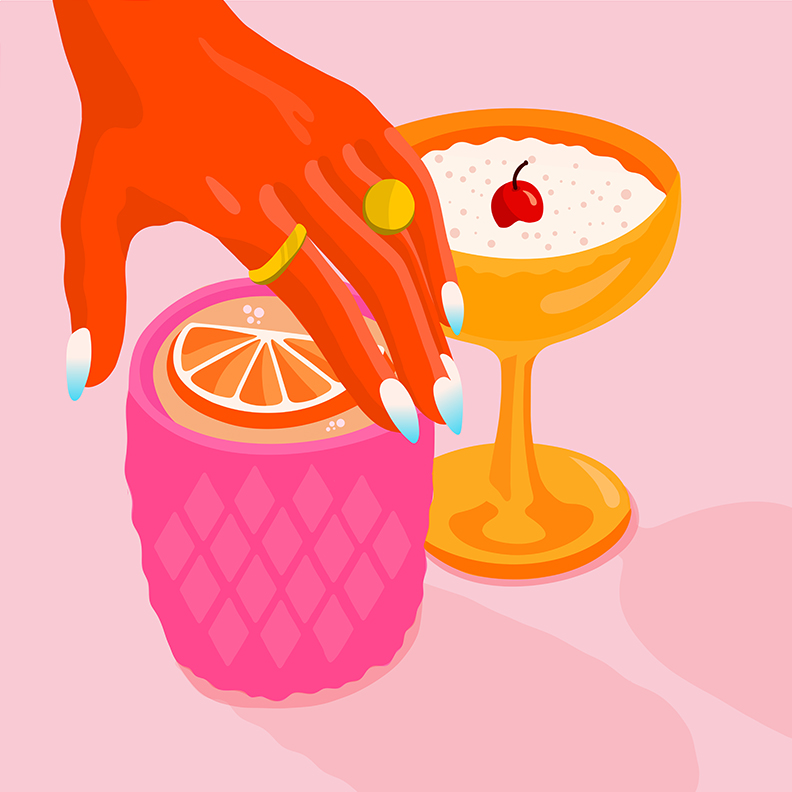 11. Now, tell us a little more about you as a person: what is your favourite food?
Macaroni & Cheese.
12. Favourite book?
The Alchemist by Paulo Coelho.
13. Favourite genre of music?
I honestly can't choose just one genre, but I've been listening to a lot of Majid Jordan, Tame Impala and Jhene Aiko lately.
14. What are your hobbies?
I love trying new vegan recipes and visiting exhibits in the New York gallery district.
15. If you weren't an artist, what would you be?
An Interior Designer or Chef.