Instagram:
@jaimeljacob
Tumblr:
jaimejacob.tumblr.com
Website:
www.jaimejacob.com
1.What's your story? Where are you from?
Hello! I'm an illustrator originally from Leicester in the UK but I moved to the Netherlands when I was 11 and now I'm based in Groningen, a city up in the north of Holland. I graduated here last summer and now I share a studio with 8 other illustrators. We spent all our time at uni working together so getting a studio together felt like a good next step! We also started a collective called 'Knetterijs' so we could take on some bigger projects and bring out a zine every now and then.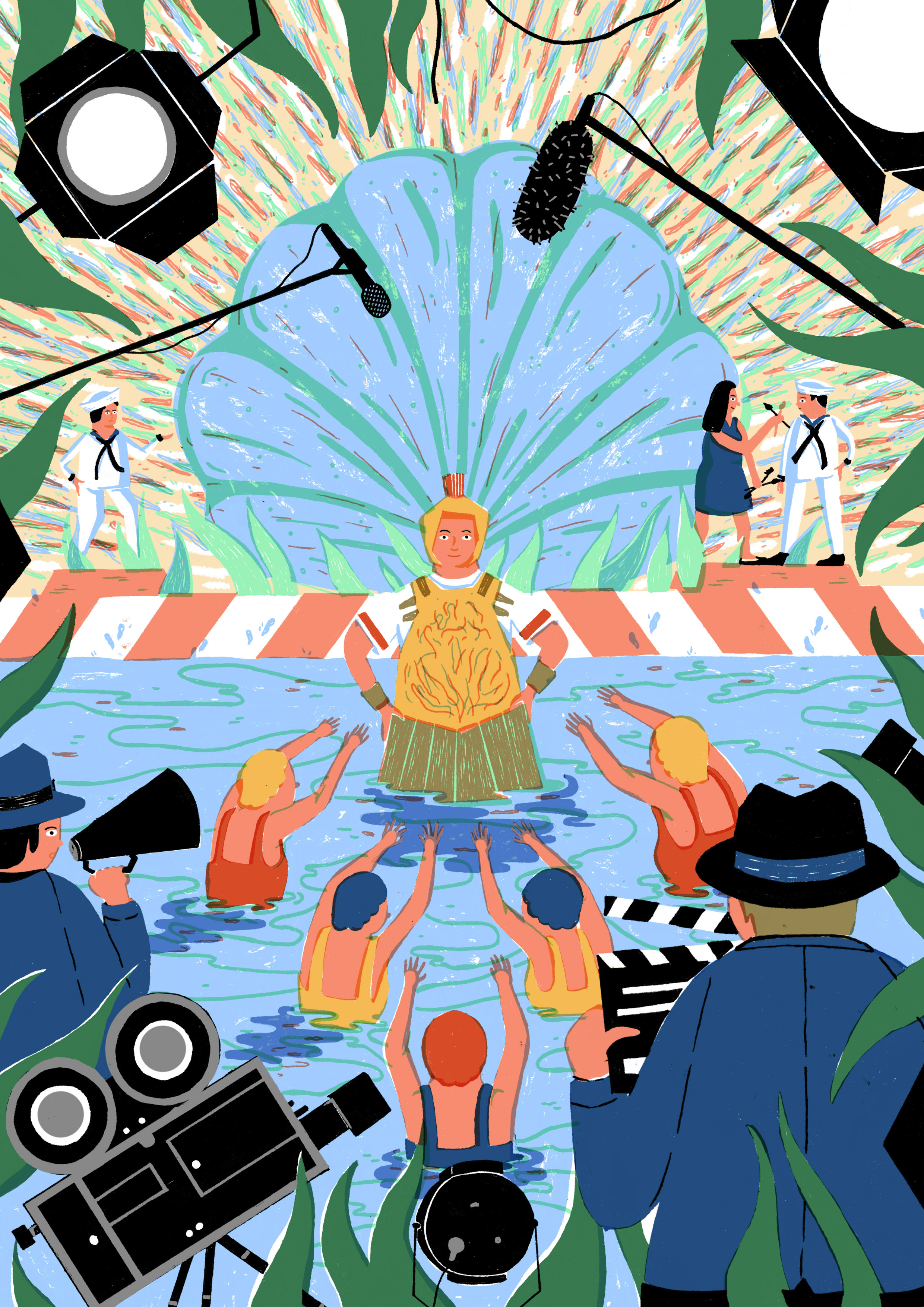 2. Tell us about your aesthetic.
My illustrations are usually built up in layers of bright and pastel colours. I like to use limited colours in my illustrations and use the overlaps to add extra colours like with screen printing. I also tend to like making illustrations that are more narrative and have their own little story in them.
3. What is your favourite medium and why?
I like to use a combination of analogue and digital in my illustrations. I always make ink layers by hand and then layer and colour them in the computer. I really enjoy things like screen printing and riso printing because they restrict how many colours I can use. Keeping that in mind has really informed how I work and always helps me think out my illustrations more.
4. What is your artistic process like?
I'll usually start out doing lots of little rubbish sketches just to come up with as many ideas as I can and then I'll choose two or three of the ideas and make better sketches of them to send. I'm still trying to decide whether I like making my sketches on the computer or just drawing them more. Then once the sketch is chosen it's mostly just figuring out the layers and making them on a light box (and listening to loads of podcasts), after that I'll scan them and mess about with them in photoshop changing colours and adding textures.
5. Who and/or what inspires your work?
The first thing that inspired me when I was younger were the Studio Ghibli movies, that was probably where it started. Then there are lots of illustrators that have inspired my work, the people I share the studio with always inspire me because they're always busy making great stuff and I want to keep up ha! And I did my work experience with some amazing illustrators too. Other than that mostly just everyday stuff, I made a graphic novel as my final project about people travelling by train, just trying to make the everyday stuff that happens to them interesting.
6. What role does art play in your life? How does it change the way you view the world?
Art plays a pretty big role in my life, mostly just because I spend most of my day drawing or talking to people about drawing!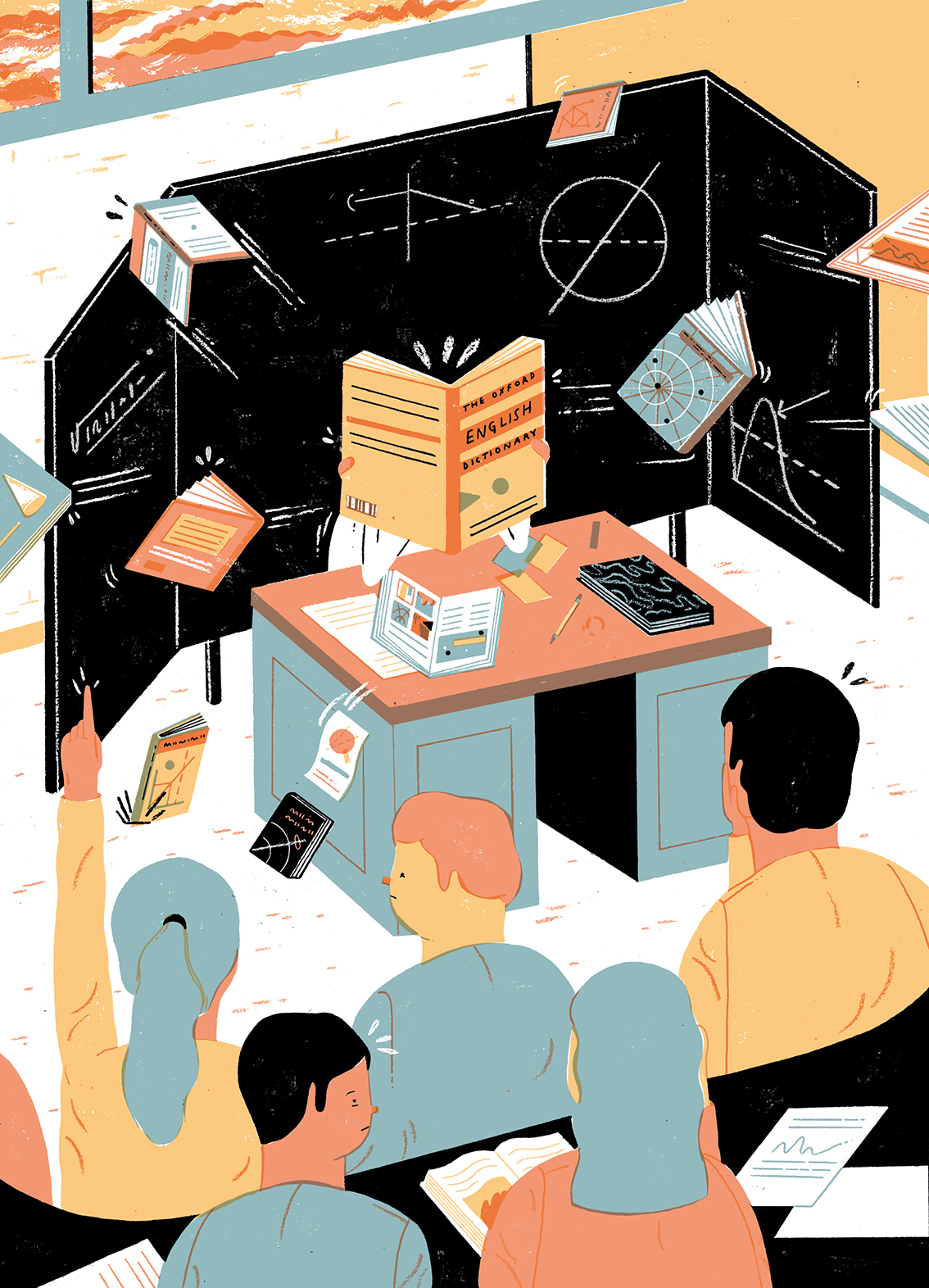 7. Where did you study?
I studied at Academy Minerva in Groningen, the Netherlands.
8. Where do you see yourself in five years? Working in an agency?
Hopefully I'll still be happily illustrating my days away! At the moment I still feel like I'm figuring out how everything works in the illustration biz so hopefully in five years I'll have the hang of it. I hope Knetterijs will find a way to stick together too because having so many people around you that are passionate about the same things is great and has definitely made things easier.
9. What about in ten?
It would be great to have my own graphic novel at some point and I would love to illustrate book covers. But these are both things that I want to do once I've got a bit more experience. Mostly I just hope I'll still be illustrating then!
10. What do you hope to achieve with your art?
I think just paying the bills by doing something I love so much and have a great time doing everyday is my goal right now.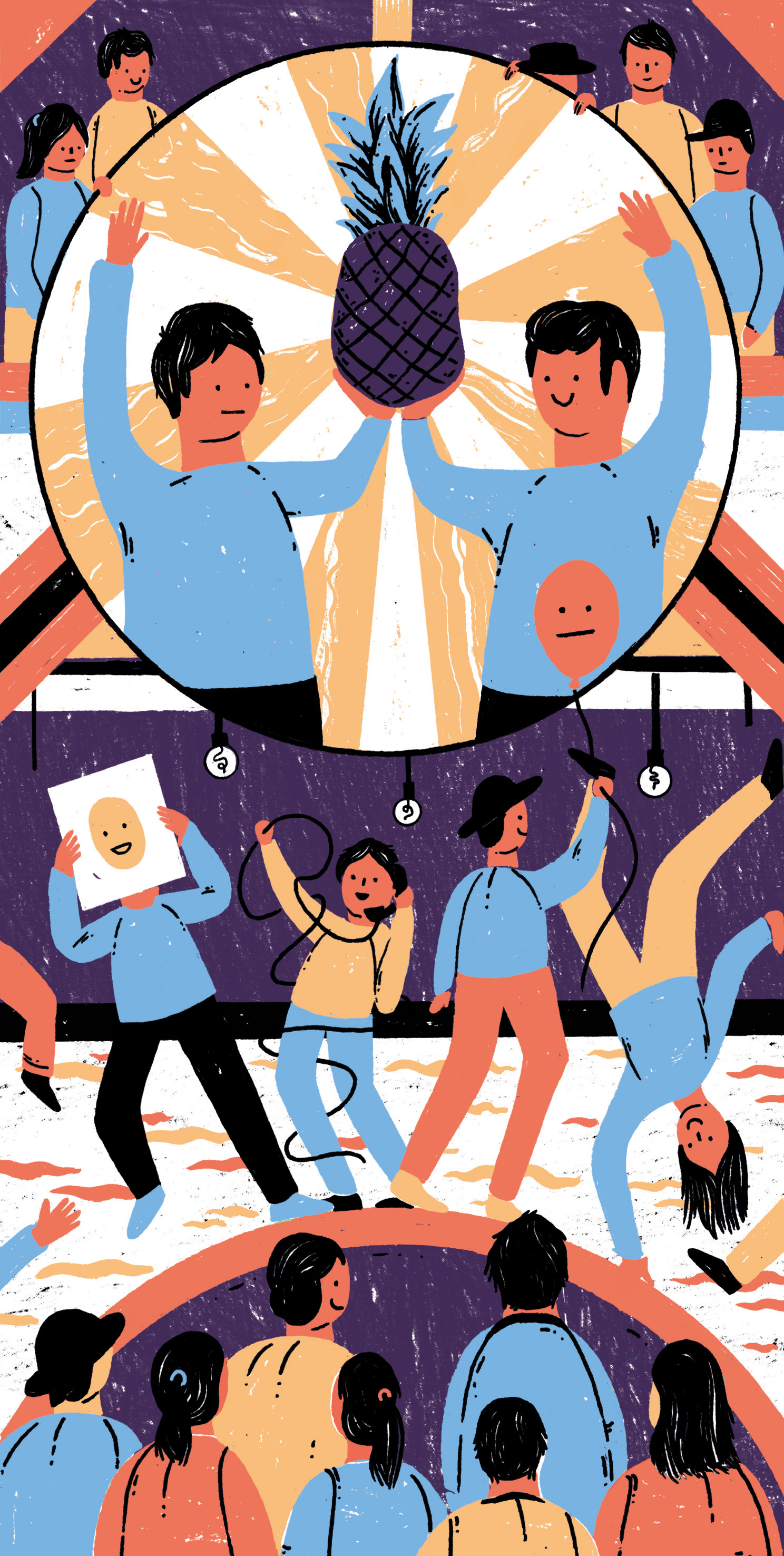 11. Now, tell us a little more about you as a person: what is your favourite food?
Couscous, or maybe nachos…. or sushi….
12. Favourite book?
Grapes of Wrath, closely followed by Franny and Zooey. I feel like I could go on and on about books I love but I'll leave it at that.
13. Favourite genre of music?
I'm not sure how to describe what kind of music I listen too, it's just a really random collection of stuff. I couldn't choose one genre! Also, lately I've just been listening to a lot of podcasts and the audiobook of It by Stephen King.
14. What are your hobbies?
Reading and I go to the movies a lot. I suppose drawing doesn't really count as a hobby anymore.
15. If you weren't an artist, what would you be?
I studied nursing for six months before I decided I wanted to do something arty.. so maybe a nurse?