Instagram:
@jamesboast
Twitter:
@jamesboast
Behance:
www.behance.com/jamesboast
Website:
www.jamesboast.com
1. What's your story? Where are you from?
Hi, I'm James Boast - I grew up in Kent, have lived in London for the last eight years - so maybe I'm classed as a "Londoner" now?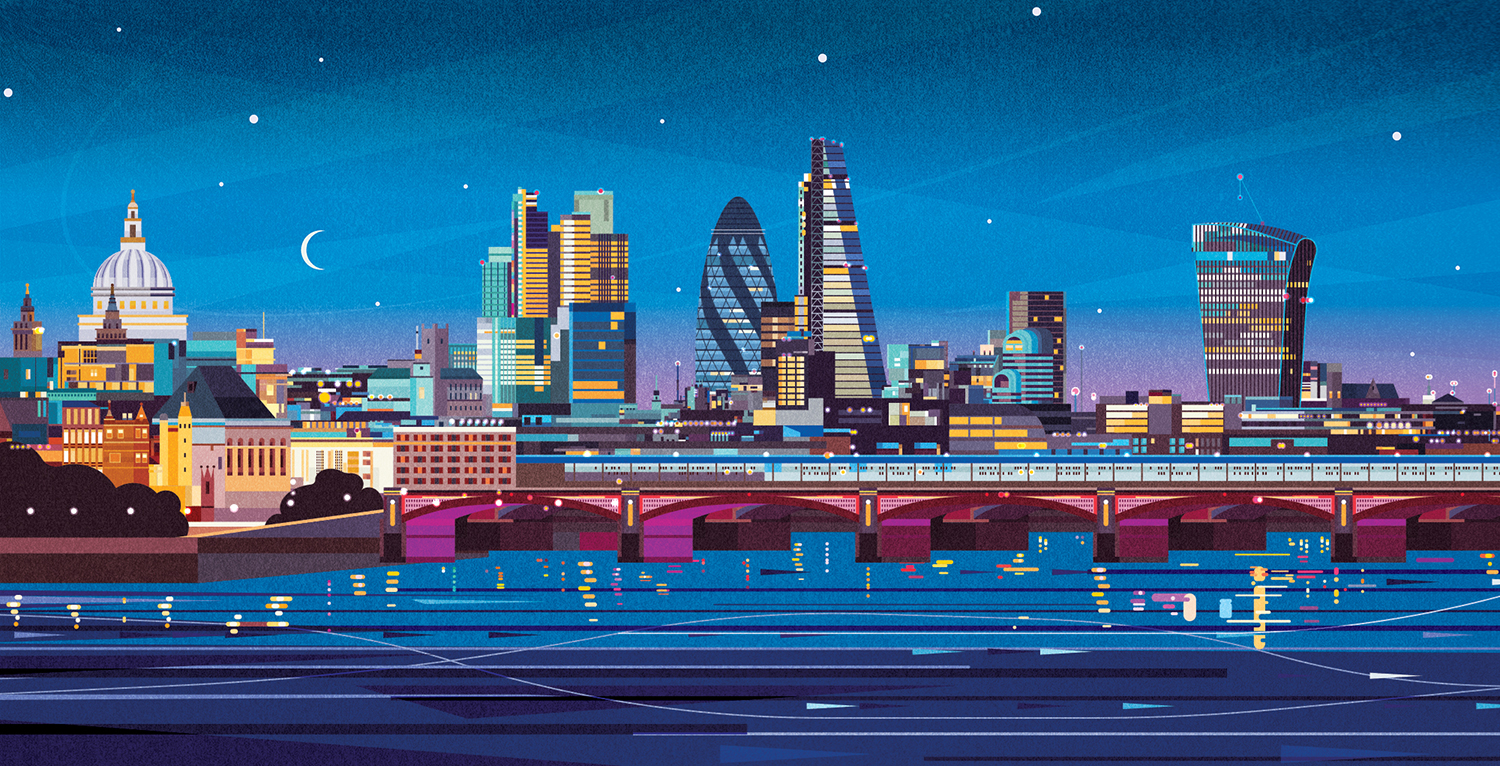 2. Tell us about your aesthetic.
I create bold, simple & colourful lifestyle illustrations.
3. What is your favourite medium and why?
My favourite medium is gel pen on paper, which is what all of my roughs/sketches are done in. I find the thickness and the 'drag' of the ink satisfying and it allows me to draw simple block shapes easily. However, my final artwork is colourful vector shapes.
4. What is your artistic process like?
As previously mentioned, I sketch with gel pens, normally there are a few tweaks at this stage. Then I take that drawing into photoshop and start playing around with colours and amending the layout, then that into Illustrator where I create the image, I finish everything off back in Photoshop adding either textures or gradients.
5. Who and/or what inspires your work?
My biggest inspiration is being off the internet. Not looking at screens, whether its with my head in a book, sitting on a train or travelling the world. I find everything becomes clouded with uncertainty when the internet is present.
6. What role does art play in your life? How does it change the way you view the world?
I draw a lot. If I don't have a sketchbook on me, I'll use a napkin or receipt. I guess I think about how I'd draw what's in front of me frequently.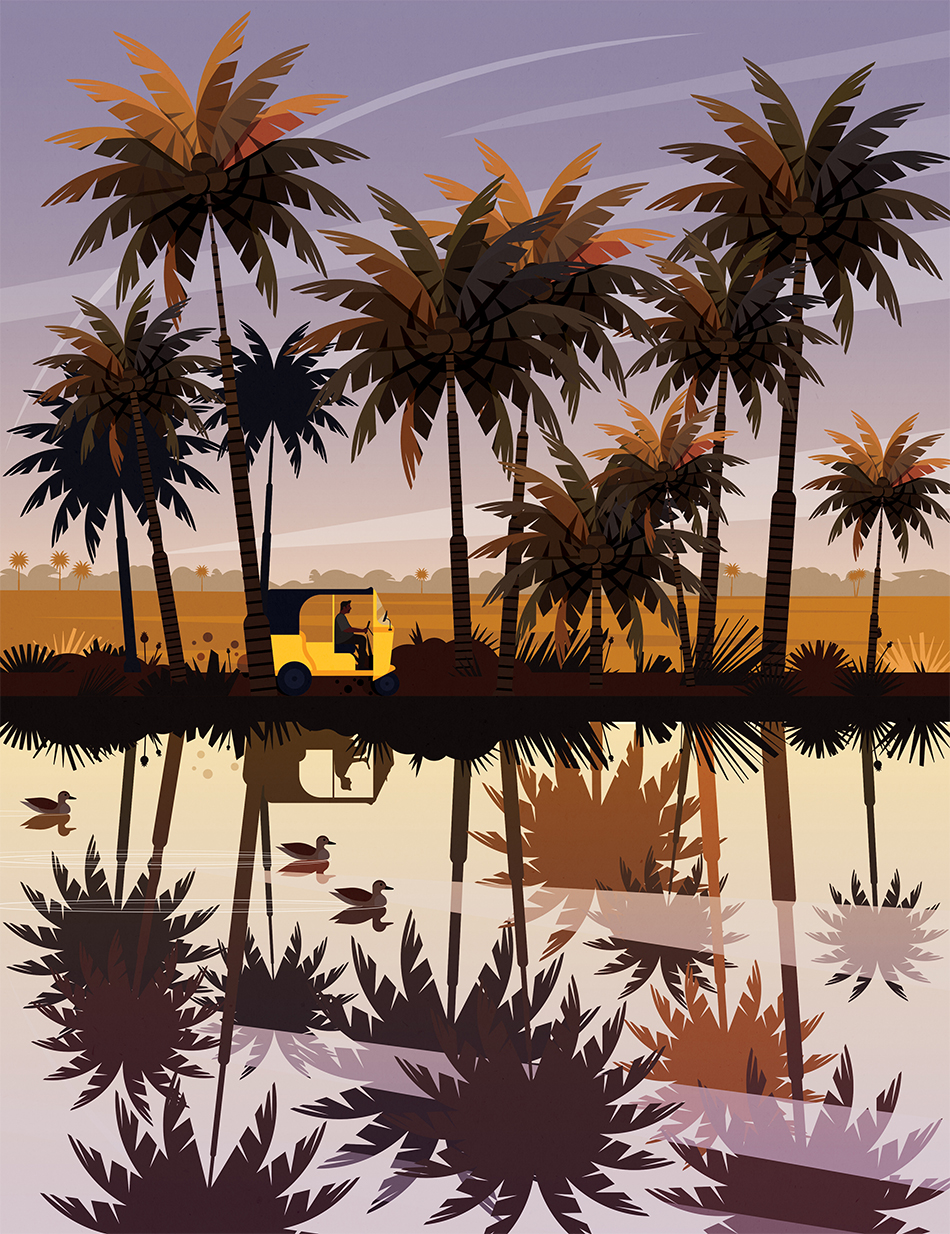 7. Where did you study?
I went to Middlesex University in North London, when it was the former 'Cat Hill Campus'.
8. Where do you see yourself in five years?
Creating artwork on and off-screen, more tattoos and having travelled more. Possibly have semi learnt a different language.
9. What about in ten?
That's too far ahead, hopefully, moved to another country, somewhere warm by a beach and have started my own family.
10. What do you hope to achieve with your art?
I want to create some large artwork, murals and/or interiors, I'd also love to create some fun packaging. I'd also love to learn to animate my work.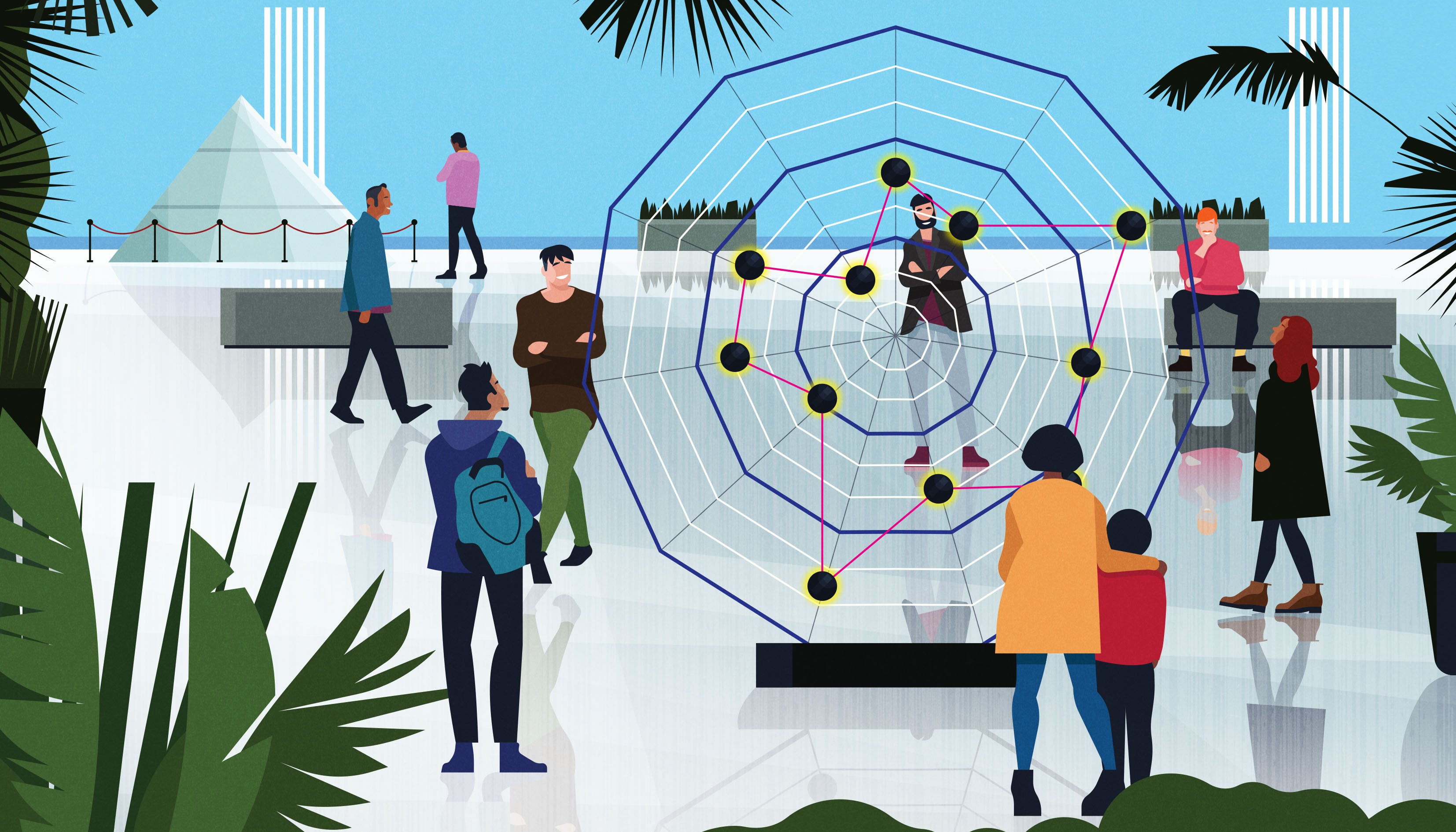 11. Now, tell us a little more about you as a person: what is your favourite food?
For all the 'favourite questions' I'm having two answers :) Vietnamese and South Indian food.
12. Favourite book?
I'm torn between Lord of the Flies and 1984.
13. Favourite genre of music?
90s Hip Hop and Deep House/Techno.
14. What are your hobbies?
Reading, meeting new people, travelling, partying, drawing, the occasional bit of yoga and watching Liverpool play.
15. If you weren't an artist, what would you be?
I always thought I'd love to run my own Delicatessen/Coffee Shop.