Instagram:
@jamesgilleard
Behance:
www.behance.net/jamesgilleard
Website:
www.jamesgilleard.com
1. What's your story? Where are you from?
I'm James Gilleard, an illustrator and animation director from the UK. I'm originally from a small village called Garthorpe in Yorkshire and moved to London to study and work, until a few years ago when I went to live in Japan for a couple of years.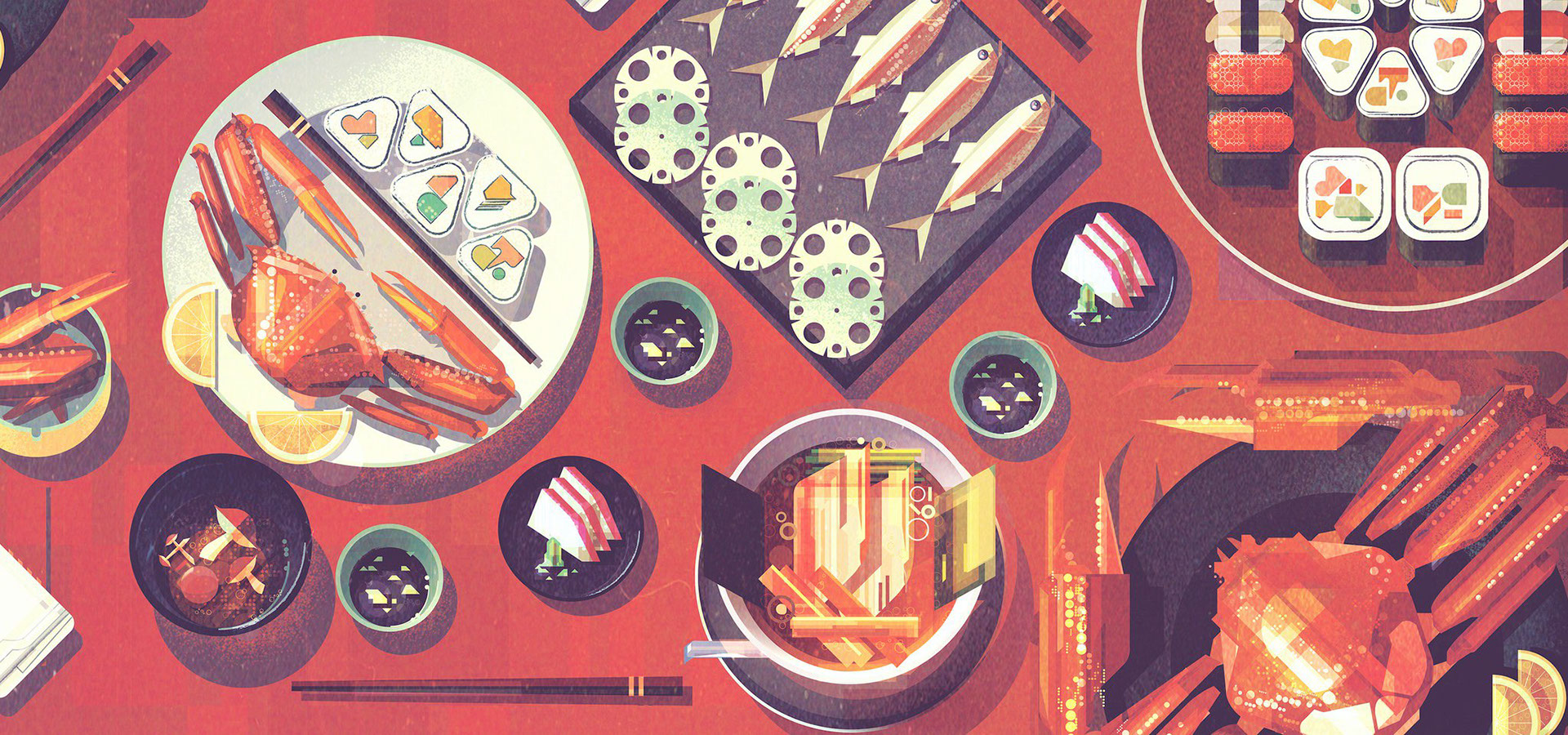 2. Tell us about your aesthetic.
A few years ago I thought about this a lot and wanted to create something simple, realistic yet obviously digital - a bit like impressionism but containing elements of glitch art and early computer graphics.
3. What is your favourite medium and why?
Digital, vector based illustration. I love creating work on a computer - something I never dreamed of when I was younger.
4. What is your artistic process like?
I generally start by researching, mainly photographs before sketching in a sketchbook which I then trace in vector. Most of the final artwork is comped together in photoshop where I added textures, overlay filters and use paints.
5. Who and/or what inspires your work?
I have become hugely inspired by music to the point where I changed my style quite a bit after listening to Vaporwave. I used to do mostly cartoony style illustration work, but even while I was doing it, didn't necessarily enjoy it or even know why I had ended up doing that. For years I had an idea of the kind of work I would like to do, but didn't think it would be commercially viable - something I now regret thinking for so long. I moved to Japan and had a window of around a month after a big job where I decided to explore this. Vaporwave for me is very atmospheric and emotional, something I wanted to try to emulate with my illustrations. Also, the Japanese culture I was surrounded by was massively influential - and by that I mean every single part of it, going to the shops, driving in the car, meals, TV, architecture to name a few. I also loved the feeling of being isolated from my home country.
6. What role does art play in your life? How does it change the way you view the world?
Art is a huge part of my life right now and always has been from a young age. I did lose interest for a good chunk of time around and just after university, but right now it has never been so important. I work constantly, working all day, late into the night and at weekends. Japan changed the way I looked at things in that I saw everything as a potential illustration, unlike back in the UK. Hopefully, after being here for a year we can move permanently to Japan.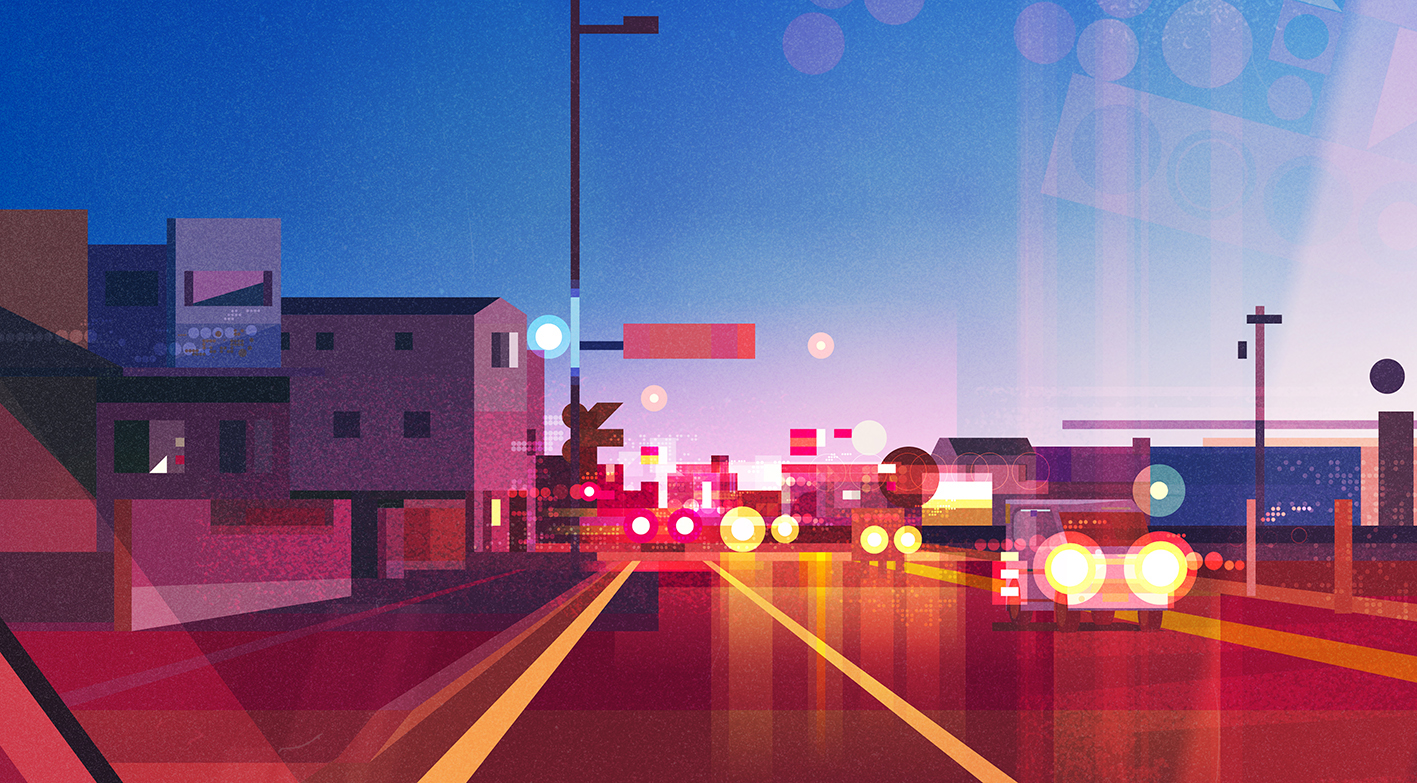 7. Where did you study?
I studied art in many different places from school in North Axholme to John Leggott College in Scunthorpe, then art foundation in Grimsby and finally Kingston University in London. That's the official studying but I think I've actually studied a lot more since formal education ended. I guess I felt more interested and excited to explore art that I liked on my own terms.
8. Where do you see yourself in five years?
I have no idea - hopefully doing the same thing, though I'm fully aware that fashionable styles change drastically in that amount of time. I would love to do something that is mine - be it a book, animation etc. Being self-sufficient - in that I'm not relying on doing work for others, and can try and start making a living doing my own work would be an incredible thing. More personally creative projects.
9. What about in ten?
In ten years time, I would love to have established stories of my own that I'm able to work on, be it in the form of animations, animated series, games, books or comics. Any medium that tells a story interests me greatly - though games and animations are very interesting as they combine many different elements such as music, movement, user control etc.
10. What do you hope to achieve with your art?
I guess creating a sense of wonder, atmosphere or emotion are my main concerns.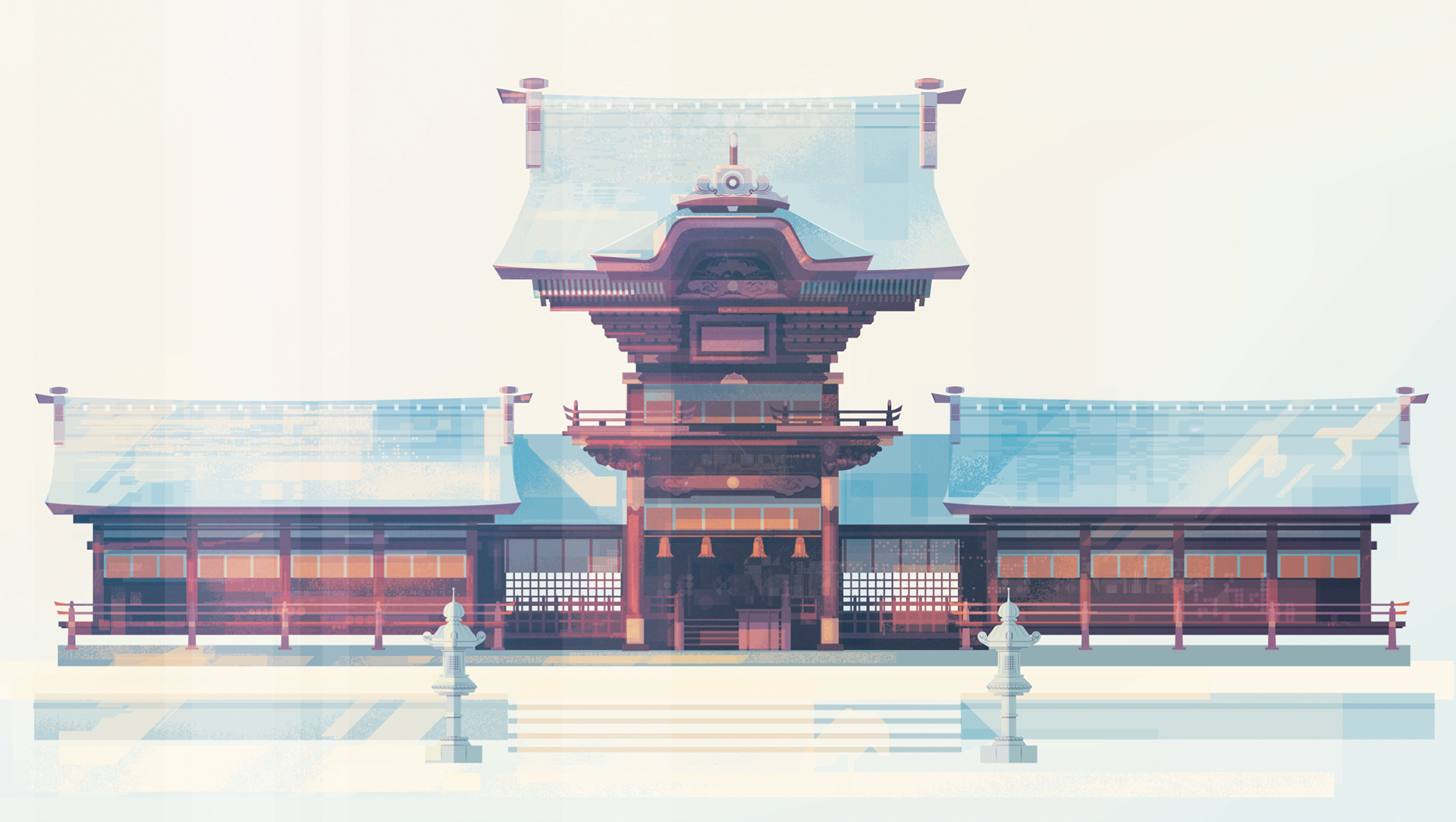 11. Now, tell us a little more about you as a person: what is your favourite food?
Sashimi, Ramen - anything Japanese.
12. Favourite book?
The Arrival by Shaun Tan.
13. Favourite genre of music?
I love psychedelic music, especially the bands coming out of Australia right now, which also got me into Vaporwave and electronic music a couple of years back. It has been a huge influence on me and my work.
14. What are your hobbies?
Photography is my main one. I don't have any kind of kit - just my phone. Over the last year or so I got back into video games, and love No Mans Sky.
15. If you weren't an artist, what would you be?
Realistically I would have been working for my dad as a carpenter or builder and making bird hides, which are shed birdwatchers sit inside to watch birds. When I was young I wanted to be a Paleontologist. Honestly though Ive always wanted to be involved in art in some way - be it a fine artist, illustrator, game artist, concept artist etc. I'm lucky to have worked in a few of these fields with my current situation.