Instagram:
@jamie_wignall
Website:
www.jamiewignall.com
1. What's your story? Where are you from?
I was born in York in the North of the U.K. It's a small, very old city with lots of history. Since then I have slowly been moving South. First to Nottingham, the land of Robin Hood. Now I live in London.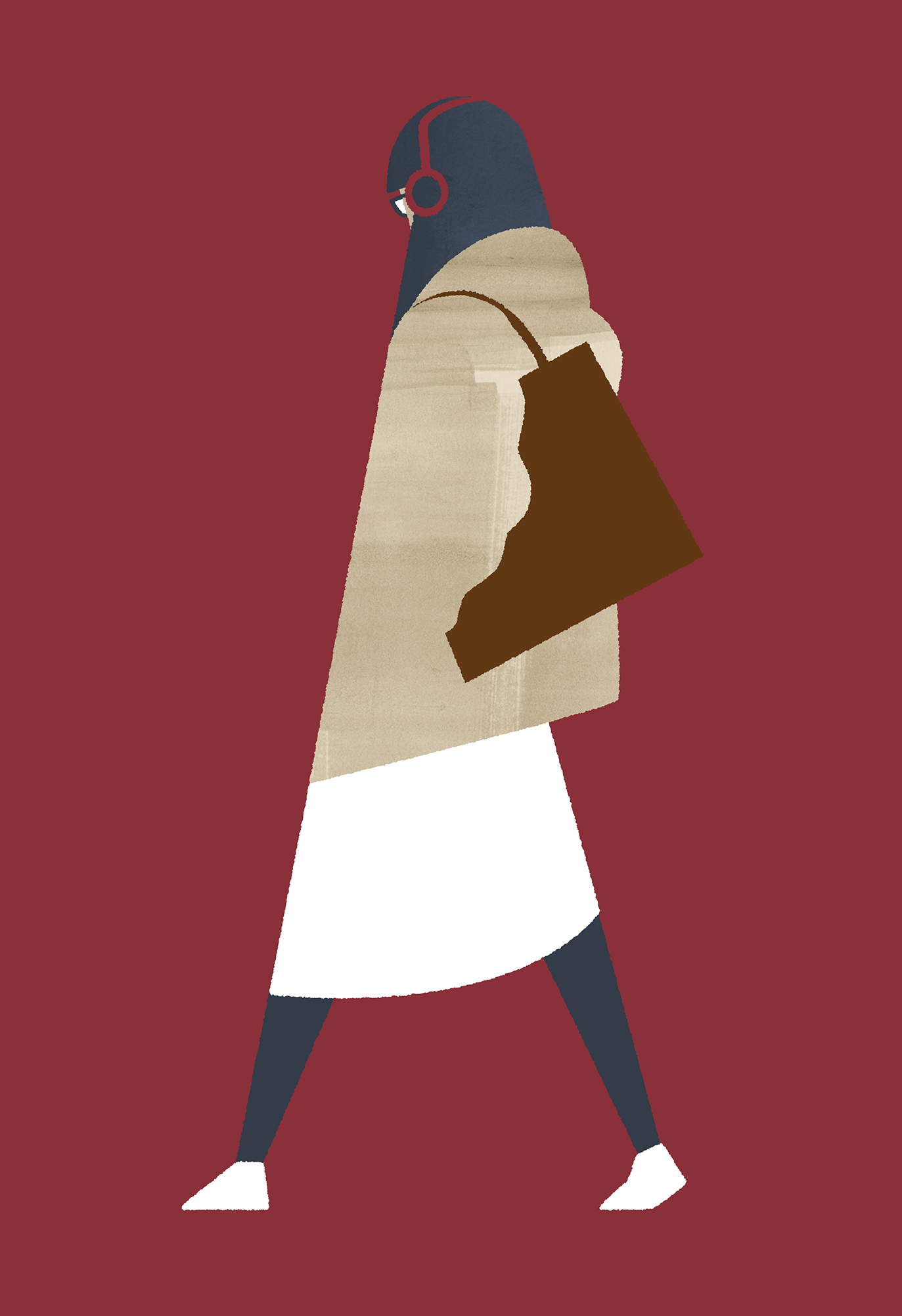 2. Tell us about your aesthetic.
My aesthetic is all about combining fresh colours and shapes and the tension between geometric and natural forms. I look to find a balance between straight lines and curves. Flat colour and texture. Movement and stillness.
3. What is your favourite medium and why?
In my work, I combine traditional materials with digital methods. I love the marks and random occurrences inherent in traditional materials but I couldn't get by without the flexibility of digital. It allows for so many iterations and options.
4. What is your artistic process like?
I think my process is fairly simple. I start with pencil sketches and thumbnails. I import these to Photoshop where I work them up using a wacom tablet. After tha,t I usually start by redrawing the image in a combination of Illustrator and Photoshop. Then I add textures and details in Photoshop and adjust the colours.
5. Who and/or what inspires your work?
There are so many things that inspire me. I think that's the beauty of Illustration. Anything can be a starting point for an idea. I love film, music, books and podcasts but I would say my favourite artists are Euan Uglow, Hokusai, Hiroshige and Rene Gruau. There are too many illustrators I admire to mention here but today I was looking at the work of Roman Muradov, Simone Massoni, Tom Haugomat, Malika Favre and Tommy Parker.
6. What role does art play in your life? How does it change the way you view the world?
Art plays a big part in my life. I think in quite a visual way so for me to separate how I view the world and whether or not this is because of art might be impossible. Images have been a big part of my life for a long time. I guess a life without art would be a much poorer one.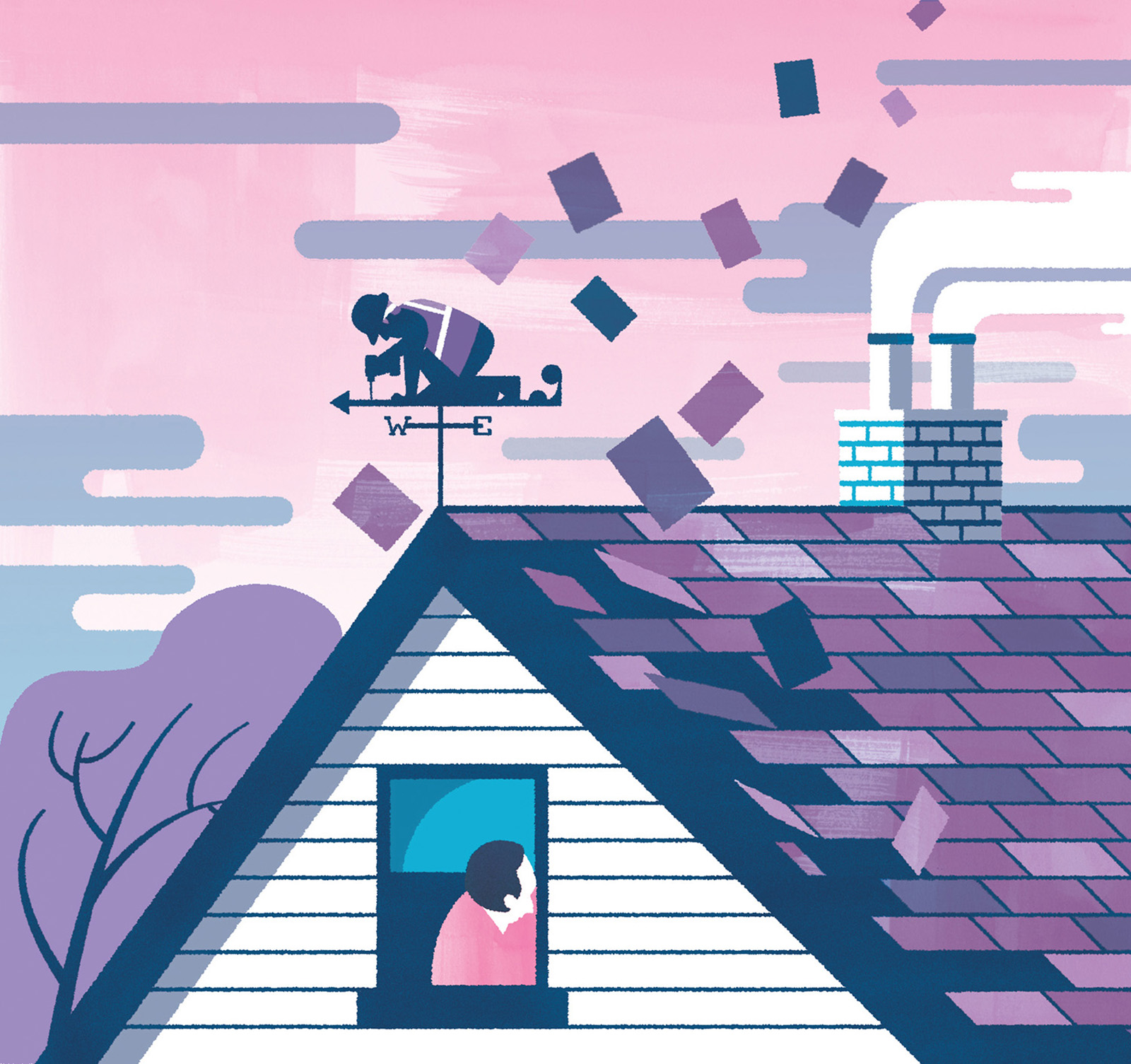 7. Where did you study?
I spent a few years living in Nottingham where I studied Classics and History but I never finished the degree course. I remember clearly how I decided to study illustration. I was on holiday with my family and we were talking about what I should do next. I was reflecting on how I had always loved comics and animation. They just encouraged me to follow that path if it was the thing I really cared about. As soon as I got back to England I went and enrolled at the last minute on an art foundation course. I had to scrape together a portfolio of sketches I had lying around. During that course, I learned about the different disciplines within art and design. After that, I moved to London and studied Illustration at Camberwell College of the Arts, part of the University of the Arts. It was an amazing experience, moving to the capital and being part of a really stimulating environment. London became my home and I have been here ever since.
8. Where do you see yourself in five years?
Hopefully as a well-established illustrator. There are clients I would love to work with, so ticking some of them off my list would be great.
9. What about in ten?
I aim to illustrate a picture book at some point and I like the idea of teaching on an Illustration course. All of my tutors were practising Illustrators. I found it to be such a creative environment that I would love to be part of that again.
10. What do you hope to achieve with your art?
I want to create images that people enjoy looking at.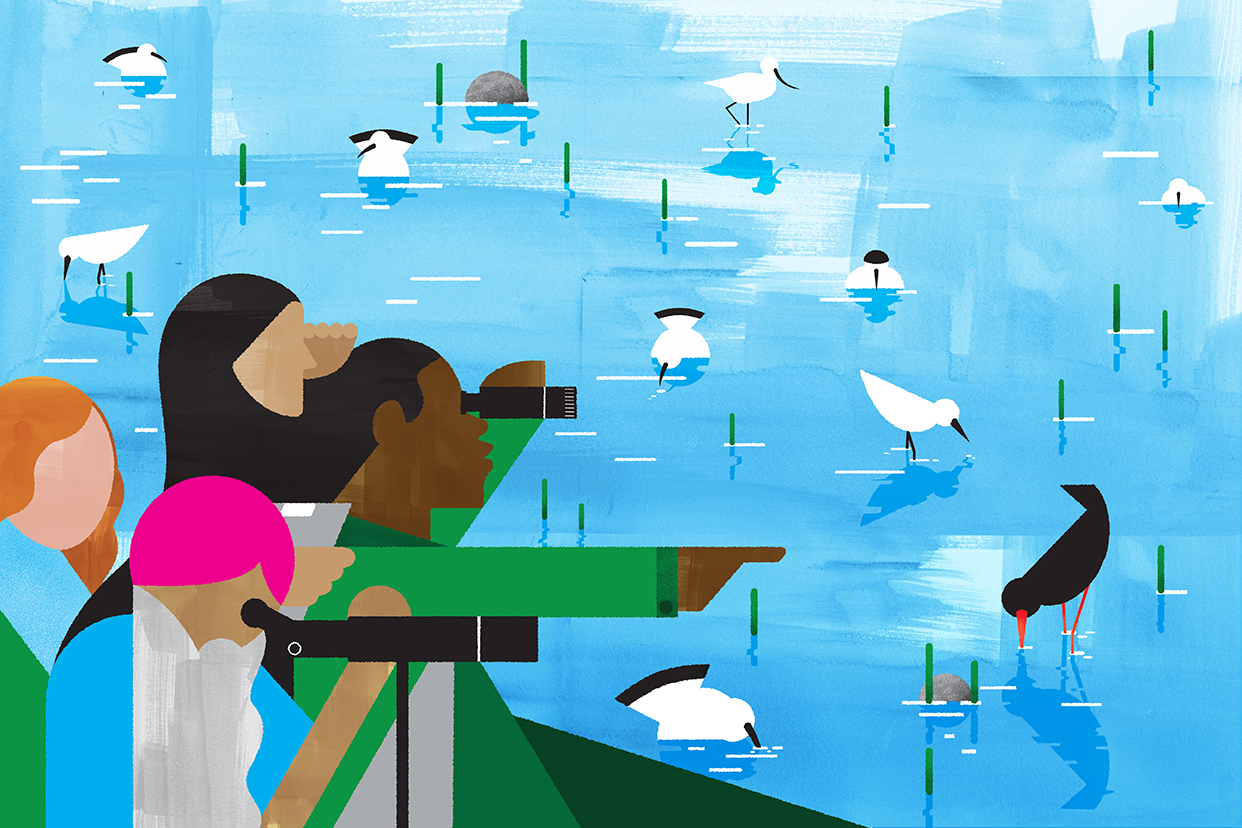 11. Now, tell us a little more about you as a person: what is your favourite food?
Japanese, probably Miso Udon.
12. Favourite book?
Kafka on the Shore by Haruki Murakami.
13. Favourite genre of music?
I don't think I have one but my least favourite is Heavy Metal or Happy Hardcore.
14. What are your hobbies?
Cooking, playing the guitar, films.
15. If you weren't an artist, what would you be?
I really don't know! Maybe a chef?