Instagram:
@jamie.muck
Website:
www.jamiemuck.com
1. What's your story? Where are you from?
My name is Jamie McDougall and I'm a 22 year old illustrator and graphic designer. I'm from Bristol but have lived in Manchester for the last four years, and I'm currently working as a freelance illustrator and designer. I also run a local online radio station called Limbo Radio with three pals, which broadcasts for four hours a day from the living room of our flat. We have a really strong and loyal group of listeners and friends around Limbo, which is great. I designed the branding for the station, and many of my design clients are local party starters around the city who I met through the radio. We've built an amazing community of really talented people up here, which I'm really proud to be part of!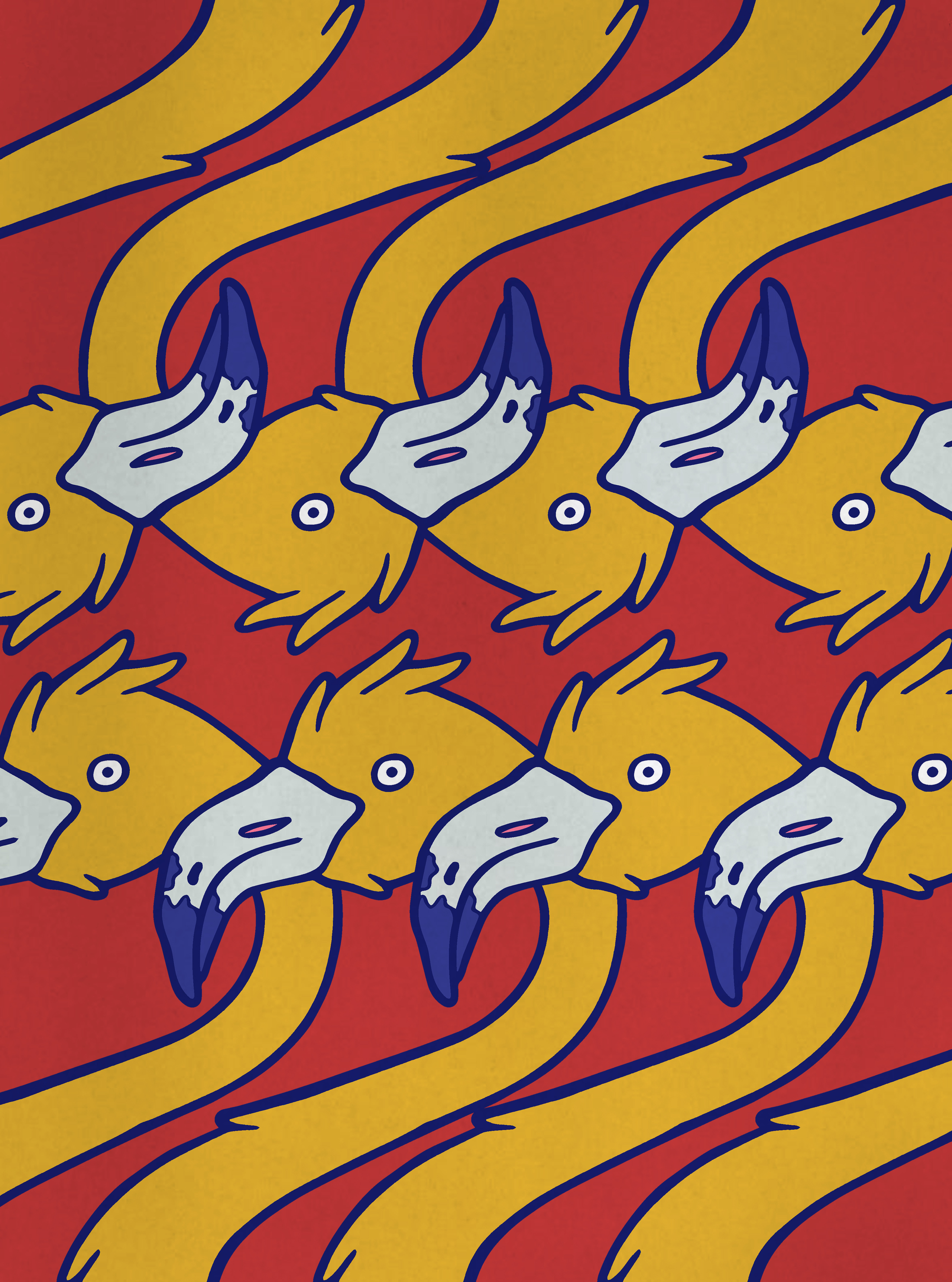 2. Tell us about your aesthetic.
My imagery is very bold and simple. My formula is thick hand-drawn outlines and block filled colours and I pretty much always work digitally. I like strong, direct images which grab attention and, whenever possible, I like to include humour. I like the simplicity of a lot of 50s and 60s illustration and try to retain that approach within a contemporary context.
3. What is your favourite medium and why?
I have an undying romance with Staedtler 1.2 fineliners. I think I must have been through about 500 of them over the past few years and feel genuinely uncomfortable trying to produce work without one. Other than that, my work being digitally based means I spend a lot of time working behind a MacBook screen. I love being able to quickly and easily switch up colours and mock up several versions of something to send over to a client.
4. What is your artistic process like?
Everything I do is hand-drawn and scanned. I like the authenticity and handmade ethic of starting with a pencil. I then work stuff up using Illustrator and Photoshop. Although a lot of my work looks very simple, in reality a lot of work goes into producing images that are that basic. I often start with much more complex images which I then have to systematically reduce to a series of simple, chunky line drawings which capture the character and essence of the subject.
5. Who and/or what inspires your work?
I regularly work with musicians and creatives from other disciplines. This means there's plenty of interaction between us about what's new and what's important in our different worlds. As well as what's happening locally, lots of us are also in close touch with other parts of the country and other parts of the world which keeps everything fresh and constantly evolving. My own passion for music also inspires a lot of what I do. Collecting records and spending my time searching for new music exposes me to the creativity from all over the globe, be that from the music itself or even the sleeves that it comes in.
6. What role does art play in your life? How does it change the way you view the world?
Art and music are my whole life at the moment. They're how I choose to spend my time, how I earn my living and who my friends are. I feel very lucky because this is such a privilege.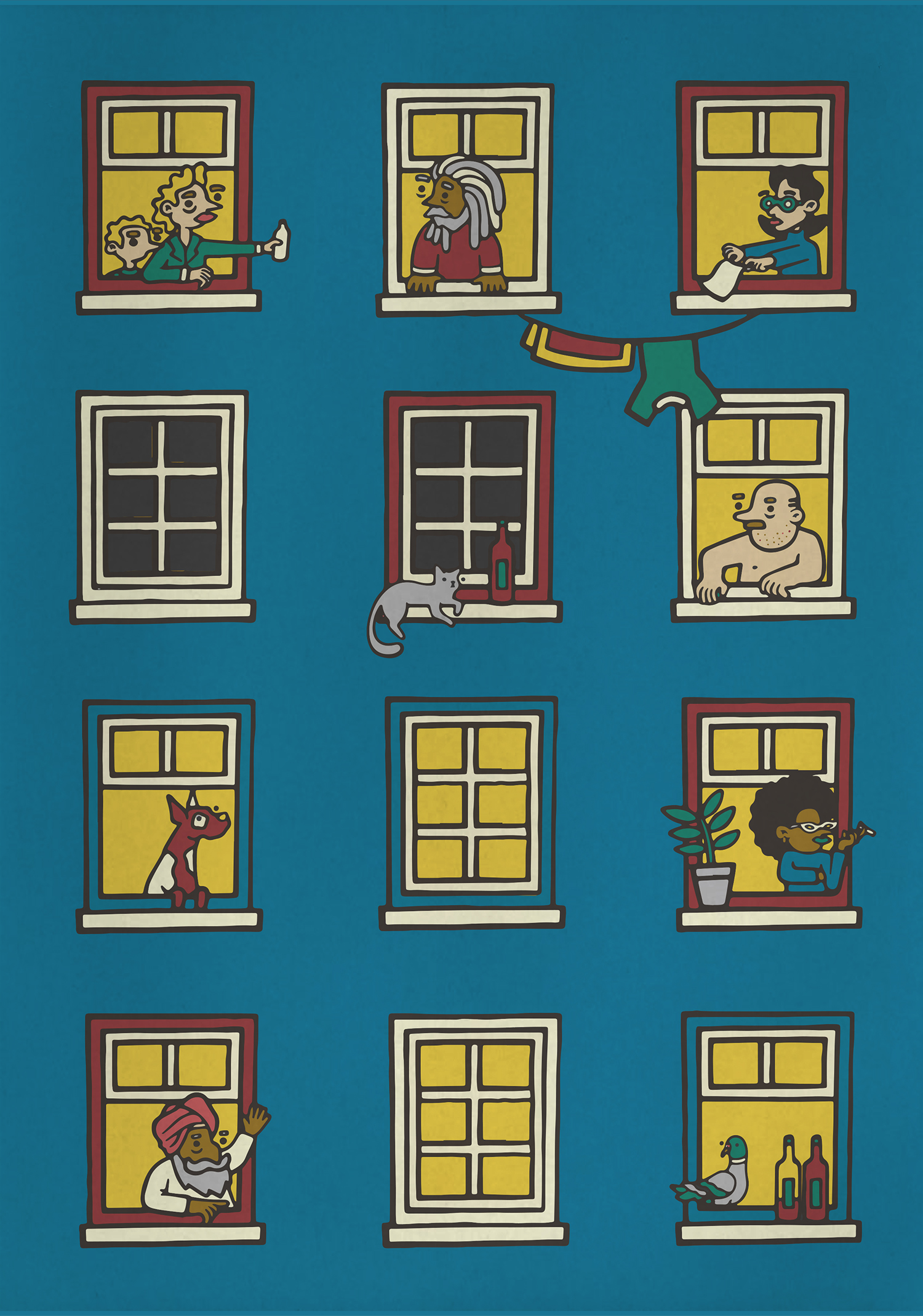 7. Where did you study?
I did a Foundation Course at Bristol School of Art and then did a BA in Illustration and Animation at Manchester School of Art. I've stayed in Manchester since graduating because my social and work life have become so interlinked that I can't imagine being anywhere else right now.
8. Where do you see yourself in five years?
I'm hopeful that the things I'm involved in will grow and develop although it's hard to imagine right now what that will look like. The design, technology and music worlds are moving so fast at the moment that it's difficult to second guess what any of us will be doing in five years. I would love to see how far we can take the radio station, and I'm excited to see how my illustrative style might have developed by then.
9. What about in ten?
Even harder to guess!
10. What do you hope to achieve with your art?
In the long run? I want to work on editorial briefs for magazines. I almost see creating art as problem solving. I get a thrill from transforming someone's vague idea into a finished image, and enjoying the feeling of acting as a translator from words to visuals.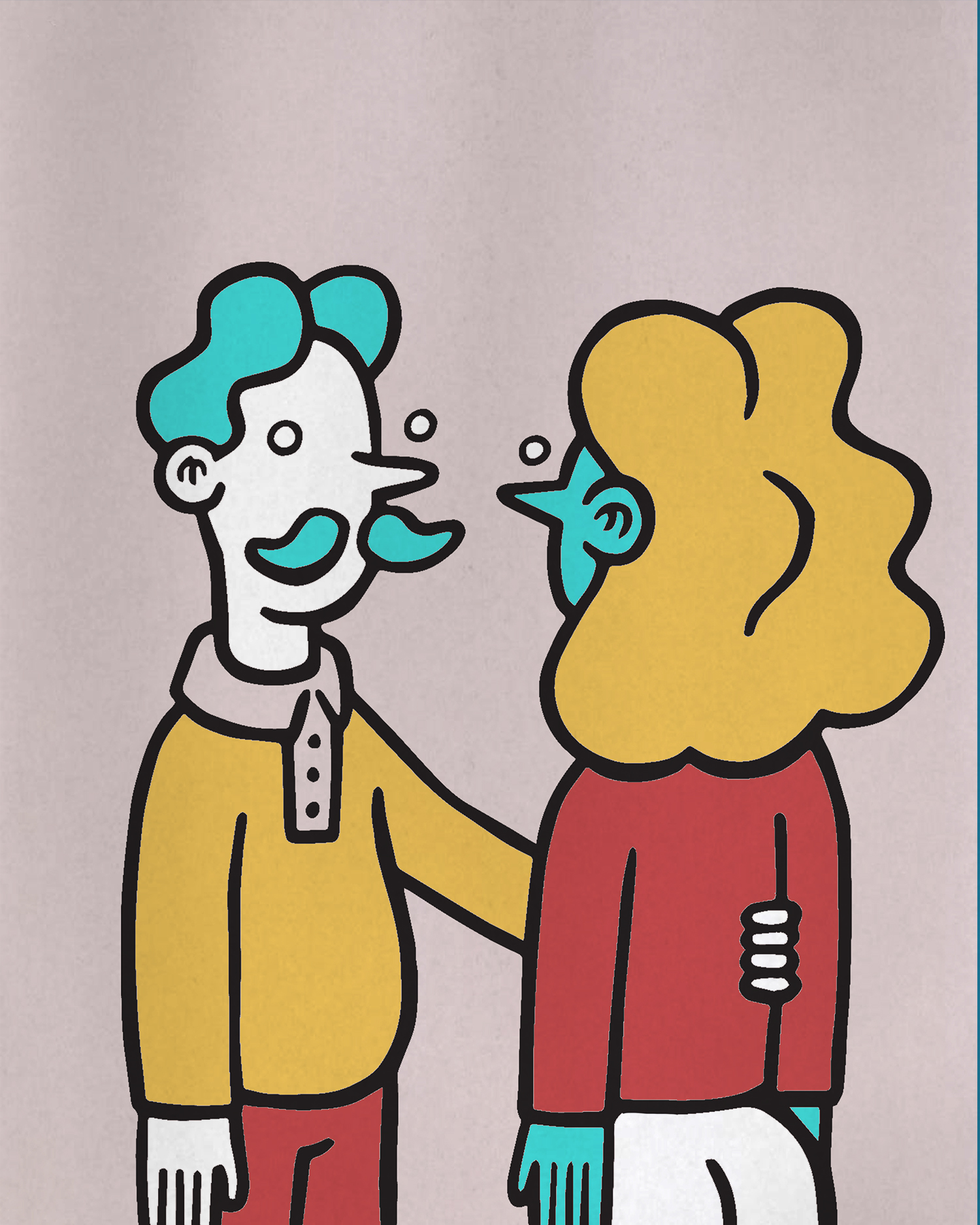 11. Now, tell us a little more about you as a person: what is your favourite food?
I'm a big fan of Thai food, and I usually don't go more than 48 hours without a pizza.
12. Favourite book?
I'm reading Robert Webb's new book at the moment, which I'm really enjoying! Other than that, I wouldn't say I have a favourite.
13. Favourite genre of music?
Impossible question, I collect and listen to a big variety of different stuff. Although, I do tend to buy a lot more electronic music than anything else. I try and keep my finger on the pulse of new material coming out and keep an open mind when listening to music I'm not used to.
14. What are your hobbies?
I love DJing, and occasionally get the opportunity to play gigs out around Manchester. Me and a few friends recently put on a party in an art gallery near where we live. The space was in a huge glass box elevated on stilts behind the gallery, playing there was the most fun I've had in a while!
15. If you weren't an artist, what would you be?
If I had a choice of anything then probably a professional DJ or musician of some kind. There's nothing better than being able to make your living from something you're passionate about!