Instagram:
@janafrost.art
Facebook:
www.facebook.com/janafrost.art
Website:
www.janafrost.com
1. What's your story? Where are you from?
My name is Jana and I was born in Belarus in Russian speaking family. In few months after my birth the big historical event has happened - fall of USSR. When I was 1-year-old my family decided to immigrate to Estonia where I was raised. Due to complicated political situation in Baltic countries in post-USSR time I was raised in Russian community of Estonian capital. So I am a mix of Belarusian-Russian-Estonian, kid of 90's of Eastern block with all pros and cons that made my mind open from young age to different cultures. I came to Malta almost 5 years ago without exact plan, straight after graduating university. Now I'm a lead graphic designer in one of the iGaming companies on the island. Art was and always will be my passion. I am professional daydreamer, that's why I started my own art projects after sitting long days in the office.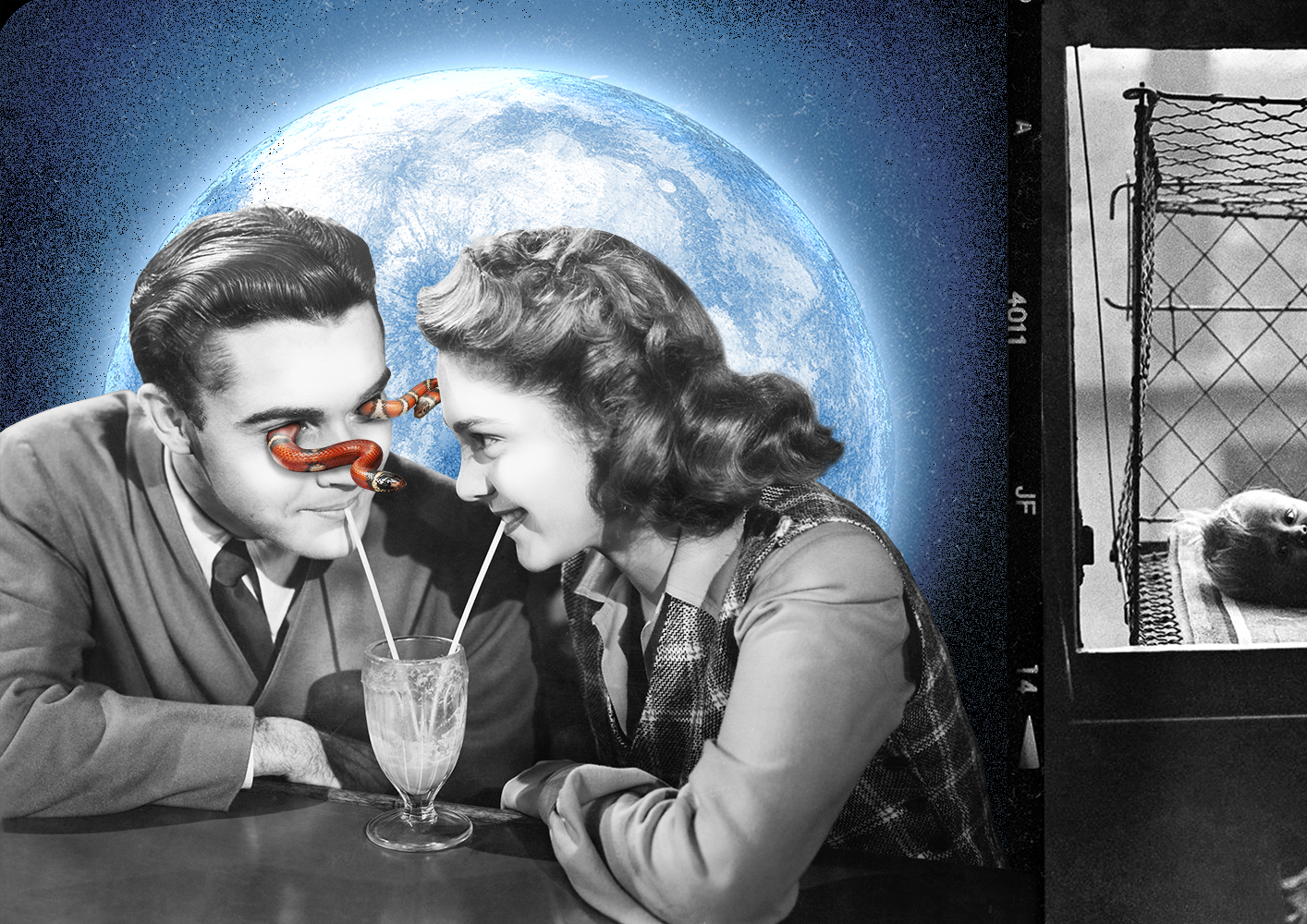 2. Tell us about your aesthetic.
At the moment I create pop art digital collages that are imbued with a strong retro vibe. My main creative inspirations are taken from retro horror/sci-fi movies, surrealism, pop culture and technology of previous decades, which are all wrapped into modern design. In some of my works I reflect an ambiguous and satirical take on consumer capitalism and popular culture. Colourful, funny and sometimes spine-chilling pop art – that's how I would say about my aesthetic in few words.
3. What is your favourite medium and why?
Digital medium is the closest to me on a daily basis but I still love to create sculptures out of clay and take paintbrushes into my hands. This way I feel more connected to the piece I'm creating. Routine scares me, that's why I am always in a search of something new to try.
4. What is your artistic process like?
There is never an estimate time for me. Some ideas click straight away after reading a book, newspaper article or seeing a movie for example. But other pieces come to life as a result of many days or even years me being interested in certain topics and digging more information that will bring me to an idea. Usually these type of ideas come up in the most random time and place and the most important for me is to start working on it before the sparkle will fade away. I like to work at any time of the day or night. I believe that short deadlines are the best for creativity. I never could make a good art in comfort. If you have all time in the world, all colours and tools that you want - there is no challenge. I think that best art is created in struggle.
5. Who and/or what inspires your work?
Diversity, history, world news, current pop culture and people inspire me. My favorite artists will be: Ed Ruscha, Andy Warhol, Jeff Koons, Marina Abramovic, Peeter Allik, Hariton Pushwagner. Cinema and music are having a huge impact on my inspiration. Some of my favorite movies are: 'The Dead Man' (Jim Jarmusch), 'Pulp Fiction' (Quentin Tarantino), 'Twin Peaks' (David Lynch), 'The Mother' (Darren Aronofsky).
6. What role does art play in your life? How does it change the way you view the world?
For me Art is one of the tools of communication. Art is a window to the life and feelings of another person or groups of people. I love visiting local galleries in different countries to see what bothers people all over the world and what they want to talk about.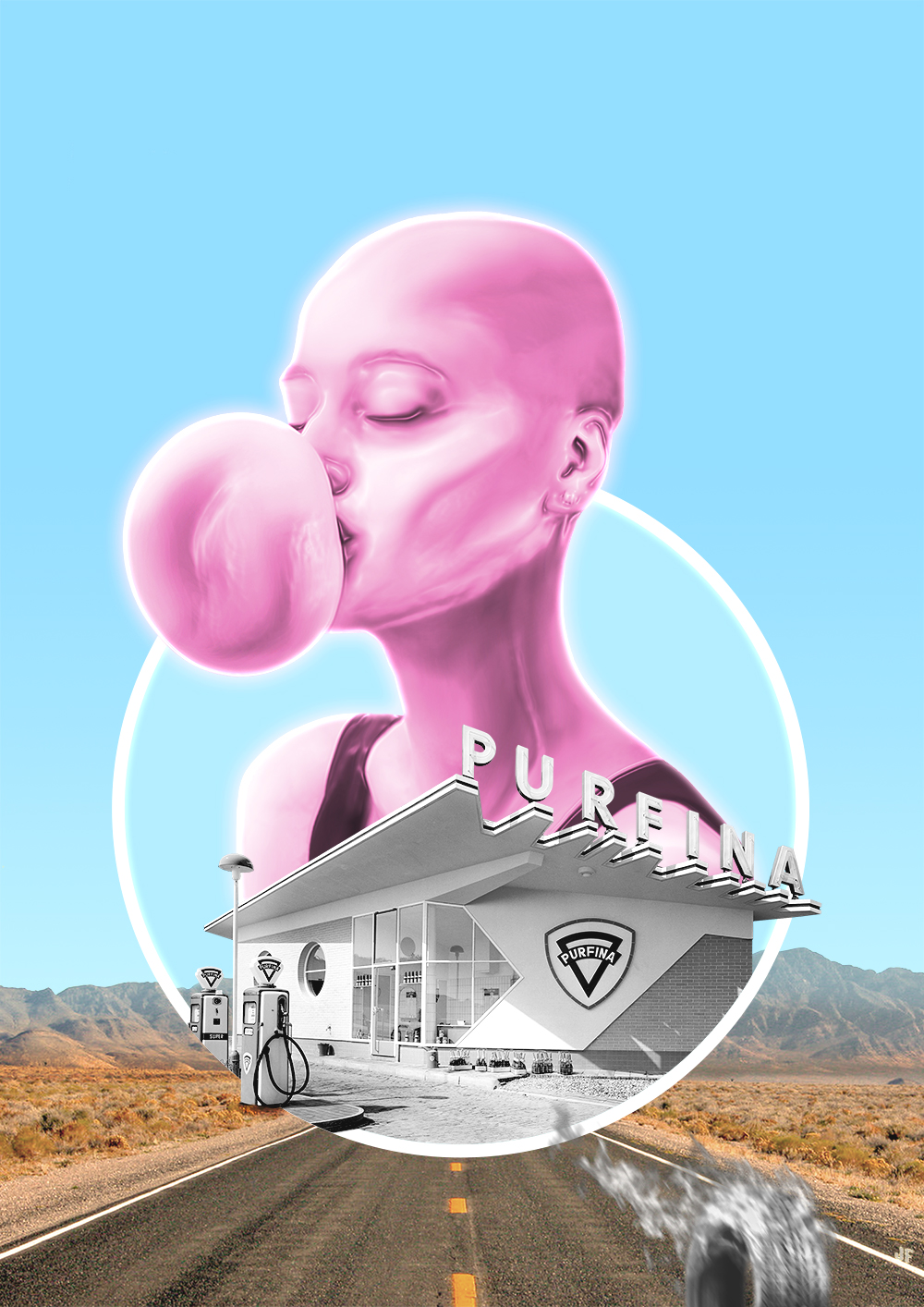 7. Where did you study?
I studied in Tallinn University and got my Bachelor of Fine Arts degree there. But I feel like my study never stopped. I constantly signing myself up for new courses, reading as many educational books as I can, listening to podcasts and watching documentaries. I love to learn new things and always hungry for new skills.
8. Where do you see yourself in five years?
I would like my next five years to be a crazy ride with tons of exiting projects, collaborations, experiences and travels around the world!
9. What about in ten?
I would love to be a full-time established independent artist, helping young people to find their voice and not afraid to be different.
10. What do you hope to achieve with your art?
As Lena Dunham said "I think I might be the voice of my generation. Or, at least, a voice of a generation." I have my story and my view on this huge bizarre world and I am always happy to see if my art speaks to someone who feels the same way. I consider it an achievement if my art makes people to be curious in things/events that they never had time to think about. I am the most happy when the art sparkles discussions and debates that is why I try to keep ideas behind my artworks not too straight forward, but something that you can interpret in different ways. Through the art I would love to show that humor and satire is the best way to deal with complicated topics. My recurrent subject of aliens is like a symbol of many different things but the most deepest underlayer what it represents to me: being an alien in your own country, identity crisis and feeling different. One of my goals is to bring the awareness to these subjects.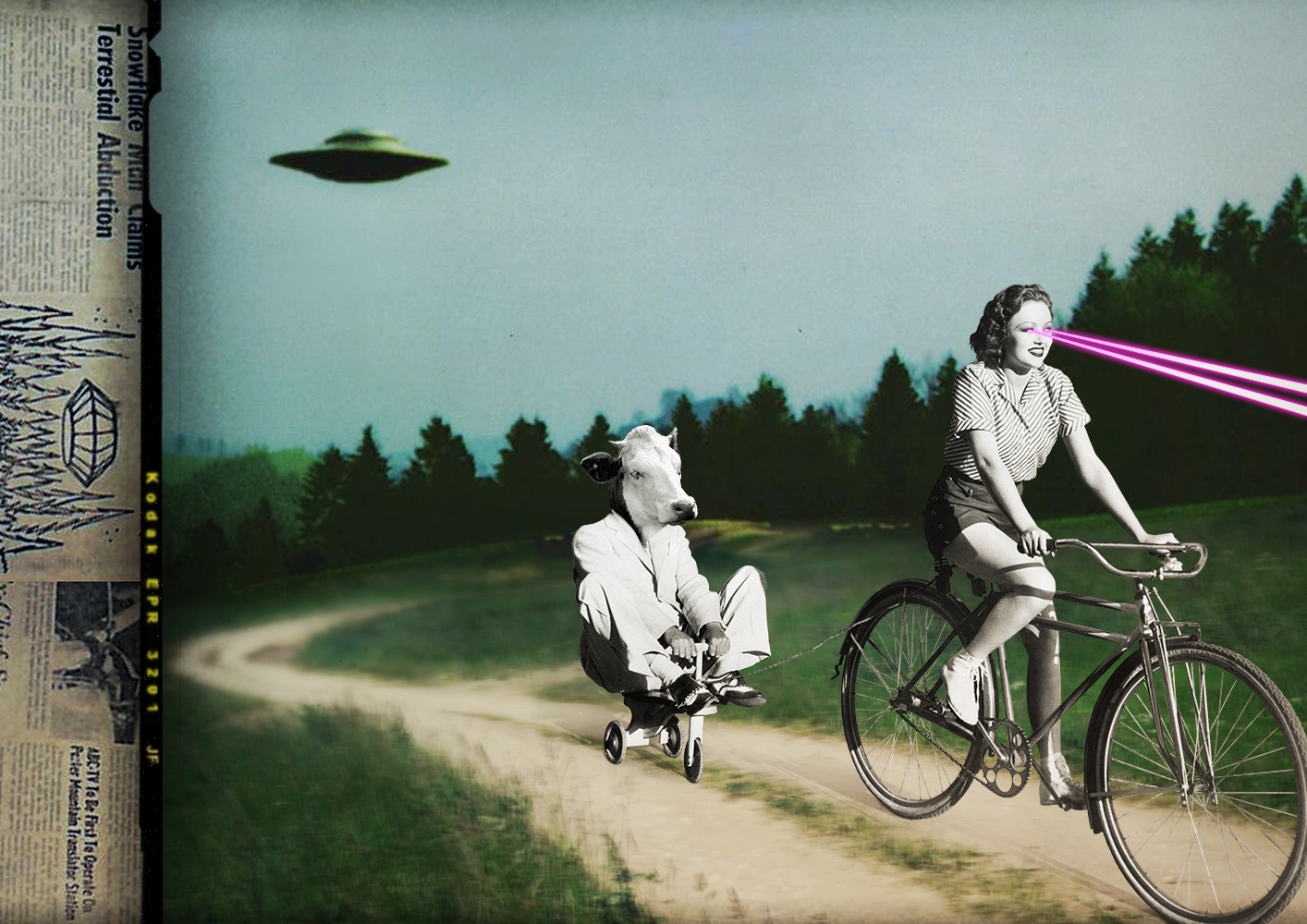 11. Now, tell us a little more about you as a person: what is your favourite food?
Potato pancakes with sour cream and glass of ice-cold milk. For dessert - classic cheesecake any time of the week!
12. Favourite book?
'The Master and Margarita' by Mikhail Bulgakov. Novel that was banned for the first 27 years in Soviet Union and that combines political satire, philosophy, study of people's behaviour and religion - you will love it or hate it, there is no middle! 'Walk through Walls' by Marina Abramovic. I am a huge fan of Marina and this memoir was one of the most pure and inspiring things I read.
13. Favourite genre of music?
Music is something I can talk about for hours because I never leave my home without headphones! I would say that my playlist has everything: classic, jazz, soul, metal, rap, pop, rock etc. It very depends on the mood but my all time favourites, something that I constantly come back to, are blues rock and Delta blues. Also I'm just living for 70's music - Janis Joplin, the Doors, Led Zeppelin, Queen and many others are the every day Must! One of the most inspiring things of my past few years - finally to see Bob Dylan live. This was truly something else and definitely changed my view on how live concerts may be.
14. What are your hobbies?
Reading! Always have a book close to my bed. Cinema. I am following not just current releases but also like to watch classics, black and white movies, golden age of Hollywood. I strongly believe that at the moment European cinematography is very underrated and should get more screening time in local cinemas. My other hobbies are thrift shopping, diving, hiking and the most inspiring - collecting different stories of people. My weird super power is that strangers open up to me easily and tell me the most unbelievable stories from their lives. Well, they always get a good listener!
15. If you weren't an artist, what would you be?
Anthropologist and explorer would be my choice.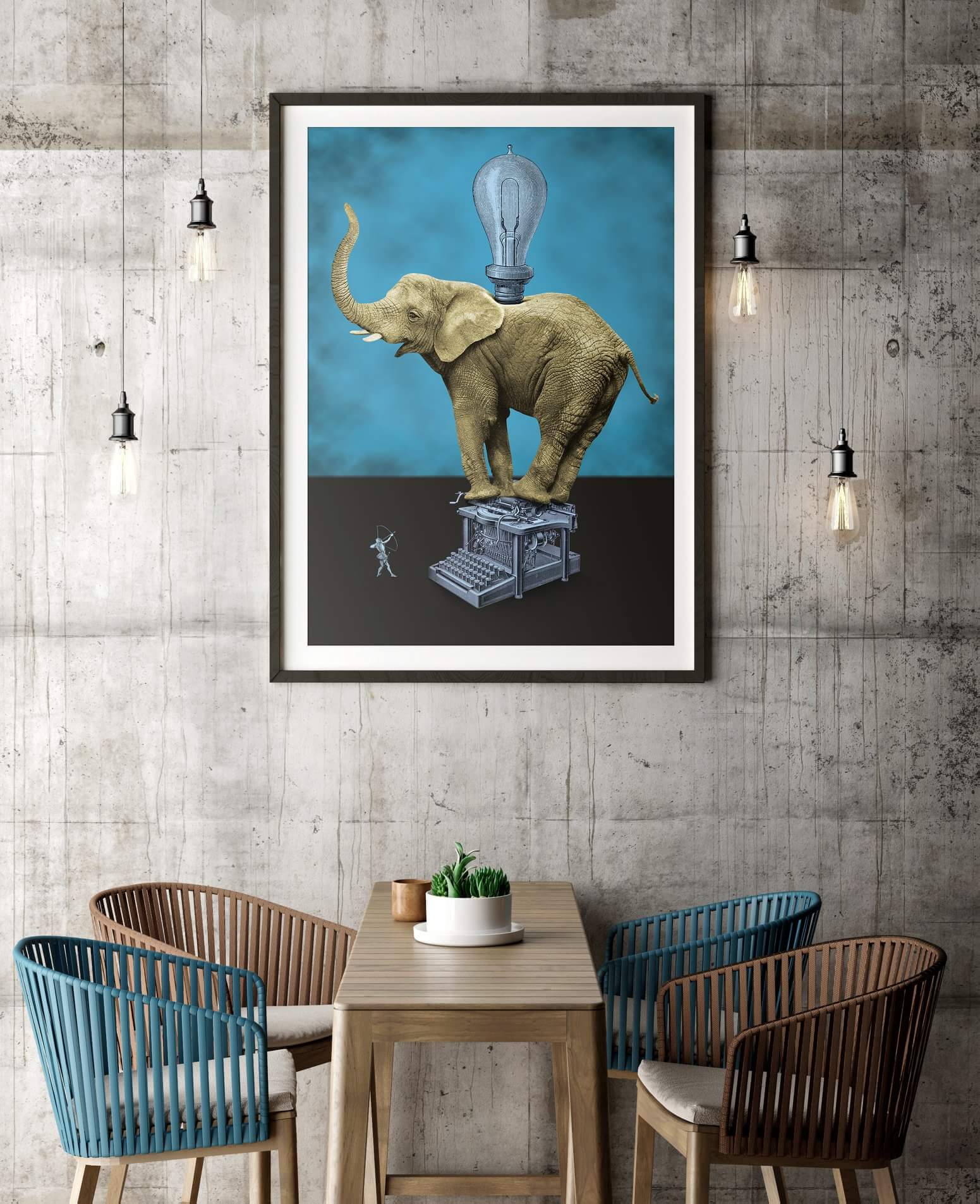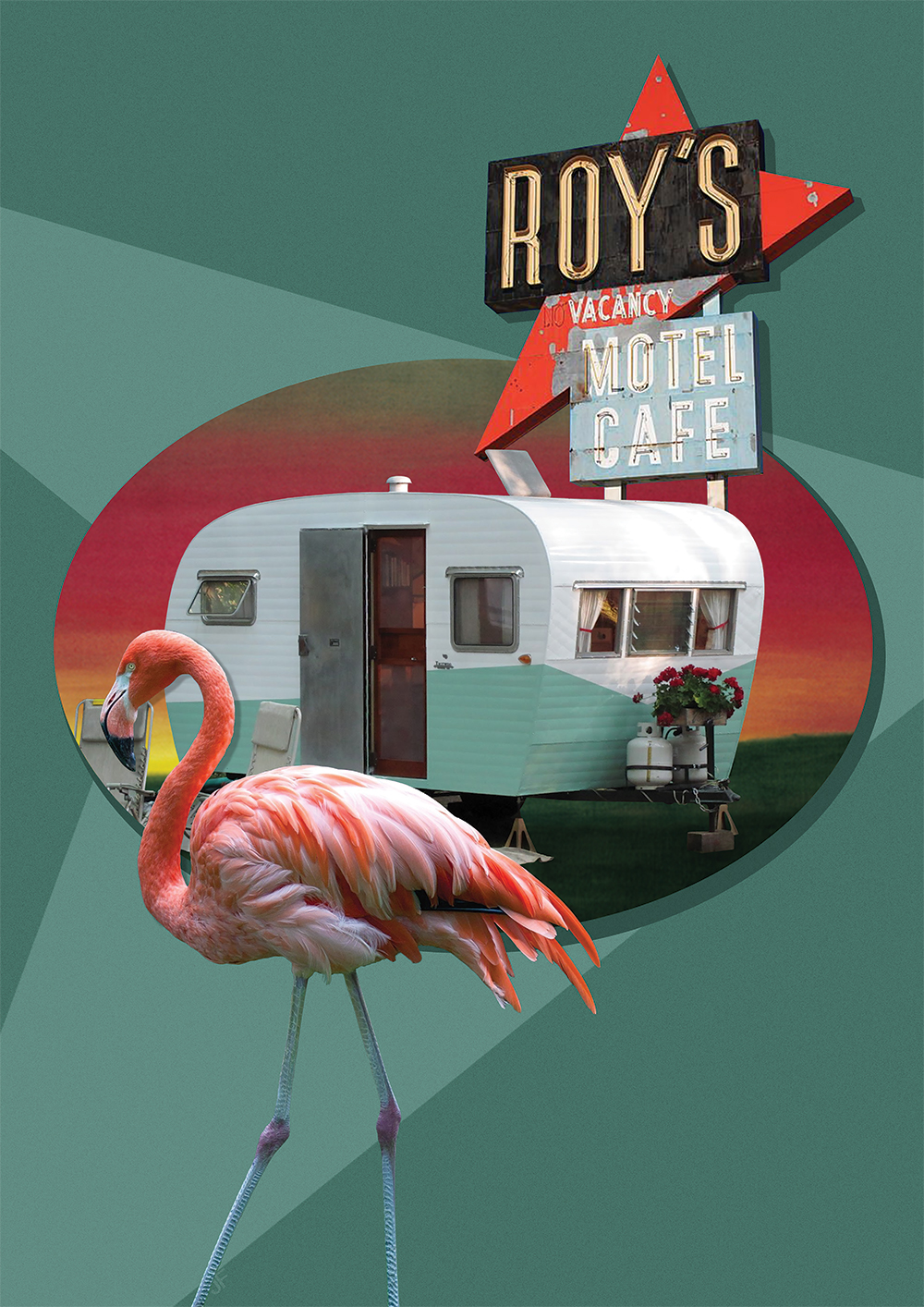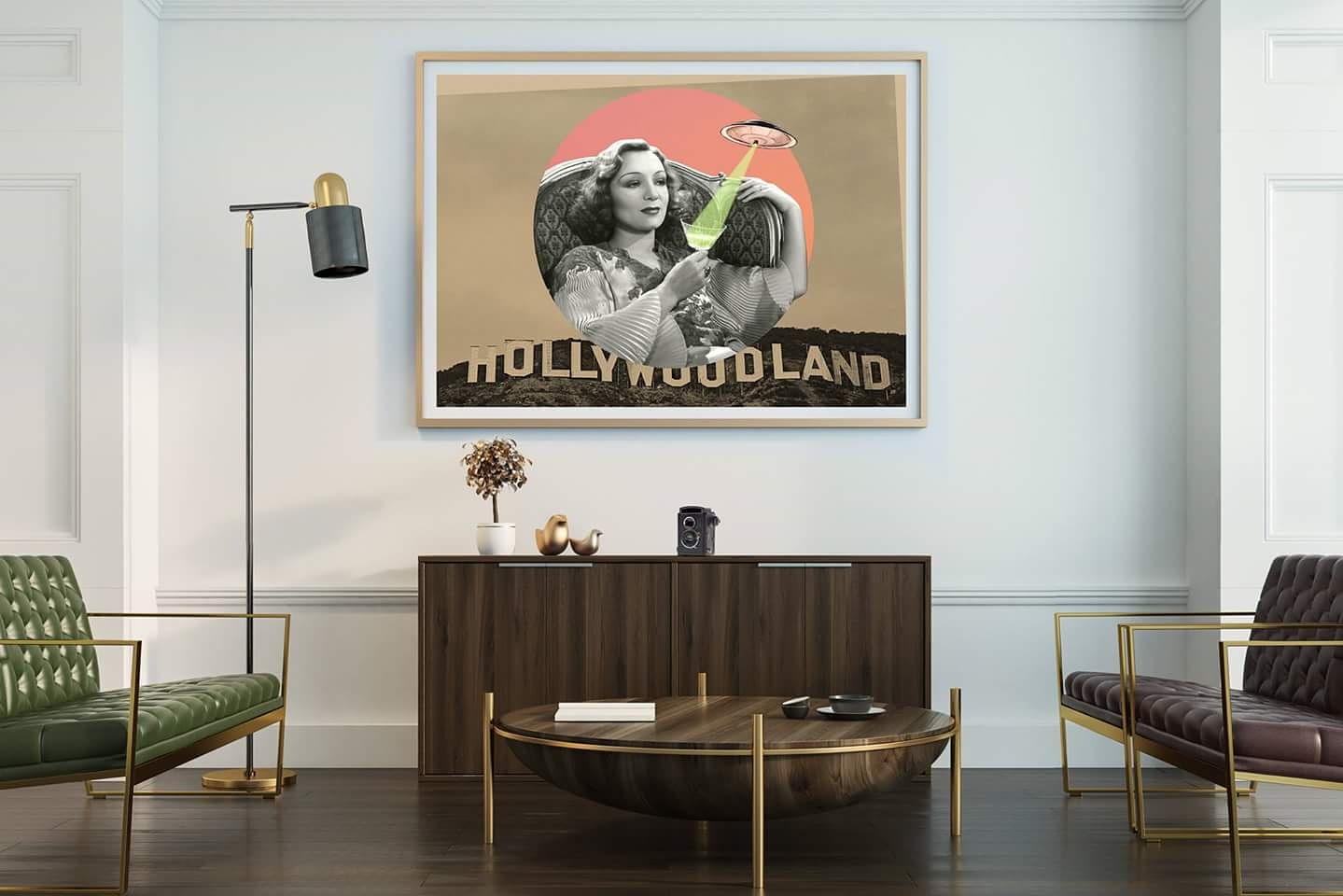 Curated by
@rossenrica
and
@carlagrima
, Ballpitmag Curators for Malta