Instagram:
@janaglatt
Tumblr:
janaglatt.tumblr.com
Behance:
www.behance.net/janaglatt
Cargocollective:
www.cargocollective.com/janaglatt
1. What's your story? Where are you from?
I wasn't that child that was always drawing. Neither had I talent for it. I started taking theater classes in my childhood and did it for over ten years. That's when I became fascinated with creating characters, costumes and scenarios. Unfortunately, I stopped doing it when I went to college. After, as I went to study illustration in Barcelona in order to have an experience outside of Rio de Janeiro, I found a way to develop my scenic interests combined with my design skills. When I'm illustrating I feel like I'm the director of a great scene.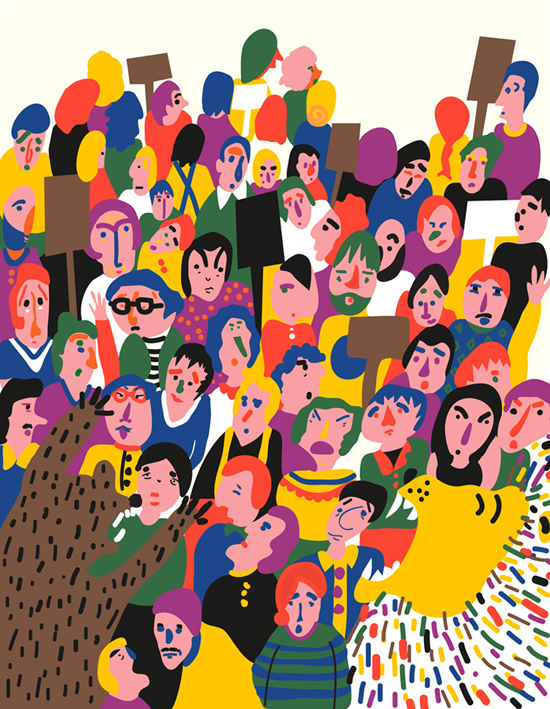 2. Tell us about your aesthetic.
I try to bring simplicity and humor to all the illustrations that I create. Most of my works are done for the children, but I try to come up with images that can be interesting to all ages.
3. What is your favourite medium and why?
I prefer to work manually because the result is more spontaneous. I like to combine different materials: pencils, gouache and watercolor.
4. What is your artistic process like?
First I draw square grids on paper and try out many different ideas for the same scene. Those sketches are done very fast, just to put the ideas out on paper. Than I choose the best one and draw it bigger and with more details. When I'm satisfied with the outcome, I draw it again with ink. Next, I scan it and use the Photoshop for coloring, editing and refining.
5. Who and/or what inspires your work?
I admire many illustrators, like Beatrice Alemagna, Catarina Sobral, Kveta Pacovska, Planeta Tangerina, Carson Ellis, Simone Rea…I could write a huge list!
6. What role does art play in your life? How does it change the way you view the world?
I try not to take life too seriously. I avoid getting bothered by small problems and always keep an optimist view. I feel like my work helps me with this. I could never work with something that didn't involve imagination, creativity and a little bit of humor.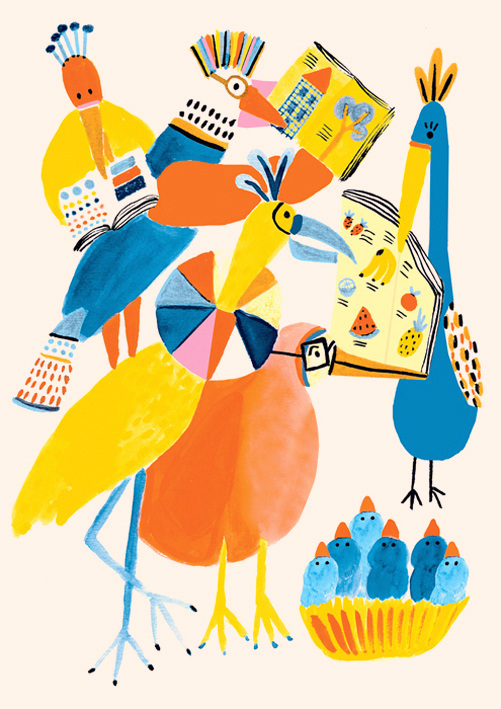 7. Where did you study?
I graduated in graphic design at PUC-Rio. After working for 5 years in several design studios, I went to Barcelona to study illustration at EINA.
8. Where do you see yourself in five years? Working in an agency?
I hope I'll still be working as a freelance illustrator and have more clients from all around the world. For now I've only worked as an illustrator for other people's stories, but I want to write my own stories too.
9. What about in ten?
The same of 5.
10. What do you hope to achieve with your art?
I love working on children's books, I believe a good story can change people. So I try to do the best that I can to inspire kids all around the world.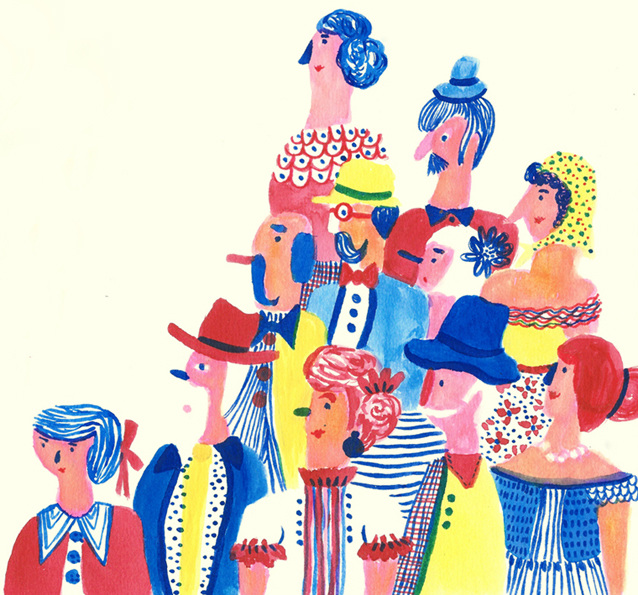 11. Now, tell us a little more about you as a person: what is your favourite food?
Japanese food
12. Favourite book?
"Sapiens: A Brief History of Humankind" by Yuval Noah Harari
13. Favourite genre of music?
Most of the time I listen to Brazilian music. Our musical culture is very rich and diverse. I love Bossa Nova, Forró...And the artists Caetano Veloso, Céu, Lucas Santtana, João Gilberto, Marisa Monte, Moreno Veloso....and many others!
14. What are your hobbies?
I like doing things that allow me to get in touch with nature and Rio gives me plenty of options to do so. I enjoy peaceful walks through parks, swimming in the ocean and chilling out by the waterfall.
15. If you weren't an artist, what would you be?
Something related to the theatre. I started taking theatre class when I was a child and did it for over ten years. I'm not sure if I could still make it as an actress, but I'm very interested in stage design and costumes.