Instagram:
@janiceechang
Website:
www.janicechangart.com
1. What's your story? Where are you from?
I was born and raised in Los Angeles and ended up staying in the area for school. I just graduated from Art Center College of Design and the plan is to stay in LA for a couple more years before the big move to NY.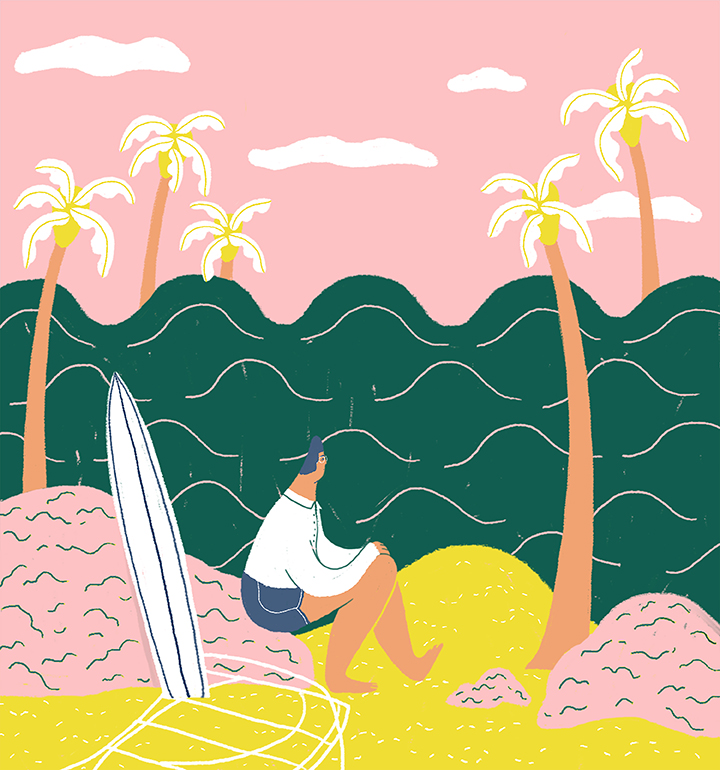 2. Tell us about your aesthetic.
Simple shapes, patterns, and a limited color palette.
3. What is your favourite medium and why?
More recently I've been working digitally, and it's a faster way for me to understand my thought process. Although my go to has always been acrylic and clay. I love working with sculpey especially because its malleable and harder to control than when I paint. I keep the little quirks or mistakes that come along during the process and embrace the way the material dictates the end result.
4. What is your artistic process like?
When I work on a painting, I usually start with a bunch of sketches and a color palette and go from there. But when I make sculptures, I would refer to this list I have of ideas or poses. I would then start with a ball of sculpey and just continue building onto it until I get a shape or position I like.
5. Who and/or what inspires your work?
I love to people watch. Everyone has a special something whether it be a quirk, the way they eat, how they move, and what is special to them. I like to seek out that thing that makes them unique and add my own twist to it. I am also constantly inspired by the women in my life and I feel like every character I create is an extension of the people around me. Also my friends are a constant influence in my life and they offer great advice and help.
6. What role does art play in your life? How does it change the way you view the world?
When I was still in school and especially now, I thought a lot about what art meant to different people and myself. Art is a way for me to connect and understand the world around me, especially the people that I interact with everyday. The meaning of art is constantly changing for me, but in each stage, it's helped me grow as a person and understand my place in the world.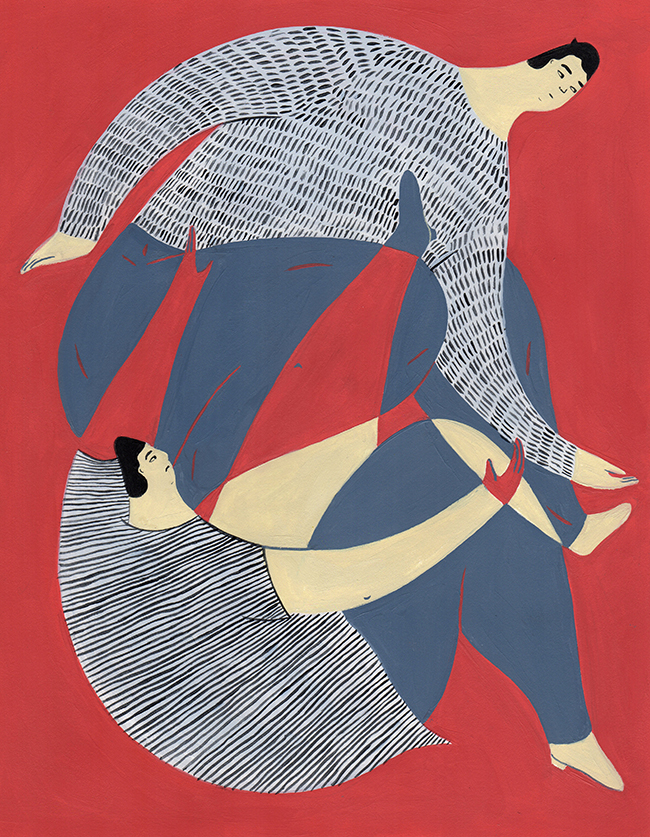 7. Where did you study?
I studied at Art Center College of Design and majored in Illustration.
8. Where do you see yourself in five years?
I hope to be living in NY doing the thing that I love with the people that I love.
9. What about in ten?
Hopefully the same, but continuing to move forward with my career as a freelance illustrator/designer.
10. What do you hope to achieve with your art?
I feel like I have a lot of goals I hope to achieve with my work and the list goes on and on, but at the end of the day, if I can just make someone laugh a little or smile when they see my work that's all I can ask for.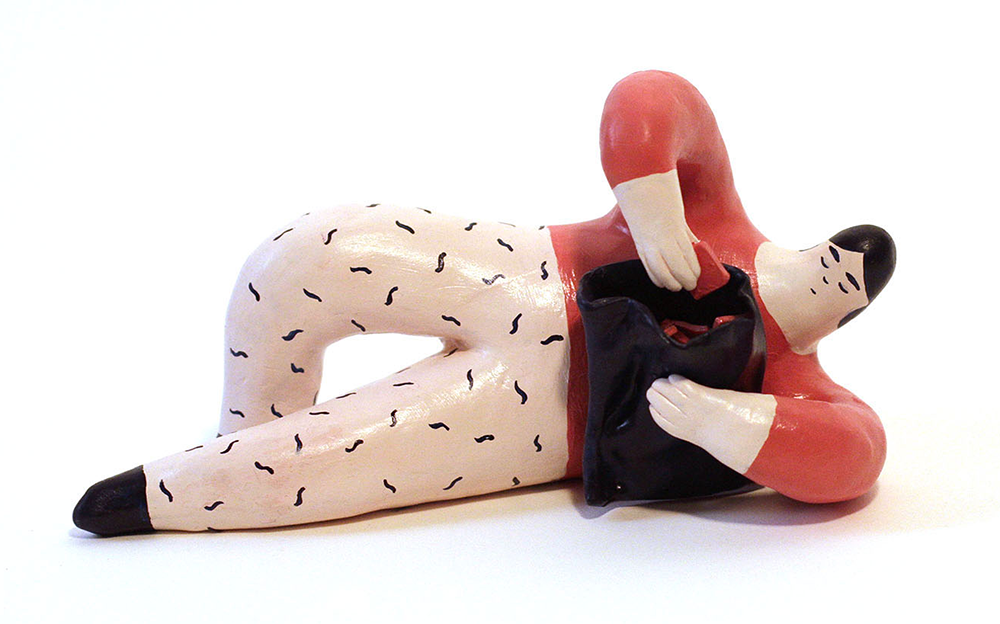 11. Now, tell us a little more about you as a person: what is your favourite food?
That's a hard one, but after a long day I usually always crave tacos. And hamburgers. I love burgers and I love drawing them as well.
12. Favourite book?
Kafka on the Shore by Haruki Murakami.
13. Favourite genre of music?
I'd say I listen to mostly electronic/r&b/soft rock.
14. What are your hobbies?
Making ceramics, trying new foods, people watching, reading, creating stop motions and animations.
15. If you weren't an artist, what would you be?
I've always been interested in astronomy so maybe something along that field.