Instagram:
@janillustrates
1. What's your story? Where are you from?
Hi, I am Jan and I live in Cologne, Germany. I work in a small Graphic Design Studio called sons of ipanema that my friends Matthias, Stefan and I founded back in 2013. Besides the daily routine of our service company I needed a little bit of a change or a compensation so I created a few free illustrations, find an independent style and started posting them on instagram.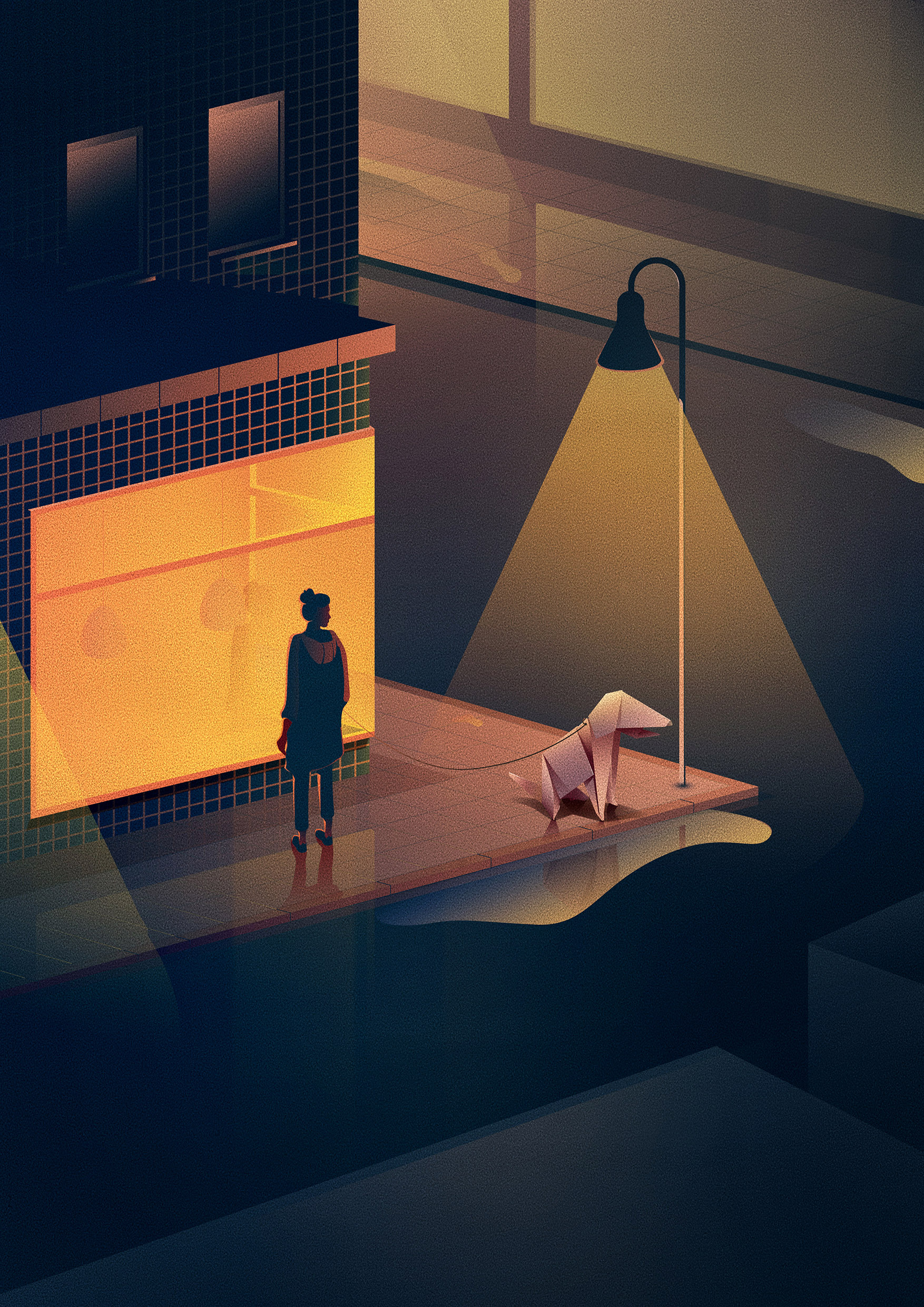 2. Tell us about your aesthetic.
I am influenced by cartoons, surreal art and old colorful paintings, where the artist creates a particular atmosphere with light and shadow. And I always liked the vector format and its own aesthetic. So I tried to combine the forms, shapes and colors you could get out of vector tools with my conceptual ideas and a grainy texture.
3. What is your favourite medium and why?
Most of the time I use my laptop and build up my illustrations with the trackpad. This is comfortable because I can illustrate while sitting on the couch or just anywhere I want without further tools. But I also use a pencil for sketches or a tablet for specific forms.
4. What is your artistic process like?
I think, I note down my ideas, sometimes I make a quick scribble. If I like something very much I start with the final illustration. I set up shapes and forms, colors, lights and shades in illustrator and add some texture and color adjustment in photoshop.
5. Who and/or what inspires your work?
As I said before I am influenced by new and old cartoons, anime, surreal art and old school colorful paintings. But also talking with friends or just walking around gives me new ideas.
6. What role does art play in your life? How does it change the way you view the world?
It's hard to tell generally. Maybe it just gives me new ideas and challenges me so that I would like to do something similar in my style. Maybe it's just another form of communication or entertainment.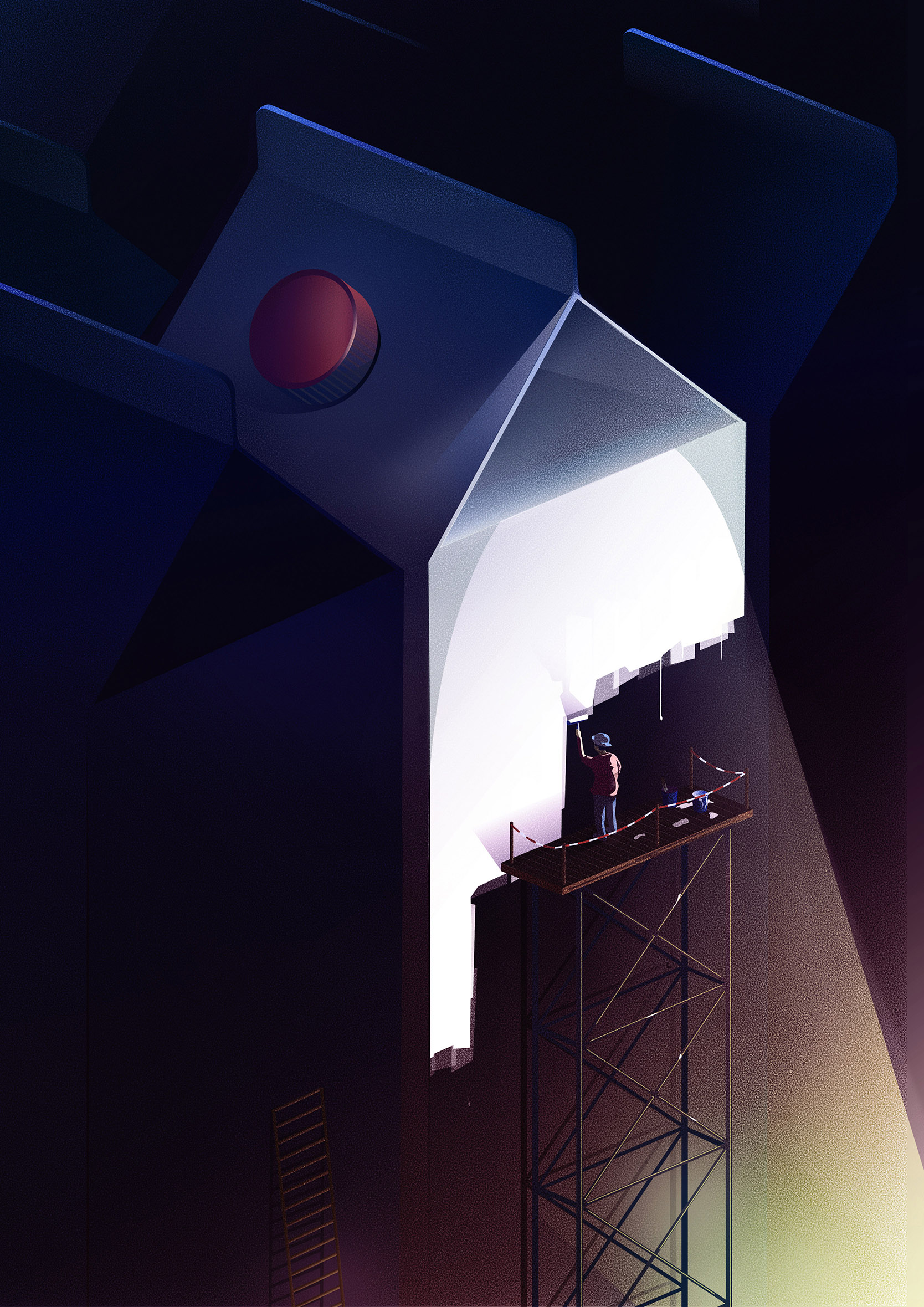 7. Where did you study?
I studied media business in Cologne.
8. Where do you see yourself in five years?
In my studio "sons of ipanema" working as an illustrator for different clients and projects.
9. What about in ten?
To hard to tell. Maybe living in a small house by the sea.
10. What do you hope to achieve with your art?
For me my art is a distraction from my daily routine. I like getting thrilled with new techniques and challenges in search for my style. And I really want to entertain the people and give them at least one simple sticky thought.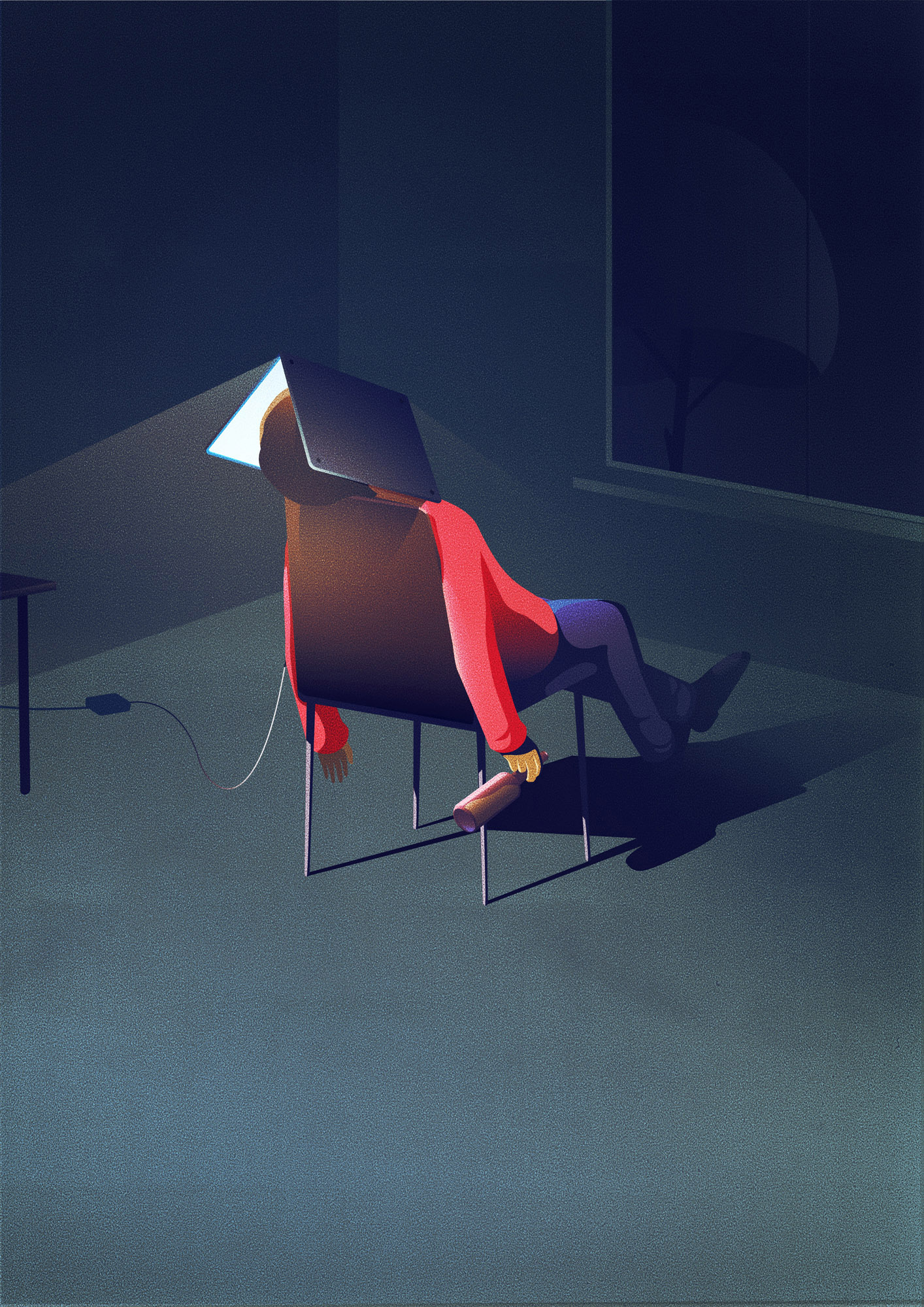 11. Now, tell us a little more about you as a person: what is your favourite food?
I love sushi and pizza and beer. Beer is not food or is it?
12. Favourite book?
The Jungle Book.
13. Favourite genre of music?
Hard to tell. I listen to everything I like. Right now it is A.A Bondy - Oh the Vampyre.
14. What are your hobbies?
Yoga, illustration, traveling with sarah, watching funny stuff.
15. If you weren't an artist, what would you be?
Maybe an average comedian or a psychologist or a developer at LEGO