Instagram:
@janoilustra
Facebook:
www.facebook.com/janoilustra
Website:
www.janoilustra.com
1. What's your story? Where are you from?
I was born in A Coruña, a city in the North of Spain, in Galicia. I've been working more than 15 years as an illustrator and cartoonist, thanks to that I've been able to travel and know lots of people; that's something I would like to keep experiencing during (at least) 15 years more.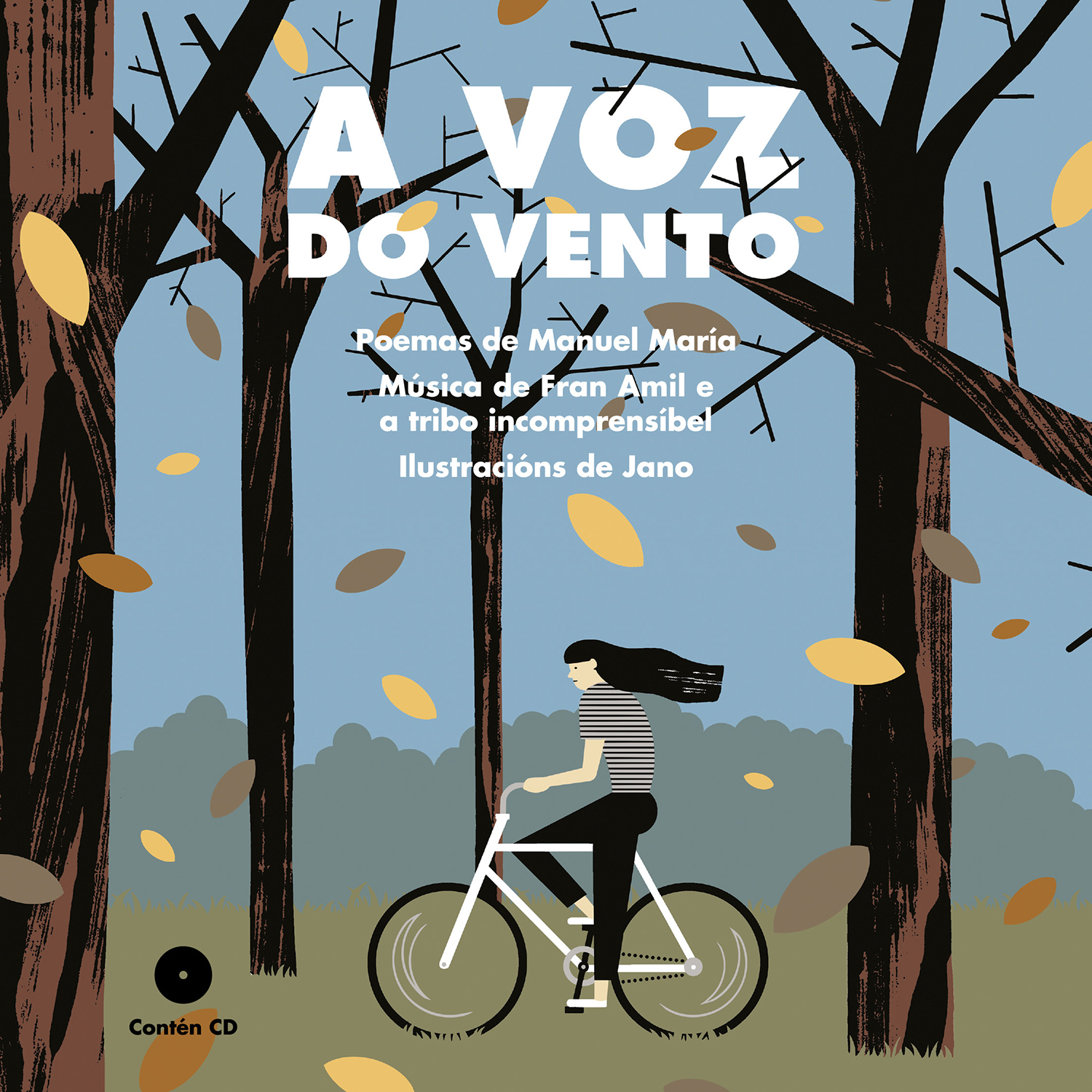 2. Tell us about your aesthetic.
My drawings are very influenced by comic and humorous drawings, especially when it comes to creating characters. I like to synthesize the elements to get a clean and balanced composition in my works, using a limited range of color as I use the psychological angles of it. The resulting image is more expresive and works better narratively. I also like to add manual finishings to get more vibrant images.
3. What is your favourite medium and why?
I mix drawing with pencil and inks on top of paper with digital infography and printmaking techniques. Each commission requires different media and gives me the chance to learn new ones.
4. What is your artistic process like?
My process starts when the idea comes to my mind. I do lots of sketches to get the right composition, this is the most important part of the process for me. (Sometimes I can discard a drawing once it's finished and start again if I feel that the composition is not working). Once I've done the sketch I ink it marking the strokes, adding shadows and illuminating the scene, I do all this work in black and white. After that I apply in the computer a range of colors that's able to create the right atmosphere and highlight the main elements of the illustration. I like to wait some time until I decide that the illustration is finished, this gives me the opportunity to think about improving the image with the right changes.
5. Who and/or what inspires your work?
I started doing this because I read lots of comics (super heroes, graphic novel...) and I wanted to imitate them and tell my own stories. I've been very influenced lately by historic figures from Galicia as Urbano Lugrís or Luis Seoane, who were able to create a graphic and modern language with local references but also exportable worldwide.
6. What role does art play in your life? How does it change the way you view the world?
Art is my job and I like doing it in the best possible way. Just as my friends that work as cookers like to prepare the food with love. Doing art is very similar to cooking or even making shoes, we all keep standards high and try to do things in the most professional way.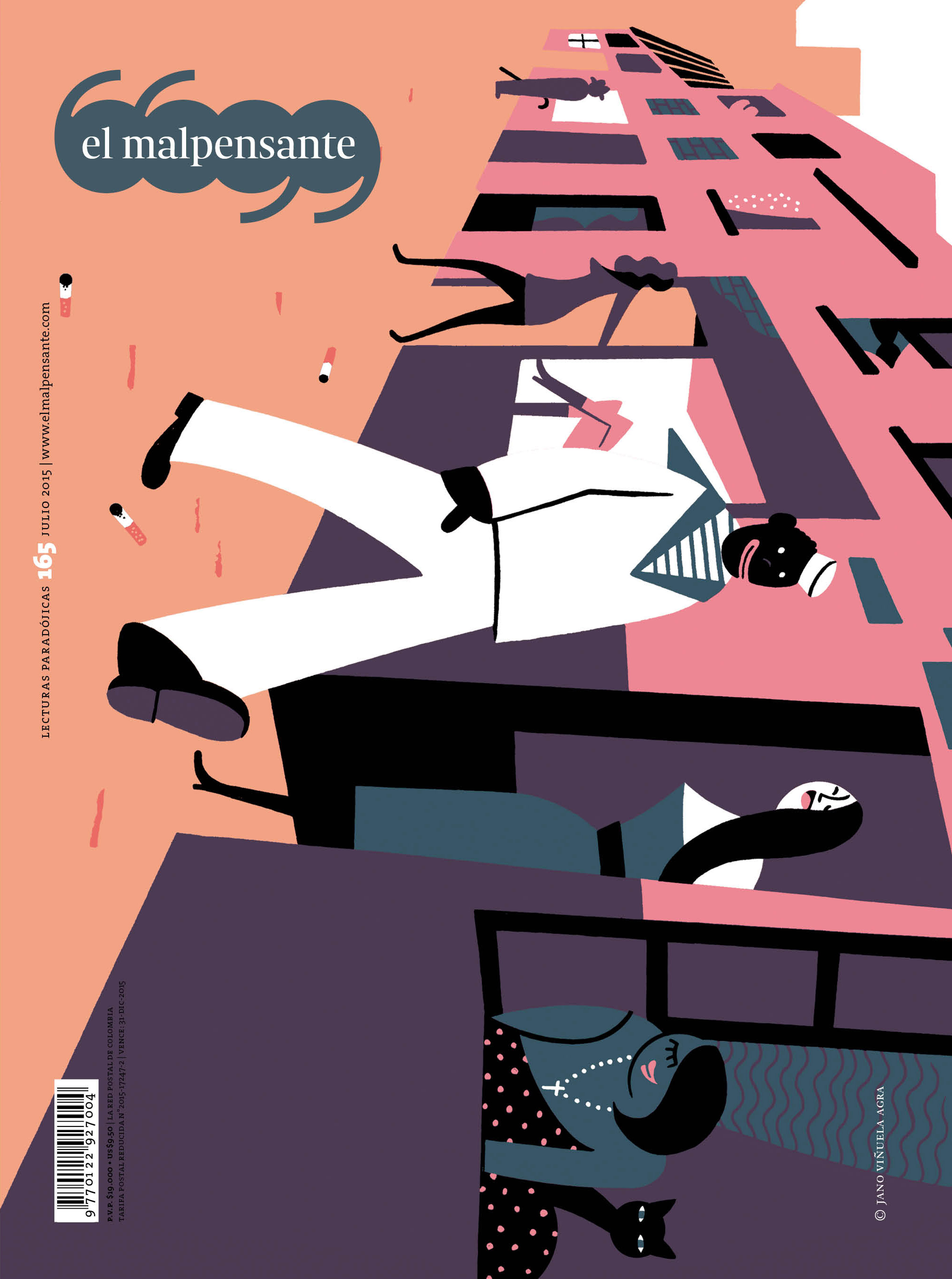 7. Where did you study?
I studied Art in Fine Arts School of Pontevedra.
8. Where do you see yourself in five years? Working in an agency?
I see myself working in an agency or any place that supposes a professional challenge.
9. What about in ten?
Working.
10. What do you hope to achieve with your art?
I try to create a large and variated work that I would enjoy if I was the reader.
11. Now, tell us a little more about you as a person: what is your favourite food?
I love almost every food but I recognize my addiction problem with cookies.
12. Favourite book?
A lot of... but I really enjoyed reading The Treasure Island when I was a child.
13. Favourite genre of music?
Rock and Roll for drinking, Blues for crying and Soul for dancing.
14. What are your hobbies?
Dogs, swimming and running.
15. If you weren't an artist what would you be?
A farmer.