Instagram:
@jaqstorm
Twitter:
@jaqstorm
Facebook:
www.facebook.com/jaquelinestormillustraties
Website:
www.jaquelinestorm.com
1. What's your story? Where are you from?
Illustration, prints & patterns. Coffee. Nature. The fifties. The color green. More coffee. That, in short, is me. The reality is, of course, much messier. Like: I'm from 1967, born in The Netherlands, and although I have finished the Royal Academy of Arts in The Hague, I ended up as a journalist first and as a university college teacher in creative and editorial writing later. And then, in 2013, I fell of my bike and hurt my head quite badly. Long story short: I'm illustrating and printing again, because I love it and it's much better for my head than writing, reading or even thinking. (Not that I've stopped doing that completely, don't worry.)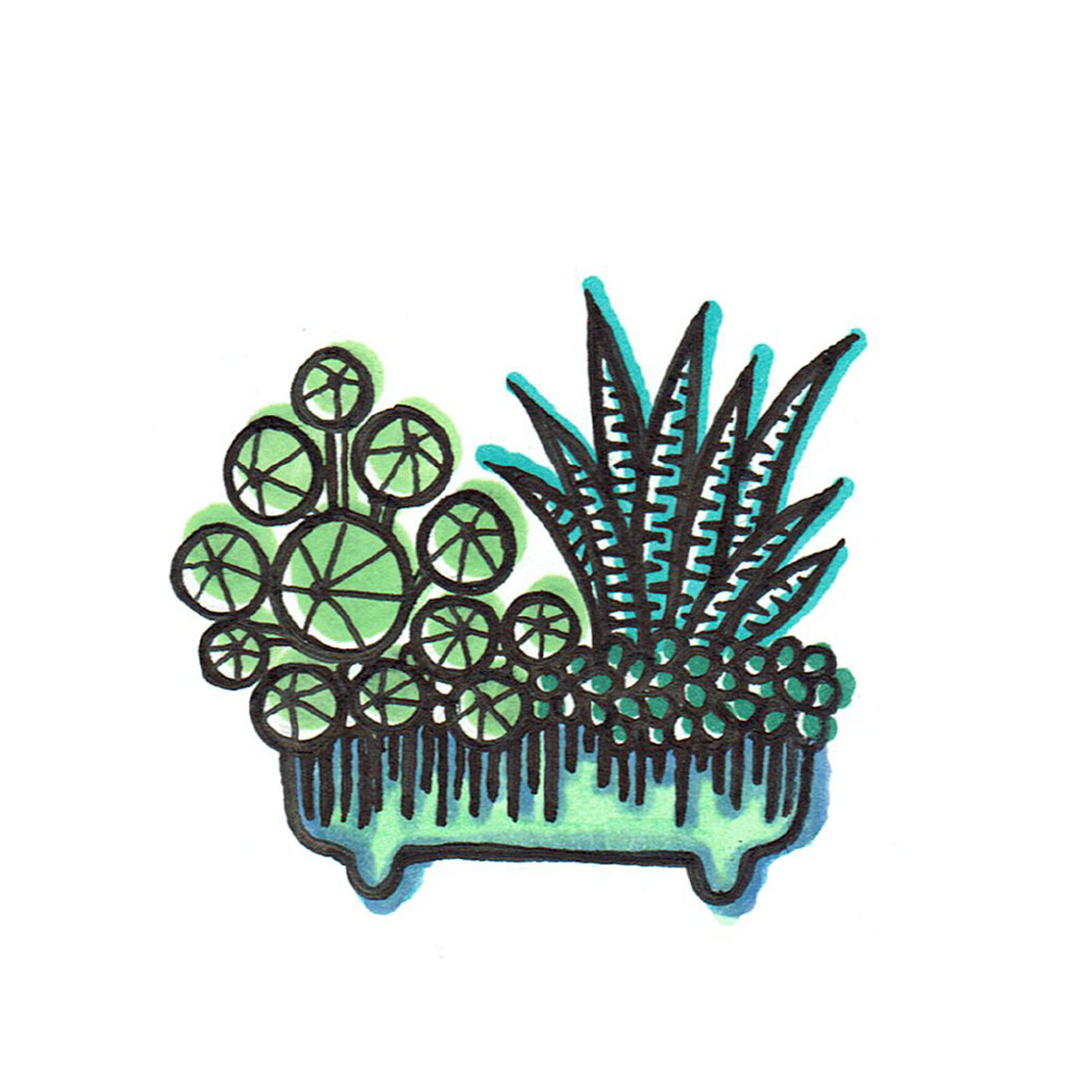 2. Tell us about your aesthetic.
Someone once described my work as 'clean with a vintage feel', and I think that sums it up perfectly.
3. What is your favourite medium and why?
My black Pentel Tradio pen. Because it does everything I want and more. But I love risoprint machines dearly as well.
4. What is your artistic process like?
My art has a lot to do with my grandmother. Her house used to be my favorite place on earth, and everything I draw and print has the feel of her home, I guess.
5. Who and/or what inspires your work?
Just about everything that was designed in the fifties, and the work of Dutch illustrator Fiep Westendorp.
6. What role does art play in your life? How does it change the way you view the world?
A huge role. Art is what makes me happy, what makes me think. And art is the main reason I'm still convinced the world is a great place, no matter what awful things are happening around us.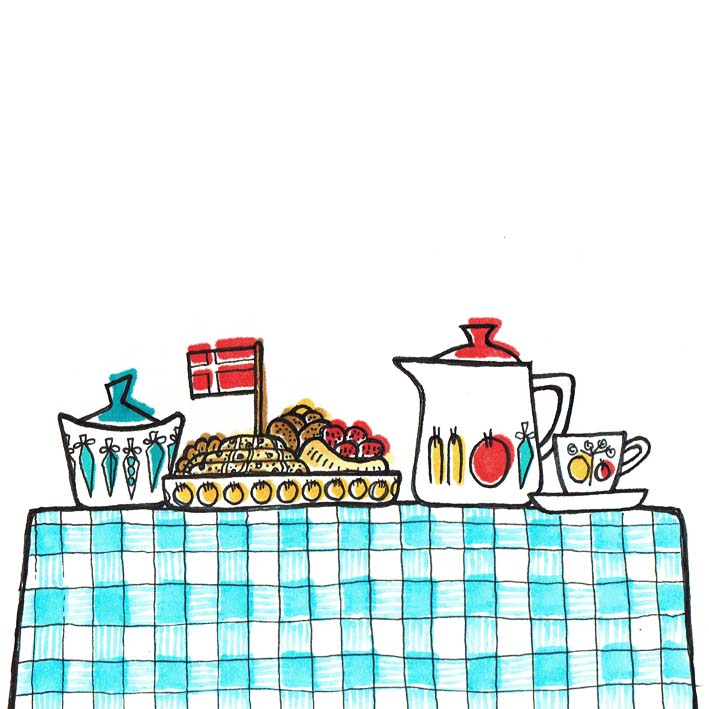 7. Where did you study?
The Royal Academy of Arts in The Hague, but that was a long, long time ago.
8. Where do you see yourself in five years? Working in an agency?
Nope, no agency. No assignments from others, please.
9. What about in ten?
Same as in five: doing my own thing.
10. What do you hope to achieve with your art?
To make people, myself included, happy – even it's just a tiny bit.
11. Now, tell us a little more about you as a person: what is your favourite food?
It might be easier and shorter to sum up what I don't like… But my top three favorites are sushi, dim sum and anything Italian.
12. Favourite book?
'Vraagbaak voor de vrouw', a Dutch, illustrated encyclopedia from the fifties with all kind of tips on how to run your household.
13. Favourite genre of music?
Modern American classical music.
14. What are your hobbies?
Drawing, treasure hunting in vintage shops, going to a museum.
15. If you weren't an artist, what would you be?
A teacher in creative and editorial writing at a university college (I still am, part time :-)