Instagram:
@jarijohannesgraphicsman
Website:
www.jarijohannes.com
1. What's your story? Where are you from?
I'm Jari and I'm from a small industrial area called Kaipola on the outskirts of Jämsä in Central Finland. The place has around 1,000 inhabitants so there wasn't much to do and that combined with me being the only child I was naturally driven to do stuff alone so much of my time was spent drawing and playing the drums.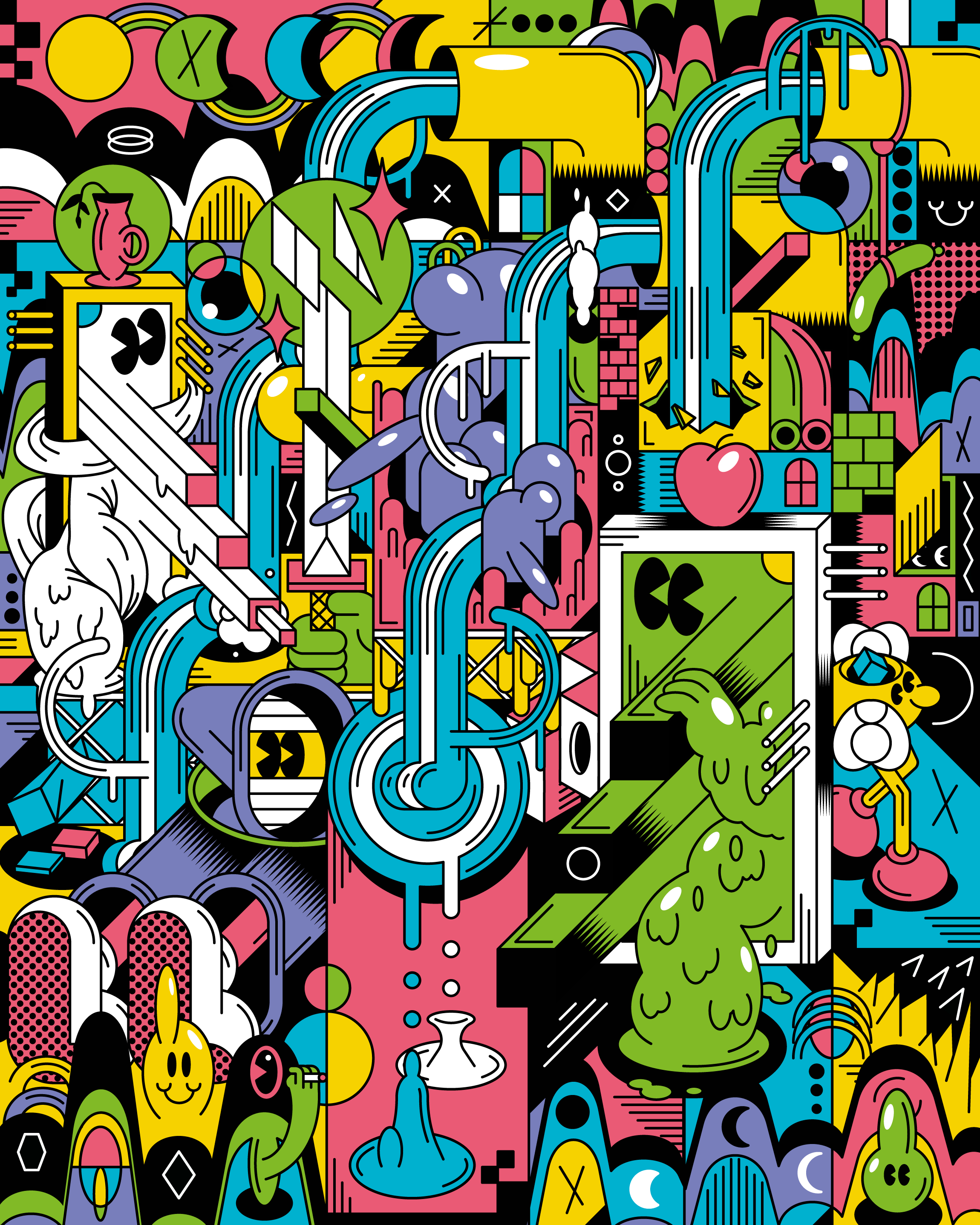 2. Tell us about your aesthetic.
Bright colors, lots of contrast and detail, crisp and clean. I want the pictures to really pop out of the screen. A mix of stream-of-consciousness psychedelia with a cartoony look, or something like that.
3. What is your favourite medium and why?
All my work is done digitally, specifically using Illustrator. It's really a matter of convenience and efficiency - being able to work anywhere, not needing a bunch of supplies and being able to change things on the fly.
4. What is your artistic process like?
I try to concentrate on the subject matter of what I want to or what I'm asked to illustrate and explore the possible colors, shapes, the mood and whatnot that would best suit the picture and usually through that process I land on some underlying basic concept that gets the ball rolling. I might do a really rough sketch of the composition on paper but most of the time I just jump right into Illustrator. And by concentrate I mean drinking heaps of coffee, pounding cigarettes and pacing around stressed out of my skull trying to come up with something.
5. Who and/or what inspires your work?
If I'm feeling especially inspired it's usually by some experience I've had - good or bad. But I don't wait around for inspiration to strike. Making pictures has been such an integral part of my life for so long that I do them out of habit and more recently out of needing rent money.
6. What role does art play in your life? How does it change the way you view the world?
Like I just mentioned it's a huge part of my identity and it's impossible to imagine my life without it. Everything I do and everything I experience gets reflected in my work in some way or another. But it's not this larger-than-life thing, prestigious or untouchable. It's just there, like a good friend. Jesus that sounded lame.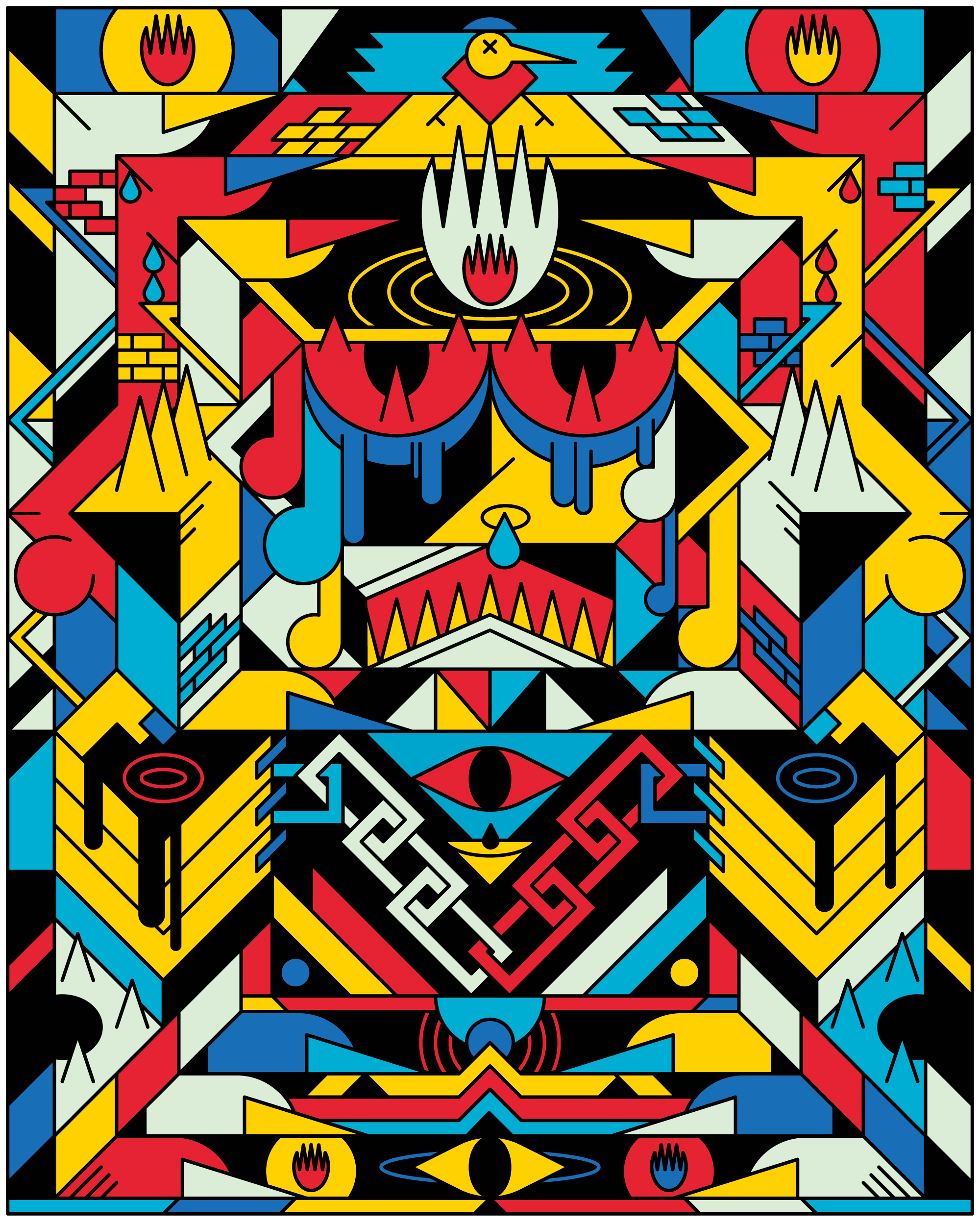 7. Where did you study?
I studied Visual Design at the University of Applied Sciences in Oulu.
8. Where do you see yourself in five years?
Hopefully having garnered enough recognition to be swamped with work and on a steady path to a major burn-out.
9. What about in ten?
Alive and working, fingers crossed.
10. What do you hope to achieve with your art?
I want to keep learning and keep evolving myself and my work. I don't dare to wish anything grand but if anyone experiences even a hint of something good and positive when they see my stuff I couldn't ask for more than that.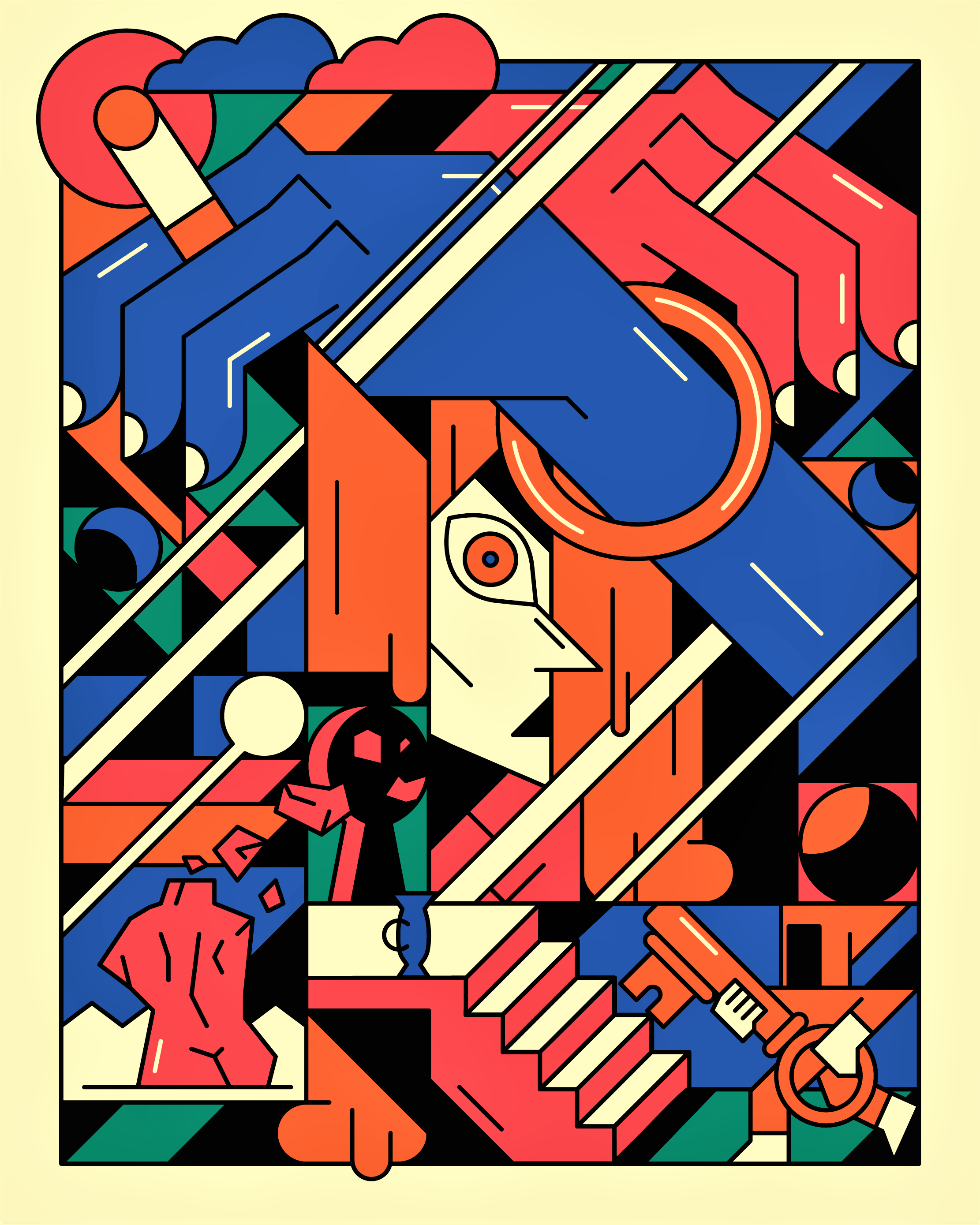 11. Now, tell us a little more about you as a person: what is your favourite food?
A traditional Finnish dish called nakkikastike and muusi.
12. Favourite book?
I wish I could name-drop some cool books but in reality, I have such a hard time being able to concentrate on a book, let alone finish them. I just watch Youtube videos about MRE's and conspiracy theories.
13. Favourite genre of music?
Can't go wrong with some nice black metal.
14. What are your hobbies?
Making music and going to the gym, that's pretty much it.
15. If you weren't an artist, what would you be?
Probably a desperate Fortnite streamer on Prozac.