Instagram:
@jaromvogel
Twitter:
@jaromvogel
Facebook:
www.facebook.com/jaromvogelillustration
Tumblr:
blog.jaromvogel.com
1. What's your story? Where are you from?
I am from Utah. I've always loved drawing but my dad was a dentist, and I kind of planned on following in his footsteps. I took a lot of pre-dental courses in college alongside Illustration stuff. I got pretty far into it before realizing I would hate being a dentist and deciding to just pursue art. My dad taught the pre-dental class at BYU though, and he used my teeth to make a plaster copy for his students to practice on. I think you can still buy a model of my teeth from the BYU bookstore if anyone is interested!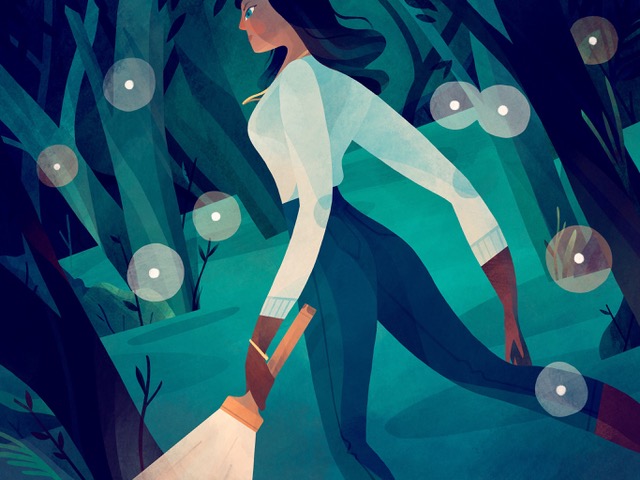 2. Tell us about your aesthetic.
I try to make my drawings innocent and elegant. I like strong shapes with interesting (but hopefully not distracting) texture. I especially enjoy taking something that you wouldn't usually think of as graceful or streamlined and kind of exposing that side of it, if that makes sense. Things don't always turn out that way, but I like it when they do.
3. What is your favourite medium and why?
Tricky question—I love acrylic, but it takes more effort to get set up, and is much more tedious to work in the style I want, plus it's really hard to photograph the end result, so I end up drawing digitally most of the time. Lately I have mostly been using Procreate on an iPad Pro. Highly recommended.
4. What is your artistic process like?
I think as an artist you can either be really talented, or really patient. I am the patient kind. I usually draw a stroke and undo it many times before I'm happy with it (again, this is why digital is nice). Other than that, my process is pretty normal—I draw a sketch, refine the sketch, and then finish it. The refining part is the hardest for me. Whether I'm working with paint or digitally I tend to do a lot of masking to get clean edges on my shapes. It's a lot easier digitally, but I like the way it turns out with paint.
5. Who and/or what inspires your work?
Other artists (I love Jon Klassen, Carson Ellis, Bernie Fuchs), outdoors, life in general, music, books, movies, color— everything I guess?
6. What role does art play in your life? How does it change the way you view the world?
It's a messy relationship between my life and my art. Very intertwined. We probably shouldn't get divorced.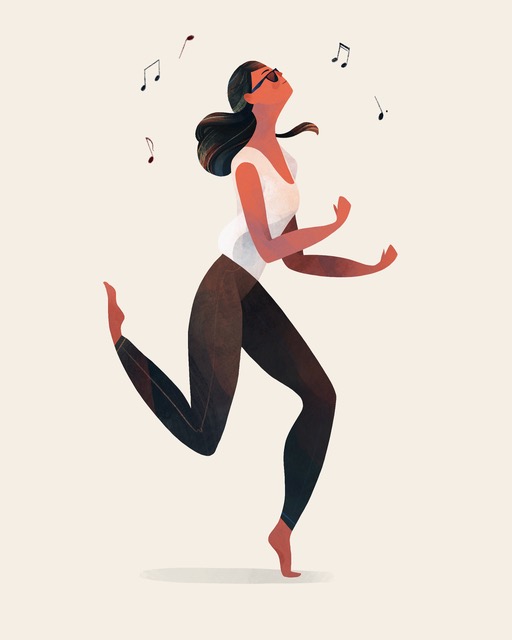 7. Where did you study?
I graduated with a BFA in illustration from Brigham Young University.
8. Where do you see yourself in five years? Working in an agency?
Ideally doing mostly children's books along with some other freelance jobs.
9. What about in ten?
Same thing I guess, but hopefully doing a better job?
10. What do you hope to achieve with your art?
I don't have any great vision for it, I guess I would just like to make people smile occasionally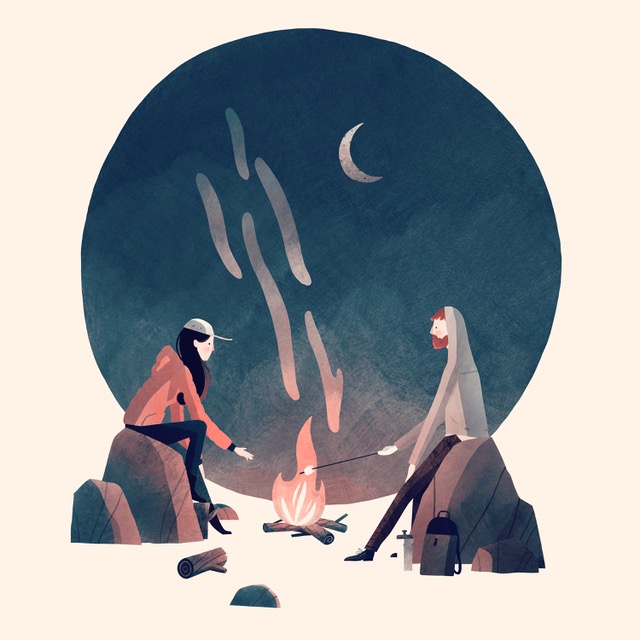 11. Now, tell us a little more about you as a person: what is your favourite food?
Depends on the day, right now any kind of Indian Curry sounds good. I also love Thai and Mexican. And ice cream—does that count as a food?
12. Favourite book?
East of Eden by John Steinbeck, though I also love Catch-22 by Joseph Heller.
13. Favourite genre of music?
I bounce back and forth between folk and electronic/dance stuff. I am a die-hard Sufjan Stevens fan.
14. What are your hobbies?
I do some coding on the side, though I rarely finish anything. I did make my own website from scratch though. I am a pretty big computer nerd, though I don't like most games much.
15. If you weren't an artist, what would you be?
Probably some kind of engineer or something. I like making things.