Instagram:
@jasevansillustration
Facebook:
www.facebook.com/Jasmijnevansillustrations
Behance:
www.behance.net/JasmijnEvans
Website:
jasmijnevans.myportfolio.com
1. What's your story? Where are you from?
I'm a dutch illustrator, living and working from my own studio in Utrecht. As long as I can remember I was always drawing and making art and knew from a very young age that I wanted to work as an illustrator, as my father and grandpa were always drawing and I was inspired by them. My father's side of the family is from Wales and we visited it a lot when I was a kid. It was there that I became inspired by animals and nature, and this is something you can now find in my work as an illustrator.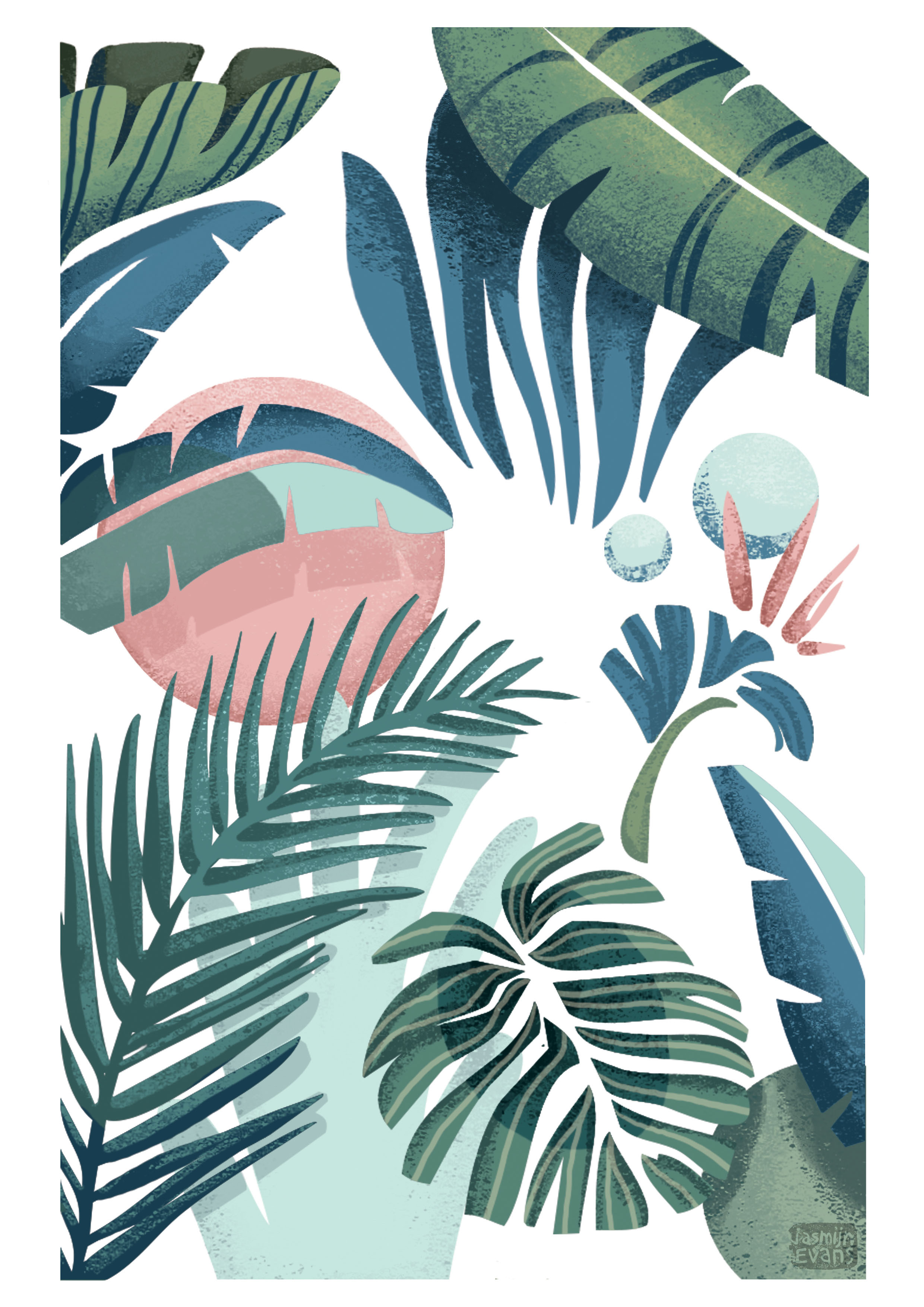 2. Tell us about your aesthetic.
I'm inspired by nature and animals, and like to use a lot of color in my work. I think this also has to do with the fact that I watched a lot of Disney movies, I was fascinated by the backgrounds and the way they used colours, for example the way they do in sleeping beauty, it's sort of realistic, but if you look at the trees you can see that they are very stylised. This combination inspires me!
3. What is your favourite medium and why?
I often draw in photoshop, I like to experiment with all kinds of brushes and effects to create something new. I often try to search for an digital/analog effect, so you cannot see by which medium it's made. A good example is this illustration: Korean tiger. Now its up to you to figure it out if it's digital or analog ;)!
4. What is your artistic process like?
Before I start an illustration I need to be inspired by subject that triggers me, such as the recent planet discovery in space for example. I don't sketch on paper but do the sketching directly in photoshop. There I feel no boundaries, and can directly adjust the composition if something does not feel quite right. It's gives me the opportunity to sketch quickly. While I'm sketching I'm also figuring out the colours already, I change it until it feels right (color wheel is always a big help!).
5. Who and/or what inspires your work?
I love to look at the work of other artists, not illustrators in particular, but also graphic designers, painters, animators and 3D artists. these give me lots of inspirations for my illustrations as well. It's nice to see a different perspective of in a way of creating art.
6. What role does art play in your life? How does it change the way you view the world?
I eat ,breathe and sleep art, haha. Art is in everything around us and I enjoy little things in everyday live, for example when I'm making a cup of tea I will take a look at the packaging, or when I'm going into town I will enjoy all the beautiful buildings I come across in Utrecht. It's all made by a creative who wanted to make the world around us better and more beautiful :).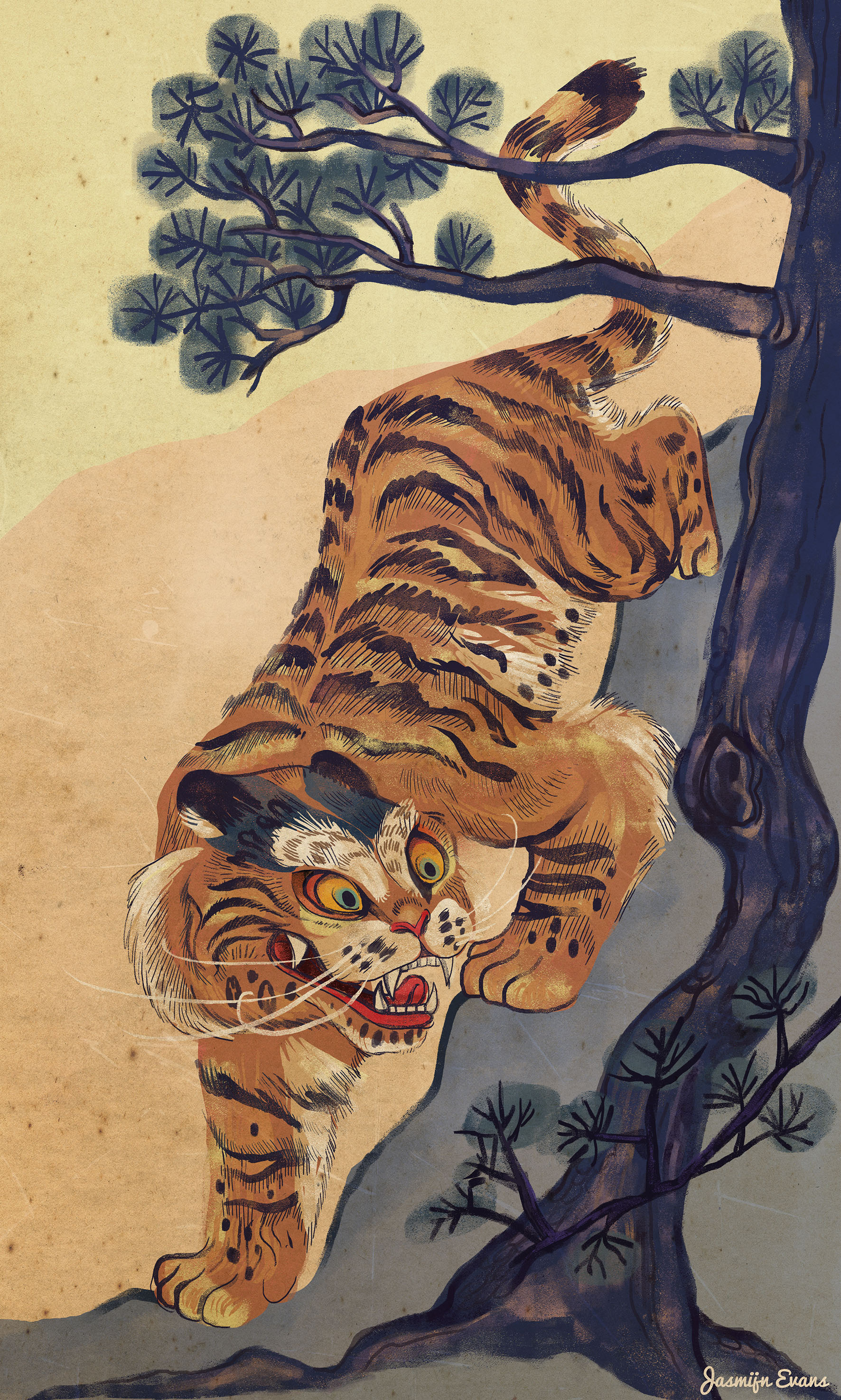 7. Where did you study?
I got my bachelor's degree in design at ArtEZ academy in the Netherlands.
8. Where do you see yourself in five years? Working in an agency?
In 5 years from now I will still be creating illustrations and making some new friends and connections in the art world. Of course there's a lot to learn as I learn everyday. Can't wait to look and see what I do in five years time!
9. What about in ten?
In 10 years time I hope to own a small farm with a huge studio! So I can experiment with all sorts of mediums without having to worry of making a mess of my studio… haha. I really would like to make big paintings or like to learn to work with wood. Enough to do these coming years.
10. What do you hope to achieve with your art?
I want to let people look at life a little differently, and get them out of their daily routines and make them smile. I also want to make people think about certain subjects such as food and health, as I did through packaging design and painting a chalk-wall.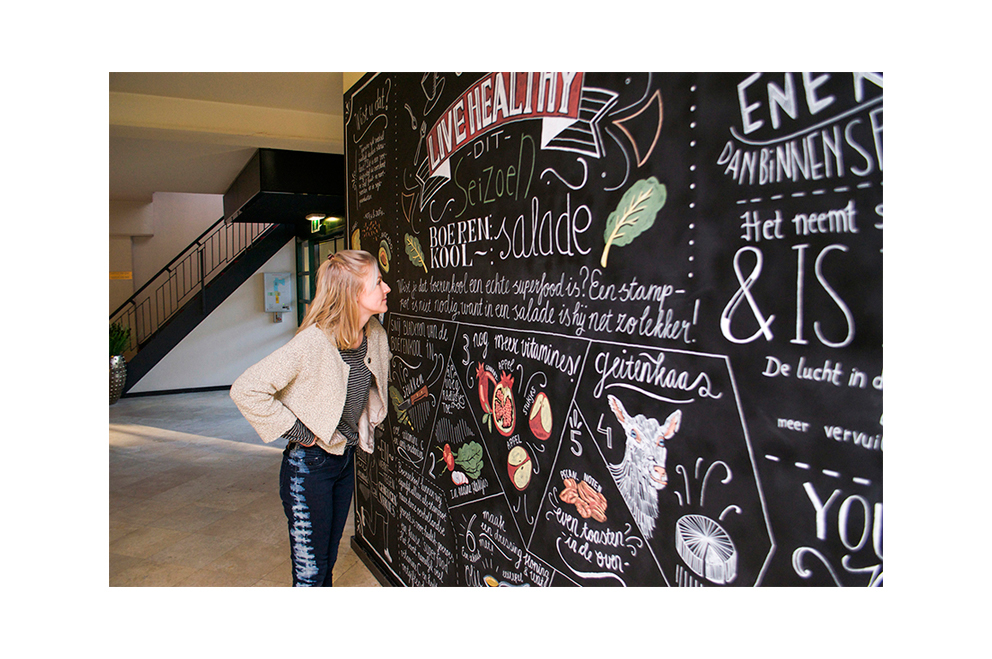 11. Now, tell us a little more about you as a person: what is your favourite food?
I'm a joyful person! Even more happier when I have a cat around :). I always get the best out of my days and try to make art everyday. I enjoy it very much when the sun comes out, and if not (In Holland we have long winters..) I can enjoy a cup of coffee in a cafe near by. I'm really into cooking and like to experiment with soups especially (because you can throw nearly anything into you want and it will taste good!). But if I could pick one dish it would definitely be tortilla's with guacamole!
12. Favourite book?
To be honest I don't read that often as I would like to, but if I do read it's always a si-fi or fantasy, as I love to discover unknown worlds.
13. Favourite genre of music?
I'm really into r&b while I'm working and film soundtracks when I'm ready to relax.
14. What are your hobbies?
I love to go to concerts with my friends, mostly r&b ones. I'm really into traveling as it is a big inspiration for my work. I also like gardening a lot, in the past years I have kept up a kitchen garden, and really enjoyed doing that.
15. If you weren't an artist, what would you be?
If I wasn't an artist I will probably be doing something with gardening or animals as I love to be outside.