Instagram:
@jasonlyon_
Website:
www.jason-lyon.com
1. What's your story? Where are you from?
Hi, my name is Jason Lyon, my Chinese name is 李金泽. I was born in Dalian, a nice coastal city in China and I moved to Wiltshire, UK when I was around 11. Now I'm a Falmouth University graduate and a freelance illustrator.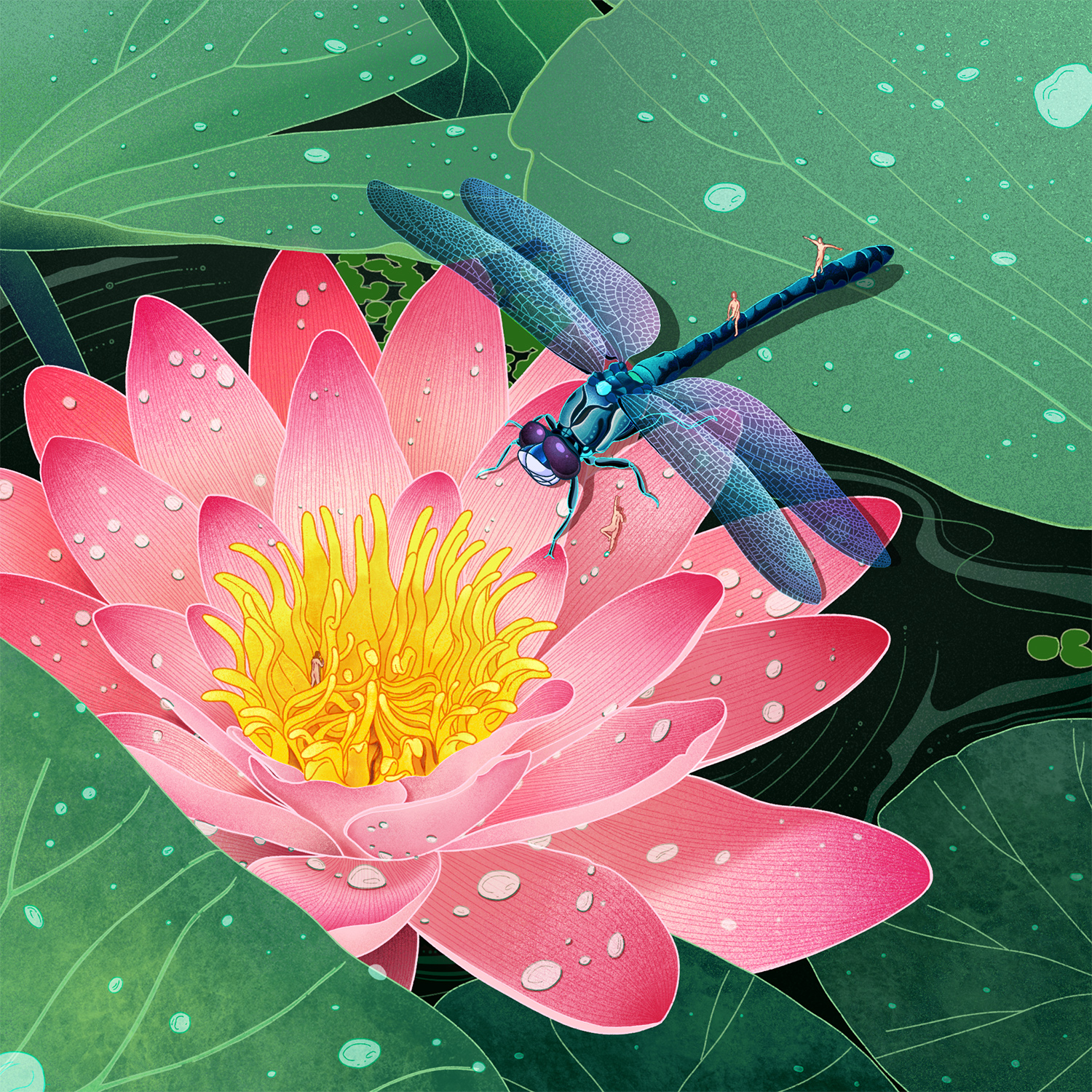 2. Tell us about your aesthetic.
My visual language is mostly inspired by the things I see, the beautiful colours and lines from the natural world, the unique concepts from films and the complex emotions from people around me. I often like to have some depth in my artwork, I tend to create a narrative for every piece of work I do, so for instance, a piece of editorial illustration is never just about the article, but something more.
3. What is your favourite medium and why?
I've adopted the digital process since my second year at university, and I've been focusing on improving my skills on that mostly. But before that, and occasionally now, I enjoy painting with acrylic paints on canvas, as well as using pens for some quick inky sketches (Might do Inktober this year! Probably not though…)
4. What is your artistic process like?
Whenever I have a brief I like to read it several times and usually, I would have a vague image in my head of what the outcome is. When I go into the rough/sketching stage, I would visualise that first concept, it usually ends up being the final piece, but when it doesn't I still have other ideas to fall back on, because I would usually create a few other sketches too. After the rough is approved, I then transfer it to my iPad using Procreate to finalise everything.
5. Who and/or what inspires your work?
I remember it was after I graduated from sixth form (high school), a family friend told me about Victo Ngai. She was this rising star in the illustration industry and she's from Hong Kong. For me, it was really nice to see an Asian illustrator doing so well and is being recognised globally for her talent. Another inspiration would be the natural world. I usually like to travel during the summer holidays when I was a student, and all the places I've been to, the fields, forests and mountains have really opened my mind.
6. What role does art play in your life? How does it change the way you view the world?
Art plays a vital role in my life. I've been practising drawing since I was 5, and that was back in China where art was deemed unimportant and at most a hobby. Ever since then, I've always been practising art, throughout secondary school and sixth form, art has always been a subject I chose. Art has allowed me to appreciate the beauty of the world, every detail of it.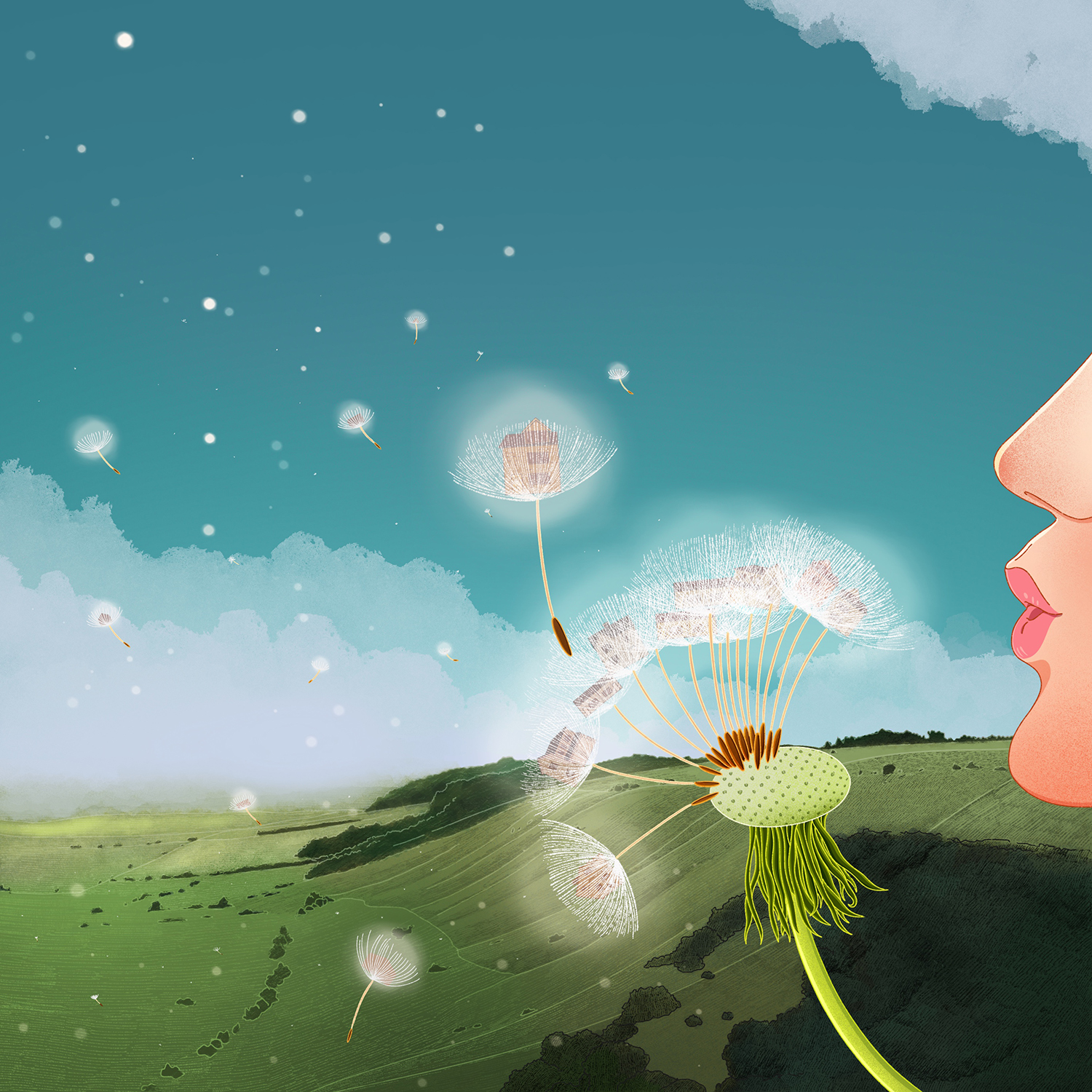 7. Where did you study?
I studied Illustration at Falmouth University and graduated this year (2019). Looking back, I'd say it's probably been 3 of the best years of my life. I've met a lot of likeminded people and had so many opportunities thanks to my tutors.
8. Where do you see yourself in five years?
My visual language will probably be different, I'll definitely be able to animate things! And hopefully, I would be a full-time freelance illustrator by then.
9. What about in ten?
I hope in 10 years I would be living comfortably. I'd like to have a place of my own. And I've always wanted a Shiba Inu and a cat. I'll still be improving my style I think. I really hate the idea of something being perfect, I think that there's always room for improvement and I hope I can always push hard and surpass myself.
10. What do you hope to achieve with your art?
I just want my art to make people feel good when they look at it.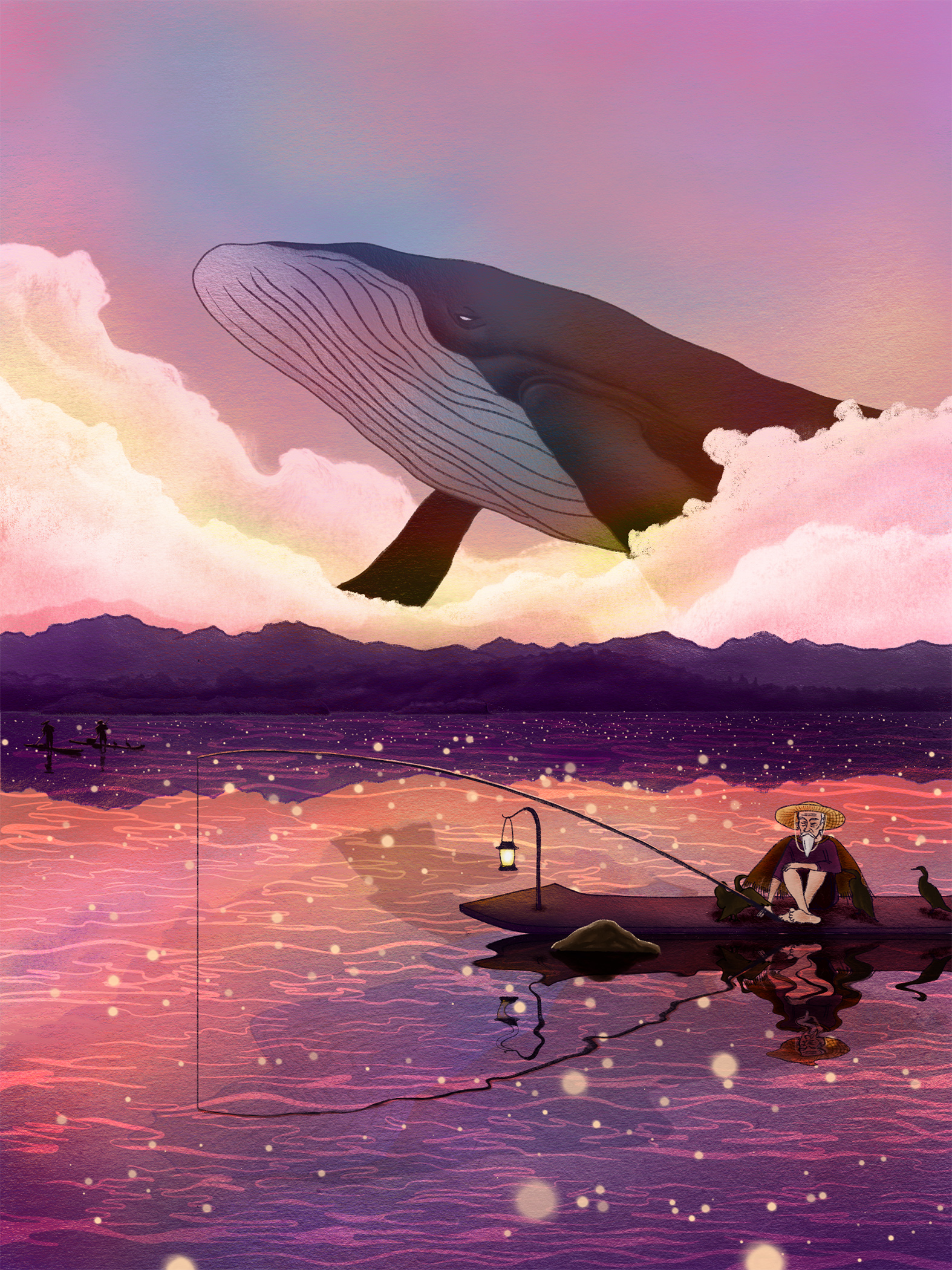 11. Now, tell us a little more about you as a person: what is your favourite food?
I love authentic Chinese food. It's partly what I love about travelling around China because each area has its unique flavours and techniques. But my absolute favourite is probably dumplings, it's something that my grandma and mum always make for me.
12. Favourite book?
I enjoy reading fantasy books like George R. R. Martin's A Song of Ice and Fire series and I've recently started reading Andrzej Sapkowski's series, The Witcher.
13. Favourite genre of music?
My playlist consists of a bit of everything but when I want to relax I listen to Ludovico Einaudi's piano pieces, they are sublime.
14. What are your hobbies?
I quite like going on walks to free up the mind a little. I'd go to the gym to work out the stress and I like to play video games.
15. If you weren't an artist, what would you be?
I'd want to be a detective or a psychologist perhaps?