Instagram:
@jaydeperkin
Twitter:
@jaydeperkin
Website:
www.jaydeperkin.com
1. What's your story? Where are you from?
I grew up in the southwest of England, and moved to Bristol to study illustration, I stayed there for another couple of years working freelance from a great collaborative studio, organising exhibitions and juggling a couple of part time jobs, then my boyfriend and I decided we wanted a change of scenery and we moved to Berlin, we lived there for just over a year. I moved back to the UK in March.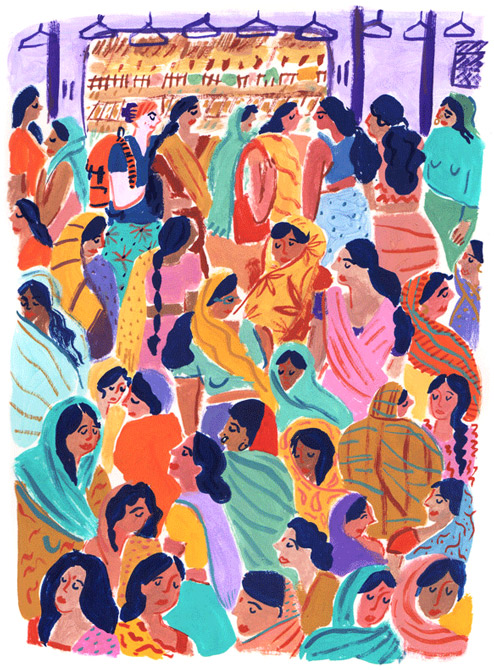 2. Tell us about your aesthetic.
I create painterly narratives using gouache and inks, my aesthetic is playful, colourful, but with undertones of sadness
3. What is your favourite medium and why?
Gouache paints are my number one babies, but I also like playing with clay and fabric and other mediums.
4. What is your artistic process like?
Very simple, but time consuming. I draw ideas out in pencil first, and when I'm happy, I hand paint it all, that's it, almost always all in one layer. It's a time consuming process, but having a final, real and tangible 'original' painting at the end of a project is very satisfying.
5. Who and/or what inspires your work?
Kate Bush
6. What role does art play in your life? How does it change the way you view the world?
I'm always trying to take inspiration from everything, turning human interaction and human experience into art. Which when I'm feeling inspired and I'm creating then everything is rosy, but when I feel like I'm running head first into a brick wall creatively, the world becomes a very frustrating place. I suppose that's what it's all about though, breaking through, or climbing over that wall to move forwards.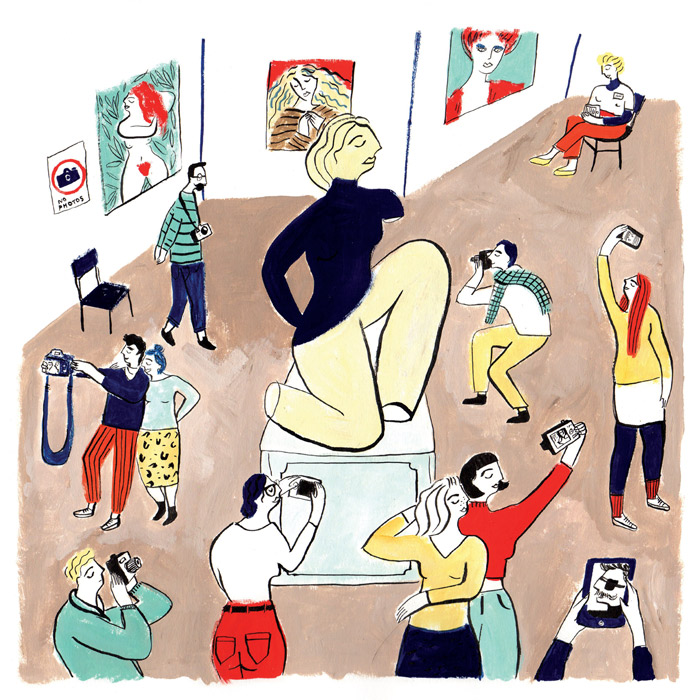 7. Where did you study?
I studied my art foundation at Exeter College, and then studied my BA in illustration at University West of England in Bristol.
8. Where do you see yourself in five years? Working in an agency?
Still being a freelance illustrator, but with some more clients under my belt, some more comics to my name, and hopefully a healthier looking bank account.
9. What about in ten?
Still being a freelance illustrator, but lots more published work, probably with a hunched back, larger bags under my eyes and more straggly hair. And maybe a cat.
10. What do you hope to achieve with your art?
I suppose if I can evoke some sort of feeling then I've achieved…. something. Lots of my work, particularly my recent personal work, deals with sadness and loss and grief and loneliness. And if someone else reading it is also feeling lonely or blue, then I hope that when they read it they realise that they are not alone. It's also a great therapy for me, so I suppose in a nutshell it's using my personal experiences to create narratives that are tangible for me, and relatable to someone else. I also like making little musical references in my comics, and I like it a lot when people pick up on them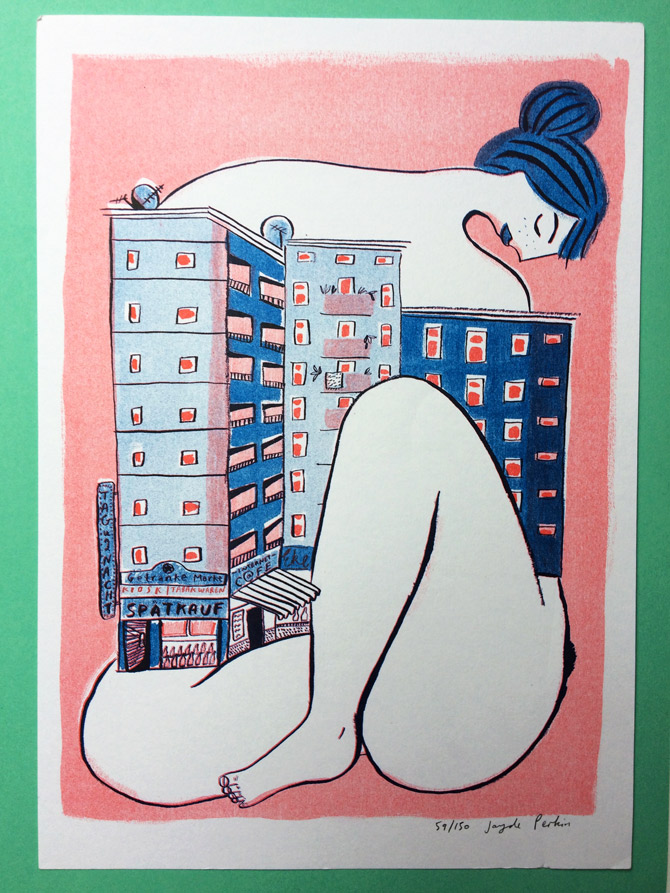 11. Now, tell us a little more about you as a person: what is your favourite food?
I LOVE spicy and salty and savoury snack foods. Bombay mix being my number one. And Japanese peanut rice crackers.
12. Favourite book?
Oh I don't know, too many. Probably 'The Outsider' (L'Étranger) by Albert Camus
13. Favourite genre of music?
That aisle in HMV that's called 'rock and pop', but it actually covers everything from Kate Bush to David Bowie, to Joni Mitchell, to Tom Waits, to Nick Cave to Pulp, to Talking Heads, to Patti Smith…. Also 6 music, is that a genre?
14. What are your hobbies?
Well even though drawing and painting is my 'job', I like to dedicate as much of my spare time as I can to making and creating. Then there's music, travelling, cycling, walking, reading, drinking beer with my friends, sometimes running.
15. If you weren't an artist, what would you be?
A mermaid, or a late night radio DJ