Instagram:
@jay.suk
1. What's your story? Where are you from?
I'm working as a freelance illustrator based in Seoul. I want to tell my story to others through my art works.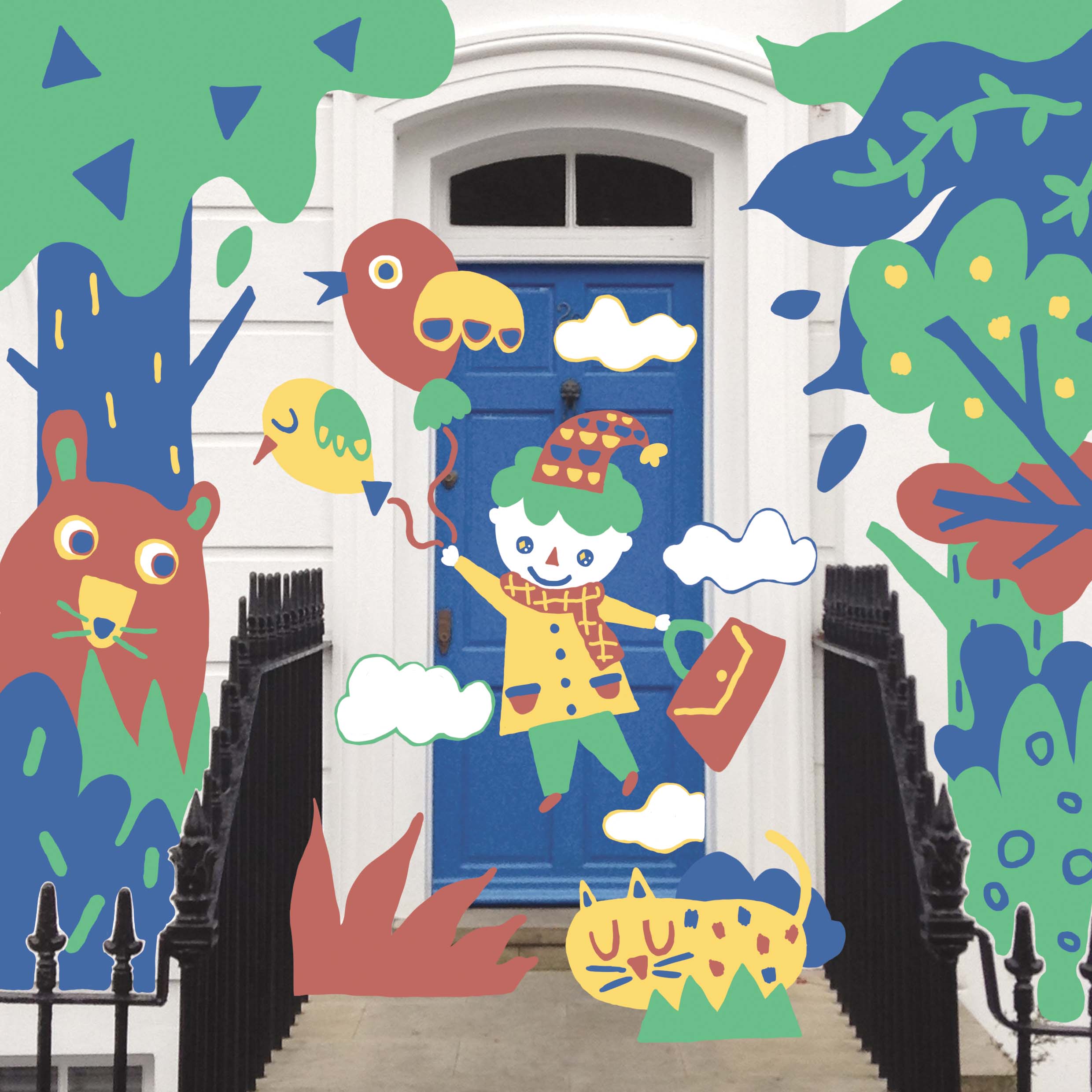 2. Tell us about your aesthetic.
I used to draw realistic and detailed but It's getting changed to focusing on simple shapes and composition since I want to anyone can understand my drawing easily despite fact of age or cultural differences.
3. What is your favourite medium and why?
My artworks are all digital works but I always start with a traditional way, hand drawing, because it can express my personality well. (It helps fluent idea making and natural shape drawings.) I use dry materials such as colour pencils, oil pastels which i like the most, are good for a initial idea stage.
4. What is your artistic process like?
when i start project, I go outside to walk around or cafe to get ideas. there are a lot of inspiring things outside such as building, people, trees(nature things)... After I get some rough ideas, come back to my studio and sketch with a pencil on a paper, then scan it for digital drawing
5. Who and/or what inspires your work?
literally everything that I face in my life (buildings, people, nature things, fine artworks, literature…etc). They give me a inspiration and make me want to reinterpret with my visual language.
6. What role does art play in your life? How does it change the way you view the world?
Drawing process is like therapy for me. When I get depressed and bored, (arts make my life better.)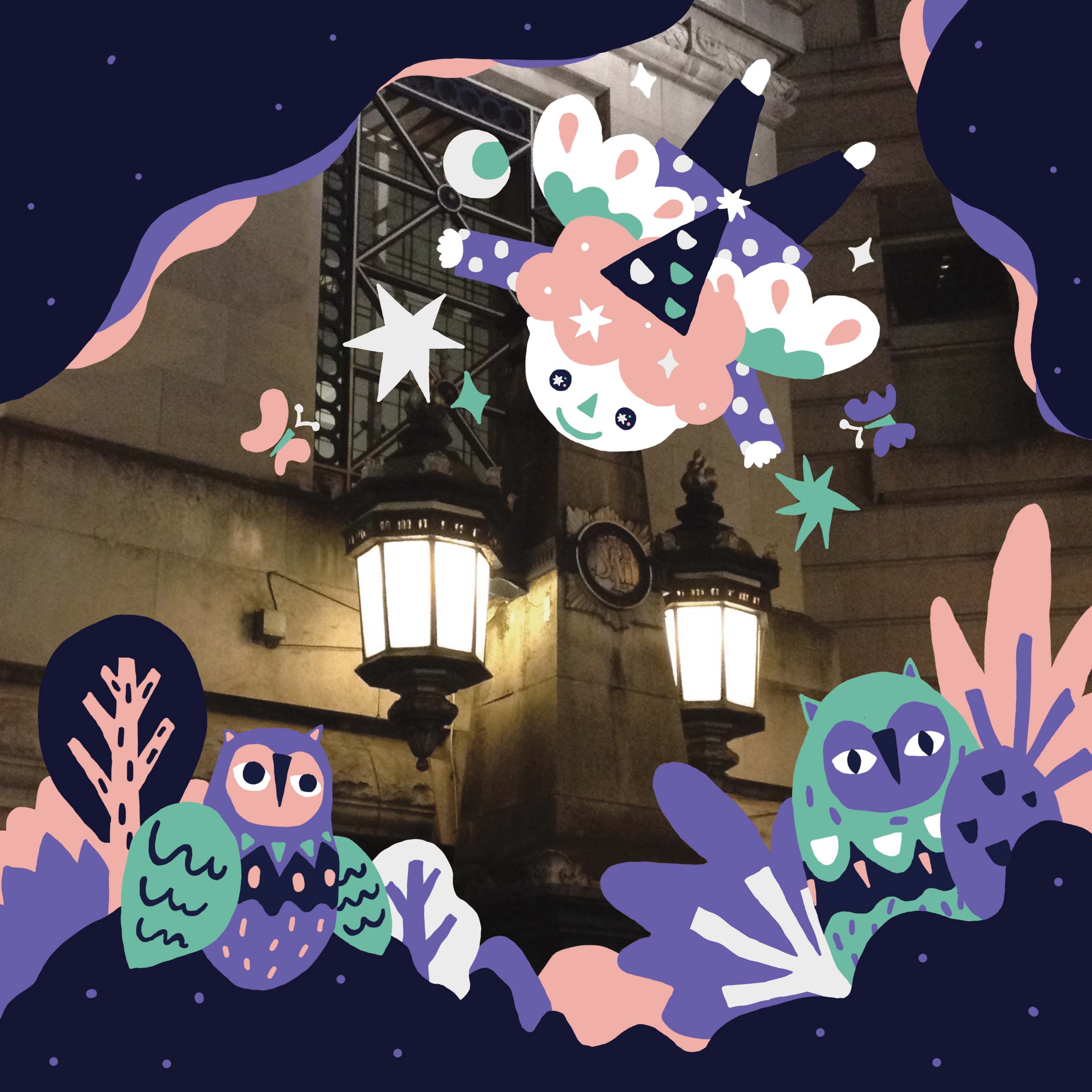 7. Where did you study?
I studied visual design in Seoul national university of technology.
8. Where do you see yourself in five years? Working in an agency?
In this time, I'm working on picture book illustration. but also I have interest in textile design which can be used for living design stuff. so after 5years later, I wish I can work on diverse design field not just only for picture book illustration.
9. What about in ten?
I hope I want to do something what i like and make me happy.
10. What do you hope to achieve with your art?
I want to be a stroyteller with my visual language. there are a lot of stories in my mind. and the world is full of interesting things which I want to reinterpret.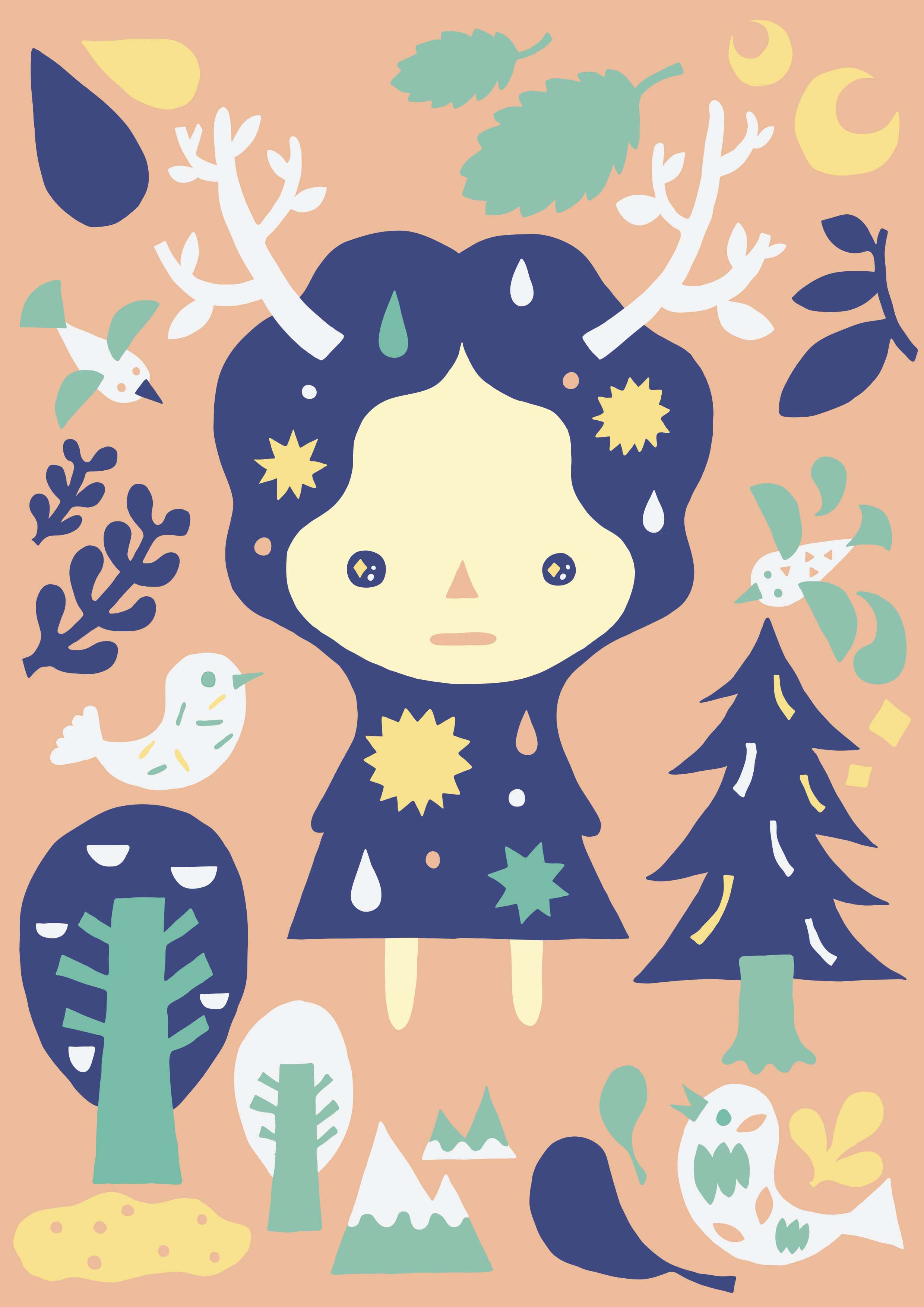 11. Now, tell us a little more about you as a person: what is your favourite food?
I like all the delicious food. if i have to pick the one thing, having a sweet(cake, biscuit) with coffee while i'm working is my favorite.
12. Favourite book?
1Q82, Kafka on the Shore,sputnik sweetheart by Haruki Murakami and classic literature.
13. Favourite genre of music?
modern folk rock
14. What are your hobbies?
swimming, jogging, traveling, reading.
15. If you weren't an artist, what would you be?
I haven't think about that. I always want to work on creative filed.