Instagram:
@jaywon_parc
1. What's your story? Where are you from?
My story is about men's fashion mainly, and sports, music as well. The various fashions from Street to Classic are always interesting. Also, I love sports like basketball and various culture from hip hop to jazz. I'd like to capture everything that I can feel energy or passion in my story. I am from Seoul, South Korea.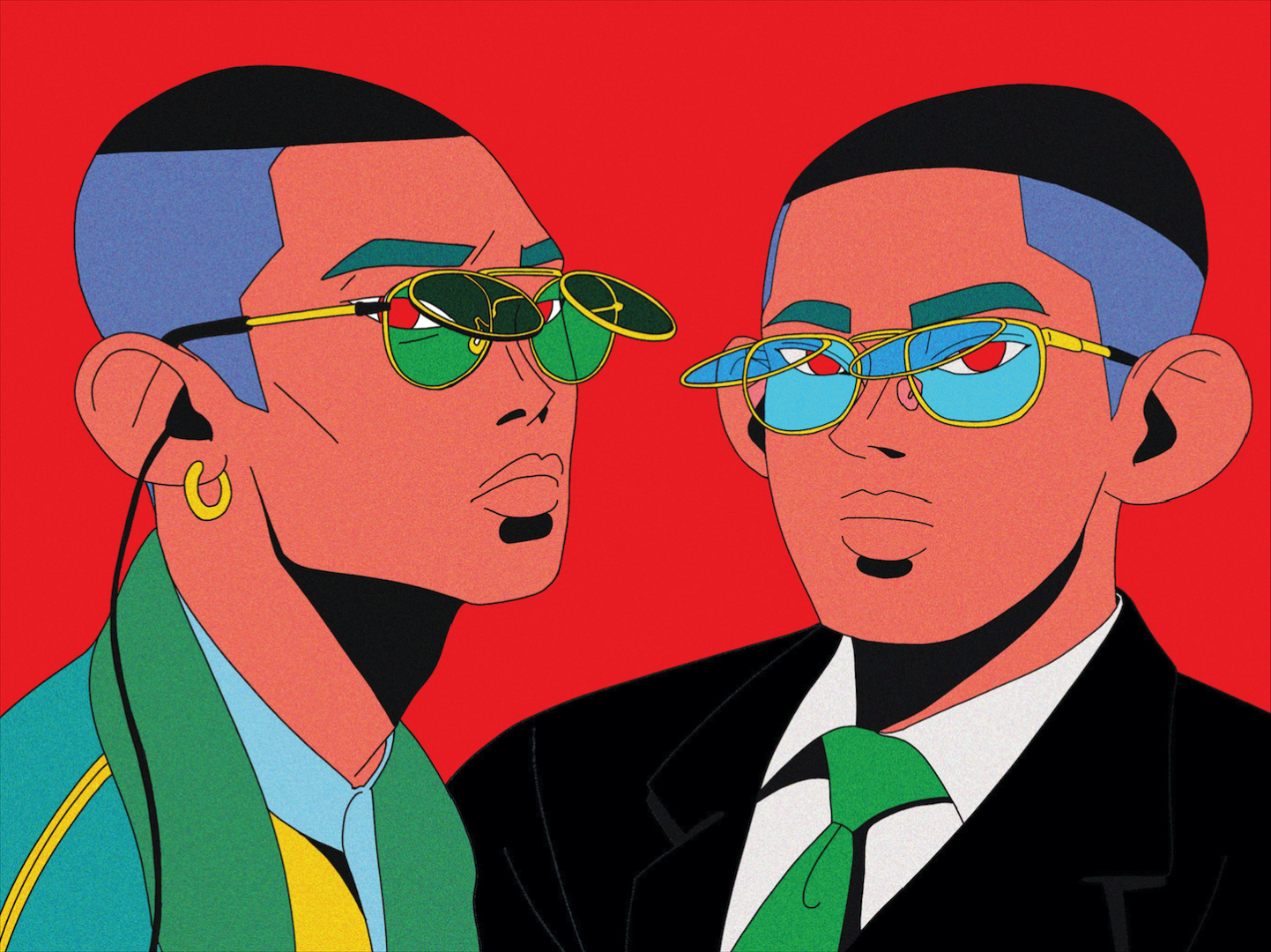 2. Tell us about your aesthetic.
I like to draw cartoons. Therefore, I really like lines that remind me of the lines of cartoons. These free curves, bright, vivid colors, the boundaries of Kitsch and Classic, like to express the ambivalence that everyone has. They're the driving force and story that makes me want to create a work constantly.
3. What is your favourite medium and why?
My favorite medium is Instagram. Fast, New, Fun, Communication. it's perfect.
4. What is your artistic process like?
I collect interesting images through web surfing or Instagram. And then choosing the most interesting image and imagine it more plentifully. after that, Other metaphors needed for imagination. additional images to be found and then embodied with sketch. My favorite tool is the iPad, so I usually start working with it.
5. Who and/or what inspires your work?
The attitude and energy of fashion-related images and sports. such as fashion snapshots, look book and sports star's play are inspiring.
6. What role does art play in your life? How does it change the way you view the world?
Art is my life purpose. It's like a lamp that reflects my life in any form. I love the word that art, poetry, music, love is all about the purpose of life. The world feels like a space full of poetry and artistic paintings.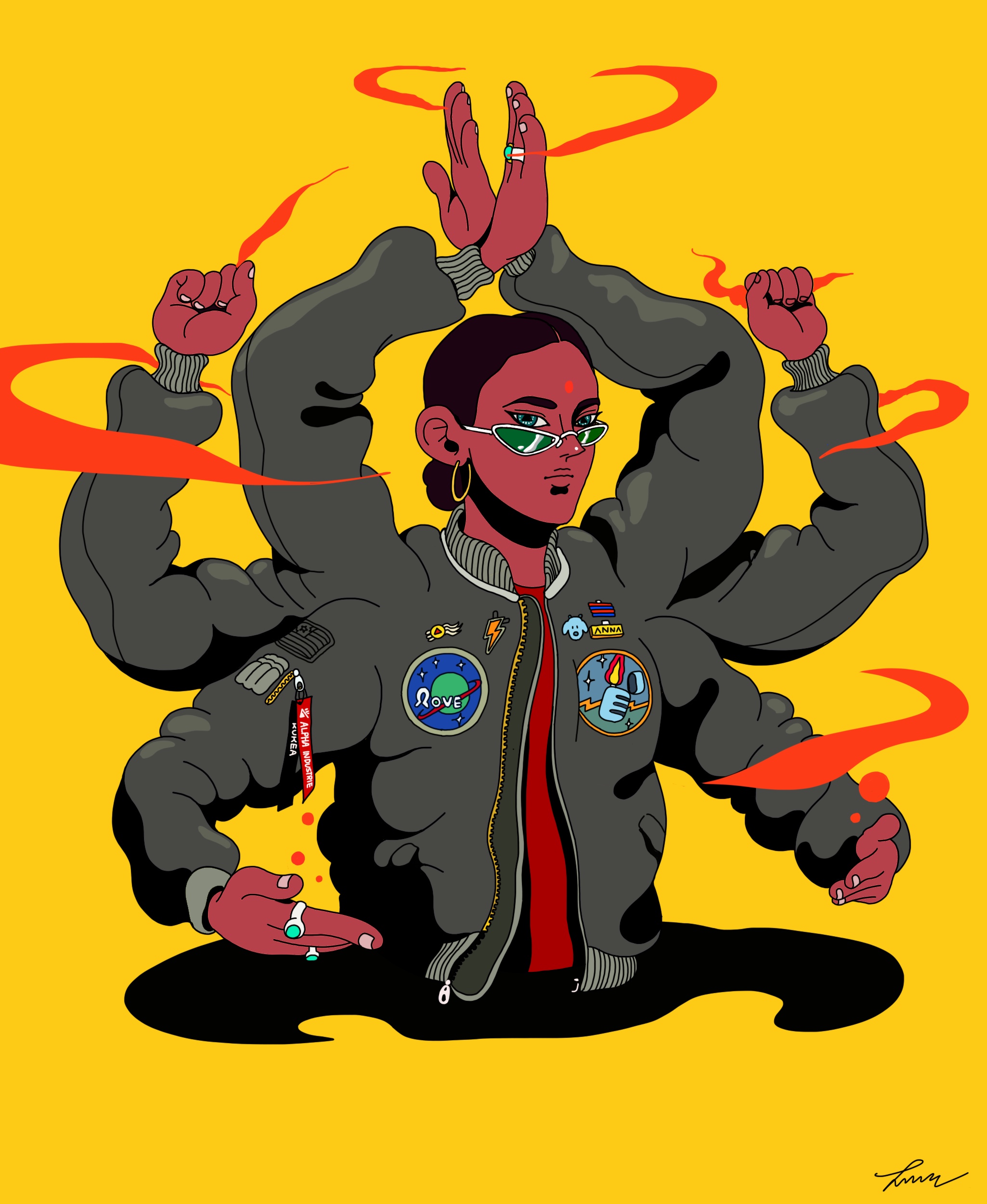 7. Where did you study?
School is meaningless. I learned a lot from studio colleagues who are animation directors.
8. Where do you see yourself in five years?
I think I'll be enjoying a world trip in five years.
9. What about in ten?
I can only devote myself to work after 10pm. Sometimes I am not able to afford to spend time on my work during the daytime and it makes me feel bad about not drawing a piece before I go to bed.
10. What do you hope to achieve with your art?
It's nothing new, but I want to do something better every day through work.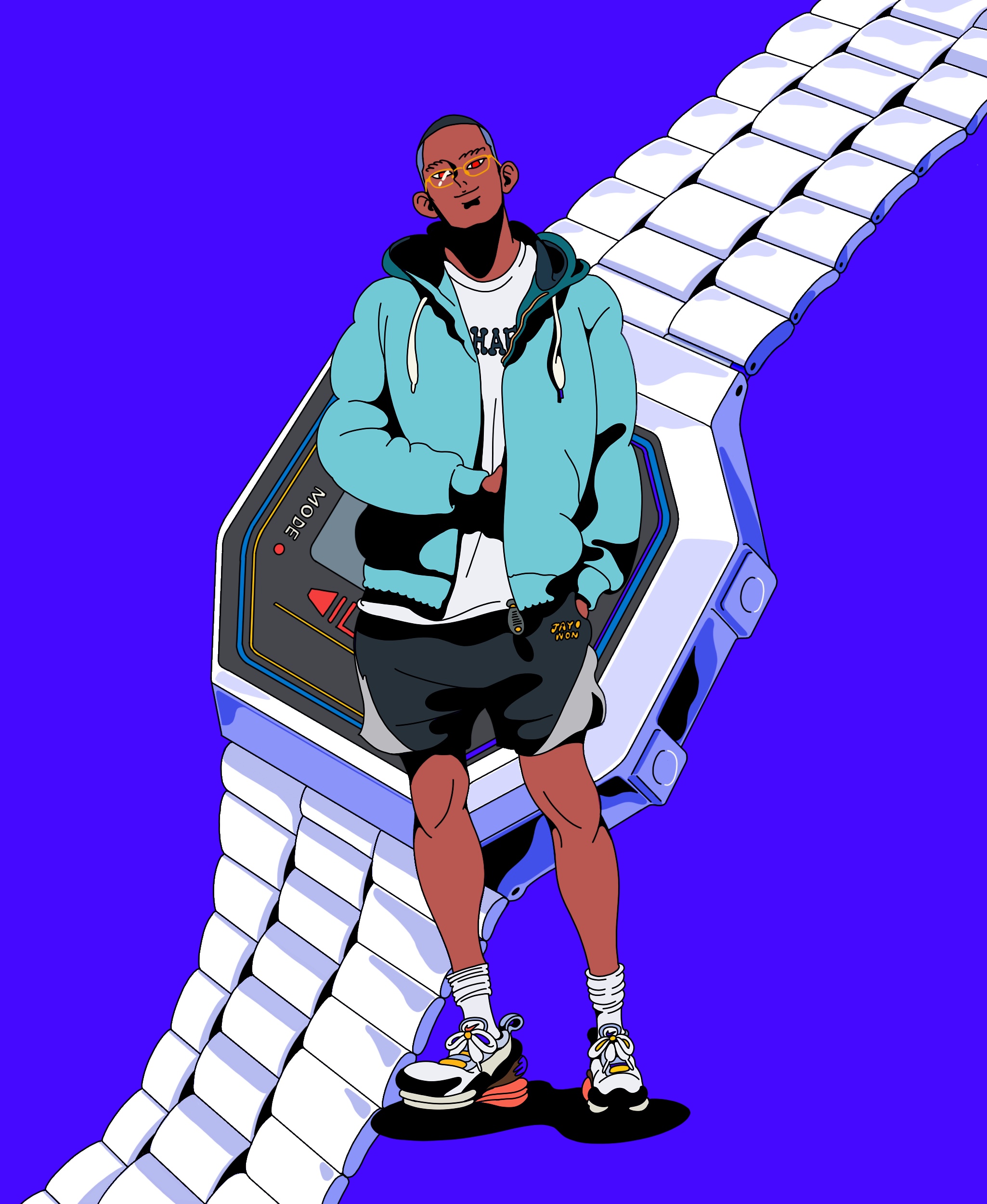 11. Now, tell us a little more about you as a person: what is your favourite food?
My favorite food is Korean style Kimchi soup.
12. Favourite book?
My favorite book is Old Man and Sea by Ernest Hemingway.
13. Favourite genre of music?
My favorite genre of music is Brit Pop and Old Pop
14. What are your hobbies?
My hobby is making ideas.
15. If you weren't an artist, what would you be?
I want to be a scientist.