Instagram:
@jctickle
Twitter:
@jesscotickle
Website:
www.jessica-tickle.squarespace.com
1. What's your story? Where are you from?
I grew up in Croydon, London and then in a little village in East Anglia. I originally wanted to be a fashion designer, but hated sewing, temperamental fabric and anything to do with being neat and precise. Instead I drew pictures of landscapes and illustrated stories for my little brother. At about this point I was encouraged to apply for an illustration course rather than a fashion design course. Safe to say it was a good decision. I've been a freelance illustrator for around two years now, working on children's books and experimenting with a combination of hand painted backgrounds and Photoshop which I share as often as I can online.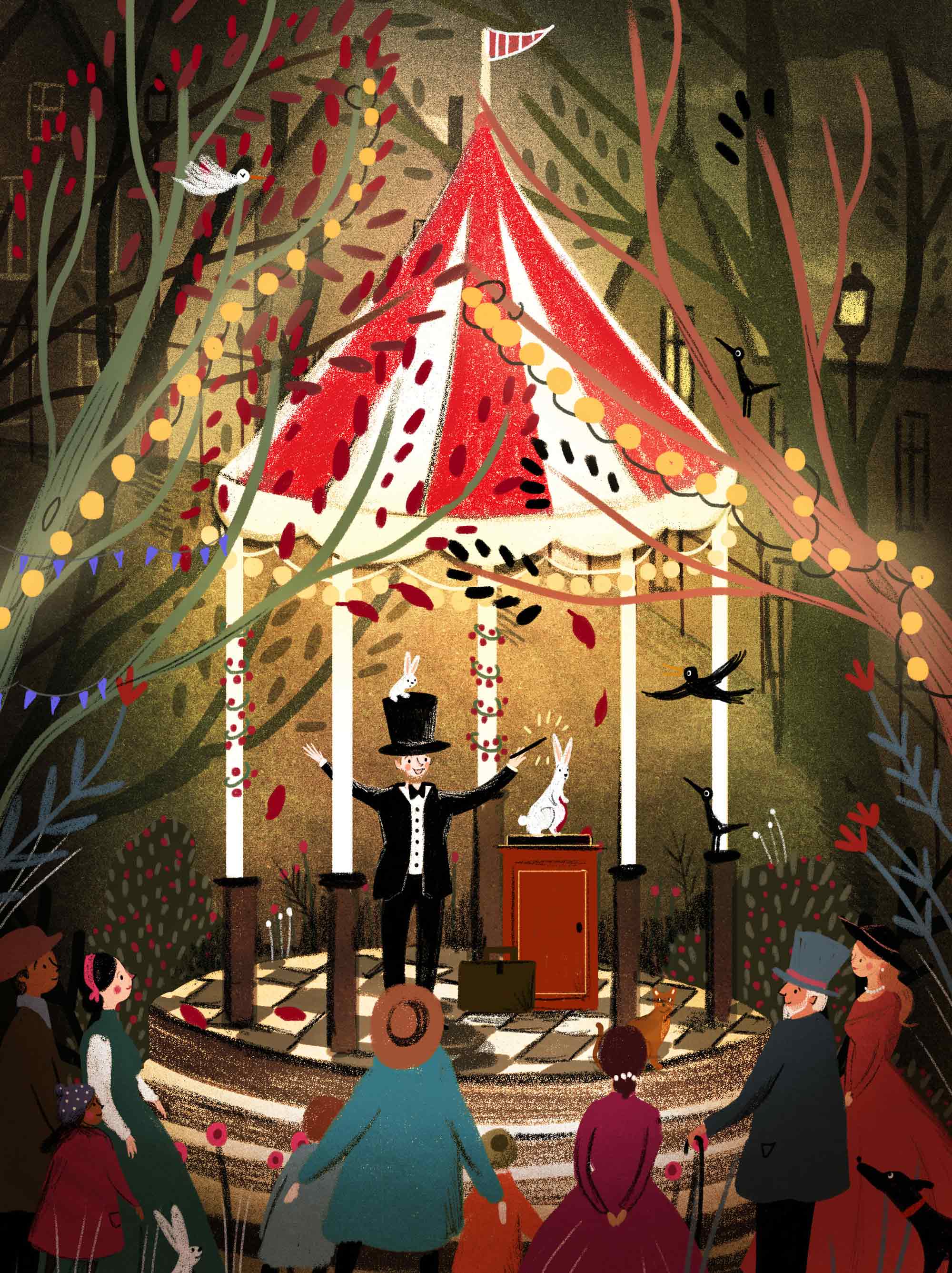 2. Tell us about your aesthetic.
I think it's a combination of all the things I really like. At it's core it's nature based; landscapes, plants, people, animals and the interaction of all these things together. I think there are also elements of folklore in there which is something to do with a need to tell a story in each piece.
3. What is your favourite medium and why?
The humble pencil! I used to work only in pencil and I still love it even with my graphics tablet and paintboxes. You can get so much detail with a pencil and I like the way the marks change just by switching the texture of the paper, it's so versatile- and you can carry it everywhere too.
4. What is your artistic process like?
It's really random and sporadic! In fact I never know what I'm going to draw until it's done, unless it's a children's book and it really has to be planned in advance. I'll often listen to music and just see where things go. There have been some really strange ones which seem to come out of nowhere. I'm not much of a planner, and I don't enjoy sketching things out first, I've had to really train myself to do that. My favourite part is always at the end, adding in light, texture and tiny details like birds and flowers.
5. Who and/or what inspires your work?
I love the work of so many artists, recently I've been in awe of Eric Ravilious and John Nash. I also get really inspired by textures especially from risograph prints and pencil crayons. I also love poems and songs and words in general.
6. What role does art play in your life? How does it change the way you view the world?
It's always been a very big part of my life. When I was very little I was painfully shy and would retreat to pencils and paper to feel better (I still do that to some extent now). When you work day after day drawing made up scenes and playing with colours on a computer, you see the real world differently. I've found I notice the colours more and more now. I especially like watching how the colour of the sky changes the colour of everything else. Without a doubt it makes you notice the smaller things.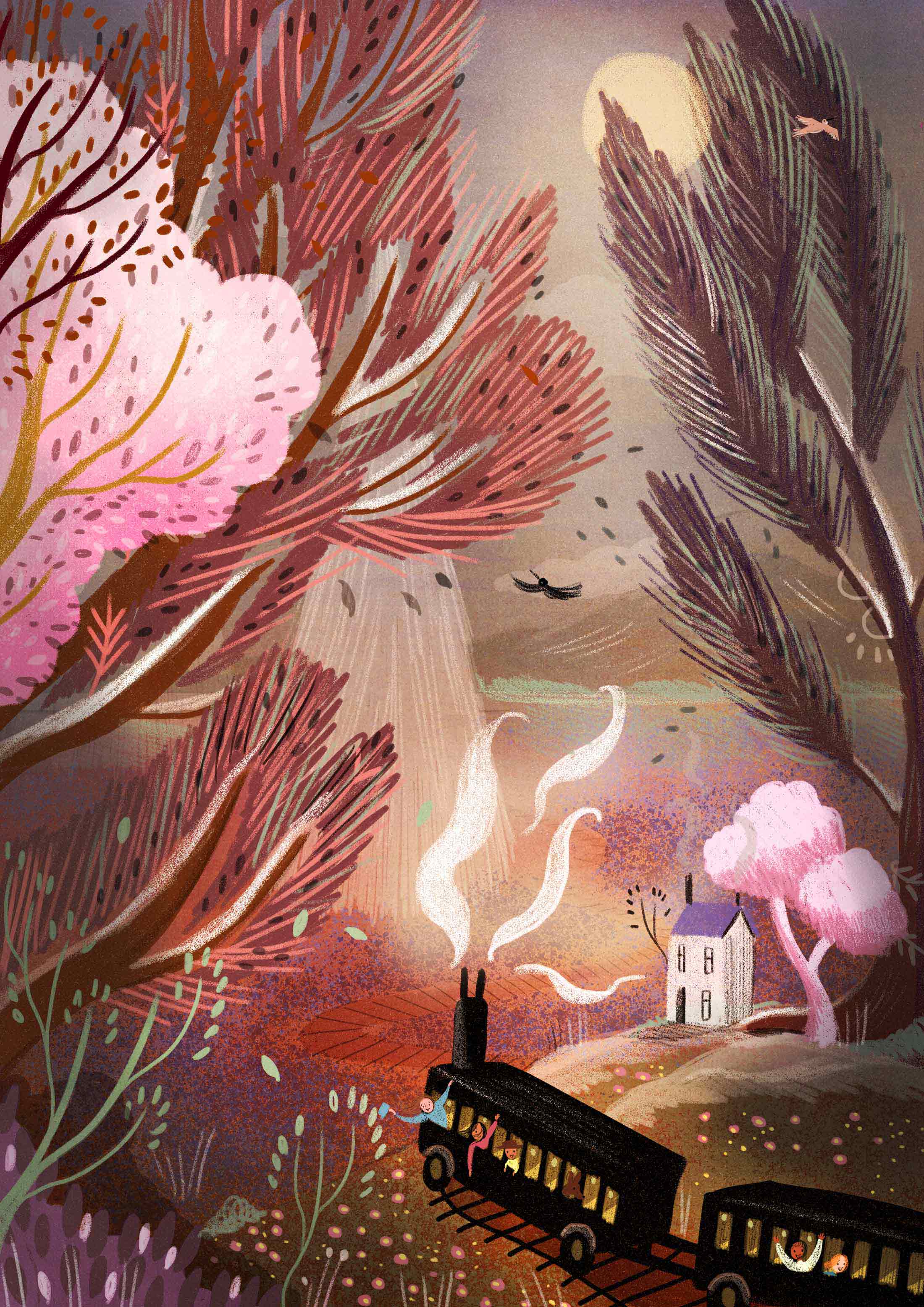 7. Where did you study?
Kingston University, London.
8. Where do you see yourself in five years? Working in an agency?
I'd like to have ventured out of children's publishing and into other areas. Picture books are always going to be where I feel most at home, but I really want to push myself into some other directions. I'd love to illustrate an article, a series of cards and take part in some sort of exhibition. One of the reasons I love being an artist is that you are never ever fenced in. You can go anywhere with it.
9. What about in ten?
In ten I'd like to have seen a bit more of the world, written a few more of my own books and have illustrated a big book of poems, that would be my dream job.
10. What do you hope to achieve with your art?
That it makes people feel something.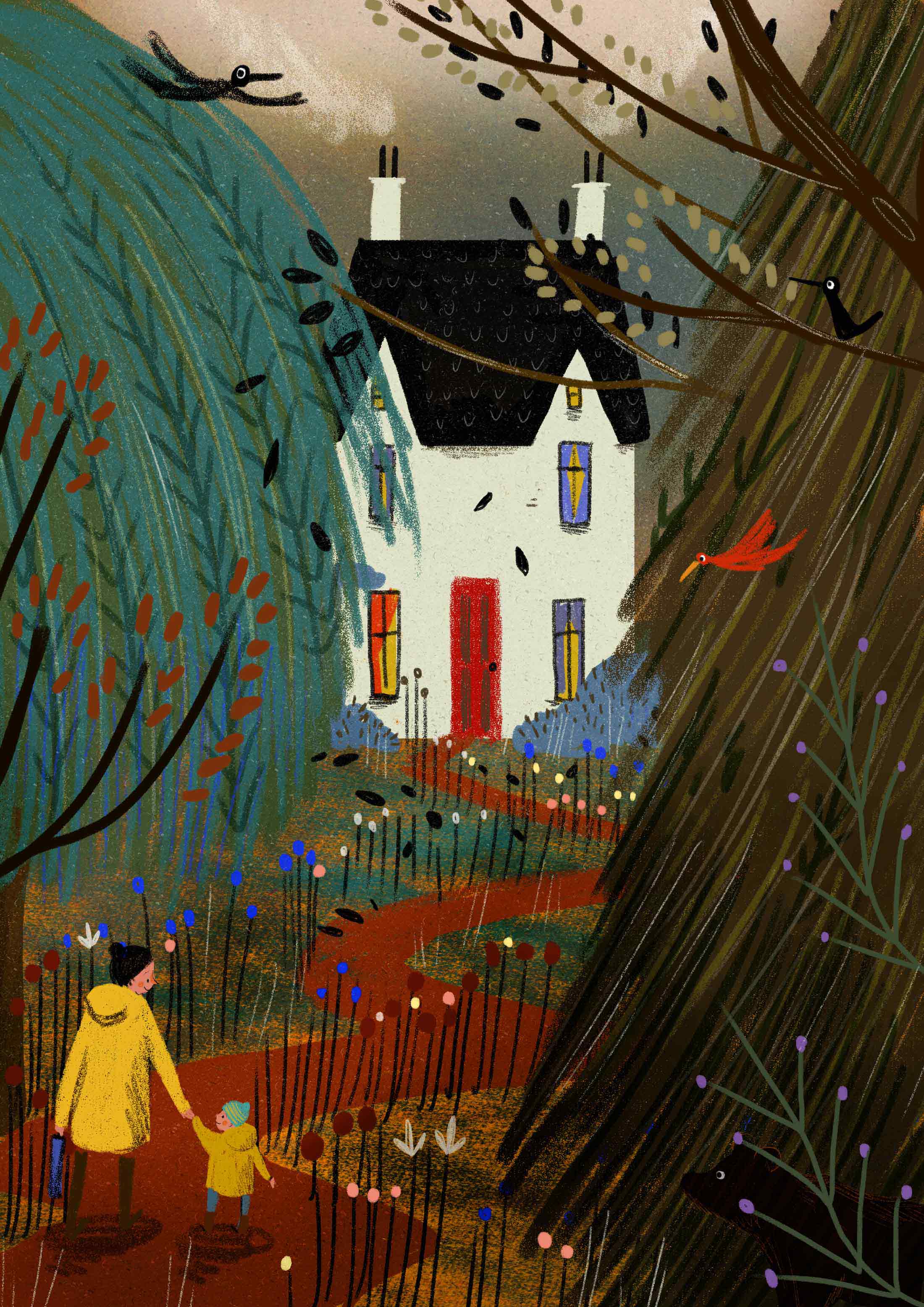 11. Now, tell us a little more about you as a person: what is your favourite food?
Definitely blueberries.
12. Favourite book?
Stardust by Neil Gaiman.
13. Favourite genre of music?
Probably folk music or anything with a guitar.
14. What are your hobbies?
When I'm not drawing, I'll be in London looking at the work of other artists and feeling very overwhelmed, or i'll be running because otherwise I wouldn't move much...
15. If you weren't an artist, what would you be?
Confused! Or maybe a psychologist.