Instagram:
@jdebbiel
Twitter:
@jdebbiel
Website:
www.debleeart.com
1. What's your story? Where are you from?
I'm Deb/Deborah Lee; I'm a Korean-American illustrator based on the East Coast. (Home is suburban New Jersey, and I attend school in Pittsburgh, PA) Previously, I've lived in Manhattan, Seoul, and rural Alabama. I'm not an illustrator or artist by trade, but I've been working outside of classes every day to "catch up", so-to-speak.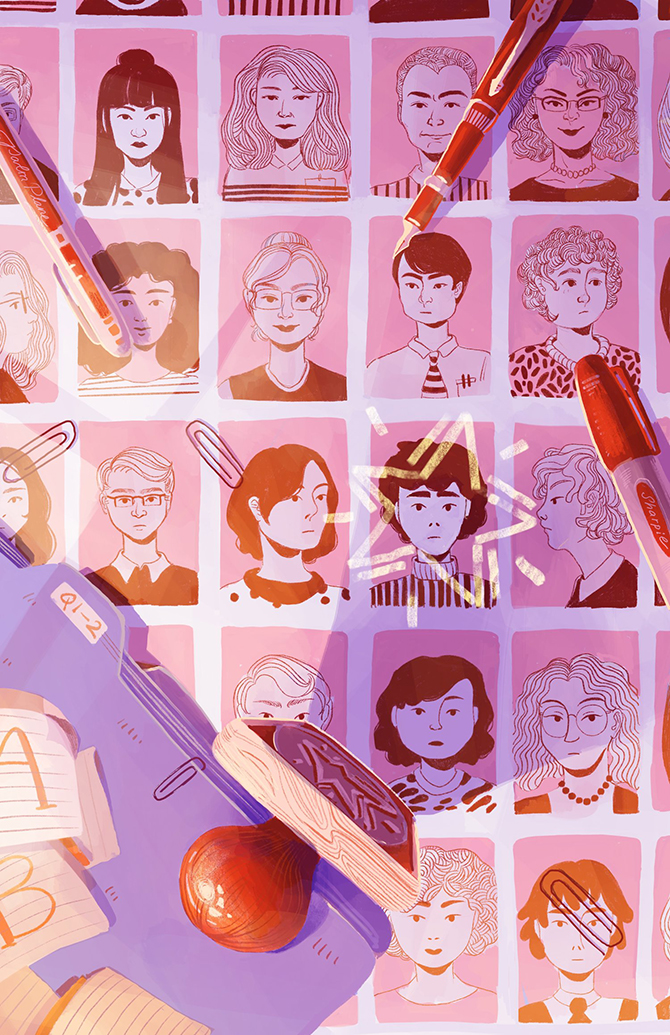 2. Tell us about your aesthetic.
I'm not sure what my aesthetic is! But I'm most attracted to hands, nature, organic and geometric patterns, animals, bright colors, and flowing lines. As of late, I've been messing around and have been going with my gut; that's why I have a mix of realism, shapes, and intricate line-work. Once in a blue moon, I'll produce work that combines all three.
3. What is your favourite medium and why?
For the past few months I've been working in colored pencil––I didn't realize how much I miss working in analog. Digital comes in at a close second.
4. What is your artistic process like?
Oh man, I'm still not sure because I've been switching so much. But it always begins with a thumbnail sketch on my iPad, expanding it maybe 100x to match my canvas size, and then drawing in the details. From there I'll color it in or do another layer of line-work, depending on what artistic approach I'm going into.
5. Who and/or what inspires your work?
I can't pinpoint one person, but I've been flipping extensively through Pinterest and illustration annuals, which are extremely diverse in voice. This is really useful to stay unattached to a certain illustration method.
6. What role does art play in your life? How does it change the way you view the world?
Art is a personal topic. The act of drawing has been at least a hobby since I was seven or eight, and from then, its role has evolved to become an achievement that I reach to satisfy myself. Eventually, I plan on becoming a full-time illustrator, which would mean I would need to balance this attachment with a self-sustaining business. Because I'm so inclined to grow in different methods, I've been more open to immersing myself in new artistic voices, from the incorporation of intricate typography to found objects. I don't believe there's a beginning or end to identifying what is or isn't art; everything is there for a reason.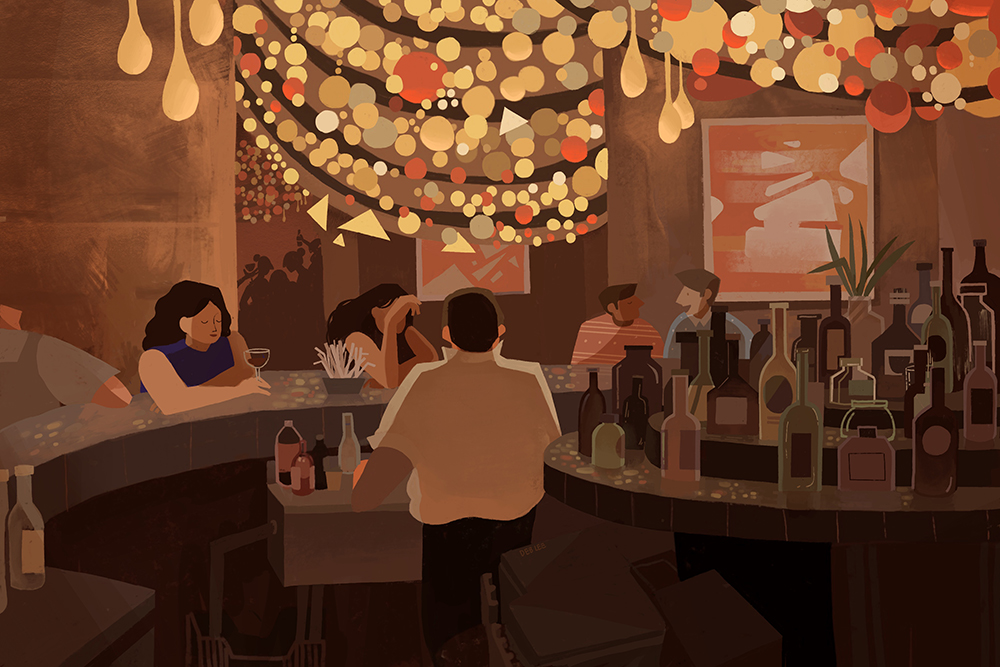 7. Where did you study?
I'm enrolled as a senior at Carnegie Mellon University's design program. For half a semester this year, I was a double-major in Human-Computer Interaction before I realized I wanted to focus on pure drawing and illustration.
8. Where do you see yourself in five years?
In five years I see myself working in the San Francisco Bay Area(where I'll be moving this summer) as a product designer or as an illustrator for digital products. In any scenario, I will have an adopted cat.
9. What about in ten?
In ten, I see myself moved back across the country with a masters degree in Illustration and––hopefully sustainably––working freelance for publishing and editorial.
10. What do you hope to achieve with your art?
I'll die happy if I know I've tried my best and challenged my boundaries.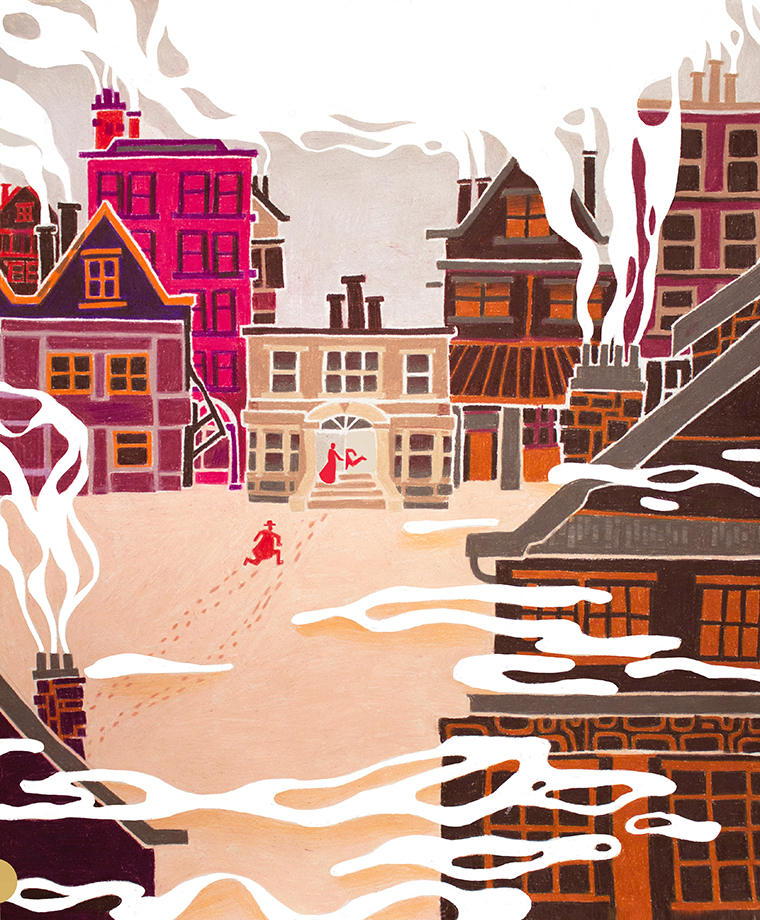 11. Now, tell us a little more about you as a person: what is your favourite food?
Spicy Rice Cake (떡볶이). I've lost count of how many times I cooked this for my friends.
12. Favourite book?
The Invention of Hugo Cabret by Brian Selznick. This partially-graphic novel played an enormous role in my initial pursuits of learning to draw.
13. Favourite genre of music?
I listen to an amalgam of genres––usually, my top artists include Nujabes, Phantogram, XX, Arcade Fire…and whatever Discover Weekly gives me.
14. What are your hobbies?
Running, high-intensity interval training (HIIT), bothering my housemate, photoshopping my friends.
15. If you weren't an artist, what would you be?
Probably what I'm studying right now––a designer. Art and design are very different disciplines, but with both these industries being so broad, there's some overlap. But if we're going beyond that, I would love to be a marine biologist.