Instagram:
@jellemeys
Carbonmade:
jellemeys.carbonmade.com
1. What's your story? Where are you from?
I'm Jelle. I was born and grew up in Sint-Niklaas, a not so big city in Belgium. After high school I went to study illustration in Ghent, a somewhat bigger city. By coincidence, I ended up living and working abroad the past few years. I've lived in Riga (Latvia), Malta and Prague (Czech Republic). Some months ago I decided to return to my roots in Sint-Niklaas, so that's where I'm now. For how long is unsure…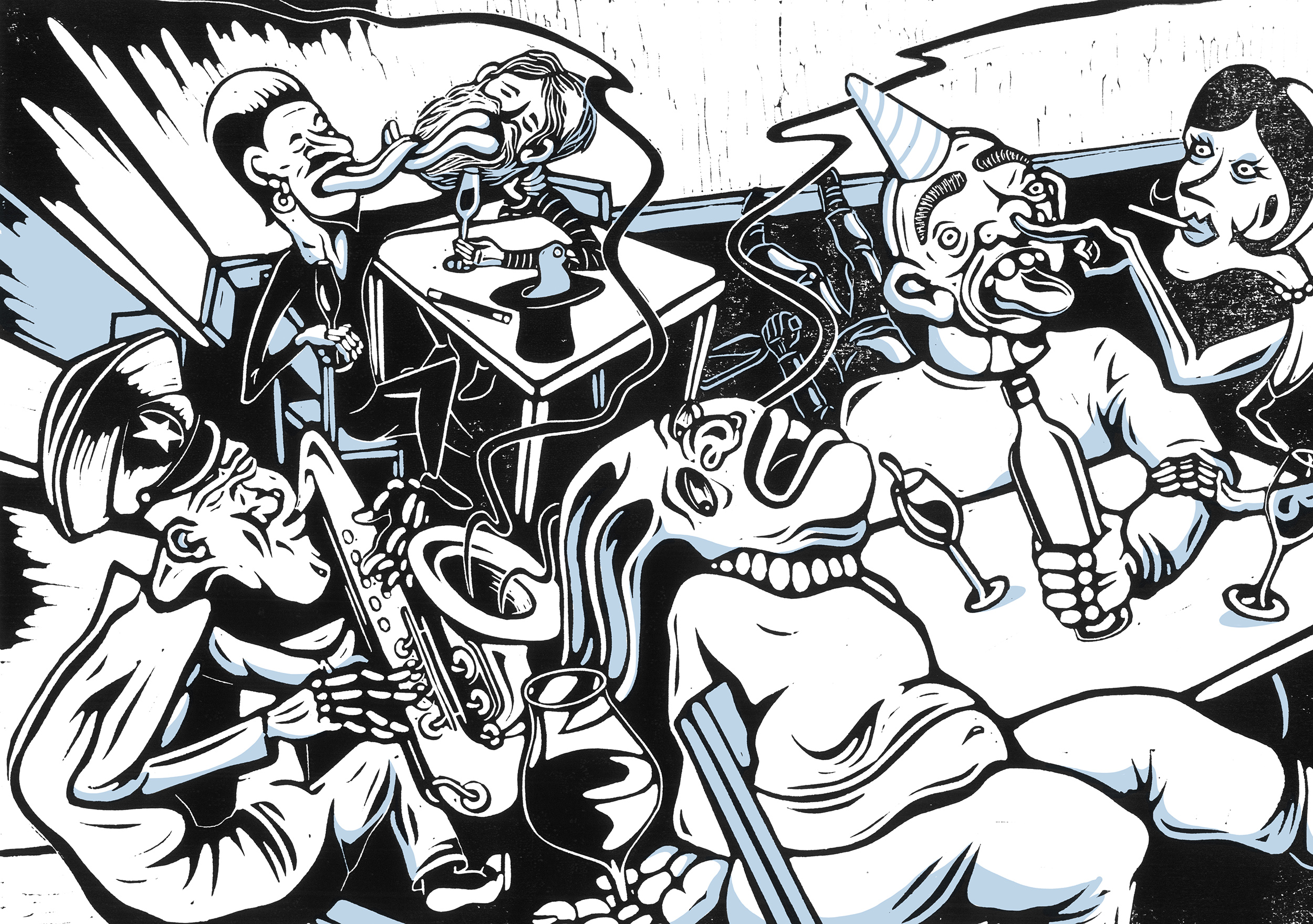 2. Tell us about your aesthetic.
I constantly switch between different styles, techniques and media. I guess I need that to stay sharp. Yet my work is recognizable as being mine, or so I've been told. Some typical features are the expressive faces and hands, twisted perspectives, a hint of absurdism or sarcasm, a feeling of nostalgia and a visible love for textures.
3. What is your favourite medium and why?
This is a difficult one, as I always switch between different media to keep things interesting. One medium I particularly love is lino cutting and printing. It usually comes with many hours of intensive labour, yet the outcome will be a surprise every single time. I like this influence of coincidence and the expressiveness of the medium.
4. What is your artistic process like?
This varies a lot too. Sometimes I draw tons of sketches and try out a dozen different compositions before I start working on the "real thing". Other moments I grab some old magazines, scissors, glue, paint, brushes, pencils and I discover where the process takes me.
5. Who and/or what inspires your work?
The paintings by the old masters Hieronymus Bosch and Pieter Bruegel never cease to fascinate me, as they are full of weird creatures, tiny details and funny little stories. Surely my love for comics has influenced my work as well. Amongst my favourite comic artists are Lorenzo Mattotti, for his brilliant use of colour, Daniel Clowes, for the strangeness of his universe, and André Franquin, for the joy he put in every line he drew. But most of my inspiration probably comes from everyday encounters, and from long walks in nature.
6. What role does art play in your life? How does it change the way you view the world?
Art is super important to me, be it visual art, music, film, theatre, literature… They all have something to offer, varying from support, over thrill, to joy or intellectual challenge. It can question the things we take for granted. But most important to me: It keeps reminding us that not everything we do should have a clear purpose.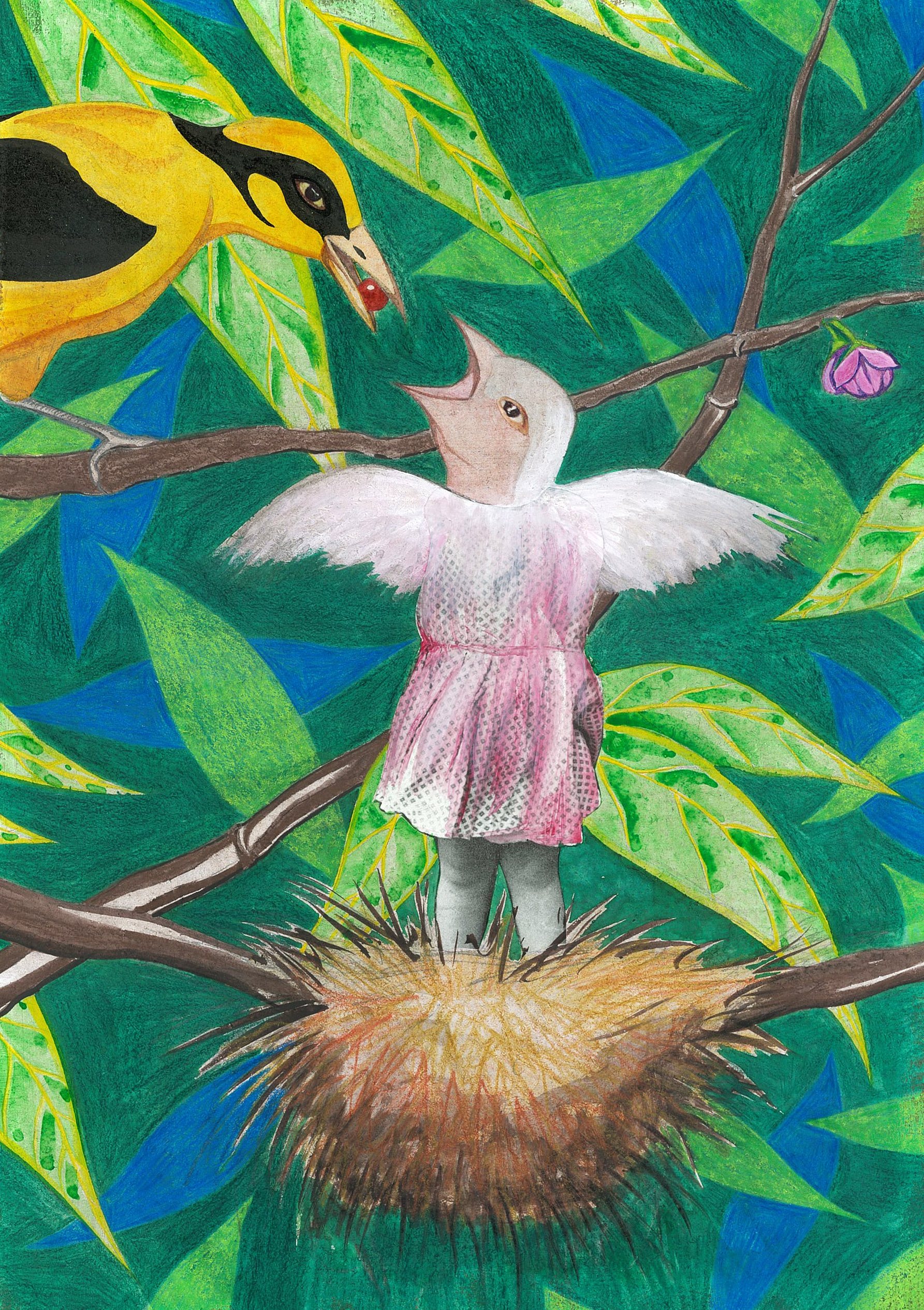 7. Where did you study?
School of Arts Ghent (Belgium), where I got my Master in Illustration.
8. Where do you see yourself in five years?
Up to now, my life has already taken so many unexpected curves, that I gave up on thinking any further than three months ahead. Within 5 years I'll hopefully be making a decent living from illustrating, drawing, painting…
9. What about in ten?
Building my own wooden cabin in a remote forest, maybe?
10. What do you hope to achieve with your art?
I hope to grasp people's attention, to make them slow down and give my work a closer look, and in the best case, to somehow touch them.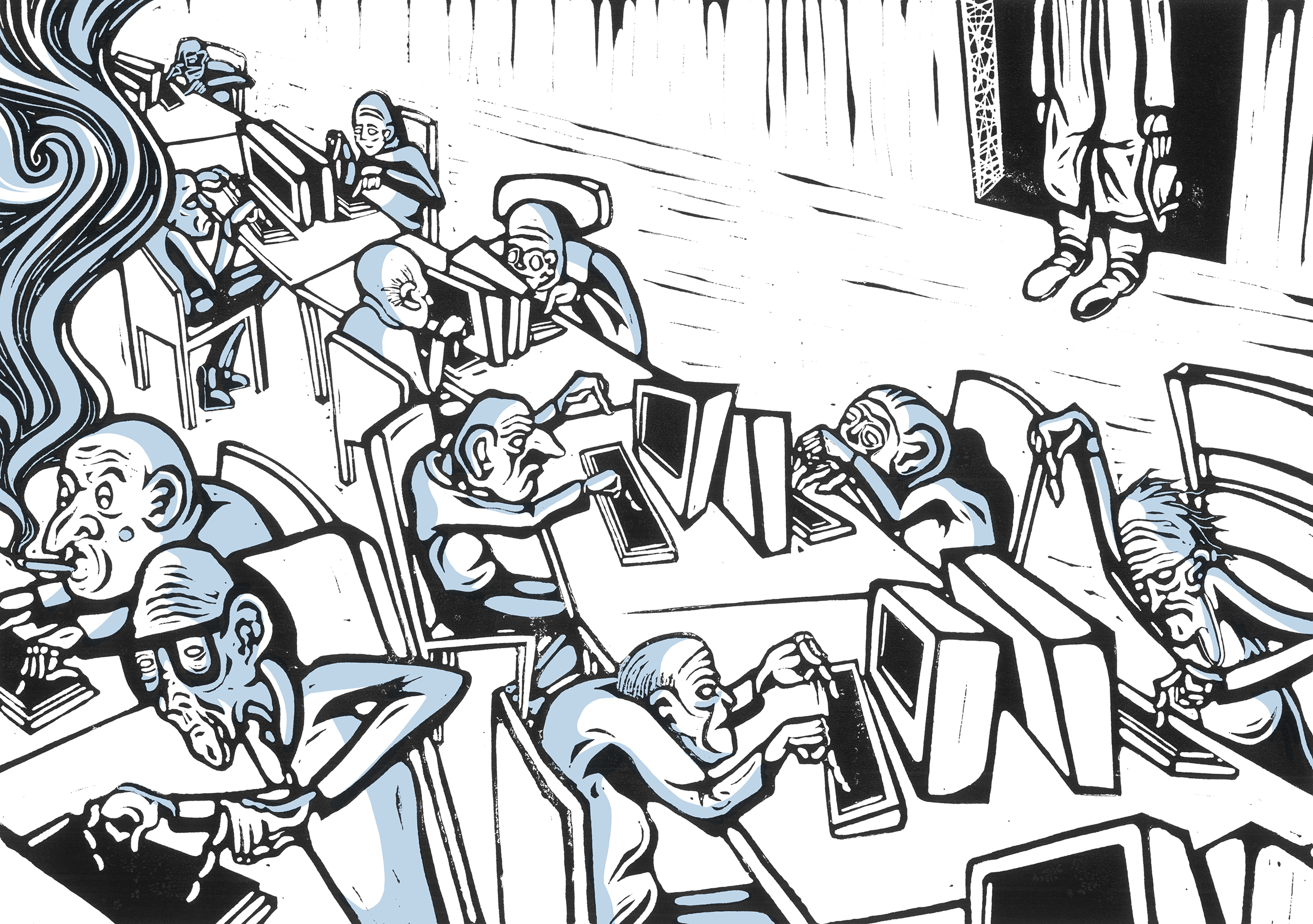 11. Now, tell us a little more about you as a person: what is your favourite food?
Erm, I really enjoy all kinds of food. Pasta dishes or savoury pies are always appreciated. I do have a favourite vegetable though: leek.
12. Favourite book?
Brave new world.
13. Favourite genre of music?
That changes from one day to the other, depending on my mood or the weather.
14. What are your hobbies?
Drawing, painting, creating… (obviously) Walking, there is nothing that puts me so much at rest as taking long walks in nature. Going to theatre. Travelling.
15. If you weren't an artist, what would you be?
Lost.