Instagram:
@jenicekimm
Website:
www.jenicekim.com
1. What's your story? Where are you from?
My name is Jenice Kim, a Korean-Canadian illustrator, currently in Providence, RI, USA. I grew up in Seoul, Korea and Vancouver, Canada–two very different cultures and environments.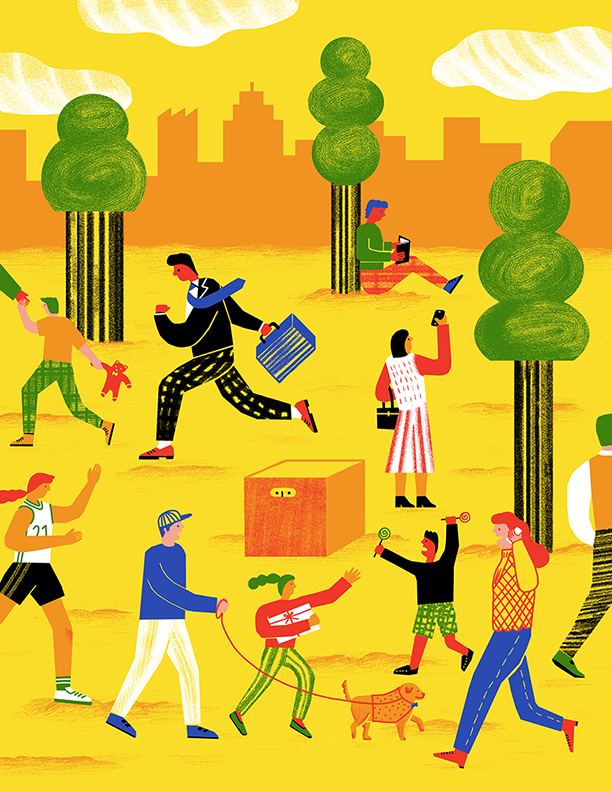 2. Tell us about your aesthetic.
I love playful shapes and bold colours. Balancing between abstract and figurative images, I like to create my illustrations to tell a story/feeling effectively and directly.
3. What is your favourite medium and why?
Overall, I like to compose my work as a digital collage combining different elements together. I'm comfortable working digitally––it gives me a lot of chances and freedom to try different possibilities quite quickly. I love to work with my hands whenever I can though, especially when I'm sketching ideas and making prints and paper collages.
4. What is your artistic process like?
My process is usually simple–I start by writing as I brainstorm possible ideas. Then as I sketch different ideas, I find the solution to communicate the idea. I'm open to experiment with different mediums/ideas and sometimes allow spontaneity to come through my process.
5. Who and/or what inspires your work?
Almost everything is an inspiration I'd say... from the environment I'm in to the last conversation I overheard. I like discovering neat souvenirs, collecting postcards, and finding inspiration within unexpected moments...noting down poems and word-plays, and finding colours and shapes in architecture and nature. I also love looking at poster and book cover designs, traditional textiles, toys, and sculptures.
6. What role does art play in your life? How does it change the way you view the world?
I've always loved making and creating things since I was young...trading drawings with friends and creating worlds with origami. Art has been a way for me to express my thoughts and discover my own understandings of this world–people and places and stories in between. It's amazing to see how there are so many different ways and platforms to create, whether it be through music, art, design, etc. Through creating my own work and appreciating other works of art, I've grown a deeper understanding of myself and people and things around me. It's always exciting to create something new and learn new things from it too.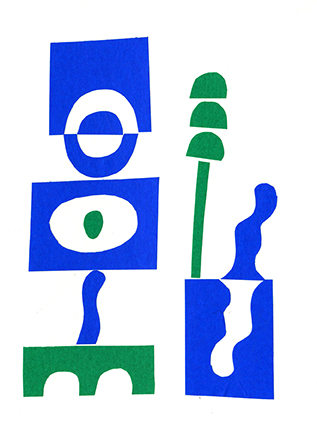 7. Where did you study?
I'm currently finishing my last year at the Rhode Island School of Design (RISD).
8. Where do you see yourself in five years? Working in an agency?
I could be working as a freelance illustrator, collaborating with designers and other creatives on exciting projects!
9. What about in ten?
Hoping to have travelled to different places around the world and still working on exciting, fun projects. I have no idea where I will be, but I know I'll continue to be creating something.
10. What do you hope to achieve with your art?
Making nice things that brings a smile to people is always something I love to do. But beyond that, I hope to create work that people can resonate with on diverse stages and outlets and show how they can look at the things around them in many different ways.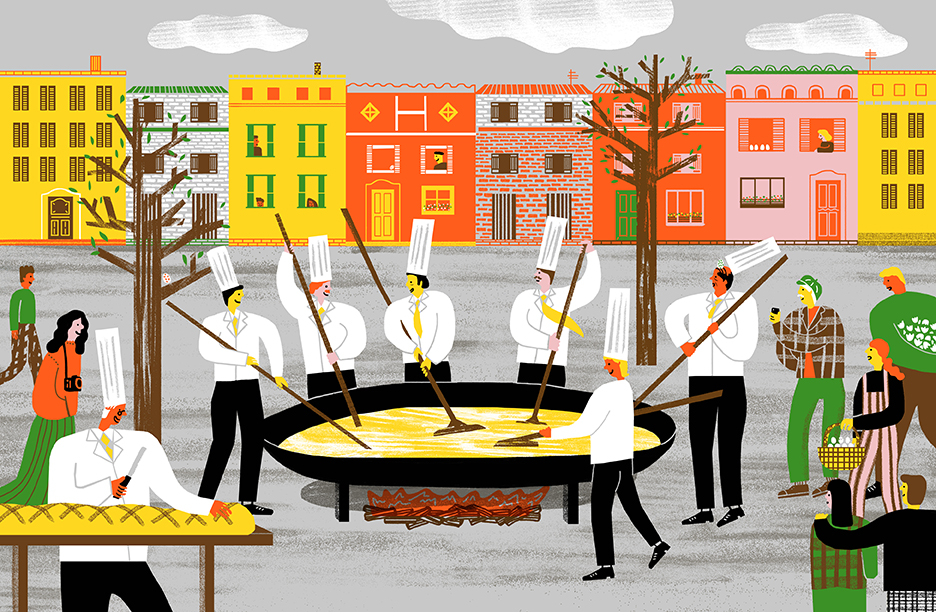 11. Now, tell us a little more about you as a person: what is your favourite food?
I love Korean food! which I've grown up with...and also love pies. with ice cream:)
12. Favourite book?
Not sure if I have a favourite...I'm not a huge reader, but I love books–especially art/design books. Recently I've been going though "Picturing and Poeting" by Alan Fletcher. If I had the time, I would surround myself with books and read/flip through them all day.
13. Favourite genre of music?
I listen to all genres of music, but mostly indie pop/rock and original soundtracks.
14. What are your hobbies?
Watching good films with friends is always nice. I love discovering beautiful books, ice-skating, from time to time–baking, and also whenever I get the chance–traveling.
15. If you weren't an artist, what would you be?
Full-time florist and a part-time traveller.