Instagram: @jenlyn_davis
Website: www.davisjennie.com
1. What's your story? Where are you from?
Hey! I'm Jennie Davis, I'm a motion designer and illustrator based in Toronto (although by mid-summer I will be in Hamilton). I've been animating for about 10 years and recently started to push harder to develop my illustration portfolio. I have always loved to draw but have always felt uncomfortable putting my work out in the world. But this year I decided to just go ahead and unleash my illustrations and see what happens.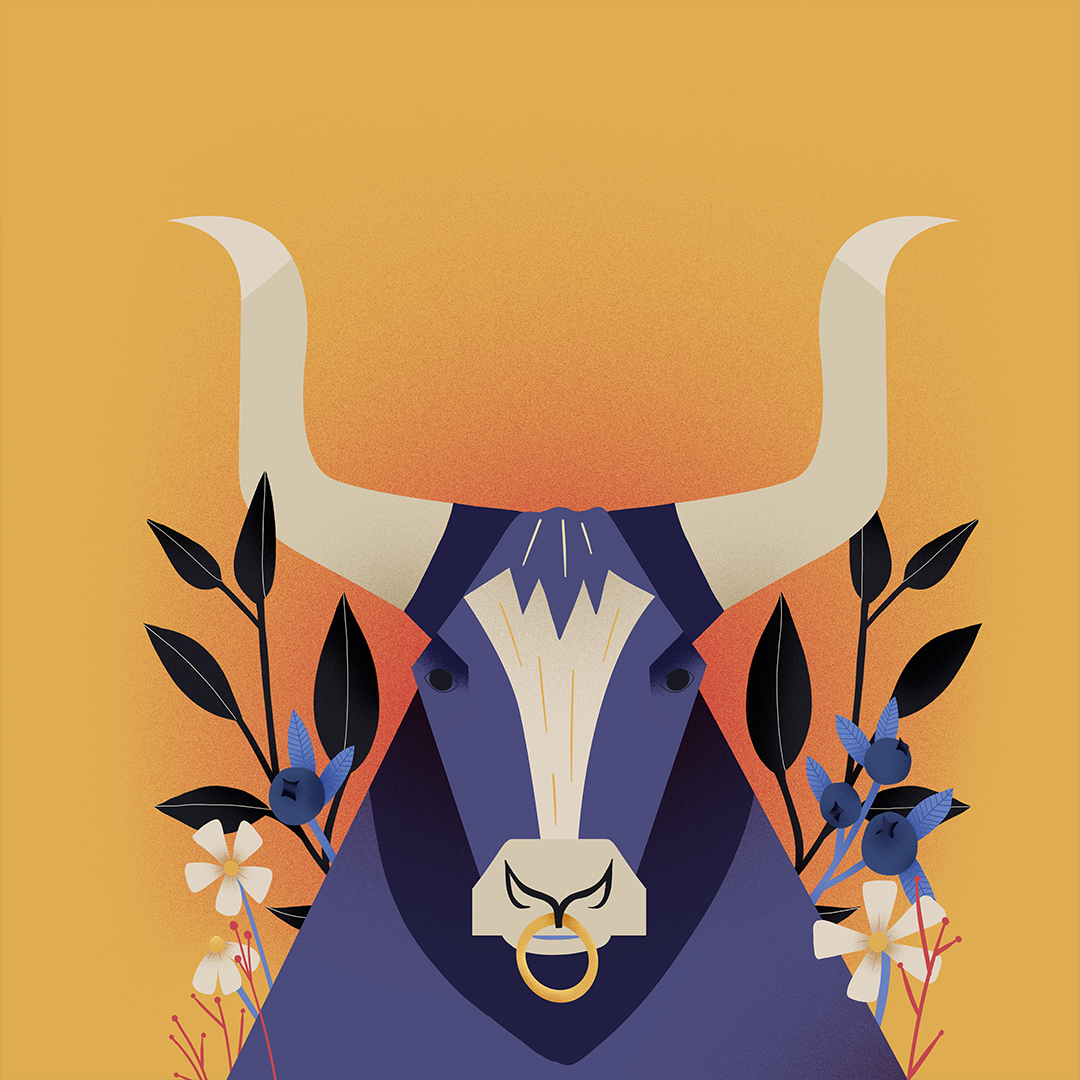 2. Tell us about your aesthetic.
My aesthetic is definitely still developing but I gravitate towards a graphic 2d composition. I love minimal colour palettes and light textures.
3. What is your favourite medium and why?
My favourite medium is graphic pens, I used to spend hours doodling. There is something calming about just drawing in black and white, creating depth with line width. I admittedly haven't done a lot of it in the last few years, but maybe I will try to get back into it. Most of my work today is done digitally, which is great fun in itself and has the added bonus of common z!
4. What is your artistic process like?
My process normally involves a lot of rough sketches. I will roughly sketch out an idea and turn down the opacity and draw it again, and again and again until I am satisfied with the layout. After that, I'll trace it one more time to clean it up. My favourite part is colour blocking, where I loosely colour in the lines to get an idea of the colour palette. After I'm happy with the layout and colours I start colouring and texturing.
5. Who and/or what inspires your work?
So many artists have inspired me throughout my life and career. My early favourite was always Quentin Blake. His drawings were always so quirky and expressive. Nowadays, I'm drawn to artists who have a great eye for colours like Lisa Congdon and Pintachan or to illustrators that mainly work in animation like Sarah Beth Morgan. But honestly, the list is kind of endless and covers a wide list of styles.
6. What role does art play in your life? How does it change the way you view the world?
Art has always been part of my life but for the most part, it was always something I wished I could do better. Something clicked this year and I just figured it's now or never. I don't know where it will take me but I am enjoying the process and the discovery. It is also refreshing to learn new skills and not have to worry about the technology behind it as I do for my motion design work.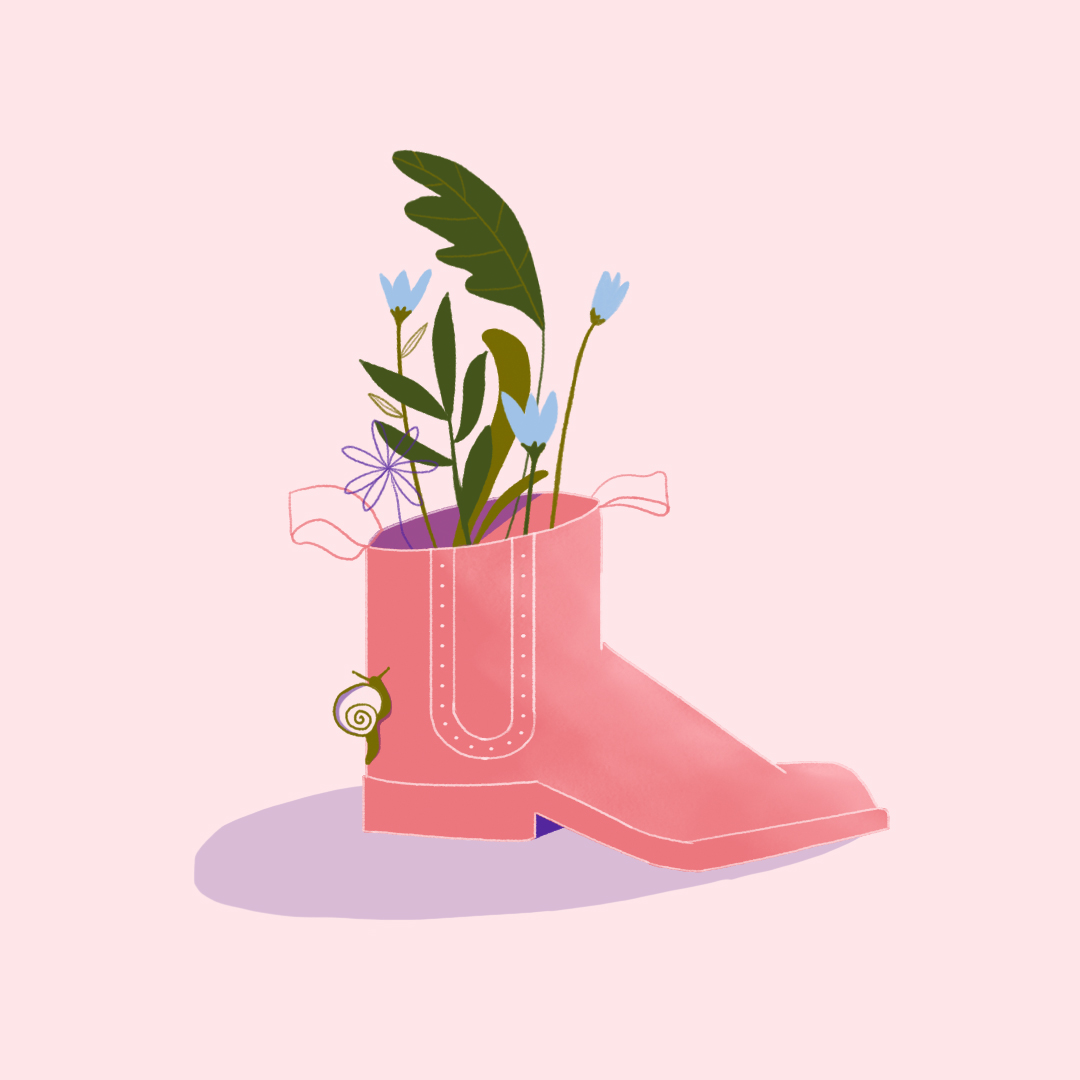 7. Where did you study?
I studied Visual Communication at Shenkar College of technology and design in Ramat Gan.
8. Where do you see yourself in five years?
I would love in 5 years from now to have my own line of merchandise and have my designs used on retail and home goods. But mostly I would like to be doing something I love.
9. What about in ten?
I would like to be able to help others step out of their comfort zone onto a path they could only dream about. I want to help young artists learn about the business side of things and how to sell their skills and work.
10. What do you hope to achieve with your art?
Right now, I hope to break free of my own fears and step up my illustration portfolio.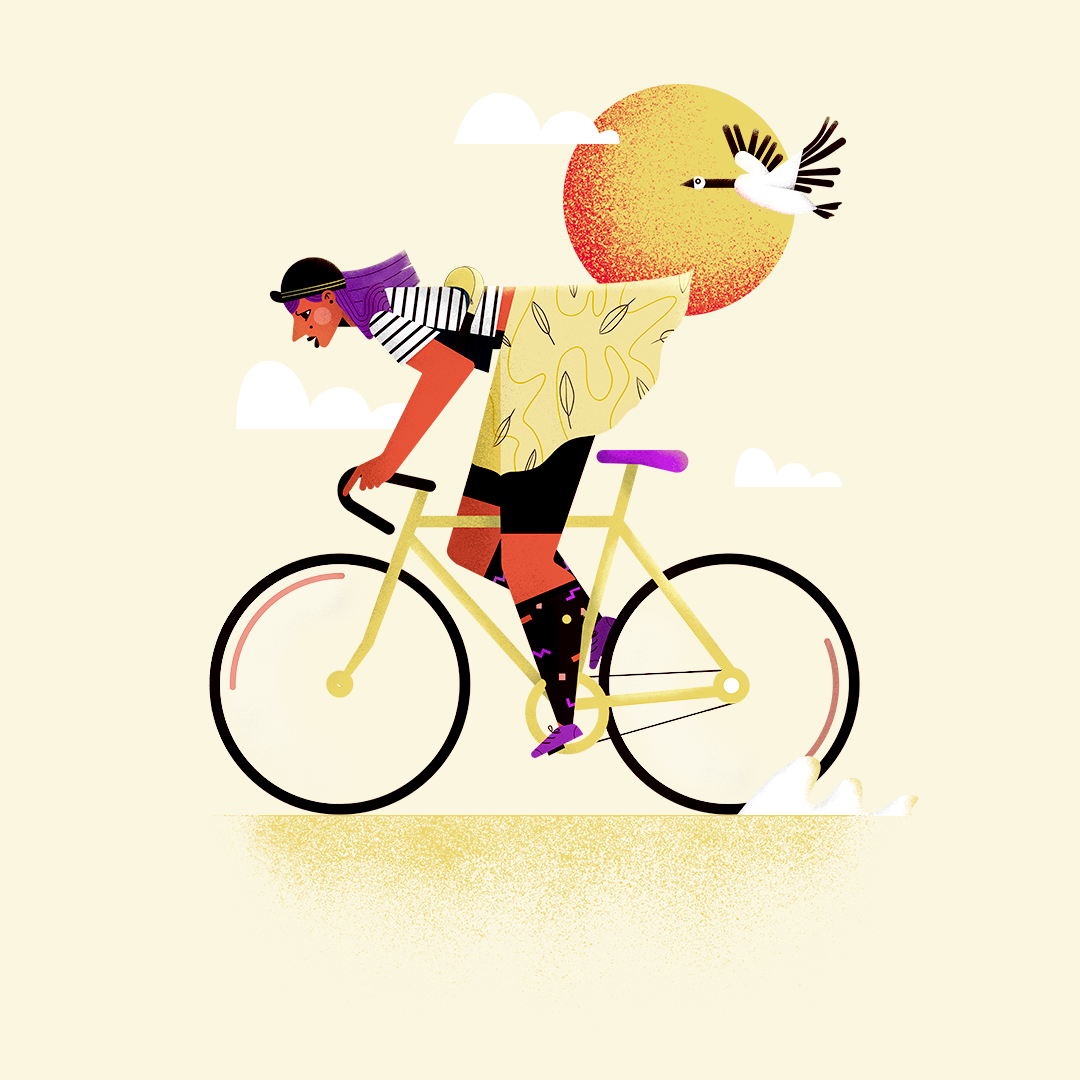 11. Now, tell us a little more about you as a person: what is your favourite food?
I'm big on comfort food! I love mac and cheese or a good burger and fries. Fish tacos and Mexican corn are also high up on my favourite list!
12. Favourite book?
I read a series of books a few years ago that I absolutely devoured! It was called MistBorn by Brandon Sanderson. I'm strangely not much for fantasy but this one was just so much fun and exciting, I think I read 3 in a matter of weeks and then found some others that were offshoots of the series.
13. Favourite genre of music?
Don't laugh but my favourite music genre is musicals, they always make me happy and I enjoy singing along ( really really badly and out of tune)… but I'm a big fan of Indie Rock and some oldie rock and roll.
14. What are your hobbies?
Besides drawing, I love long walks and window shopping. I can walk around the city for hours when I have the time.
15. If you weren't an artist, what would you be?
That's a tough one because most of the other jobs I want to do involve some sort of design. I always wanted to design tiny homes/spaces. Something about fitting things in like a puzzle always excited me. But if it was completely separate from design, it would be in management or organization.