Instagram:
@jenna_arts
Tumblr:
jenna-arts.tumblr.com
Behance:
www.behance.net/jenna-arts
Website:
www.jenna-arts.com
1. What's your story? Where are you from?
I was born in a small village in the south-east of The Netherlands surrounded by lots of space, trees and grasslands. Besides being an outdoor child I really liked to play with LEGO and to draw. Years later, when I had to make the choice what to study, I followed my heart and ended up in Breda, a small city in the south of The Netherlands, to study illustration. I graduated in 2013 and after a while struggling what do next I had the opportunity to do an internship at Dutch newspaper nrc.next in Amsterdam. From then on, things slowly went better.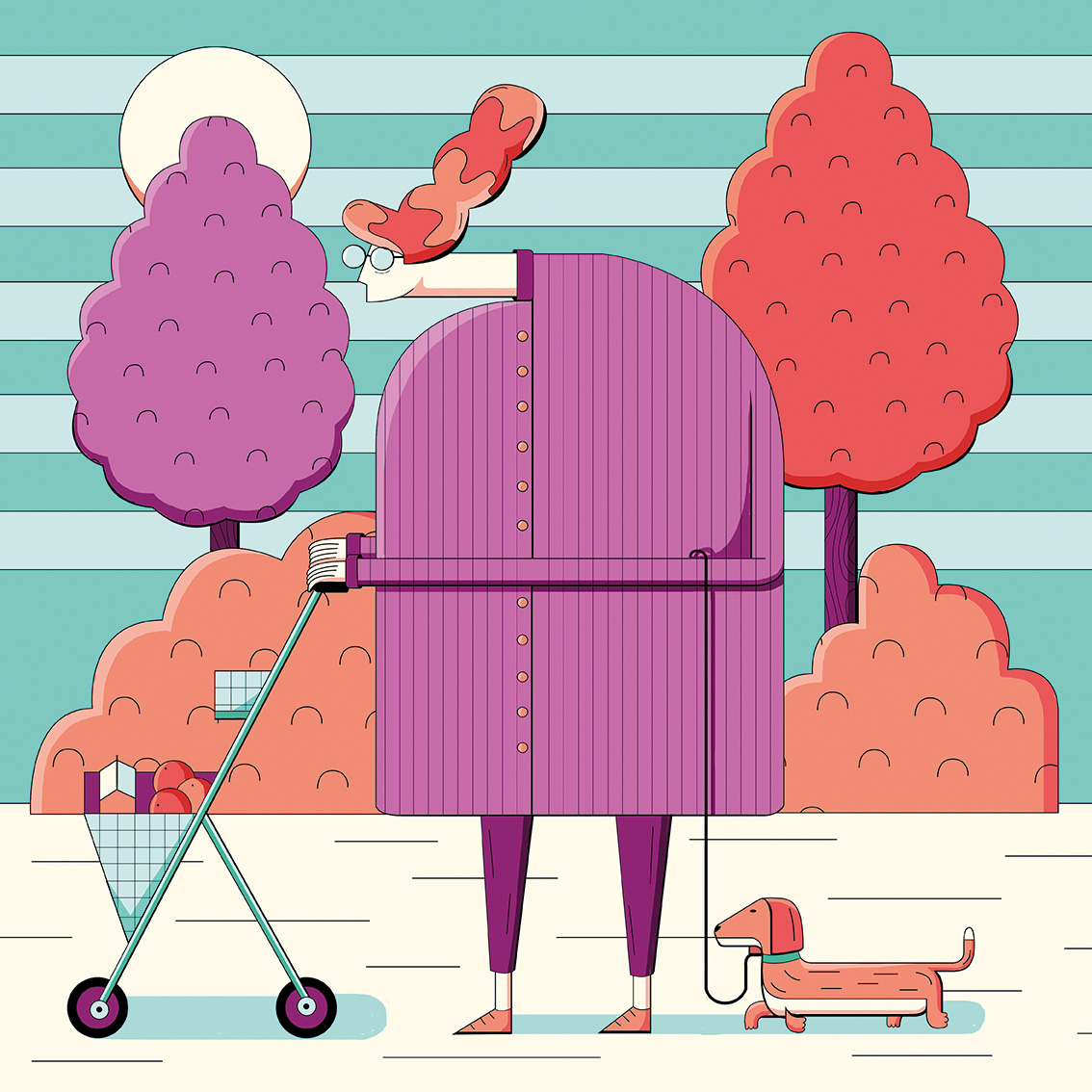 2. Tell us about your aesthetic.
You recognize the big, out of proportion characters with gangly limbs. Also the lively, pastel colours are kind of my thing. Recently I'm experimenting with composition and lines.
3. What is your favourite medium and why?
Just a simple pen or pencil and a piece of paper. That's where the magic happens.
4. What is your artistic process like?
I always make my sketches with pencil on paper , I digitize the sketches and I recreate them in Photoshop.
5. Who and/or what inspires your work?
Mostly people. Their behavior, looks, the way they move. I'm totally fascinated by the human figure.
6. What role does art play in your life? How does it change the way you view the world?
Art and also the making of art/illustrations made me look better. It learned me to take a step back and look at the whole image.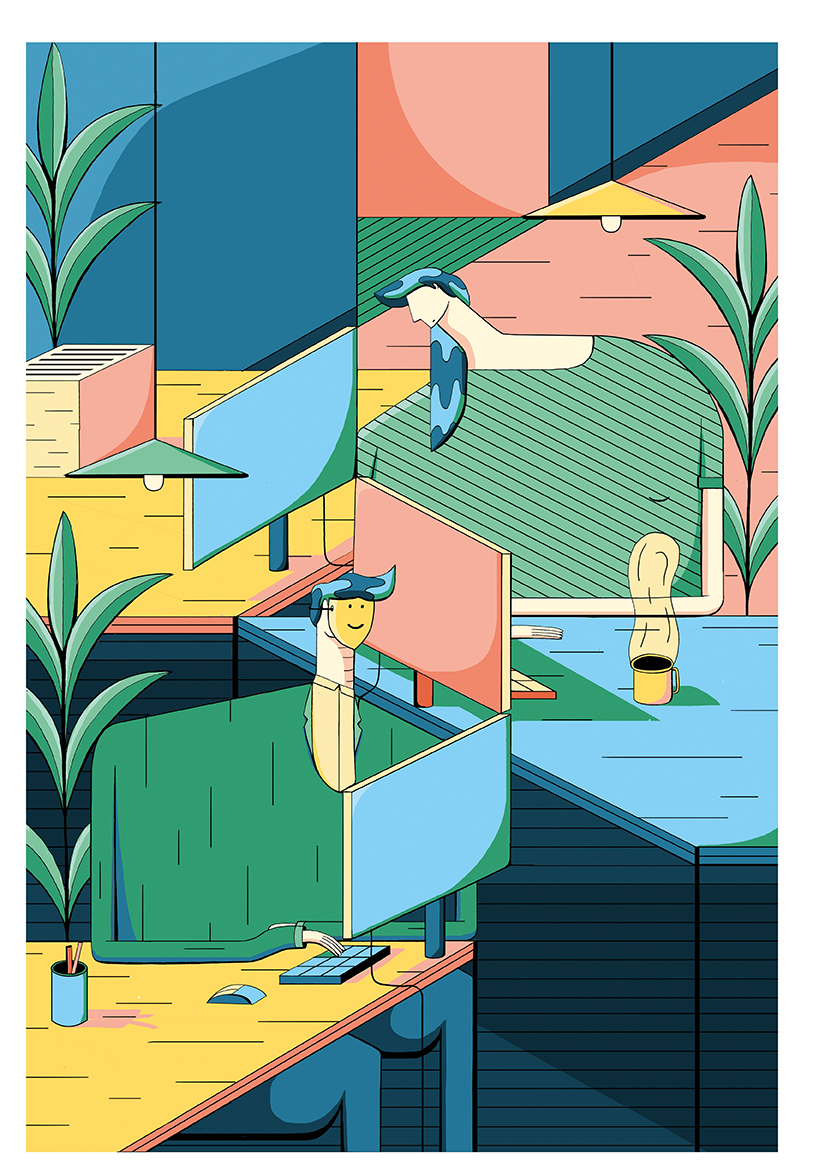 7. Where did you study?
I studied illustration at AKV St. Joost, an artschool in Breda, The Netherlands.
8. Where do you see yourself in five years? Working in an agency?
I hope to grow more as an illustrator and doing lots of interesting and fun projects. Maybe I learn myself to animate, that would be cool. And I wouldn't mind to earn a little bit more with illustrating. Oh! And I definitely hope to have a cat by then.
9. What about in ten?
The same. Maybe by then, I've had the chance to illustrate a cover for The New Yorker.
10. What do you hope to achieve with your art?
I hope people find comfort in them.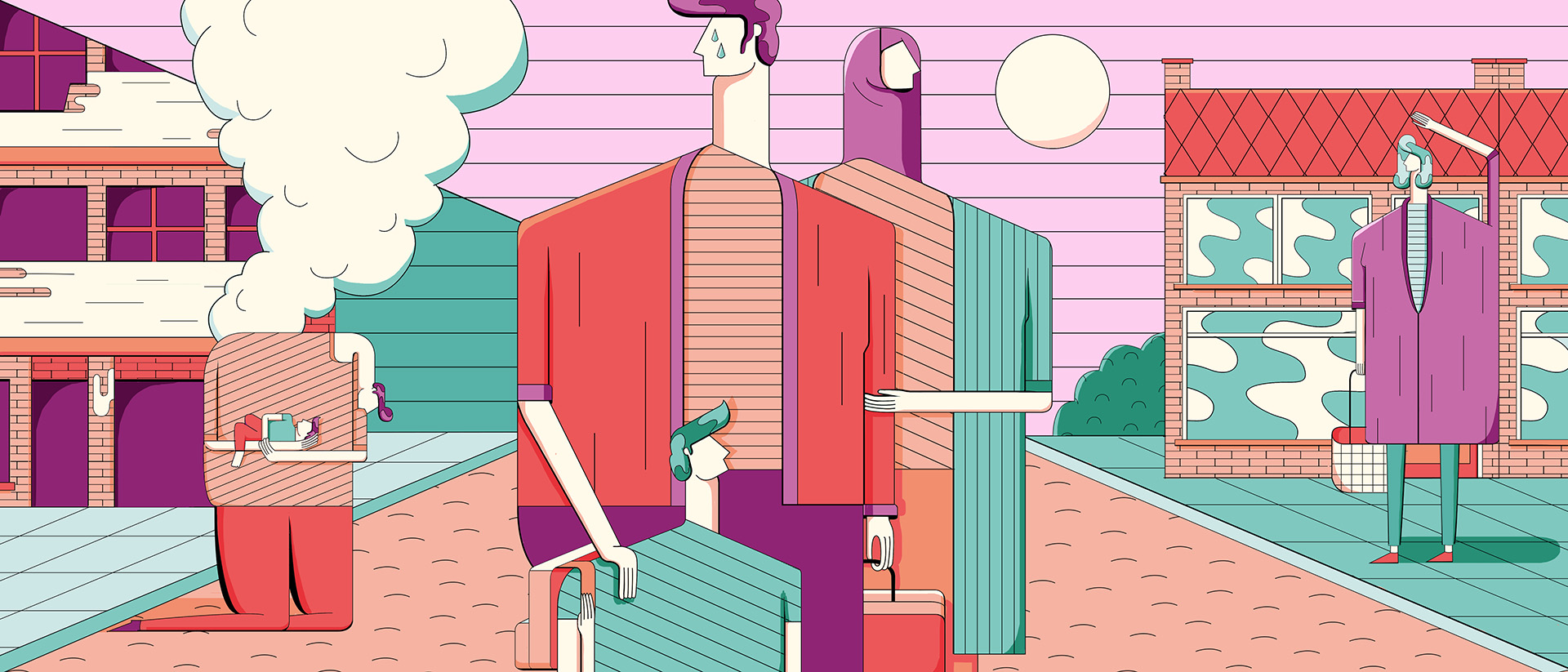 11. Now, tell us a little more about you as a person: what is your favourite food?
Cheese! If I could only eat one thing for the rest of my life it would be cheese. Maybe with a good piece of bread on the side. I guess I'm lucky to be Dutch.
12. Favourite book?
The Solitude of Prime Numbers by Paolo Giordano.
13. Favourite genre of music?
Warpaint, Real Estate, Arcade Fire, Radiohead, The War on Drugs are a few bands I really appreciate. But also electronic music like Bonobo or Moderat.
14. What are your hobbies?
I play soccer, I love go for a ride on my bike, to read a good book and to eat the most delicious food on the planet.
15. If you weren't an artist, what would you be?
A journalist or a writer. I can really appreciate a good story and I'm fascinated by language and words. Maybe I romanticize the idea of being a writer a bit, but let me have my dreams.