Instagram:
@jennawennabobenna
Website:
www.bobennadesign.com
1. What's your story? Where are you from?
I'm Jenna(wennabobenna) from Carlisle originally, but I'm currently living in Leeds trying to survive as a freelancer/designer/maker/superhero/lifemodel.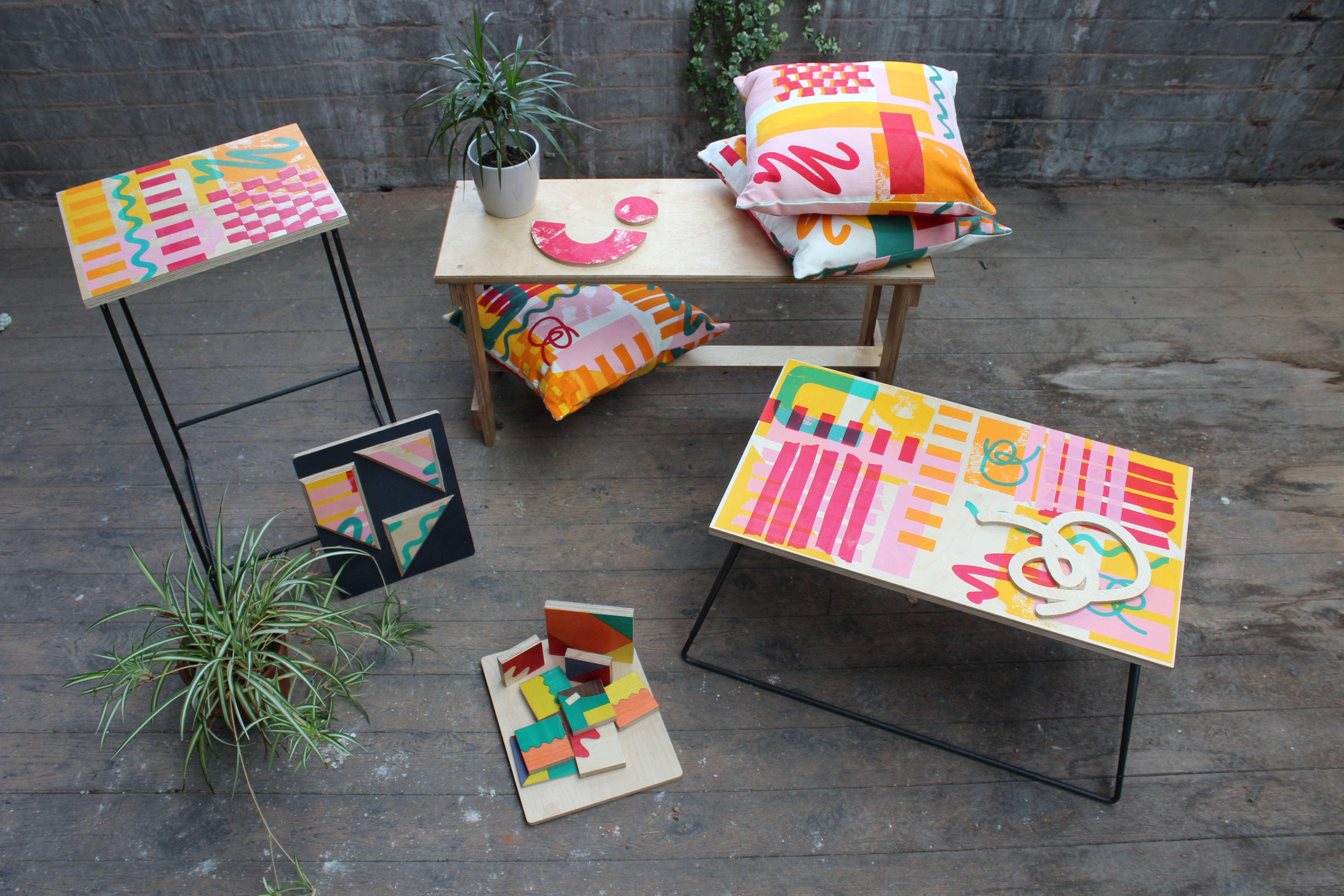 2. Tell us about your aesthetic.
I would describe my aesthetic as fun, colourful and playful. A jumble of shapes and marks layered up to make satisfying compositions. I am an abstract printer, so my aesthetic comes from thinking in layers and through the process of collage.
3. What is your favourite medium and why?
Screen-printing is my one true love! On fabric, paper or wood I love the effect it creates. I complete zone out when I print, it's a mindful act for me, which is super important for my busy busy lifestyle.
4. What is your artistic process like?
Mark making, college, then to print. But I like to learn new processes, or create new products to add some excitement now and again. Last year I got into spray painting, and found a more illustrative side to my work. This year I got round to making some furniture!
5. Who and/or what inspires your work?
What inspires me? Sometimes the littlest of things get me excited. Like an accidental mark created on a piece of paper. Then others times I am super uninspired, I guess that is the circle of life. But I feel a change of location, visiting somewhere new provides me with a lot of visual stimulation. Last year I lived in Portugal for 6 months and colours/tiles/patterns/textures inspired my most recent work so much!
6. What role does art play in your life? How does it change the way you view the world?
It's all consuming! If I am happy with what I am creating, I am happy in general. It keeps me excited, optimistic and content. Although admittedly I can be quite hard on myself, so if things aren't going to plan, everyone knows about it! I think when it is such a personal thing it's impossible for it not to take over your life. Being creative makes me see experiences, as research - the places I visit, the people I meet, any shop, gallery, hill, tile, are all things that can inform my own practice.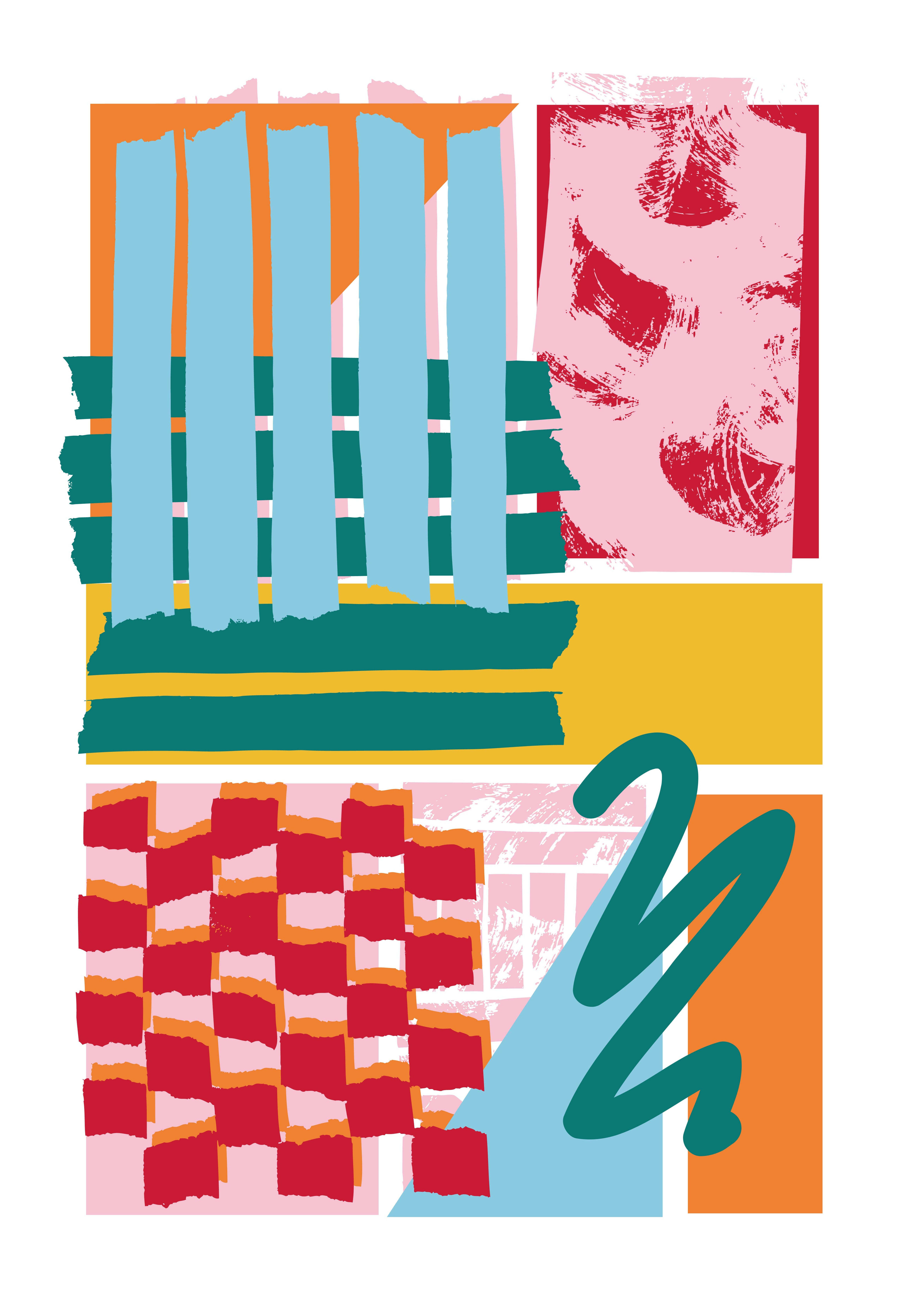 7. Where did you study?
Leeds College of Art – Printed Textiles and Surface Pattern.
8. Where do you see yourself in five years?
My aim at the minute is to save for a van so I can travel and create!
9. What about in ten?
In ten years, I will be 35! Society is changing so much I have no bloody idea what situation I will be in. If I am still creating, and not completely skint then I'll be happy! I am looking forward to having my own house to decorate at some point – I'm imagining Bloomsbury meets Memphis.
10. What do you hope to achieve with your art?
To make myself & someone else happy for a moment or two.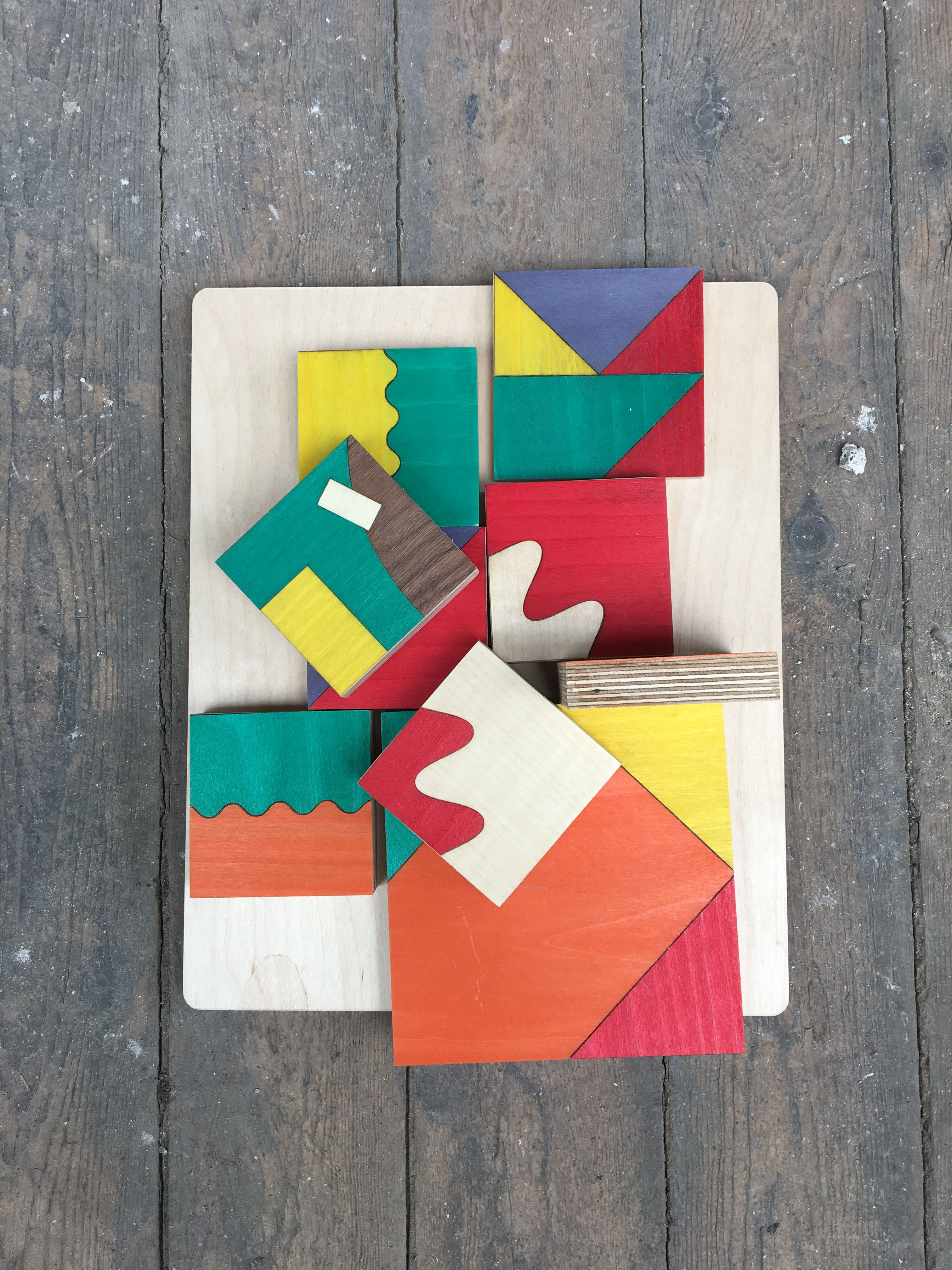 11. Now, tell us a little more about you as a person: what is your favourite food?
I cannot escape Pizza at the minute it follows me around!
12. Favourite book?
My aim this year was to read more. I don't believe in favouritism but I loved reading Caitlin Moran's "How to be a Women"! She is hilarious and great role model for all women!
13. Favourite genre of music?
Again, I can't do favourites. I love psych, jazz, hip-hop, soul and funk! I go through stages but at the moment I am listening to a lot of Hip Hop.
14. What are your hobbies?
Art is my most time consuming and expensive hobby! I enjoy trying out weird and wonderful exercise classes, the other day I did arial yoga which was so much fun! I love going to gigs and recently bought a hula hoop, which I plan to get really good at when I move to my new studio space.
15. If you weren't an artist, what would you be?
I use to do synchronised swimming; I actually swam for Great Britain when I was 16. So I probably would have gone down the sport/psychology/preforming route.