Instagram:
@jeremycombot_illustration
Facebook:
www.facebook.com/jeremycombotillustration
Cargocollective:
www.cargocollective.com/jeremycombotillustration
Tumblr:
jeremycombotillustration.tumblr.com
1. What's your story? Where are you from?
I am a French fashion illustrator born in Paris and grew up on the west coast. I am currently living in the magical London.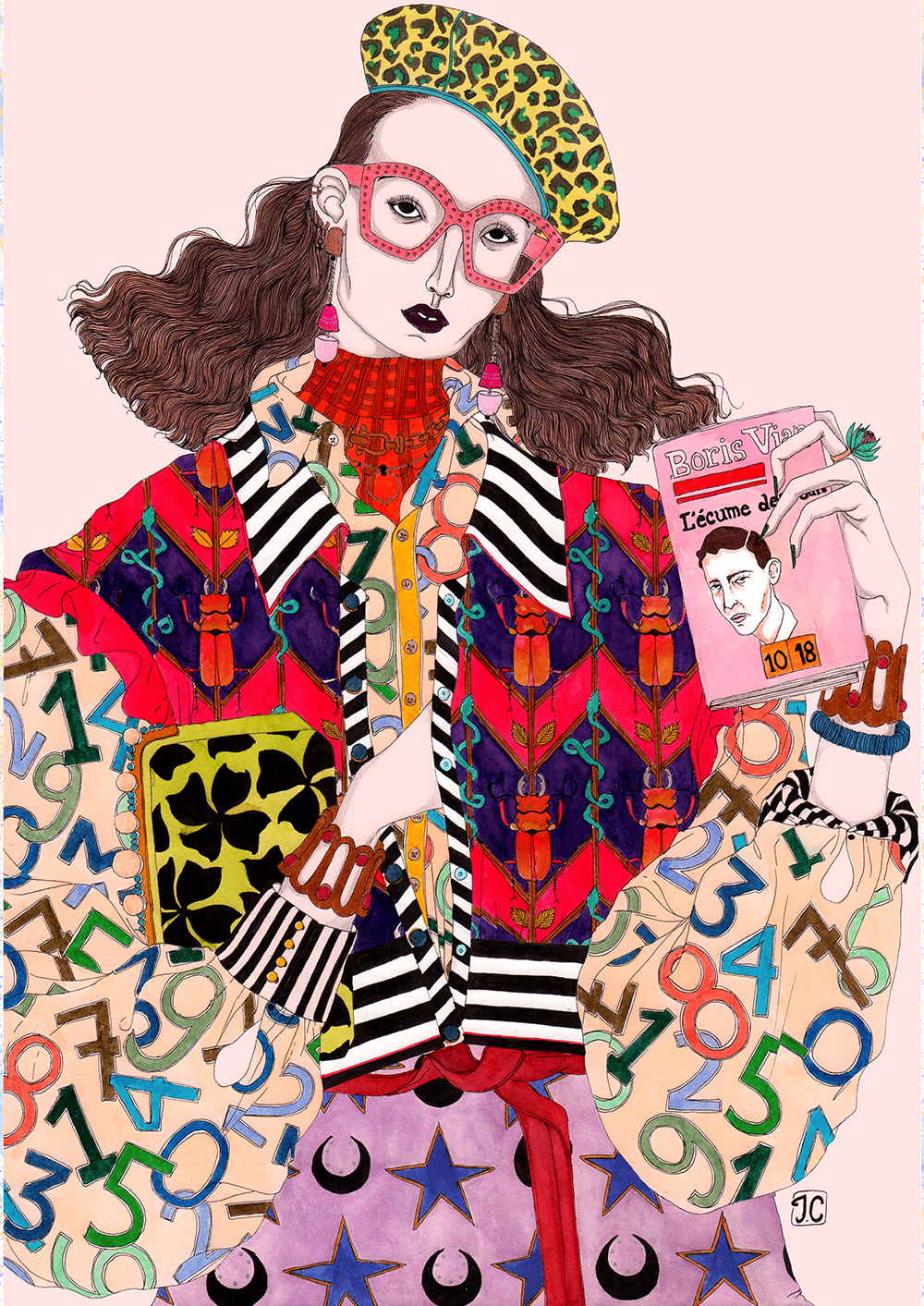 2. Tell us about your aesthetic.
I love playing with crazy colors and patterns. I like to introduce my characters as strong and independent by the way they are dressed and the attitude that they take. I also like to mix different styles that are not supposed to match together in order to create a unique allure. I am always looking for a "Je ne sais quoi".
3. What is your favourite medium and why?
I am a very traditional artist so I love working on simple paper with Rotring pen and inks. I need to feel the material that I use, to pet it with my hand. I am not very sensitive to digital work and get bored very easily. That is why I admire artists who can stay hours and hours in front of their computer drawing on the screen!
4. What is your artistic process like?
Mainly, I spend my morning on my computer, sending emails, checking all my favourite websites, drinking coffee… and my afternoon sketching my ideas. I usually start inking at night when everyone go to sleep.
5. Who and/or what inspires your work?
Everything! Walking in the streets, watching a movie, going to exhibitions, meeting people, travelling, reading magazines, listening to music in the tube… there is always something inspiring in the daily life.
6. What role does art play in your life? How does it change the way you view the world?
It just depends how each of use define the word Art. For me, it is a part of me and is present everywhere. I don't know if it changes the way I see the world properly speaking, but it makes life more poetic and positive.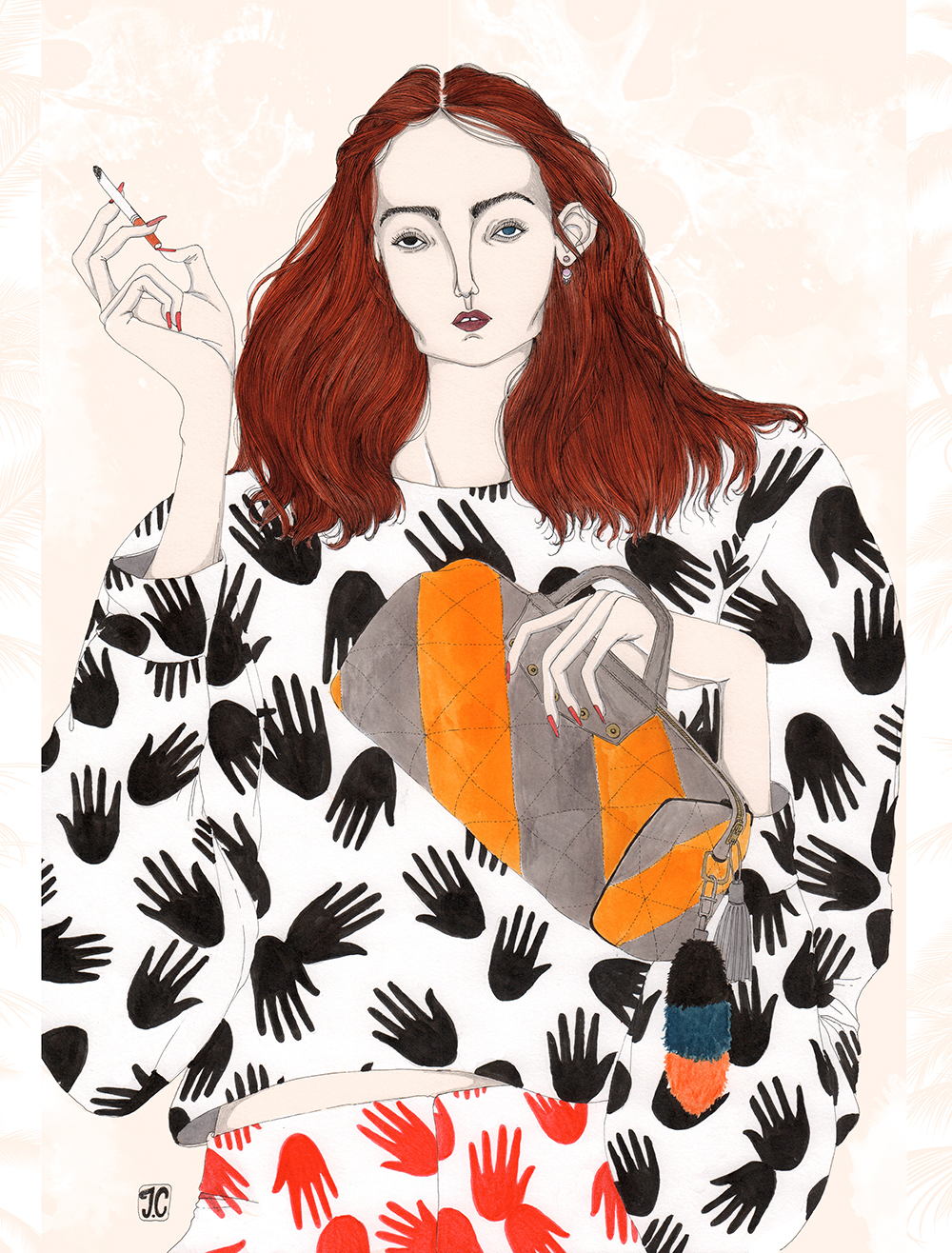 7. Where did you study?
I studied at University in France, but something totally different from Arts.
8. Where do you see yourself in five years? Working in an agency?
Who knows? Still drawing with passion of course. I am already represented by Unit Agency based in Amsterdam. I hope we would work on fantastic projects in the next years!
9. What about in ten?
I am more into present. So much could happen in 10 years so I'd rather be surprised.
10. What do you hope to achieve with your art?
I hope I would be able to live decently thanks to my art.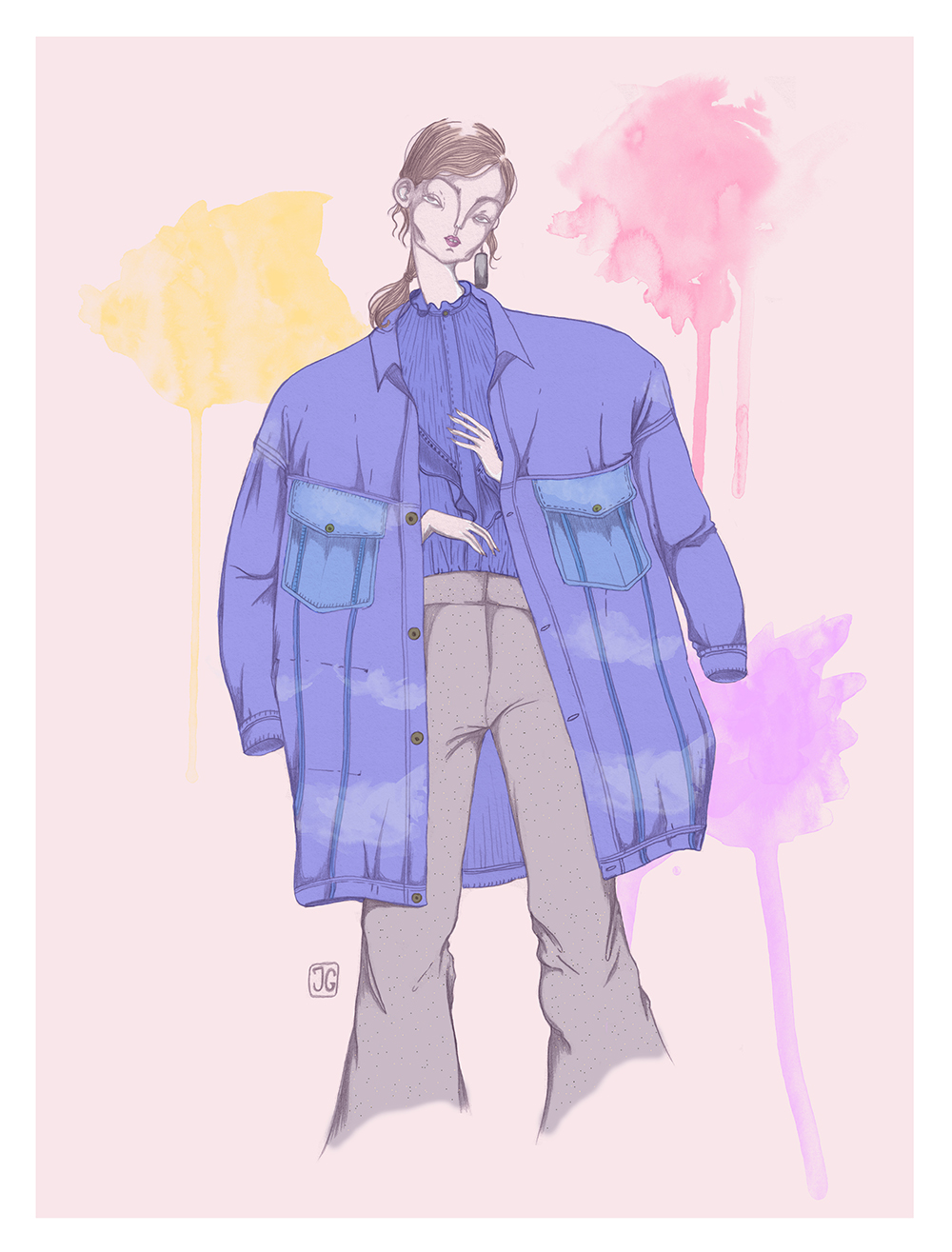 11. Now, tell us a little more about you as a person: what is your favourite food?
I don't have any favourite food, I am very easy as long as it is veggie. A cheese/red wine dinner also works very well for me!
12. Favourite book?
Every Françoise Sagan's book.
13. Favourite genre of music?
Again, I am very bad to pick just one favourite thing. I love the fact that we can mix all types of music in our telephone; like a life soundtrack. So, right now if you listen my mp3 reader you could hear Patti Smith, Major Lazer, Agnes Obel, Die Antwoord, The Cranberries, Fever Ray, Françoise Hardy, Leonard Cohen, Lana Del Rey… How eclectic is that?
14. What are your hobbies?
Most of the time, I love going to museums and exhibitions all around London and meet my friends for a drink or a nice dinner. I also like finding treasures in vintage or charity shops. And travelling as often as I can!
15. If you weren't an artist, what would you be?
Archeologist!