Instagram:
@jessica_meyrick
Twitter:
@jessicameyrick_
Tumblr:
jessiameyrick.tumblr.com
Website:
www.jessicameyrick.com
1. What's your story? Where are you from?
My name is Jessica Meyrick, and I was born and bred in the creative city of Bristol. After studying Art & Design in Bath and travelling for a couple of months, I studied Illustration BA (Hons) in Cornwall where I met and married my husband, Luke. Soon after graduating, we moved to Sydney, Australia where we live and work!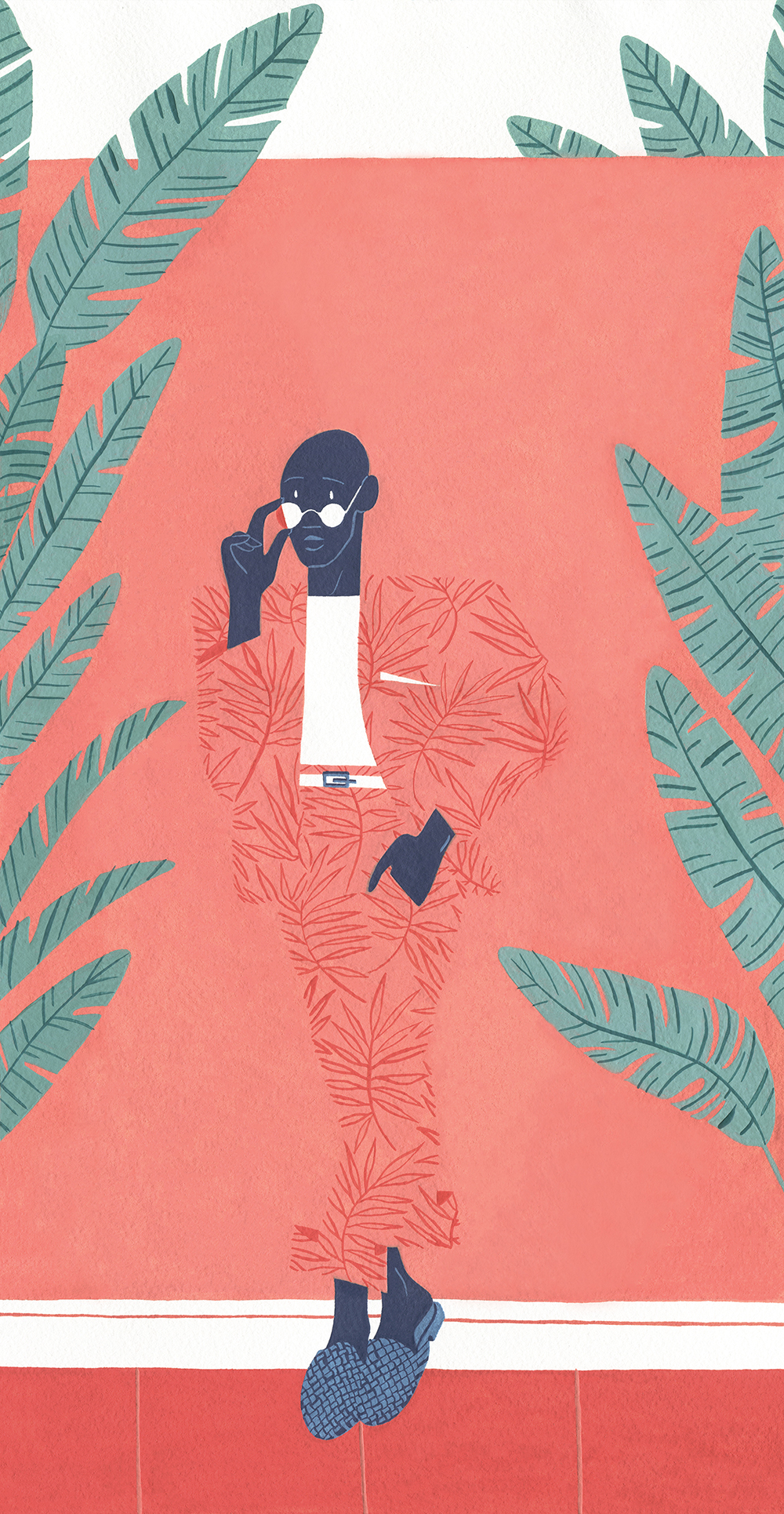 2. Tell us about your aesthetic.
Using fluid lines, bold shapes and limited colour, my work explores minimalism and the power of suggestion. Often using foliage and a contrast of dark indigos with bold, bright colours, my illustrations create emotive characters and settings in a graphic way.
3. What is your favourite medium and why?
Painting with watercolours has become an incredibly relaxing practice for me. I love the soothing nature of gently forming shapes with the paints.
4. What is your artistic process like?
Usually there's a lot of sketching involved! Once the groundwork is set it's just a matter of gently pencilling out onto the watercolour paper and then getting started with the paints.
5. Who and/or what inspires your work?
There's so much that inspires my work. Music, art, literature and travel are properly the most likely culprits. I spend a lot of time in art galleries or in Sydney's gardens which helps keep my mind active and thinking. I'm lucky to have an amazing group of creative friends around me who are always supportive and inspire me to develop my work more.
6. What role does art play in your life? How does it change the way you view the world?
I would say that art is an expression of part of me, and that I look at the world the way I do because of that. I think it would be impossible for me to compartmentalise art from my life without taking away part of my nature as a person.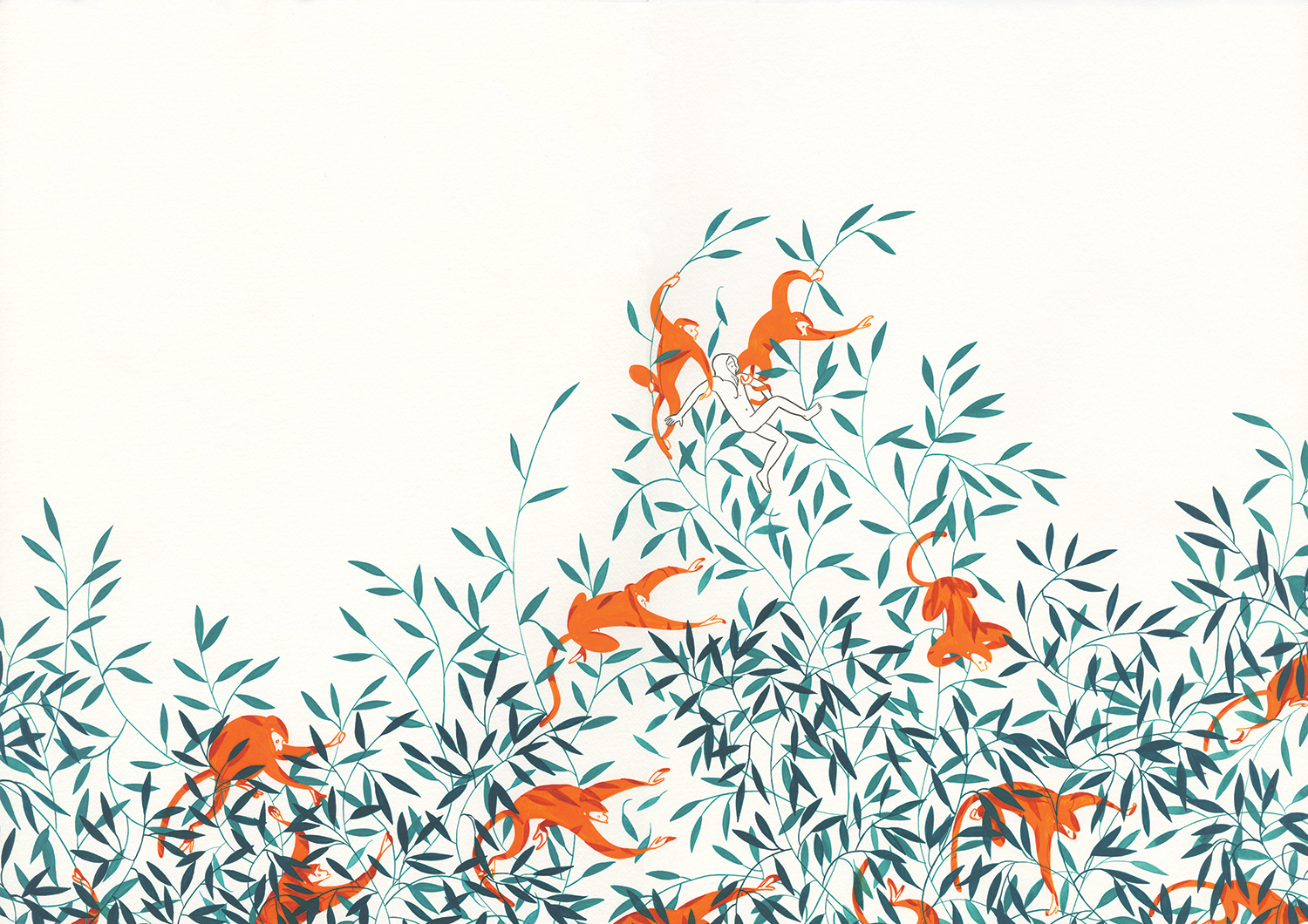 7. Where did you study?
Falmouth University in beautiful Cornwall.
8. Where do you see yourself in five years?
I've learnt anything can happen – whenever! Five years seems like a long time, but I imagine still freelancing but taking on more challenging and bigger things as I go.
9. What about in ten?
I struggle thinking about tomorrow. I can imagine big plants and huge paintings in a large, sunlit studio but I have no clue.
10. What do you hope to achieve with your art?
It's amazing to have people respond to work you've made, and hopefully as my practice develops I would've made comments on different social issues, or challenging concepts on a number of topics that will help others explore that idea more.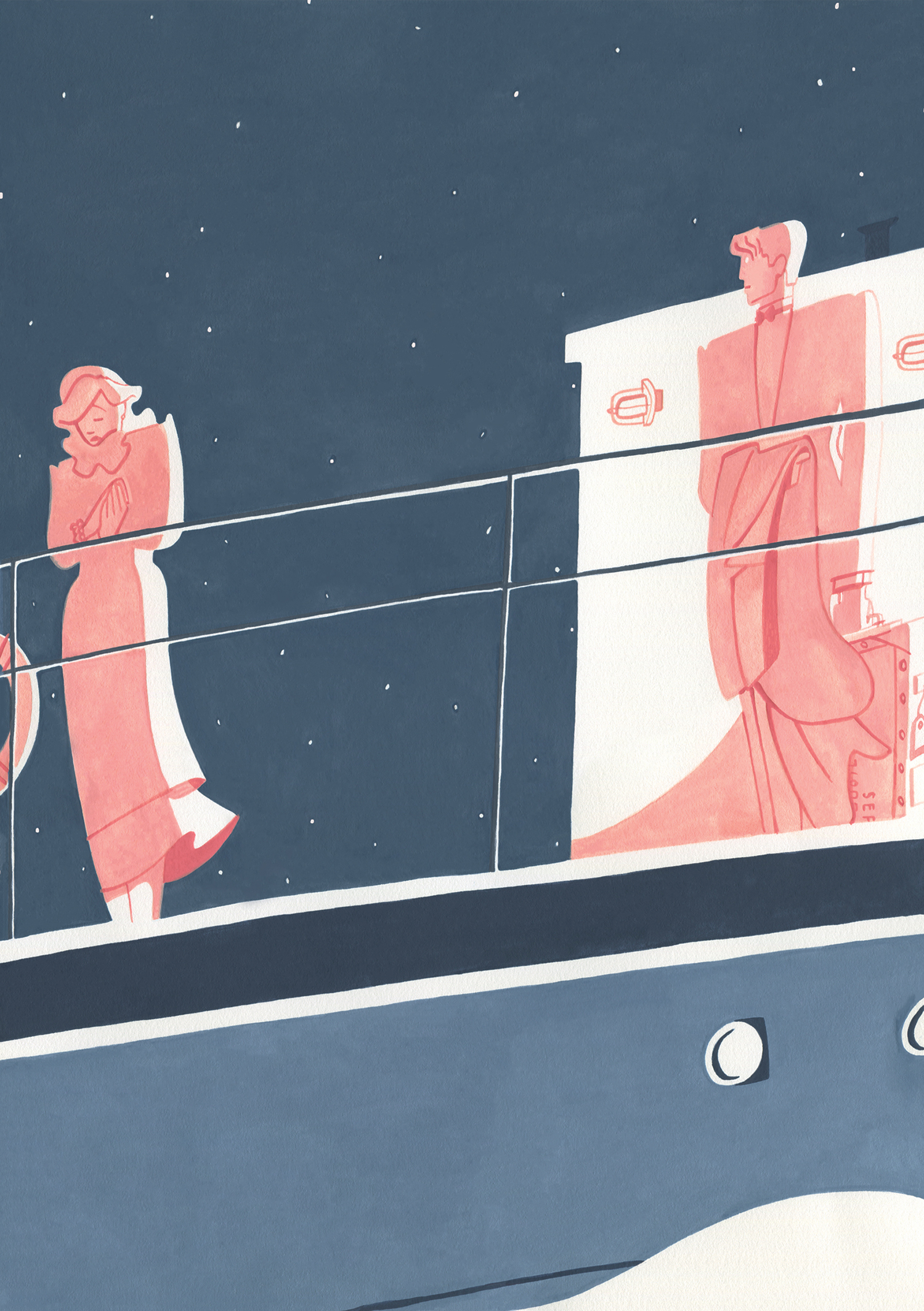 11. Now, tell us a little more about you as a person: what is your favourite food?
Probably peanut butter. It's all kinds of good.
12. Favourite book?
'Tess of the D'Urbervilles' by Thomas Hardy, or 'The Tiger's Wife' by Tea Obreht.
13. Favourite genre of music?
I love and appreciate so many genres I don't know how to choose one, but maybe indie/folk or indie/pop?
14. What are your hobbies?
I grew up learning piano, so music is a big love! I love literature and it always keeps my imagination on.
15. If you weren't an artist, what would you be?
A writer.