Instagram:
@jessicasroux
1. What's your story? Where are you from?
I'm a freelance illustrator inspired by flora and fauna. I'm from North Carolina, but I've lived all over the east coast of the US, from Savannah, Georgia to Brooklyn, New York, down to Florida.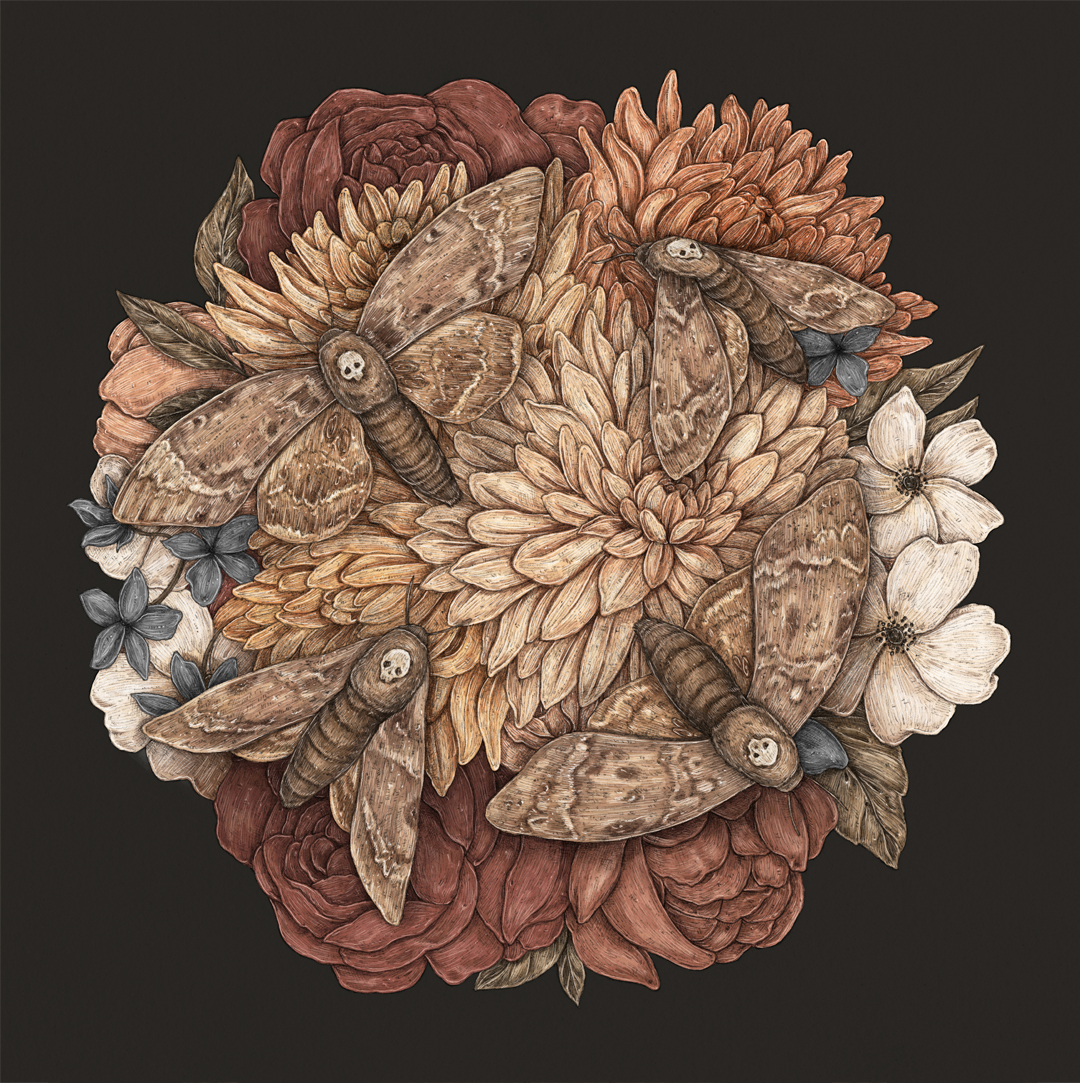 2. Tell us about your aesthetic.
I love illustrating flora, fauna, food, and everything else with intricate detail and subdued colors, reminiscent of old-world beauty.
3. What is your favourite medium and why?
I create my work in graphite then add color digitally. Using graphite allows me to put in a lot of details and capture the texture of different objects, fabrics, fur, etc. Coloring digitally allows me to work with a limited color palette without getting muddied colors. It's also great for making changes quickly for my clients.
4. What is your artistic process like?
I start out any new illustration by doing a few small, blobby thumbnails, in order to get a sense of the flow of the composition. I often do some research at this stage, like deciding what kind of plants I should use to capture the concept I'm going for; I reference a lot of folklore, mythology, and the Victorian language of flowers. Then I'll refine my thumbnails into sketches. If it's for a client, I'll send them a few sketch options; if it's personal work, I'll pick my favorite to take to final. Then I complete the illustration!
5. Who and/or what inspires your work?
I can't get enough of history – old lithographs and studies by early naturalists are some of my favorite things. I love medieval bestiaries and the early Northern Renaissance. I'm also really inspired by nature. There are just so many strange plants and animals out there that I want to know more about and draw! For example, the Horned Screamer is a bird that has a single, feather-like horn coming from the top of its head, and it has spurs on its wings to fight with – how cool and strange is that?!
6. What role does art play in your life? How does it change the way you view the world?
Illustrating is my full-time job, so it plays a huge role in my life since it's what I do every day! Drawing also helps me understand and interpret the world around me – it's definitely a comforting thing.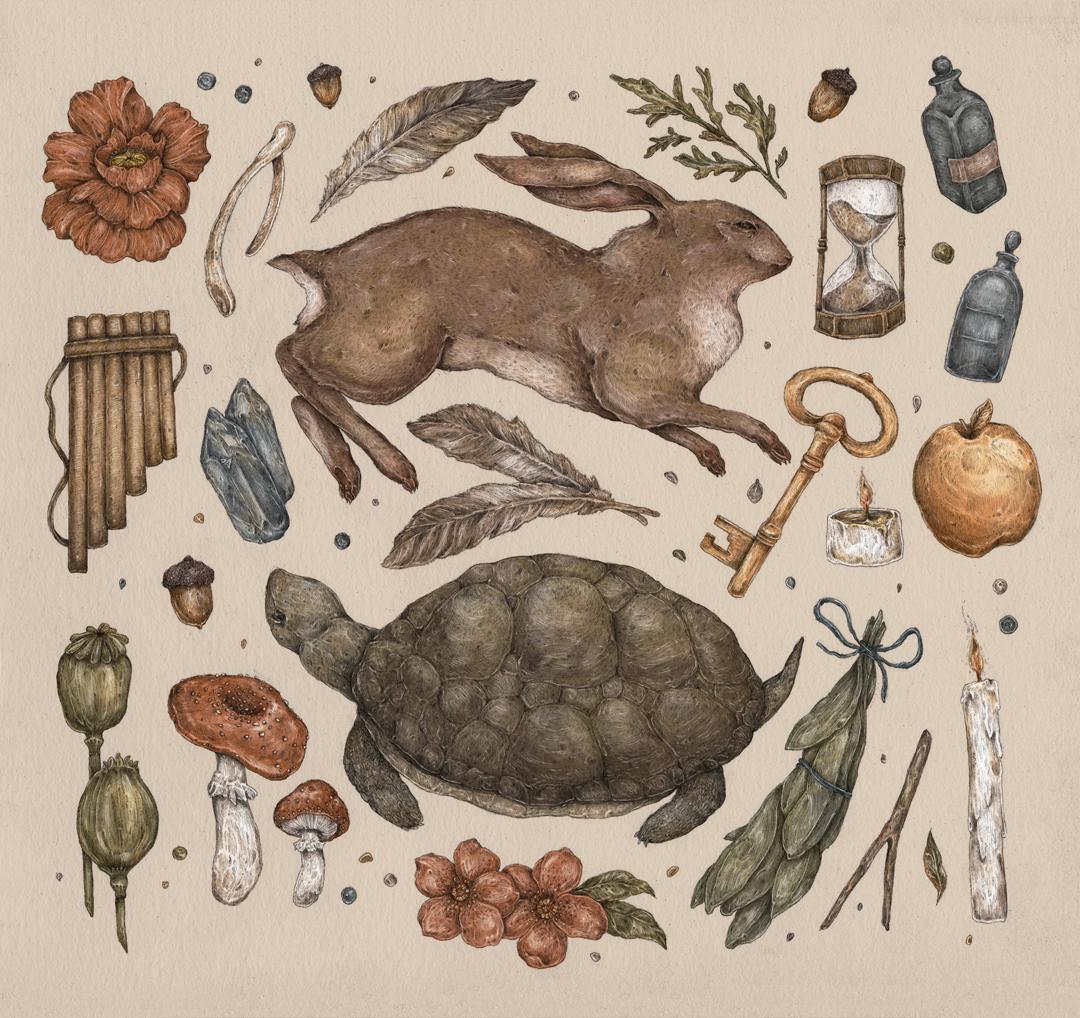 7. Where did you study?
I studied at the Savannah College of Art and Design. I graduated with a BFA in Illustration in 2013.
8. Where do you see yourself in five years?
I'd love to own a house with my husband, with lots of room for our dog to play and some acreage for goats to live and roam.
9. What about in ten?
Still illustrating every day, but hopefully with more goats.
10. What do you hope to achieve with your art?
I want to create work that inspires others to appreciate and preserve the natural beauty of the planet we share. Conservation of the environment is very important to me, so I hope to make a difference in that realm.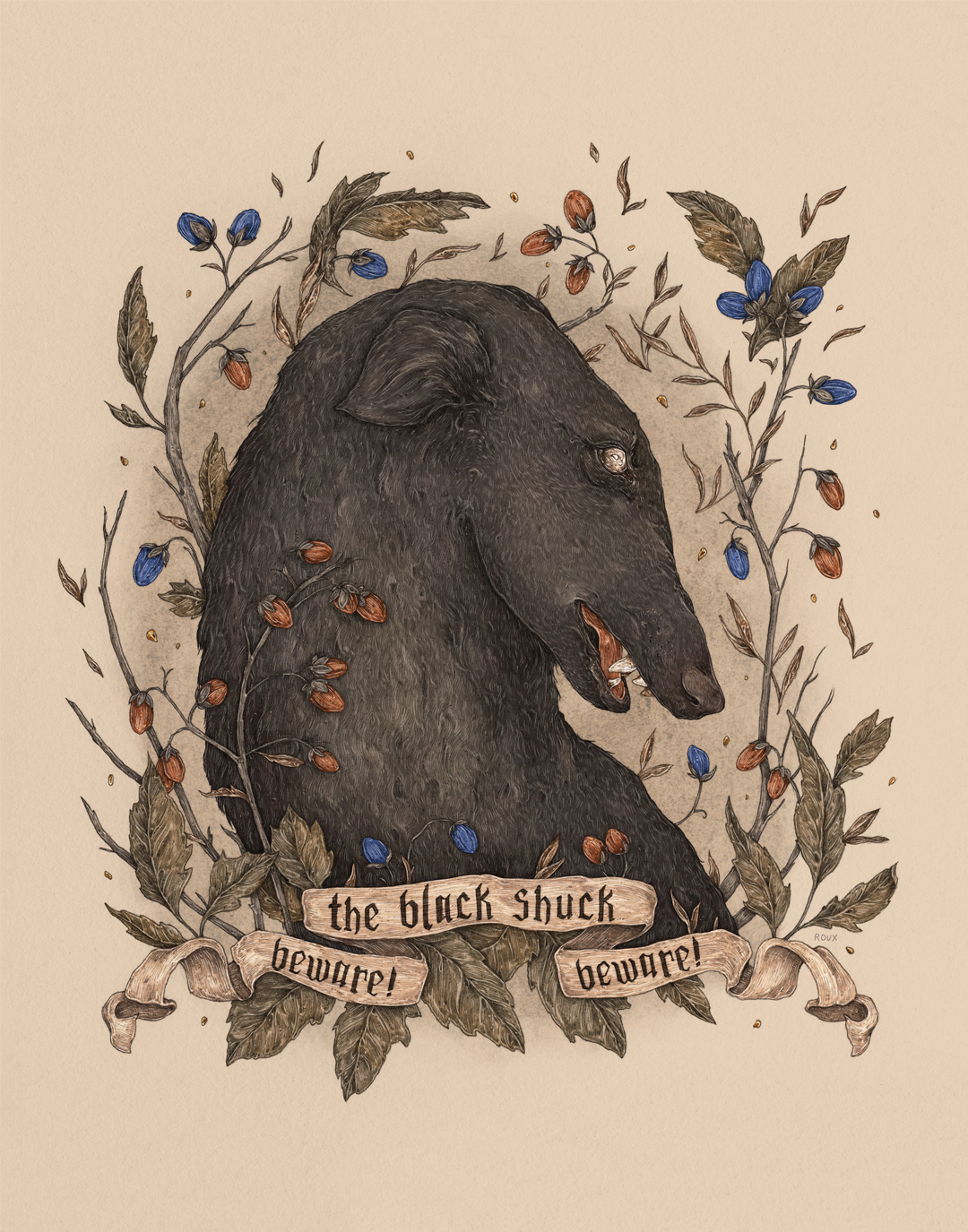 11. Now, tell us a little more about you as a person: what is your favourite food?
I really like potatoes. Chips, fries, baked potatoes, twice baked potoates, hashbrowns – they're all the best.
12. Favourite book?
All the Harry Potter books!
13. Favourite genre of music?
I listen to pretty much everything, but I like folky alternative rock type stuff.
14. What are your hobbies?
I love reading tarot. I've been doing it for a few years now, and it's helped me contemplate and give meaning to the seemingly disconnected things that happen in my life. I love exploring the outdoors, going on hikes, and walking my pup, Molly. I also love to travel.
15. If you weren't an artist, what would you be?
I'd think my work would still be somehow connected to the arts – I couldn't imagine living a life that wasn't in some way creative. I do love history, so perhaps I'd be an art historian?