Instagram: @jessmillerdraws
Website: www.jessmillercreative.com
1. What's your story? Where are you from?
Hi I'm Jess Miller, Graphic Designer and Illustrator from Los Angeles, California. I've been designing for over 13 years but just recently discovered the world of digital illustration and fell in love with it.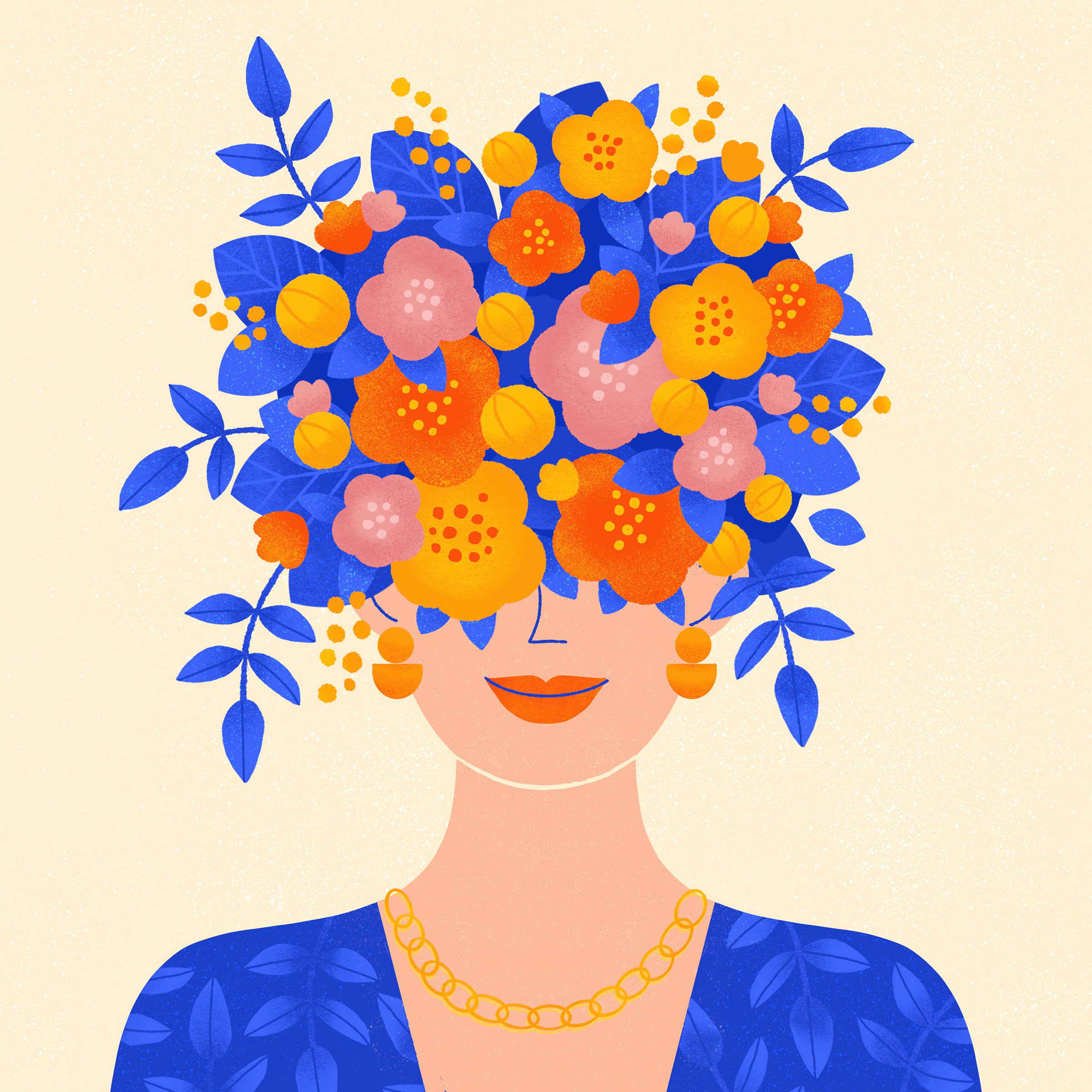 2. Tell us about your aesthetic.
My illustration style is bright and colorful with a nod to vintage and retro design.
3. What is your favourite medium and why?
I love to go back to my foundational roots and sketch with a pencil and pen, but also love the limitless possibilities of digital illustration. With digital illustration you can seamlessly change between color and style and start all over again with a swipe of the fingers, something you can't always do with traditional mediums. I also love playing around with the brushes in Procreate, whether it's watercolor, charcoal, spray paint, or special brushes I create myself.
4. What is your artistic process like?
My artistic process always starts with a simple black and white sketch. Once I'm happy with the overall layout, I start inking and filling with color. And lastly I always add texture to my illustrations. I'm particularly drawn to fine grain spray brushes, they add so much depth and dimension to a flat piece of art. I always try to make multiple color options. Color is so subjective, it always surprises me what color palettes others are drawn to.
5. Who and/or what inspires your work?
I'm mostly inspired by mid century modern illustration style. I love the simple, flat shapes and subtle textures. I always try to incorporate into my own work. Artists I find most inspiring are Josh Agle, Carmi Grau, and Tad Carpenter. I'm drawn to their bright colors, flat design and rich textures.
6. What role does art play in your life? How does it change the way you view the world?
I grew up loving art and knew I wanted to pursue a career in it. Even though my background is in Graphic Design, I have a new found love for illustrating. I try to draw everyday and improve upon my creative voice and style.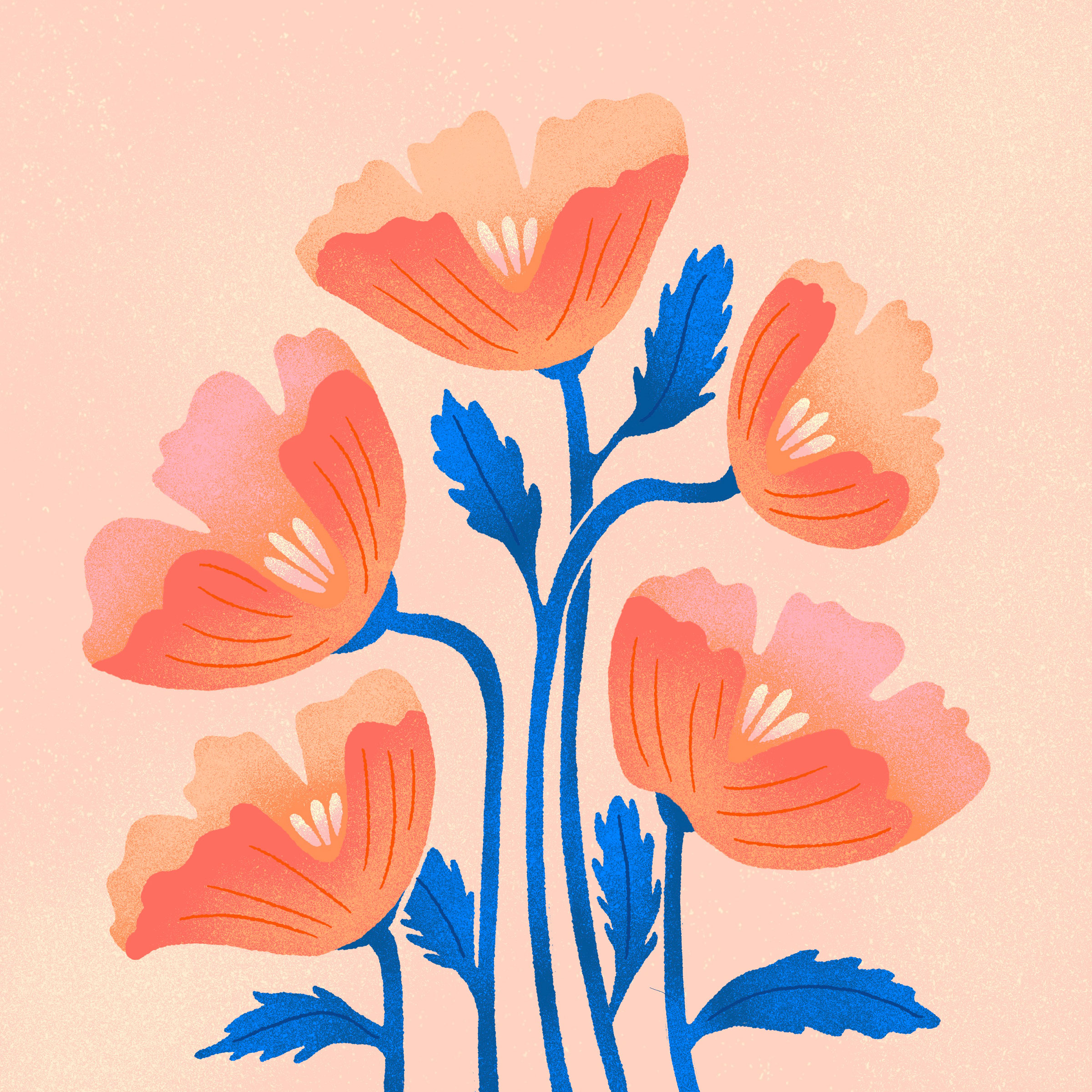 7. Where did you study?
I studied Graphic Design at Boston University and studied abroad in Venice, Italy. I love BU's foundational approach to design. We had to take 2 years of painting, drawing, and sculpture before even touching computer. Those early foundational skills really set the pace for my illustration career later in life.
8. Where do you see yourself in five years?
In 5 years, I'd love to have my own art studio and sell a line of home goods and stationery featuring my illustrations. It would be a dream come true to walk into a major retailer and see a display of all my illustrations on home good products.
9. What about in ten?
In 10 years, I'd love to create huge murals and art installations. I'd also like to teach illustration and design to young adults pursuing a career in the arts.
10. What do you hope to achieve with your art?
I try to have fun with my art. I hope the bright colors and cheesy sentiments bring a smile to your face.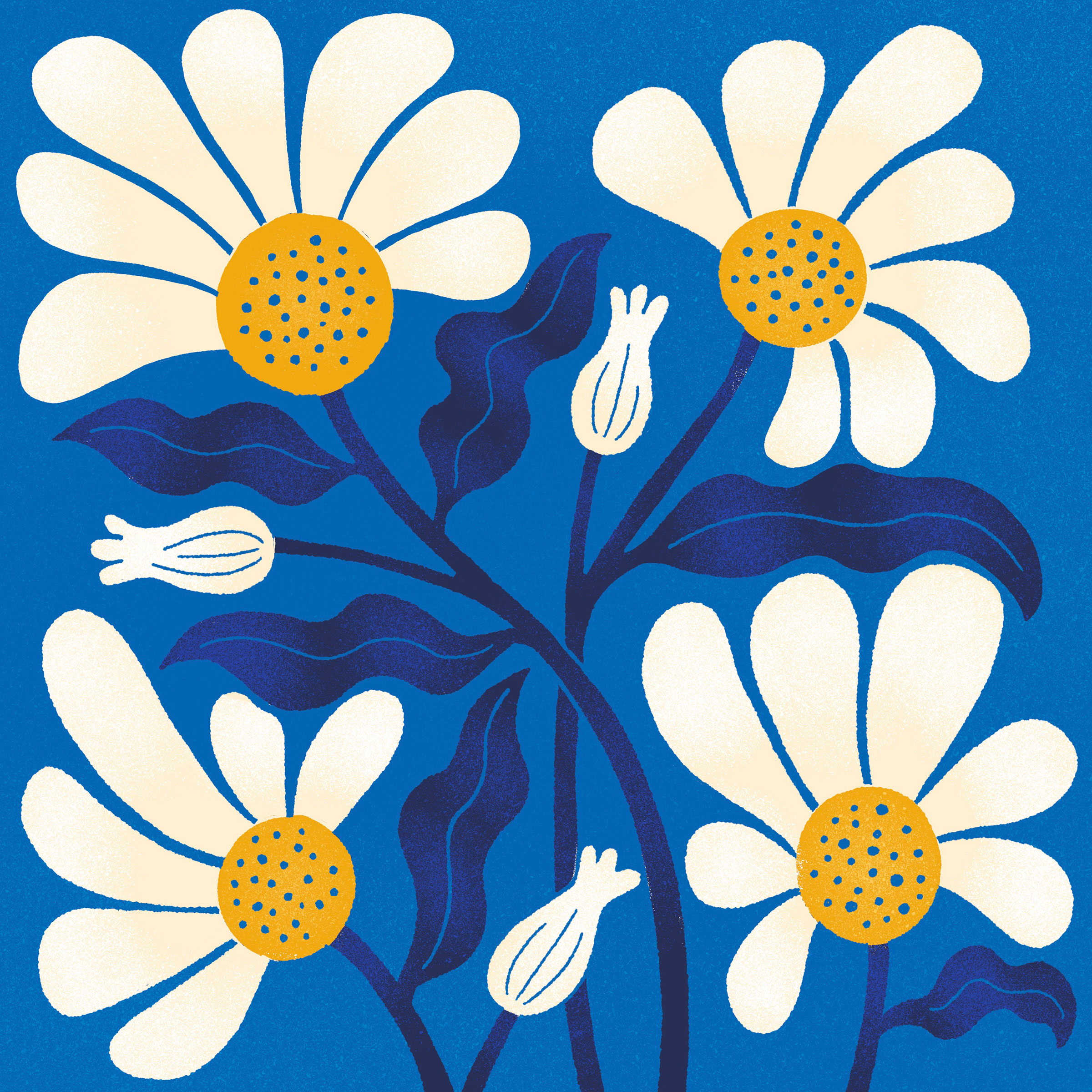 11. Now, tell us a little more about you as a person: what is your favourite food?
I'm a foodie! I love all food from steak at a gourmet restaurant to local street tacos. Right now I've been craving Nashville hot chicken sandwiches, anything spicy!
12. Favourite book?
Tough question, so many great books! One of my favorites is The Stand by Stephen King. It's a dark apocalyptic fantasy, the story and characters are chilling and memorable.
13. Favourite genre of music?
I love EDM but have a soft spot for 70s rock.
14. What are your hobbies?
Aside from illustrating, I'm an avid hiker and outdoor enthusiast. I love to backpack, camp, and "peak bag"! One of my favorite experiences was when I backpacked all over Peru, hiking Machu Picchu and Rainbow Mountain which is over 17,060′ elevation.
15. If you weren't an artist, what would you be?
If I was not an artist I'd love to be a forensic profiler. I have penchant for problem solving and murder mysteries. I think I've seen just about every episode of Forensic Files.