Instagram:
@jesusescudero.i
Facebook:
www.facebook.com/Jesus.Escudero.Ilustrador
Youtube:
www.youtube.com/channel/UCfQi4lAzWw05nqgZ6QbYvsQ
Website:
www.jesusescudero.com
1. What's your story? Where are you from?
I´m from Sevilla, Spain and now I spending some time living In Brussels, Belgium. Creatively, I'm a person who loves working with composition, it can be images, song or words and in work I focus on illustration. I love the contact with the creative process and to be able to touch and see what I do.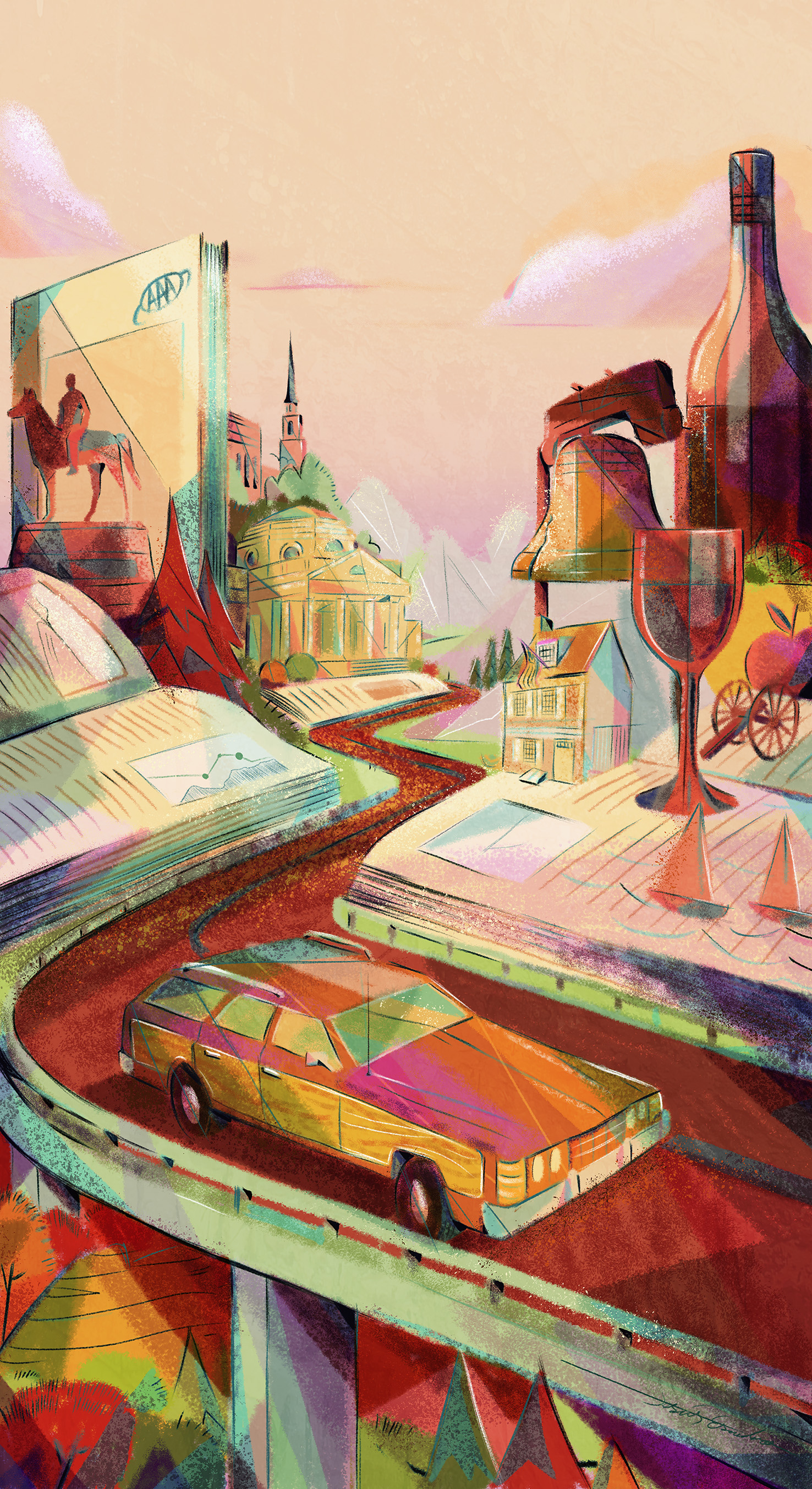 2. Tell us about your aesthetic.
My work goes from children illustration to press illustration , I enjoy doing every kind and in general I think I keep the same sensation on everything I do: gentle characters full of color and smiles. I'm trying new stuff on my press work, maybe I'm getting older.
3. What is your favourite medium and why?
Lately I'm working all my final artwork digitally, but all the sketches normally are done by hand in sketchbooks. Sometimes I work doing analogic inking and later I scan and get the color digitally too. But I insist my better ideas and compositions comes from the little sketches.
4. What is your artistic process like?
When an order comes I read quietly the brief and information, if it's an article, I read the article and start to do littles sketches without think that it's going to be the final idea or piece, normally if I do this without pressure the ideas and strokes are fluid and the graphic solution comes well and relatively fast. Other times if the subject to illustrate is not easy I try hard to find a good composition or idea , and normally it comes. At the very least, I try to be good always in the drawing department. After I scan the sketch and open my softwares, I use the same proportions of the sketch to do the final piece. As I said earlier, now I normally work digitally.
5. Who and/or what inspires your work?
My childhood , the city, movies, my family, many of my ideas comes when I'm out doing sport or walking with my family. Obviously the internet and the resources that it bring us nowadays is a sea of inspiration. If I have to say some names, Moebius, Lou Romano, Michael jackson.
6. What role does art play in your life? How does it change the way you view the world?
I think I can really answer this , because I did not see the world in other way. The thing is, not always, but sometimes things that maybe another person (that does not have creativity) doesn't pay attention to, you pay attention. Maybe a video clip, a recording, can inspire you to do a illustration series. I grew up in the 80s and early 90s and I think it have something to do about my interpretation with the color. As a creative person, sometimes you want art thinking in your art, and thinking with good pieces of something you can incorporate to your creative process.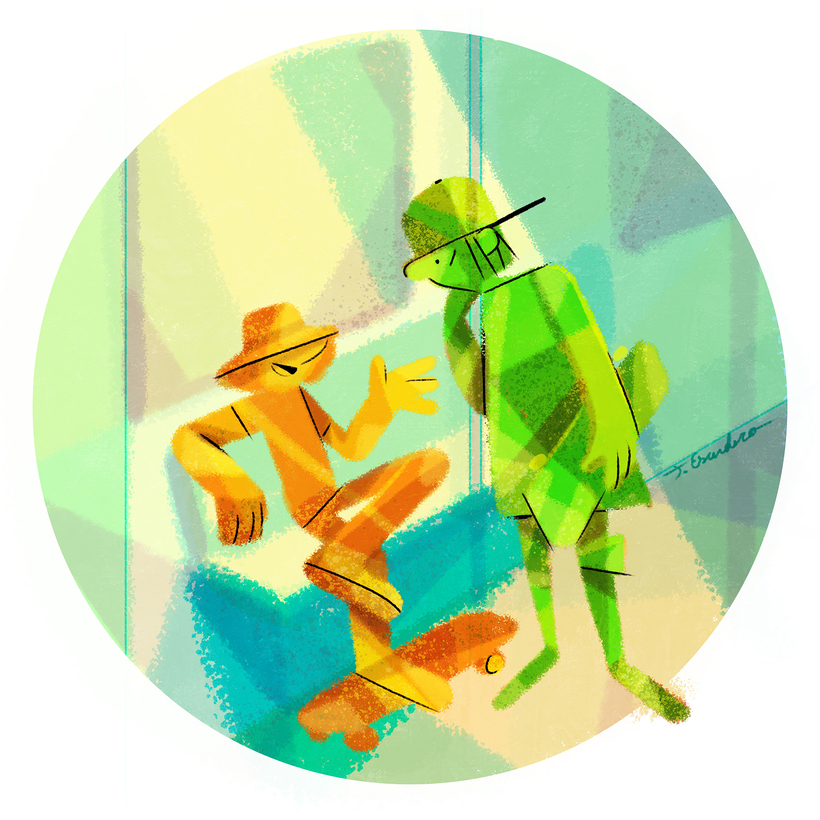 7. Where did you study?
I studied Fine Arts at The University of Sevilla, but to be honest the best things that I have learnt have been out of there - years before doing workshops to learn comic and animation in my neighborhood and years laters learning by myself thanks to Internet. Anyway, University was a good time and some few of the teachers was good, I made good a couple of good friends too.
8. Where do you see yourself in five years?
I hope doing more editorial and press commissions. Fighting less with myself about how I finish my final arts.
9. What about in ten?
Better than 5 years before, we always want more. But at the same time I think that I don't have to spend my whole career being an illustrator.
10. What do you hope to achieve with your art?
Make new good things, find good opportunities that give me the space to do what all my potential can give, and no have problems to make a living in a dignified way. Basically, have dignity on the profession (that doesn't always happen often these days). As an illustrator I see myself more as a worker than an artist.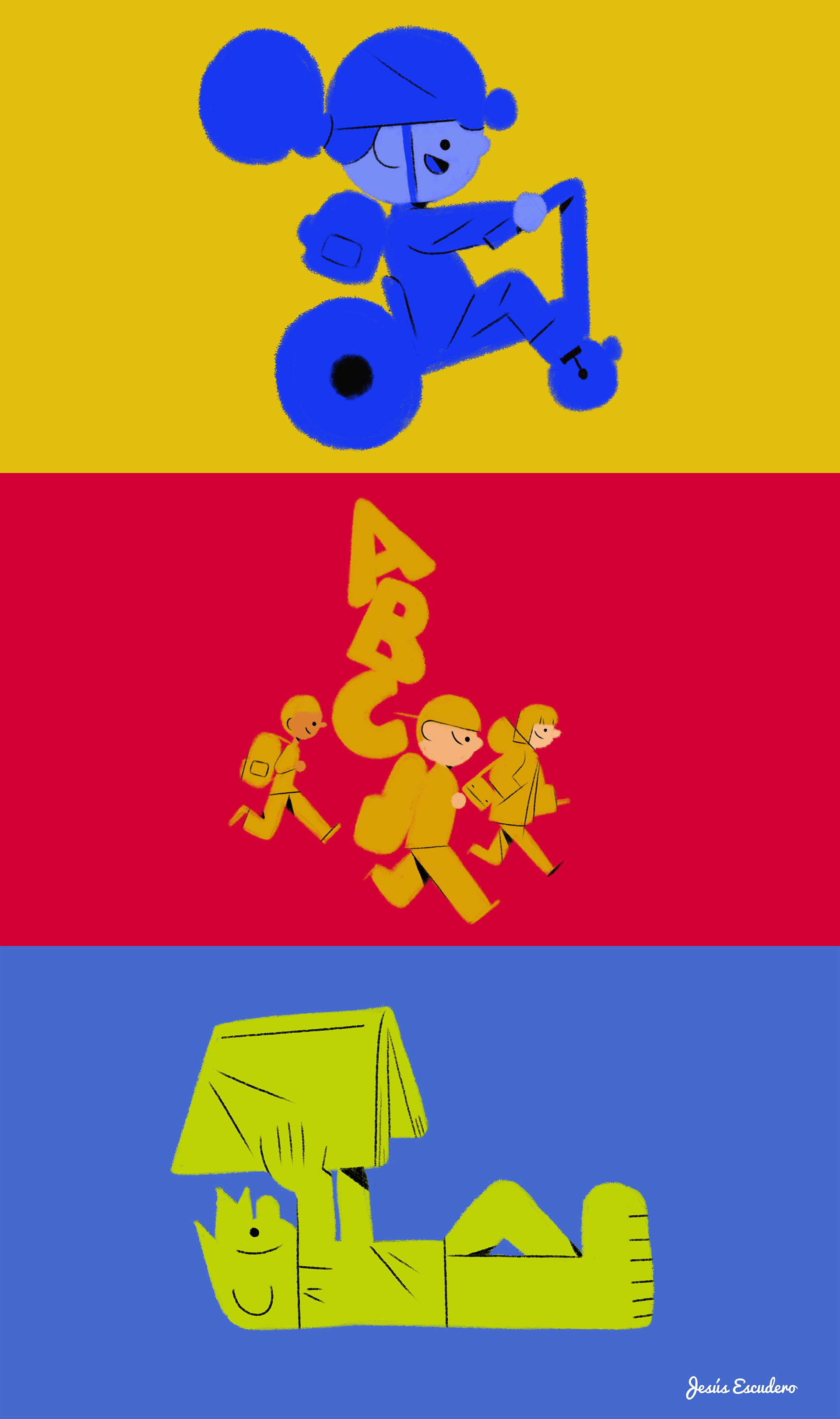 11. Now, tell us a little more about you as a person: what is your favourite food?
I don't know if you know but if you go to Spain ask for it ¨Ensaladilla Rusa¨.
12. Favourite book?
The art of the Incredibles.
13. Favourite genre of music?
I love good POP, Hip Hop and R&B. Music is a big part of my day while I work.
14. What are your hobbies?
In my free time that know is short cause I just have twins with my partner. I love making music, some time I use my beats in my video promo material. I love taking my bike too. I have three, and it inspired me so much. I like to spend a Saturday going to a flea market or having a picnic in the park with family.
15. If you weren't an artist, what would you be?
As I say before I don't see myself as an artist. But if I weren't an illustrator may be I would like to be working building bikes, at least doing something with my hands.