Instragram:
@jheimerillustration
Dribbble:
www.dribbble.com/jamesheimer
1. What's your story? Where are you from?
I grew up in the Philly suburbs and currently reside in the Mount Airy section of Philadelphia.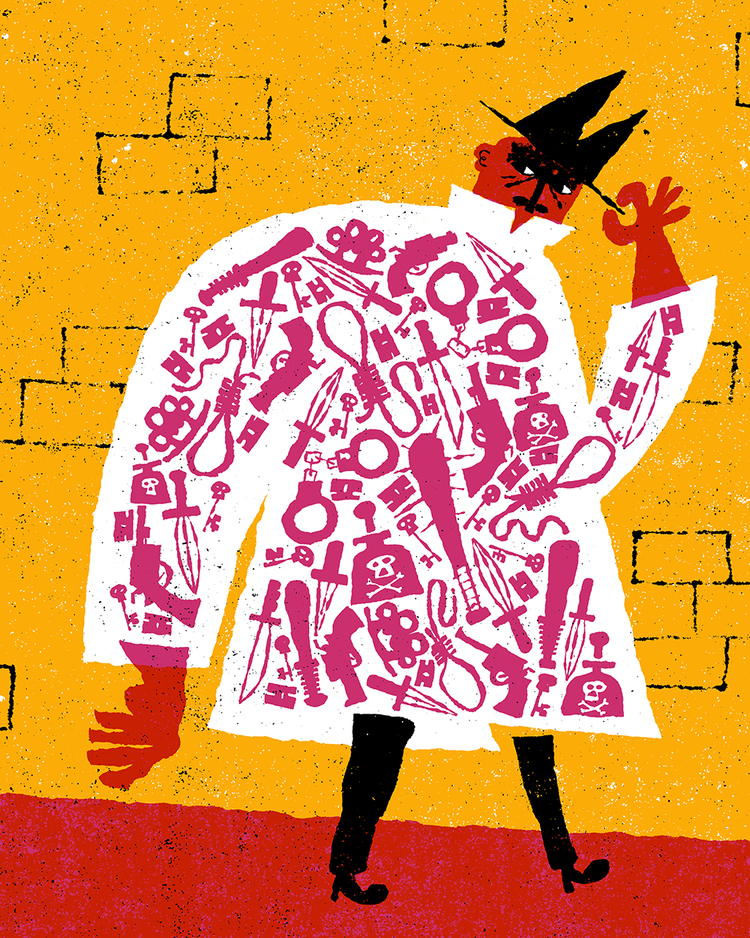 2. Tell us about your aesthetic.
I love blobby lines, grit, grime and the beauty of poorly registered, shitty printing.
3. What is your favourite medium and why?
A regular #2 pencil. It's the best idea machine in existence.
4. What is your artistic process like?
A mess.
5. Who and/or what inspires your work?
Ben Shahn, David Stone Martin, Corita Kent, Art Chantry, Harry Chester, and Harry Bennett are some big influences. My students definitely play a part but in a very different way. Teaching turned out to be a major turning point in my career. I find myself holding my work to a higher standard in order to justify telling group of developing illustrators what's what.
6. What role does art play in your life? How does it change the way you view the world?
I wouldn't consider what I make art nor any illustration for that matter. I see Illustration as a tool to level the playing field of comprehension. I think illustration can deliver a clear and concise message despite lousy educational standards and a severe lack of attention span in the general public.
7. Where did you study?
I earned my BFA from the University of the Arts.
8. Where do you see yourself in five years? Working in an agency?
I've taken a fairly haphazard approach to my career advancement and don't see that changing any time soon. I still love editorial work and want to do it until I keel over or the jobs dry up. I can't see working in an agency setting.
9. What about in ten?
See above.
10. What do you hope to achieve with your art?
The work I'm drawn to has some type of socially or politically progressive focus. So I guess I'd like to change one persons mind about something really important.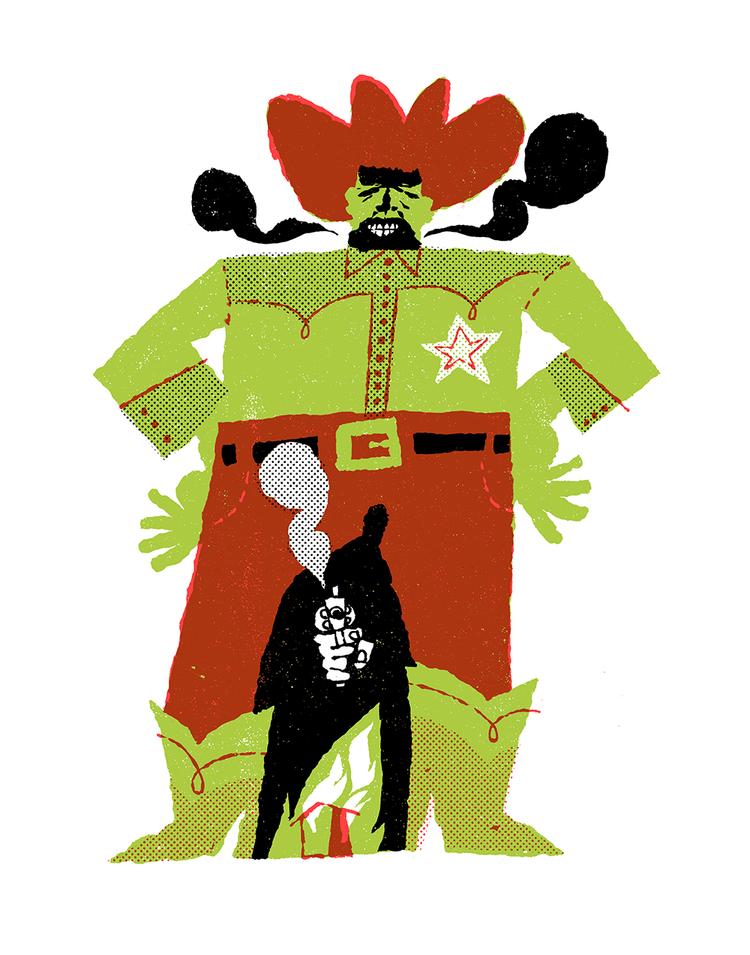 11. Now, tell us a little more about you as a person: what is your favourite food?
Falafel from the Oasis in Lansdale, PA.
12. Favourite book?
I have a borderline hoarder approach to book buying and I'm a firm believer that you most definitely can judge a book by it's cover. It's a sensory experience that goes beyond content. Books have to feel right in my hands and even smell right. I don't think I can nail it down to one. I'm constantly digging up Richard Powers illustrated sci fi paperbacks and the covers Harry Bennett did for Chester Himes' Harlem cycle have been important reference points. My work has been heavily influenced by hardboiled crime writers and some of the ones that have really stuck with me are Jim Thompson, David Goodis, Charles Willeford, Fredric Brown, and Dan J. Marlowe. Lately I'm thinking Phillip Kerr is probably my favorite living writer.
13. Favourite genre of music?
Otis Redding is his own genre, right?
14. What are your hobbies?
When I'm not raising hell with my two year old daughter I'm usually reading or watching Turner Classics.
15. If you weren't an artist, what would you be?
Either a mailman or a librarian.