Instagram:
@jhomdraws
Twitter:
@jhomnomnom
Blog:
blog.jenniferhom.com
Website:
www.jenniferhom.com
1. What's your story? Where are you from?
I was born and raised in Long Island, NY-- home of bagels, designer bags, and very few Chinese families. As a child, I dreamed that one day I would grow up to become a time traveler and assume the identity of Leonardo da Vinci. Instead I became a Millennial illustrator working in Tech.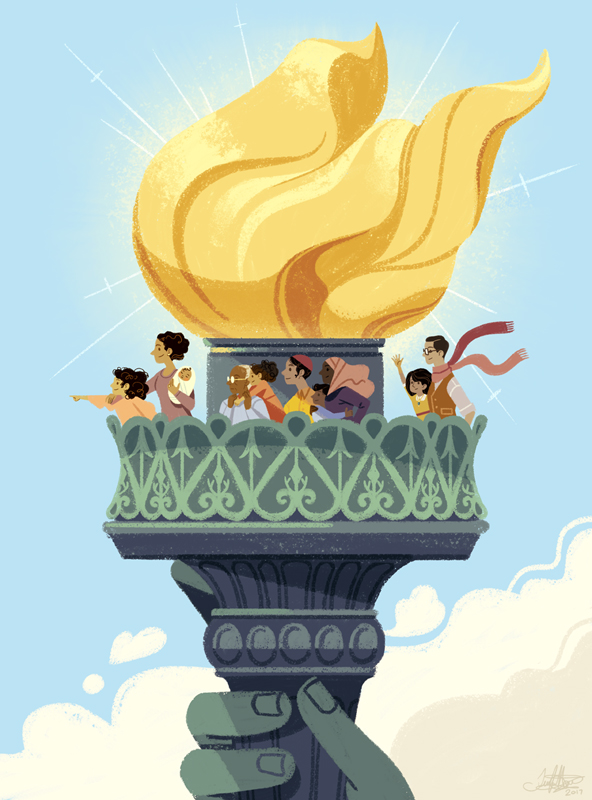 2. Tell us about your aesthetic.
As a 13-year-old, I had the aesthetic sensibilities of a Sailor Moon fan artist. These days, I vary a lot in style-- though I personally lean toward flat shapes with romantic lighting and too many details. Something I don't always achieve but enjoy is incorporating a subtly creepy atmosphere in my images.
3. What is your favourite medium and why?
I work digitally for almost all of my pieces-- this is out of laziness and convenience. Back in school I preferred oil on 90lb watercolor paper.
4. What is your artistic process like?
I almost always start my work with pen on paper (if it's personal work, I'll use color pencil on paper). From there I either take a poorly lit photo with my computer or phone. Depending on the style of execution, I'll bring that ugly sketch into either Adobe Photoshop or Illustrator. From there, I exercise my hoarder's impulse by creating one thousand layers and saving many drafts. More recently I started using Procreate on the iPad when traveling. They enforce a limit on layers.
5. Who and/or what inspires your work?
I find a lot of inspiration through household objects (furniture, vases, and lamps), textiles, architecture, and other working illustrators. Sometimes I'll see work from dead artists that I'd forgotten and find a spark. Conceptually, I lean heavily on my own life experiences to shape a visual narrative.
6. What role does art play in your life? How does it change the way you view the world?
I've carved out the strange career of an in-house tech illustrator. My relationship with art these days is figuring out how to scale it across a large company and different functions (how do you create a visual identity for a tech company and how does that style enable you to execute a huge number of projects?). I know that doesn't sound incredibly romantic-- but there is a side that is important. Visual communication helps foster understanding between different cultures. It makes ideas from one country relatable to someone across the world. I also consider it a big part of my career now to find opportunities for other artists to make money doing what they love to do. Helping build a case for why illustration is critical to big companies makes being an illustrator a more viable career choice for others.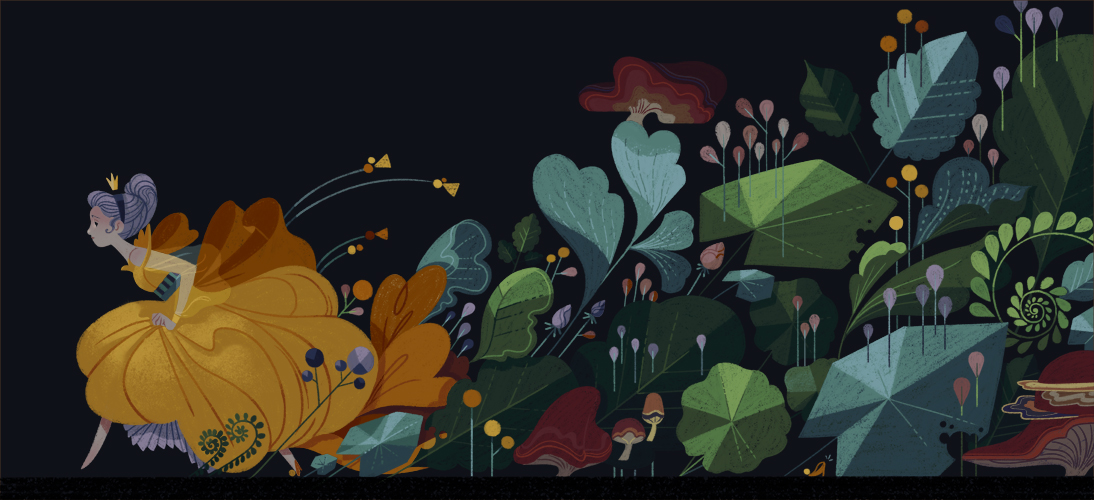 7. Where did you study?
I studied Illustration at Rhode Island School of Design in Providence.
8. Where do you see yourself in five years?
Five years from now I'd love to have scaled up a team of illustrators and animators at Airbnb. It would be incredible to create work that celebrates the uniqueness of different cultures.
9. What about in ten?
Ah, 90% retired and only taking on freelance work that intrigues me... Or the complete opposite and having my own illustration studio.
10. What do you hope to achieve with your art?
Right now, I'd love to promote understanding and interest in other cultures. I also have a low-boiling interest in making horror comics. I don't think the two are related.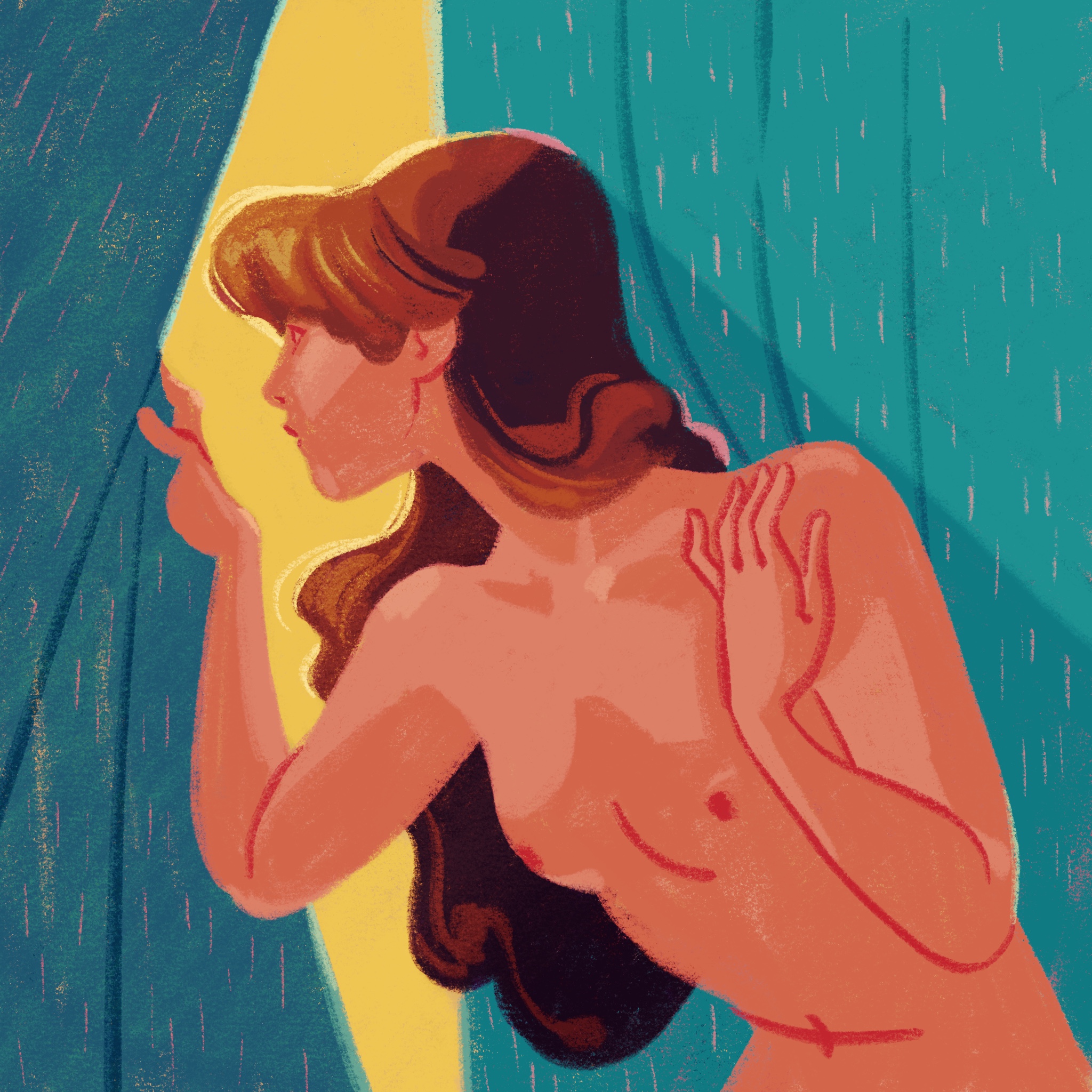 11. Now, tell us a little more about you as a person: what is your favourite food?
Either Korean or Persian food, but I'm not picky. (Also cilantro is the devil's leaf.)
12. Favourite book?
Oof.. Perhaps Mutants by Leroi. It's a nonfiction book about genetic outcasts through history and the factors that caused their conditions.
13. Favourite genre of music?
Nothing gets me pumped like kpop these days. Shout out to Super Junior ❤️
14. What are your hobbies?
Asking myself if it's socially appropriate to rewatch "Boys Over Flowers" yet. Is six months too short? I also tend to my plants every weekend. They fill the void in my heart left by a lack of a pet dog.
15. If you weren't an artist, what would you be?
I don't think I'm competent enough in any other field to have a different profession. Though I do like to write.