Instagram: @jia_dong_lin
1. What's your story? Where are you from?
My name is Jia Dong Lin, and I was born in Kaohsiung, Taiwan. After studying and working in Taipei for a while, I now move to Tainan, a city with many old houses, historic sites and delicious food. I am a freelance illustrator working at home, collaborating with magazines and commercial activities. Although I am often disturbed by two cats at home, I still like this job. I also like to go to the beach and the mountains after work.
我叫林家棟,生於台灣高雄,在台北念書和工作一陣子之後,現在搬到台南定居,一個有許多老屋古蹟和美食的城市。目前是在家工作的自由插畫家,與各種雜誌和商業活動合作插畫,雖然在家常常被兩隻貓干擾,但還滿喜歡這種工作模式,工作之餘也喜歡到海邊和山裡走逛。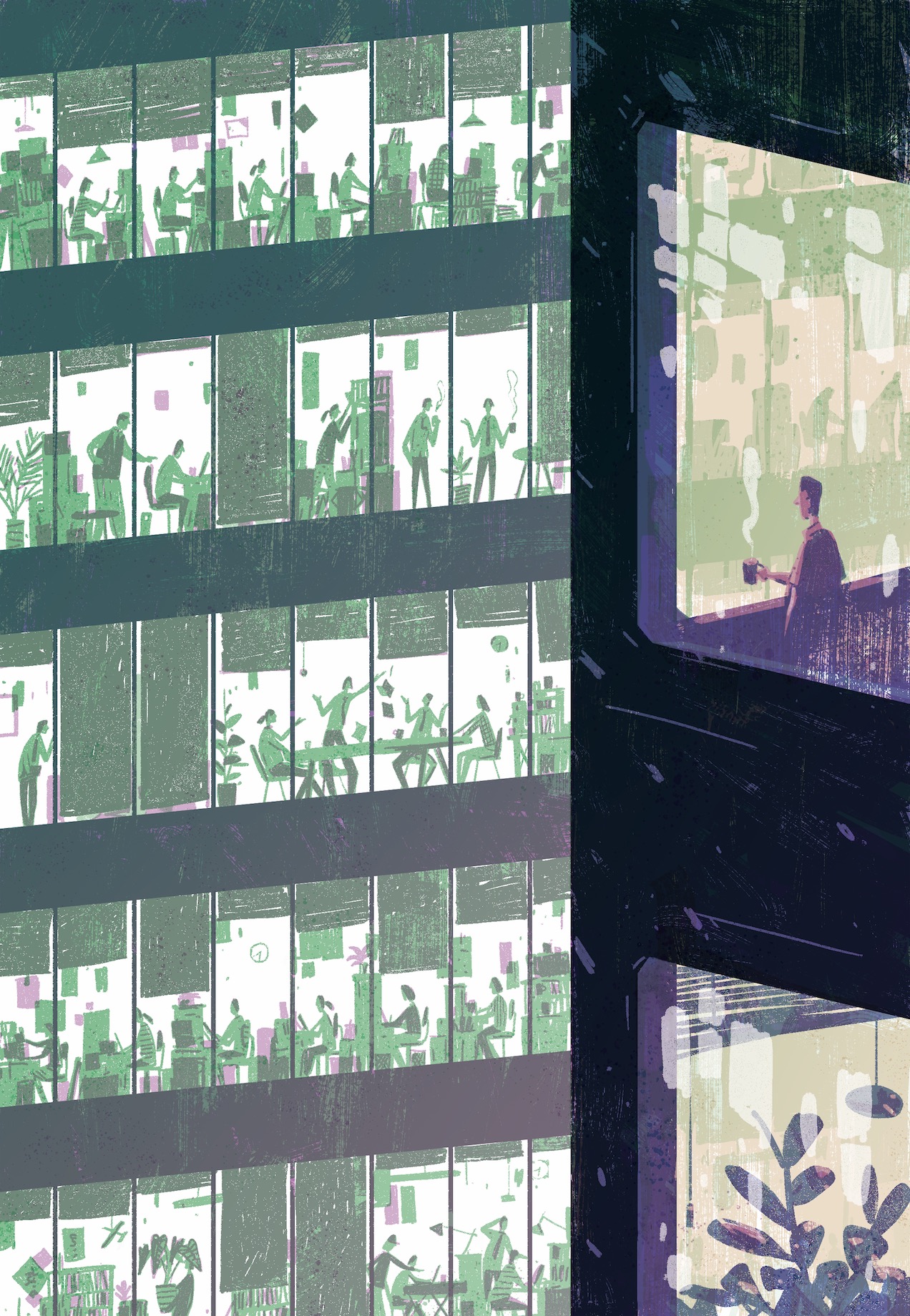 2. Tell us about your aesthetic.
I like retro colors recently, and hope to combine cool and cute styles.
最近喜歡的是復古的色調,希望綜合冷調和可愛的風格。
3. What is your favourite medium and why?
I like drawing by photoshop, because I can easily change and test various colors, make the retro style, and printing effects.
很喜歡電腦繪圖,因為可以輕易改變和測試各種配色,做出我很喜歡的復古感覺,以及製作各種印刷效果。
4. What is your artistic process like?
I spend a lot of time looking for inspiration, and sometimes I think about new ideas while walking, and then go to a coffee shop or library to draw sketches, because it can bring new ideas in different working spaces. I often draws several types of sketches, and then chooses the best one to finish. Finally I'll return to the studio to complete it by Wacom and photoshop.
我會花比較多的時間來找靈感,有時候也會在散步時思考構圖,然後到咖啡店或圖書館畫草圖,因為轉換工作環境比較能帶來新的想法。而草圖常會畫好幾個版本,再從其中挑最滿意的來製作,最後再回到工作室用電腦完成它。
5. Who and/or what inspires your work?
The issues or stories in the illustration case may become my inspiration. It helps me a lot and makes me feel that it is very meaningful to draw these stories into illustrations.
插畫工作遇到的議題或故事,都可能成為我的學習對象或靈感,對我幫助很大,也讓我覺得把這些故事畫成插畫是很有意義的事。
6. What role does art play in your life? How does it change the way you view the world?
The illustration job has trained me to pay more attention to the visual details of life and test different colors that can be used in my works.
插畫的工作訓練我注意更多生活上的視覺細節,以及嘗試各種可以運用到插畫裡的配色方式。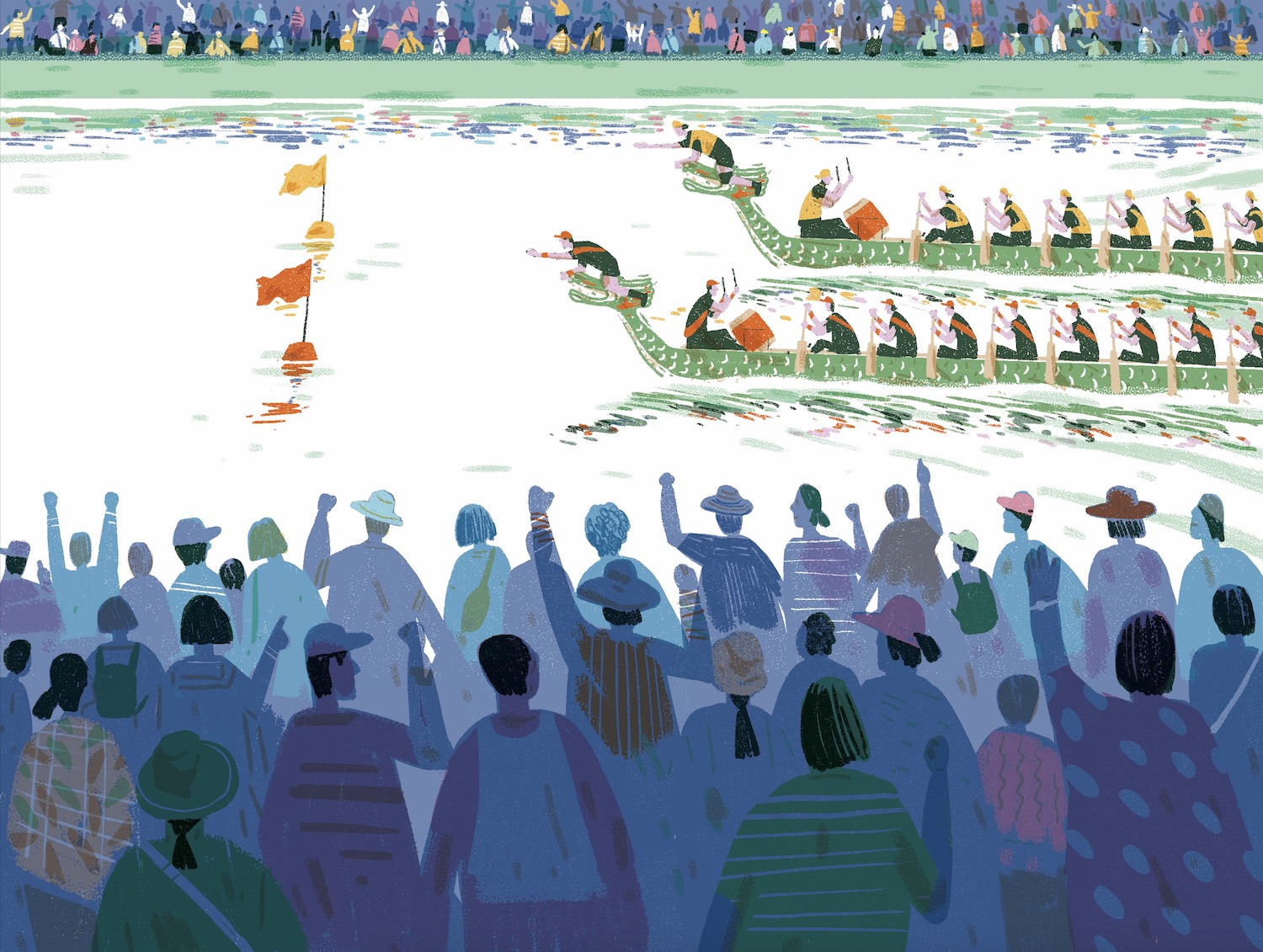 7. Where did you study?
I graduated from the Fine Arts Department of Normal University, but many of my work skills are learned from the Internet and works of others.
我畢業於師範大學美術系,但許多工作上的技巧是從網路與作品交流中學習。
8. Where do you see yourself in five years?
I hope to make a few illustration books, or many popular products.
希望能製作幾本自己喜歡的書,或推出許多受歡迎的插畫商品。
9. What about in ten?
I hope that life and work will be more balanced, and there will be more time to spend outdoors and in nature.
希望生活與工作更加平衡,而且有更多悠閒時間在戶外與大自然中度過。
10. What do you hope to achieve with your art?
This can bring visual pleasure, remind us to think about life, pay attention to details, perhaps to find good-looking things, or to inspire people to make improvements in life. I also hope to connect different people through illustrations for the good of everyone.
這可以帶來視覺的樂趣,提醒我們思考生活、關注細節,也許是找出好看的事物,或者是激發人對於生活做出改進。也希望藉由插畫連結不同的人們,讓大家共好。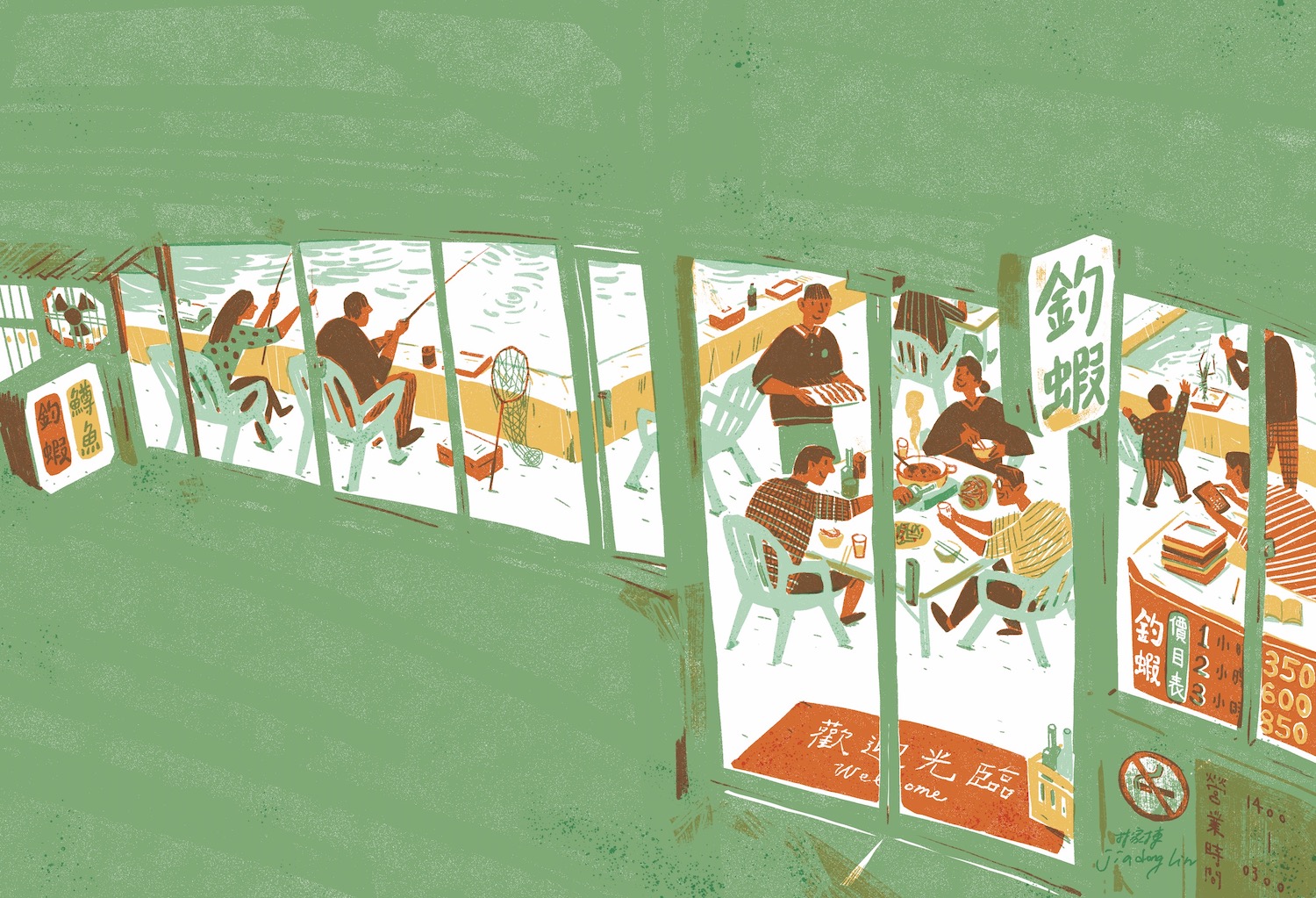 11. Now, tell us a little more about you as a person: what is your favourite food?
The egg fried rice
應該是炒飯。
12. Favourite book?
"Earthsea" by Ursula K. Le Guin
娥蘇拉勒瑰恩的「地海」系列
13. Favourite genre of music?
The indie music of Taiwan
台灣的獨立音樂 。
14. What are your hobbies?
Outdoors, like hiking.
我也喜歡到戶外登山健行。
15. If you weren't an artist, what would you be?
I have done other art-related work for a while, and then I think I still like drawing. So I should still do work related to drawing!
目前沒有特別想過這個問題耶,以前有做過一陣子其他藝術相關的工作,後來還是覺得自己要畫畫。所以應該還是會做跟繪畫相關的工作吧!