Instagram:
@jiantillustration
Twitter:
@jackviant
Facebook:
www.facebook.com/jiantillustration1
Website:
www.jiantillustration.co.uk
1. What's your story? Where are you from?
My name is Jack Viant and I am an aspiring children's illustrator from the pirate town of Plymouth! I lecture at the Plymouth College of Art (Illustration and good studentship mainly) along side my freelance career, I'm on a bit of a mission to get some work published in the children's publishing sector and won't stop till I get there!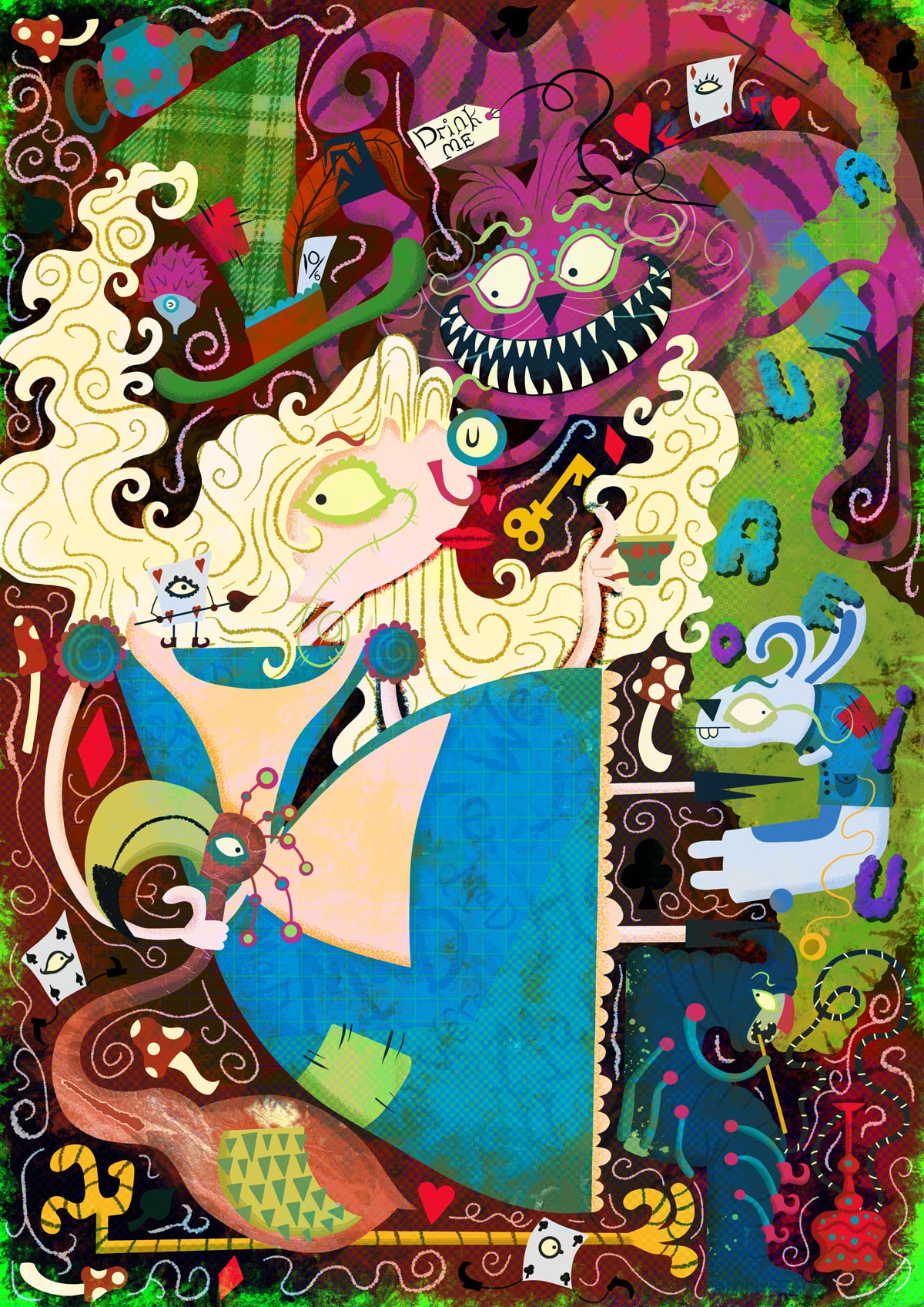 2. Tell us about your aesthetic.
I would describe myself as a Victorian pirate magician... So I have a very refined aesthetic, anything vintage, wacky or rustic is always welcome in my world!
3. What is your favourite medium and why?
Digital artwork for me, I love to create work using shapes, textures and mental colours, I am also very conscious of time so I choose digital to make the process faster. Nothing is absolute and changes can be made in an instant. Also, do you know how long it would take to manually colour in a large silhouette of a duck? 25 hours is the answer... absurd!
4. What is your artistic process like?
As much as I love digital artwork I do like to start off on paper to get an idea of shape and form, I'm quite loose with my line work, it usually gets done with a mechanical pencil or the gold ol' uniball! From there I like to scan in and use that as a guide, I then create a range of shapes, starting with just the outlines and then filling them all when I have made the initial artwork "skeleton". I always create my own textures from scratch too, they come into play near the end of the process. The rest is a well kept secret!
5. Who and/or what inspires your work?
Dali and Magritte were the guys who started it off for me, their concepts and indulgence in fluent lucid dreaming always made me question proportion and perspective. From there I went on to draw inspiration from children's cartoons such as Cow and chicken, Courage the cowardly dog, The misadventures of Flapjack and more. I love absurdity within illustration and for a long time i've always pushed the boundaries of my characters, when I needed an arm to be longer, I could do that. Proportion became less relevant to me over time. One of the best realisations I have ever had! Moving forward I started taking a liking to typography and had always loved how it interacts with an image, Steve Simpson was my boy for that, he marries the two perfectly!
6. What role does art play in your life? How does it change the way you view the world?
I like to believe in a world where wacky things can happen, where absurdity is welcomed instead of shunned. I suppose it's all a big dream, an on going one that co exists alongside my regular life. Art and illustration allow me to visualise my world, and share it with everyone!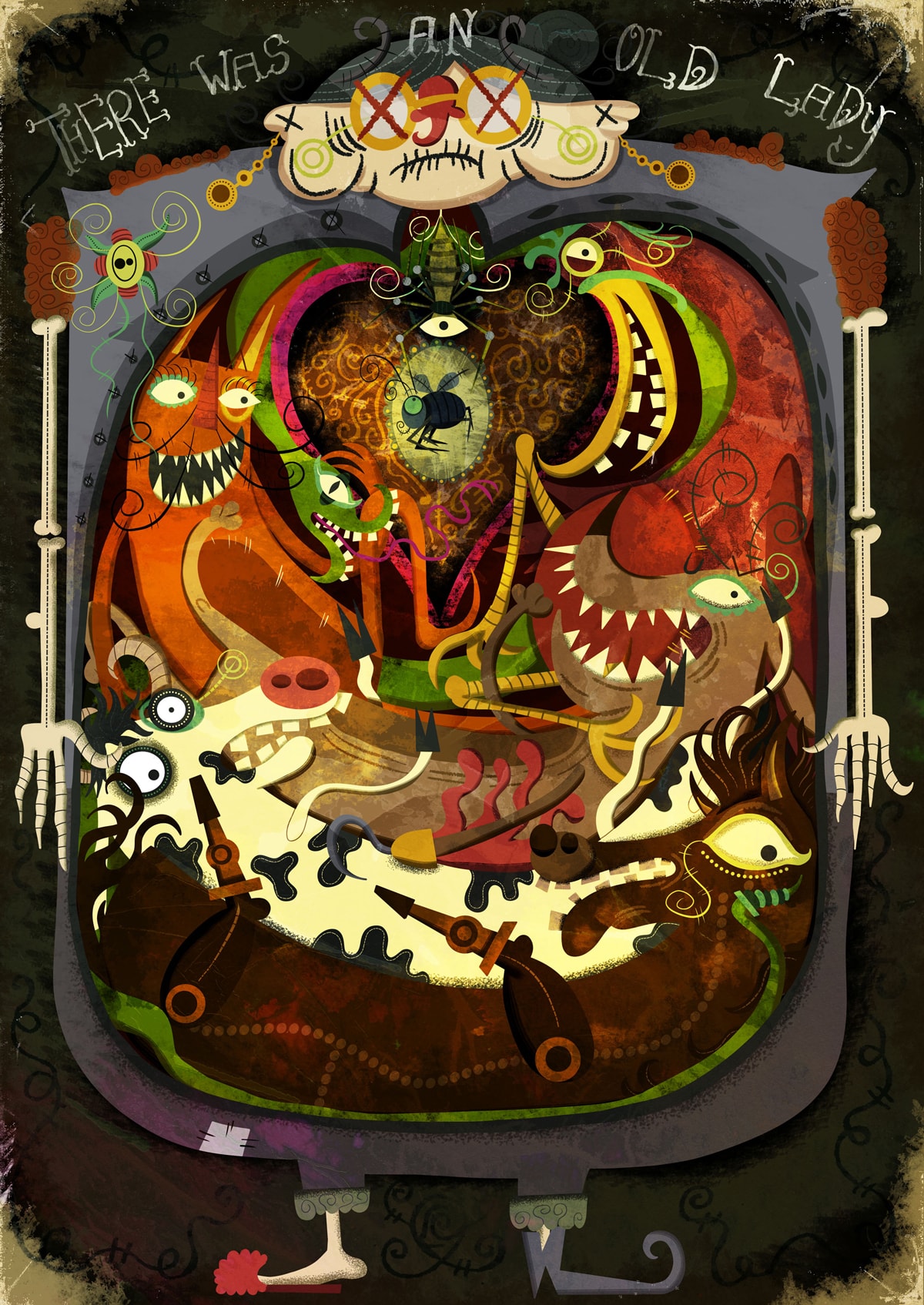 7. Where did you study?
I studied at the Plymouth college of Art - Degree in Illustration.
8. Where do you see yourself in five years? Working in an agency?
5 years? perhaps in a rustic old tavern somewhere writing my 2nd or 3rd children's book, maybe checking my Instagram account and not even being phased by the 1000+ likes i'd received on my recent drawing of a duck with a shoe on it's head. Id love to be working on a range of interesting briefs for great clients, I don't mind where it is, if their concepts are inspiring, sign me up!
9. What about in ten?
10 years? Perhaps in a rustic old tavern somewhere writing my 7th or 8th children's book, maybe checking my instagram account and not even being phased by the 10000+ likes i'd received on a recent drawing of shoe with a duck on it's head. I'd also be the baron of illustration at a leading design agency, maybe i'd have taken over Cartoon Network by then!
10. What do you hope to achieve with your art?
Happy faces! I want children and adults alike to engage in my artwork and have fun! I want people to learn whilst taking a step back from regular old life and instead live for a moment in organised chaos!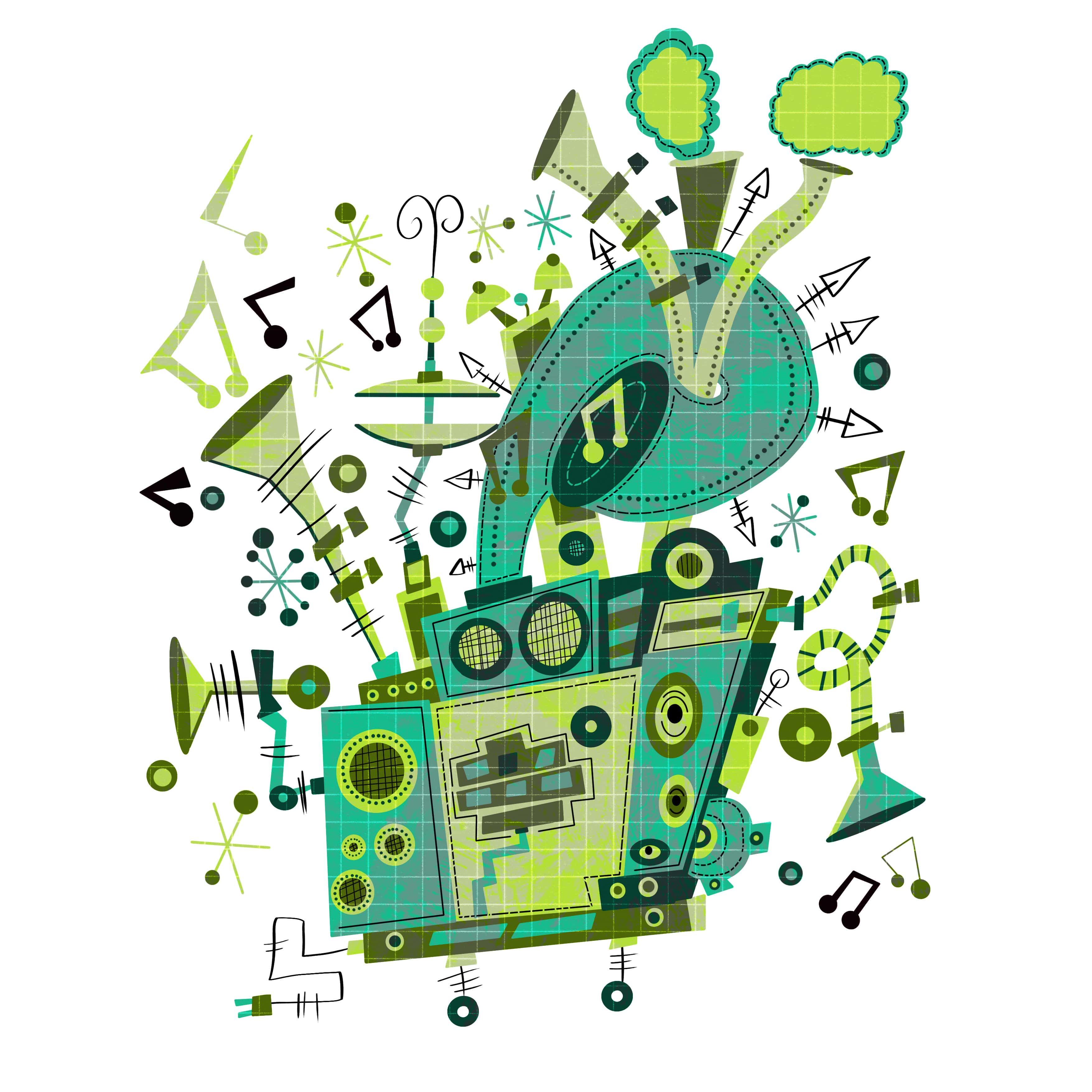 11. Now, tell us a little more about you as a person: what is your favourite food?
My favourite food? okay so 8 year old me would have said chicken super noodles (always a good shout) but perhaps current me would say something along the lines of a chicken curry or a steak, both accompanied by a bottle of strong cider!
12. Favourite book?
That's impossible, a favourite book?! Okay well perhaps for story: A series of unfortunate events. For morals: How the Grinch Stole Christmas. And for a bloody awesome book packed with visual splendours: Alienography by Chris Riddell!
13. Favourite genre of music?
Another hard one! I love anything slightly abstract - Chill step music I call it, Carbon Based Lifeforms and that kind of thing (Deffo check them out!) Big fan of Gypsy swing music too!
14. What are your hobbies?
I love running, no where in particular, just somewhere, anywhere! I also love exploring and going to interesting places, old pubs and taverns are always on the wish list, reading comics and watching the films to compare are up there too!
15. If you weren't an artist, what would you be?
Full time Pirate