Instagram: @jiayillu
Website: www.jiayi-li.com
1. What's your story? Where are you from?
Hi, my name is Jiayi Li. I'm an Illustrator currently drawing in my free time. I was born and raised in China. I lived in different cities (Chongqing, Guangzhou, Huizhou, Shanghai) and have now been living in Paris for 8 years.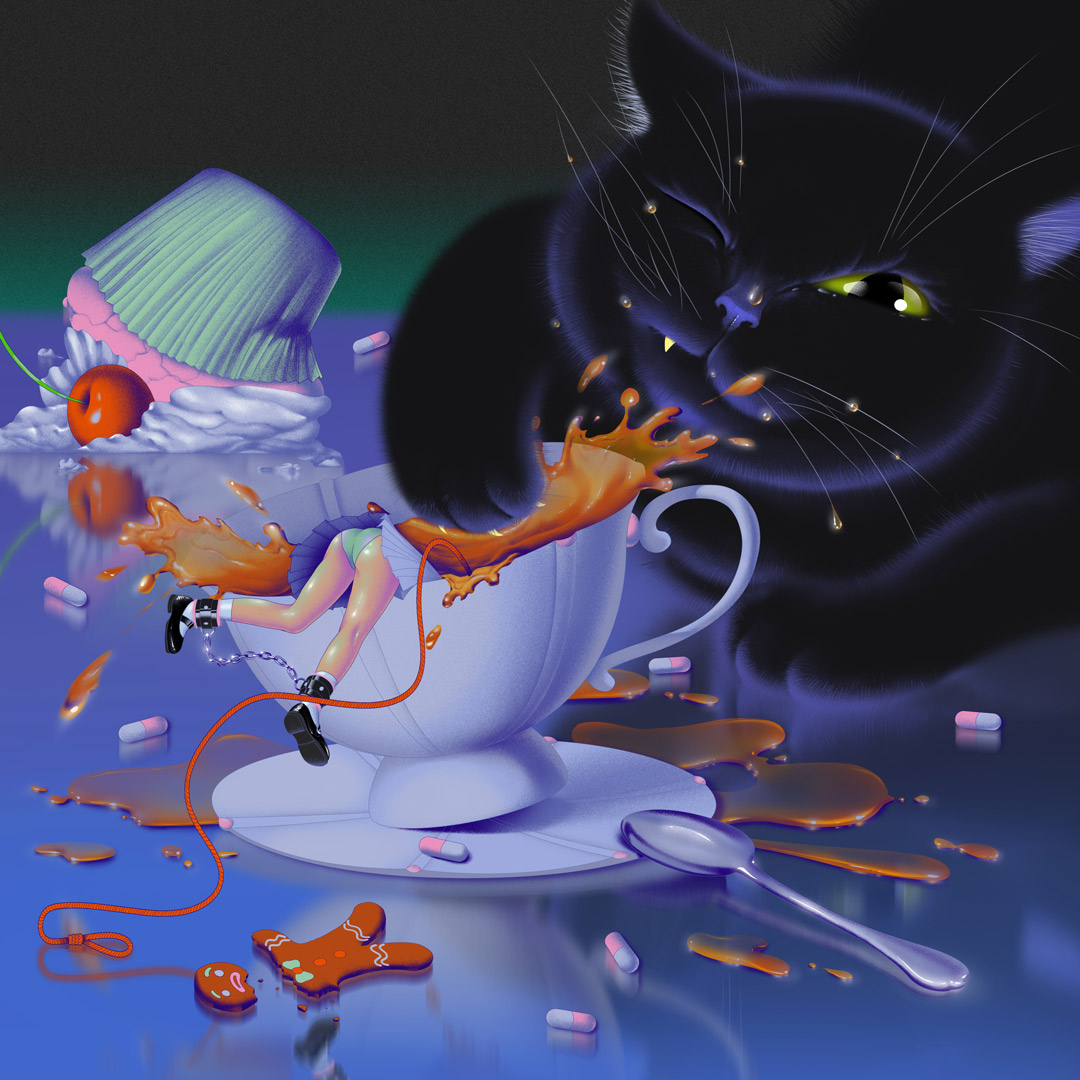 2. Tell us about your aesthetic.
I try not to be too tied to a particular aesthetic since I still want to have the freedom to change easily. For now, I like to create scenes with figurative elements that still leave room for interpretation. If my illustrations look like the dreams of a carefree teenage girl from the 80s/90s then I'm satisfied.
3. What is your favourite medium and why?
I like to draw on Photoshop because it allows me to draw more boldly and I can deal with lots of layers easily. Most of the time I can erase my mistakes with a simple shortcut. It takes away the fear of messing up and I learn much quicker. I recently bought a large tablet with a screen, it's a real life-changer for me.
4. What is your artistic process like?
I usually sketch the line-work on paper first to get a sense of the composition. I then scan the sketch to colorize it and add in the small details. It's a pretty common way of drawing. The only funky thing I do is not using any predetermined color palettes. I mix in different colors from photographs and try to balance them with more or less success.
5. Who and/or what inspires your work?
Real-life encounters, other peoples works and scenes from movies are the main things that inspire me. But to be more specific, I love watching street vendors sugar painting. The invention of the internet pales in comparison to edible illustrations.
6. What role does art play in your life? How does it change the way you view the world?
I don't consider my work art since I have trouble defining this word. I just play with visual parameters to make the viewers feel a certain way much like a chef plays with ingredients to create tastes. For me, it's just a way to kill time in a productive manner rather than infinite scrolling Taobao. It hasn't really changed the way I view the world since I've always been observant but it sure reinforces this personality trait.
7. Where did you study?
I studied at the Guangzhou Academy of Fine Arts where I was taught a lot of academic practices. I then studied graphic design in Paris where I learnt almost nothing except how to speak french and how to effectively search Youtube for tutorials. I still work as a full-time graphic designer.
8. Where do you see yourself in five years?
I would like to dedicate most of my time to illustration without having to worry about finances. Being able to live of drawing while having a pronounced and personal style would be amazing.
9. What about in ten?
Ten years is a long way. Still being an illustrator or continue to work in visual arts would be cool. Still being curious and learning about new things, keeping up with the times. This combined with a balanced family life is the ultimate goal. Having a chauffeur would be nice too :)
10. What do you hope to achieve with your art?
Nothing too special, just provide people with content that they appreciate, try to propose something a little new. Also if I can give some people the desire to spend time pursuing creative activities I would be enchanted.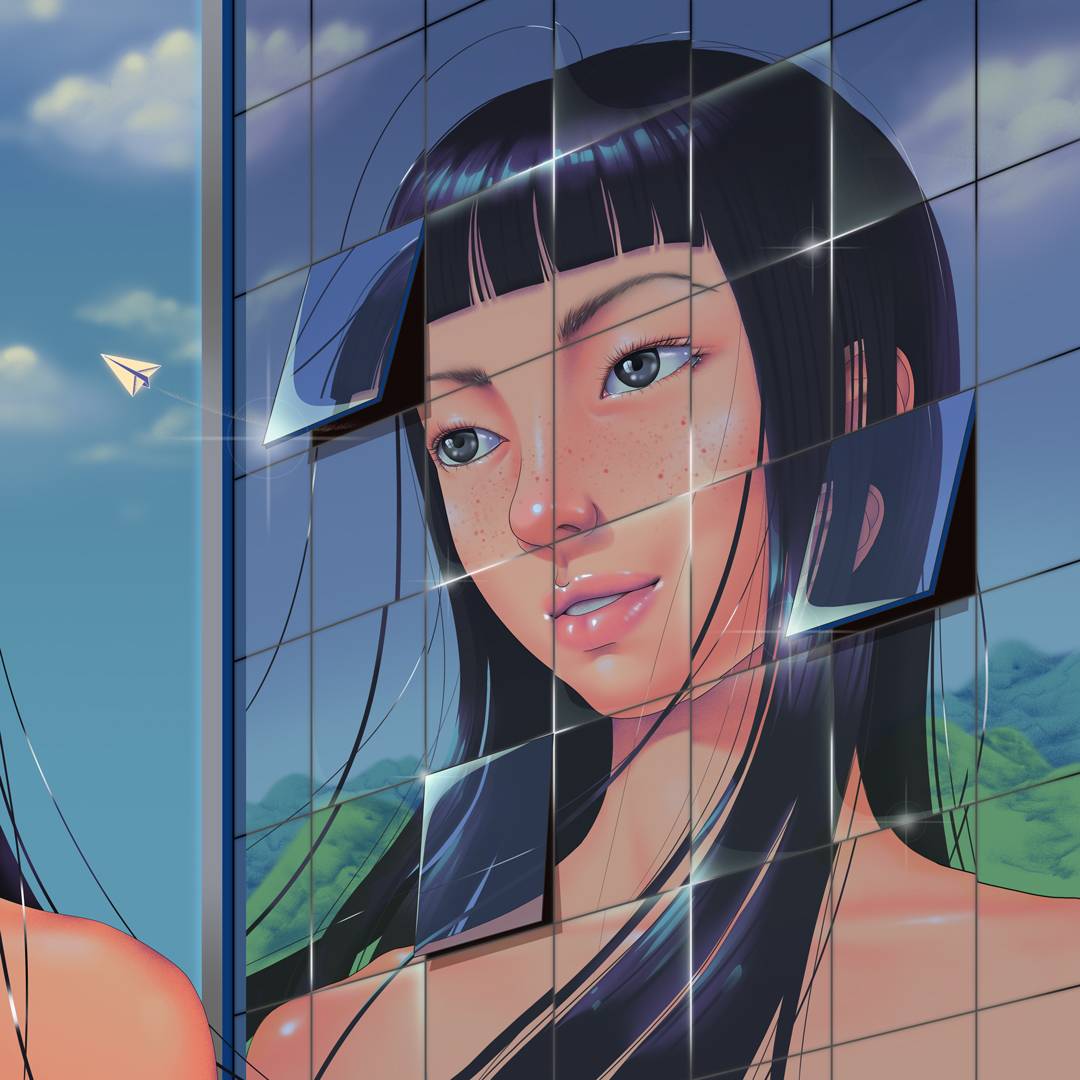 11. Now, tell us a little more about you as a person: what is your favourite food?
Butter chicken, jamón ibérico, ramen, Beijing duck, boeuf bourguignon, tom yum… the list goes on and on
12. Favourite book?
I'm a little ashamed to say this but I hate reading. Although "Brothers" by Yu Hua got me hooked.
13. Favourite genre of music?
I listen to everything depending on my mood: Cocteau twins, X Japan, Faye Wong, Kraftwerk, Salyu… I have a tendency to re-listen the same songs over and over. I am very loyal to my favorite songs.
14. What are your hobbies?
Cooking, listening to music, watching talk shows, arguing with my boyfriend:) Simple things.
15. If you weren't an artist, what would you be?
One of these YouTubers who travel around the globe to try every local cuisine aka paid vacationers!