Instagram:
@jill_senft
Website:
www.jillsenft.com
1. What's your story? Where are you from?
I'm a Berlin based illustrator. Currently finishing my Bachelor's degree. Originally I was born in a smaller city named Wiesbaden, to a Greek mum and a German dad. After graduating I moved to Munich and started to study Fashion Management. Munich felt somehow as the wrong place and Fashion Management wasn't really creative enough for me so I moved to Berlin after several internships and started all over again studying Visual Communication, which illustration is a part of.
2. Tell us about your aesthetic.
I love pastel colours and funny faces.
3. What is your favourite medium and why?
Recently I started painting with acrylics, which is great fun because it feels like a fresh start for me, as I haven't done it a lot before. I was stuck to my marker, which I intrinsically loved when I first started illustrating. However, a couple of months ago I had the feeling that it was time to let him go, as I felt more limited with the marker as sole medium.
4. What is your artistic process like?
Doing before thinking, but research of course is necessary for this intuitive work. I have a picture in my mind but while painting I often have better ideas and I try if it works out or I redo it all again. So I'm punishing the paper, with a lot of layers of paint. I'm not the sketching type of illustrator. My sketchbook is also not really a sketchbook; it's full of finished paintings just in a smaller size then usual. Silkscreen printing is also a technique that fits pretty well to my rather tidy illustrations.
5. Who and/or what inspires your work?
It's a combination of what I see and experience. However, my focus is kind of random. Right now I'm obsessed with Mexican artists. Visiting the Mexique exhibition last autumn in Grand Palais in Paris I came across great painters like Diego Rivera, Maria Izquierdo and Carlos Merida, who weren't on my radar before. Resulting from this visit I will travel to Mexico this summer to experience the country with all its calaveras, mezcals and tacos, which naturally will be a great inspiration.
6. What role does art play in your life? How does it change the way you view the world?
That's a hard one. I guess it's just surrounding us all the time. Even if it's not necessary it makes everything nicer. Also art can express kind of a more subtle criticism, it's open for interpretation and not always as direct as the written word for example.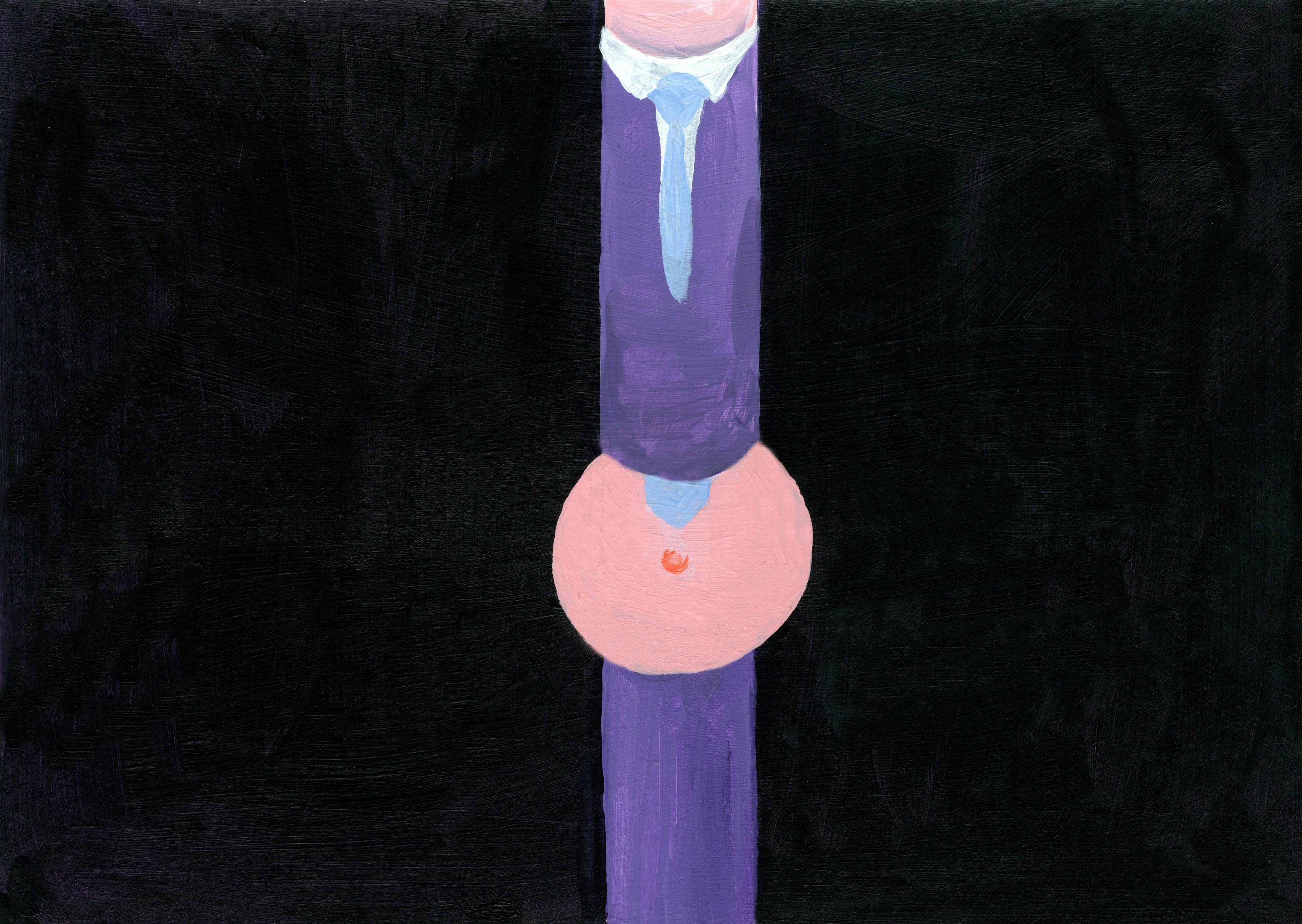 7. Where did you study?
I study at Art University Berlin Weißensee and did an exchange Semester at LUCA School of Arts in Gent, Belgium. The latter forcing me to leave my comfort zone in Berlin and furthermore really helped me to develop new skills.
8. Where do you see yourself in five years? Working in an agency?
I want to do my master degree soon and end up working as a fulltime freelance illustrator.
9. What about in ten?
A more elaborated portfolio, a huge client list and a sunny studio space, maybe on a greek island, just fantasising.
10. What do you hope to achieve with your art?
I sometimes have the feeling it's hard to read my illustrations from the outside but anyway I hope people can laugh about it. So ultimately I hope to make people happy.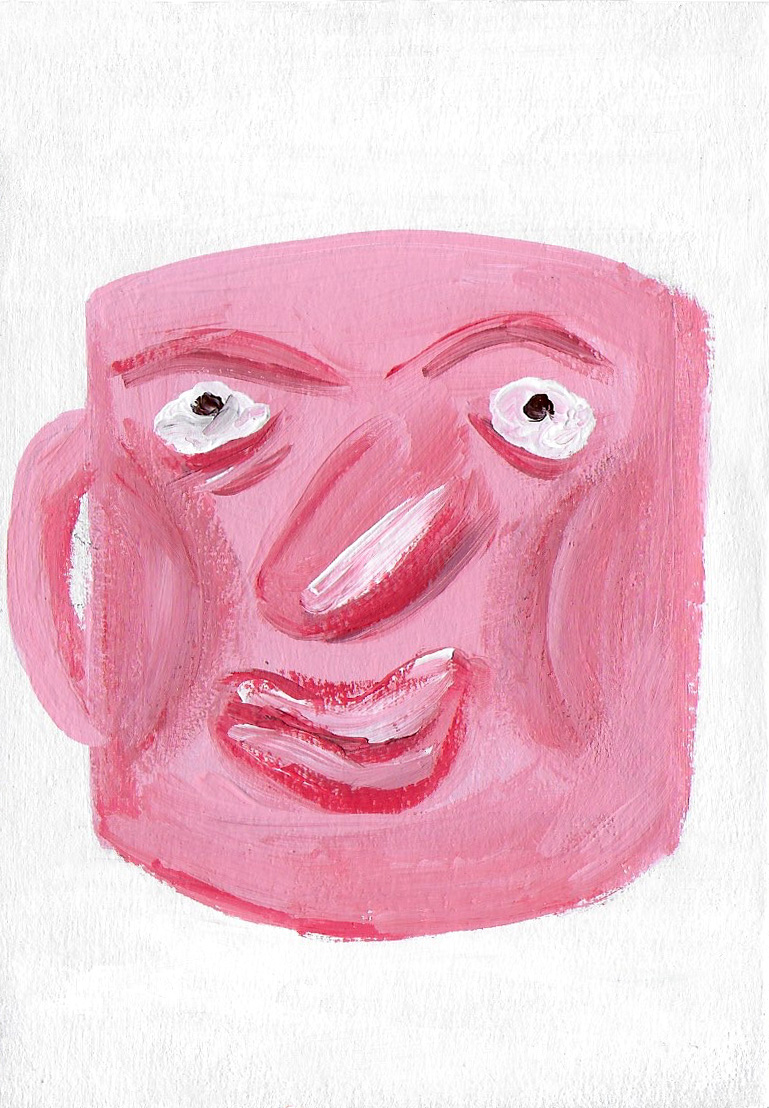 11. Now, tell us a little more about you as a person: what is your favourite food?
I would definitely have to say: Japanese Ramen soup, which allows me to slurp. That's what really makes me happy. Actually, I would never move to a city where there is no Japanese Ramen restaurant. Just kidding, but it's true.
12. Favourite book?
I can recommend: "Super Sad True Love Story" from Gary Shteyngart; a story about future, love, consumption and exhibitionism. It just has it all.
13. Favourite genre of music?
I have no favourite but I enjoy Hip Hop and Greek folklore.
14. What are your hobbies?
Hanging and eating out in restaurants in my free time are definitely the two things I enjoy the most doing. It helps that Berlin is a great place to eat out because it's cheap and delicious.
15. If you weren't an artist, what would you be?
Jobless and sad.