Instagram:
@jillian_evelyn
Website:
www.jillianevelyn.com
1. What's your story? Where are you from?
My name is Jillian Evelyn and I grew up in Michigan- on a very small lake in the middle of nowhere. Drawing has always been my thing - my Mom tells me stories of how she used to sit and watch me draw and was always mesmerized by my ability to draw recognizable things at such a young age. She has always been really supportive of my creativity and I'm forever grateful for her support. I attended the College for Creative Studies in Detroit and after graduation, I moved straight to Boston for a job as a footwear designer at Converse. I've spent the last few years working in footwear and just recently left that career to pursue my art full-time. I'm currently living/working out of a studio apartment in Los Angeles with my pug pup.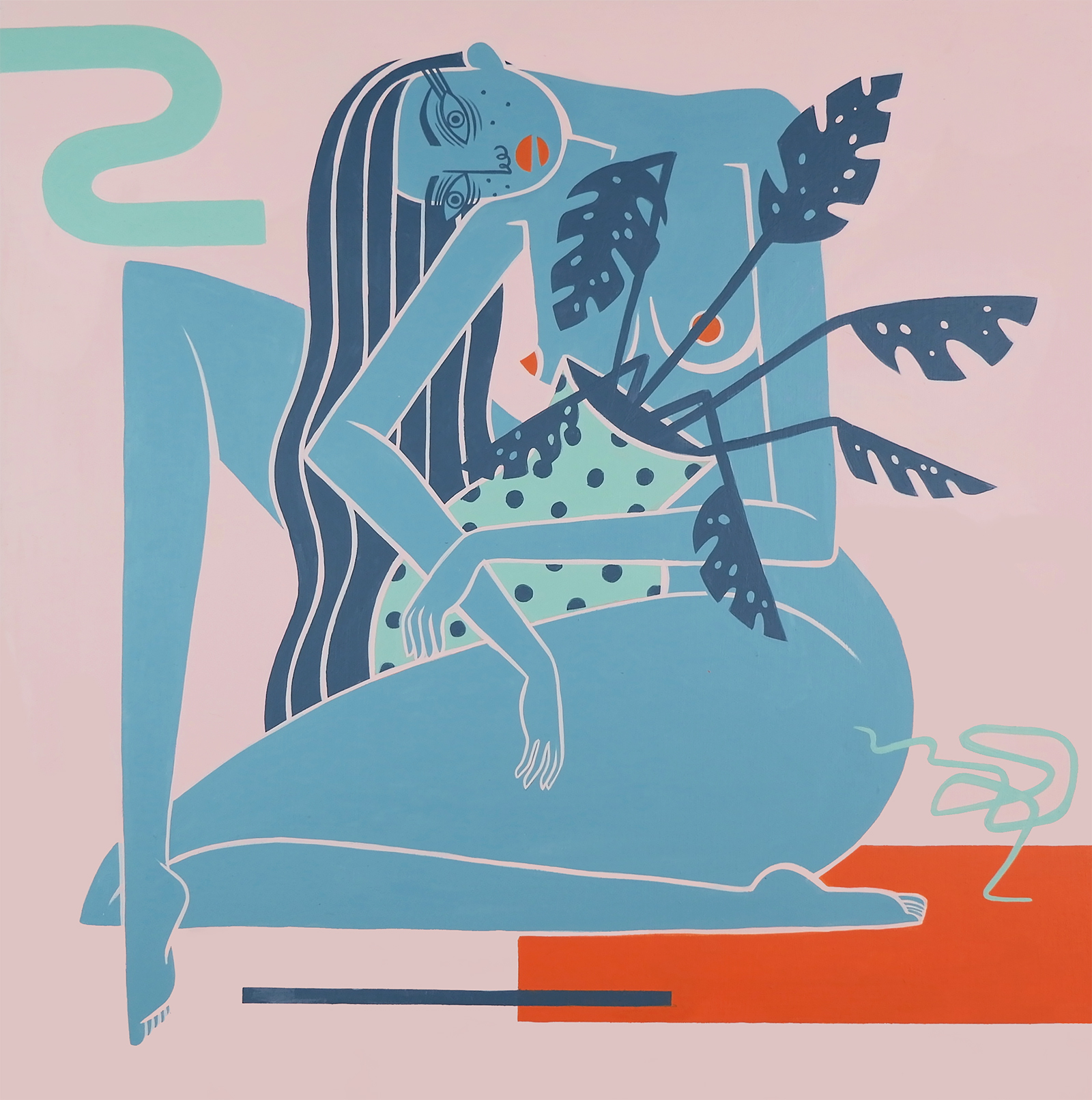 2. Tell us about your aesthetic.
I'm always working on trying to simplify my work and how the shapes and lines interact. I always stick to a limited color palette and keep everything very clean and flat.
3. What is your favourite medium and why?
Oh, paints for sure! I feel like I have the most control and enjoy playing with the endless color palette combinations. I'm currently working in the same color palette but I think I'll end up changing that to a whole new color combination. I love choosing colors and creating a cohesive palette.
4. What is your artistic process like?
It's much freer than it looks. I usually draw the figure based on a feeling and all the other lines/ shapes are added as I work. It's all about what feels right.
5. Who and/or what inspires your work?
Passionate people. Since moving to LA, I've met some really amazing and creative humans. They inspire me all the time.
6. What role does art play in your life? How does it change the way you view the world?
Not to be dramatic, but Art is my life. Its the only thing that I have consistently loved. The world would be such a boring place without it.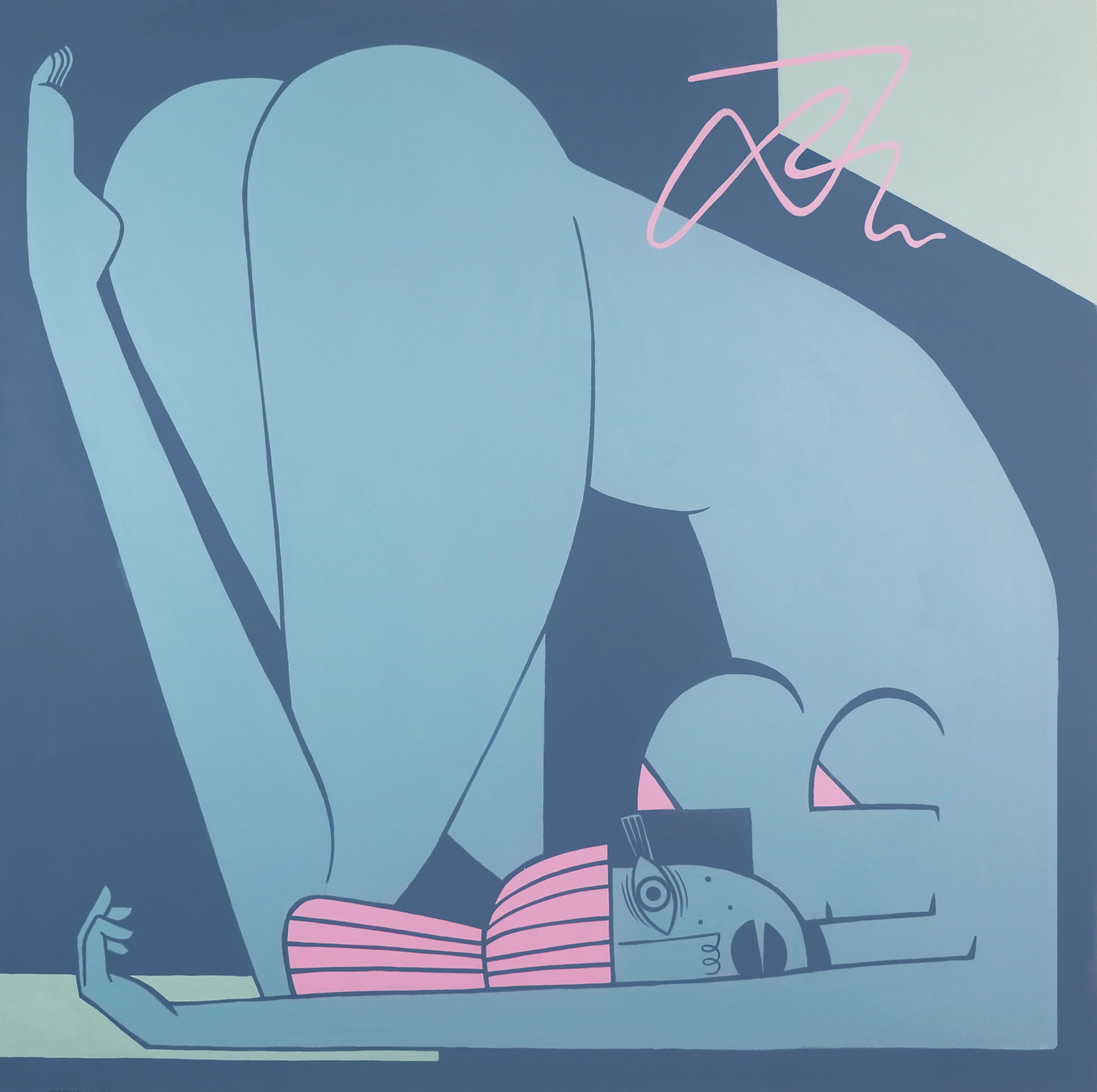 7. Where did you study?
College for Creative Studies in Detroit.
8. Where do you see yourself in five years?
Painting in a larger studio so that I can paint even bigger. I also hope to be rep'd by a gallery and doing more gallery shows.
9. What about in ten?
Oh man, there are so many ways this path could go! But I do hope to be teaching one day.
10. What do you hope to achieve with your art?
Evoke feelings and inspire other artists.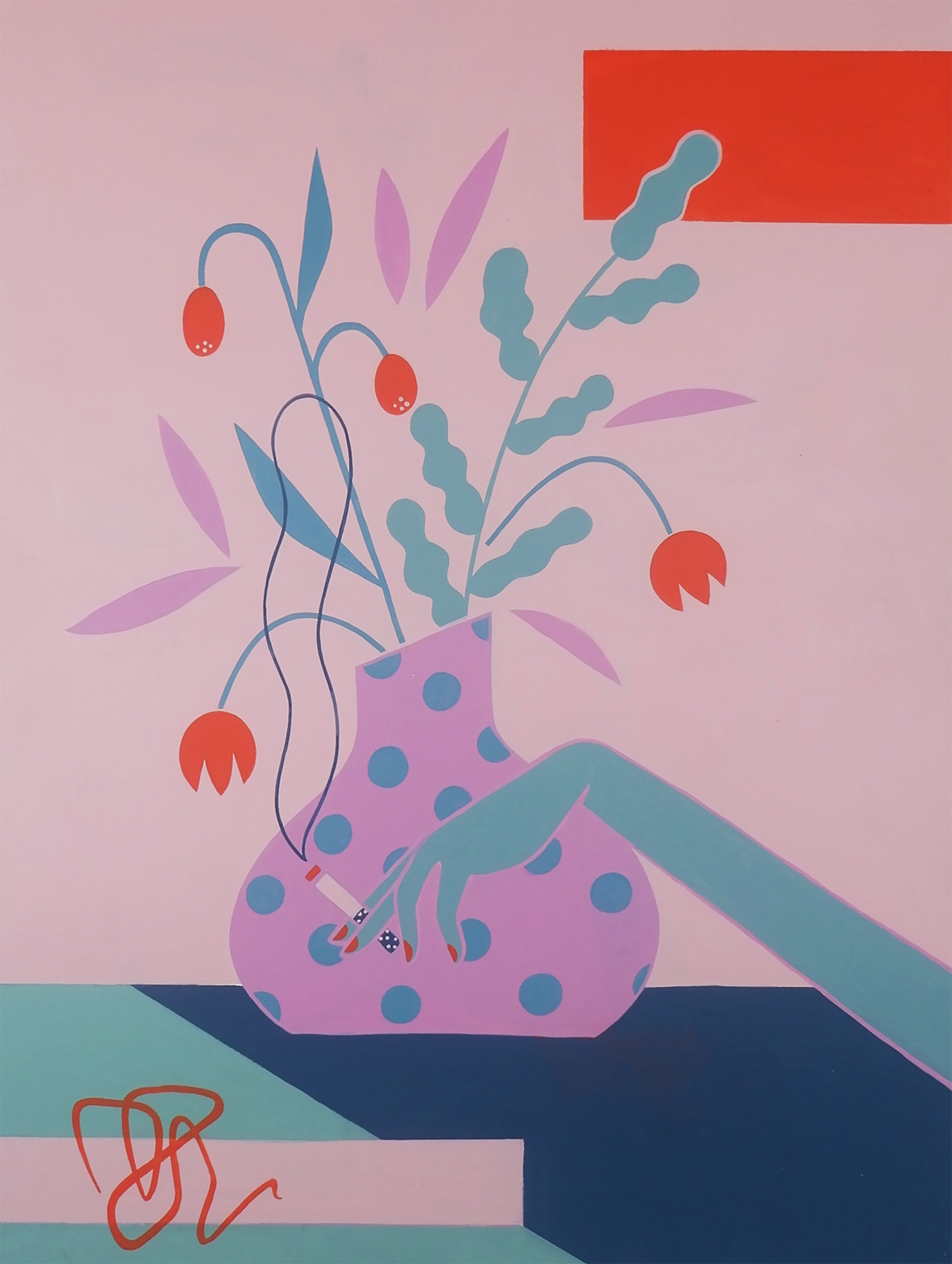 11. Now, tell us a little more about you as a person: what is your favourite food?
I could eat tacos/ burritos all day every day.
12. Favourite book?
"Just Kids" by Patti Smith.
13. Favourite genre of music?
moody hushed electronic - :) that's the best way I can describe it.
14. What are your hobbies?
I recently started a podcast called "Drawing under the Influence" which has been a nice outlet outside of creating tangible art. I've only made one episode, but I'm hoping to do a few more in October.
15. If you weren't an artist, what would you be?
That's really hard, I can't really picture doing anything else. Maybe a writer?